NBA Finals Betting – Should You Ever Wager on Big Underdogs?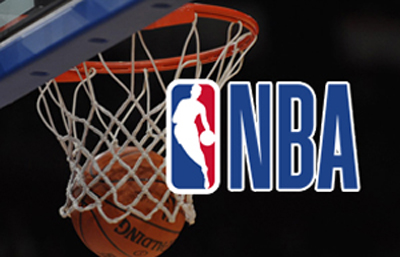 Every year, the NBA appears to be mapped out to a point where most fans, experts, and bettors agree on who will win the NBA Finals.
If that isn't always the case, there are definitely a handful of teams expected to compete for the title, and 1-2 teams tend to stand head and shoulders above the rest.
I've always been a big advocate of betting on the NBA playoffs, largely because of this.
NBA postseason play is just much more predictable than any other playoff setting in sports. It's certainly more predictable than the roller coaster that is the 82-game regular season.
Don't believe me? Try this on for size; here is the record for the favorite versus the underdog straight up (and against the spread) in the NBA playoffs dating back to 2007.
2018: 61-21 (48-33-1)
2017: 61-18 (45-33-2)
2016: 62-24 (51-35)
2015: 51-29 (37-41-2)
2014: 52-37 (35-53-1)
2013: 57-28 (44-41)
2012: 66-18 (47-33-4)
2011: 54-27 (37-41-3)
2010: 57-25 (51-30-1)
2009: 58-27 (41-43-1)
2008: 61-25 (47-37-2)
2007: 57-22 (41-34-4)
There was money to be made betting against the spread, but the favorites still dominated during the playoffs, and that's really been the case throughout NBA history.
That isn't to say that predicting the ultimate champion every single year is easy, though. Even when there are only a handful of teams you can realistically pick from, that doesn't always mean the franchise Vegas appoints as the favorite is going to win.
Whether or not an underdog can win the NBA Finals isn't in question. It's actually been done multiple times. What is more compelling is just how big of an underdog can reasonably have hopes of chasing a title out of nowhere?
A Brief History of NBA Finals Upsets
Before you can truly assess what "go big or go home" even means when it comes to NBA Finals betting, you should look back at past results and see how they can shape your perspective.
Here are the biggest NBA Finals upsets worth referencing going back to 2007, along with their original NBA Finals odds before the series began.
2008: Boston Celtics Over Los Angeles Lakers, 4-2 (+160)
2011: Dallas Mavericks Over Miami Heat, 4-2 (+155)
2012: Miami Heat Over Oklahoma City Thunder, 4-1 (+135)
2016: Cleveland Cavaliers Over Golden State Warriors, 4-3 (+180)
Nothing is too egregious here, but the main asterisk is the Cavs storming back from a 3-1 series deficit. That made history, as it had literally never been done before in the Finals.
Cleveland return really nice value for anyone who bet on them prior to the series tipping off. But just imagine how much money was to be made for anyone betting on the Cavs once down 3-1.
Focusing too much on what happened in the NBA Finals beyond 2007 may not be that helpful for future betting.
The NBA has changed and will continue to change. Series are now all full seven-game marathons. The league has also turned into a player-driven entity where the superstars largely control which franchises will compete at a high level on a yearly basis.
Upsets may end up being more rare than ever. Dating back to 2007, just four upsets went down in the Finals, and while that's better than zero, it's not a big number.
That number realistically should be smaller. Miami should have taken out the Mavs if they'd maintained their focus, while Golden State never should have blown a 3-1 lead, especially with home court advantage.
It's also important to note that these NBA Finals upsets weren't from teams that came out of nowhere. Both of the teams that make it to the Finals are usually the teams expected to get there, and as history indicates, the series is either closely priced, or the favorite tends to win regardless.
Biggest NBA Finals Underdog to Win It All
While all of this is true, it's also dangerous to allow anything from the past to completely dictate how you wager.
There was never a 16-seed to beat a 1-seed during March Madness until there was. No team had ever come back from a 3-1 hole in the Finals until Cleveland made it happen in 2016.
The line is not long when it comes to these types of stories, but they have happened, and because of them, bettors need to consider all avenues.
But are the NBA Finals upsets we've seen just a product of NBA Finals series pricing once the final stage is set, or can we aim higher with true underdogs before the playoffs even begin?
I look at this question from two angles: Can a team come out of nowhere to rise up the rankings and compete for a title (poor preseason Finals odds or bad seeding), and can a team with terrible NBA Finals odds prior to the final series stage an upset?
Biggest Preseason Underdog to Win
The Golden State Warriors came out of nowhere back in 2014. The team canned head coach Mark Jackson in favor of Steve Kerr and opted not to deal Stephen Curry in the midst of swirling trade rumors.
That Warriors team benefited from some timely injuries in the Western Conference but still turned hefty +2800 preseason NBA Finals odds into a shocking title run. That also broke their championship drought (last won in 1975) and created a dynasty.
Looking back at history, the Warriors are still the biggest preseason underdog to ever win it all, but they're not alone.
Here are some other noteworthy teams that nobody saw coming before the season started.
2013-14: San Antonio Spurs +1200
2010-11: Dallas Mavericks +2000
2007-08: Boston Celtics +1000
2003-04: Detroit Pistons +1500
2002-03: San Antonio Spurs +1100
1993-94: Houston Rockets +1200
In hindsight, these NBA Finals underdog wins can actually all be explained. Well, perhaps except for the Pistons. Detroit wasn't really on anyone's radar as a true title threat, especially with the Lakers as stacked as ever and bringing in hungry veterans like Gary Payton and Karl Malone.
Detroit's emphasis on defense and team basketball met with LA's age and high expectations to create the perfect storm. These other teams made a little more sense, even though the prices were clearly amazing.
Houston had a stacked team led by Hakeem Olajuwon, but they benefited from the retirement of Michael Jordan. San Antonio also took advantage of the inevitable deterioration of the Lakers, who had won three titles in a row before finally starting to fall apart.
Boston pieced together a title-winner by landing a huge trade for Kevin Garnett, the Spurs fought back to steal the title back from the Heat, and Dallas took advantage of a cocky Heat squad to win their titles.
It was all easy to see after it happened, but before the dust settled, these were massive NBA Finals sleepers — not locked-in title favorites.
Of course, as much cash as bettors could have been raking in via preseason wagers involving these teams, things tend to change once the Finals arrive.
Ahead of their respective series, these were the prices for these teams to win it all.
2013-14: San Antonio Spurs -155
2010-11: Dallas Mavericks +155
2007-08: Boston Celtics +160
2003-04: Detroit Pistons +500
2002-03: San Antonio Spurs -330
1993-94: Houston Rockets -220
Some of those prices are still fantastic and returned good to great value for bettors. But they were all a far cry from the money you could have made if you saw these preseason NBA Finals underdogs coming.
Biggest Series Underdog to Win
In 2018, the Golden State Warriors looked like the best rendition of themselves they'd ever pieced together.
Vegas responded by making them the preseason favorites to win the title, but going into their series with the Cleveland Cavaliers, they were also awarded an obscene -1000 NBA Finals series price.
Gross, I know.
That brought you virtually nothing back once the Dubs swept Cleveland 4-0. However, had the Cavs staged an upset for the second time in three years, bettors could have been rewarded for investing in a staggering +725 moneyline.
It was actually even worse the year prior when the Dubs were massive -2000 favorites per most NBA betting sites and Cleveland was a hefty dog (+1000). Neither of those series went the underdog's way, and putting big money on the Dubs didn't pay out very much unless you did so before the season even started (still, not an amazing payout).
While Cleveland wasn't able to reward bettors in those series, they did so in 2016 (+180). That wasn't the biggest upset in NBA Finals history, though.
That actually belongs to the 2004 Detroit Pistons, who scored big with their +500 moneyline and took out the Los Angeles Lakers in the process.
To be frank, nobody has really ever come all that close to that price, and it's tough to imagine it happening again anytime soon. As I said before, that Pistons team was just the perfect defensive, hard-nosed bunch at the right time.
When you align that NBA Finals upset with their preseason price (+1500), it's safe to say Detroit collectively offered more betting value than any other team in league history.
How Big of an Underdog Can Win the NBA Finals?
Here's the big question: Odds aside, how steep of a path can one take once in the playoffs en route to a title?
Can an 8-seed upset the top seed in their conference and march to a championship? Should you write teams off based on who they face in the early rounds or whether or not they have a chance at home-court advantage in a series?
That's all going to be relatively subjective, but history has shown us an 8-seed can stage a round-one upset. They don't often do much more than that, but the New York Knicks did and as of this writing are just one of five teams of all time to get out of the first round as a bottom seed.
New York's ability to just get out of round one makes them one of the biggest NBA upsets ever, but they didn't actually win the title.
Instead, the honor of the lowest seed to ever win a championship goes to another team I touched on, the Houston Rockets.
Surprisingly enough, Houston won their second straight title as an underdog (+450 preseason, +130 before the Finals), and they did so as a middling 6-seed.
The only other "low" seed to reach the Finals and win was the 4-seeded Boston Celtics back in 1968-69.
This tells us two things; it's possible to get to the Finals and perhaps even to win as a relatively low seed. Quite literally, any seed can reach the Finals.
However, betting on 7 or 8 seeds to win it all is probably a waste of time (and money), and betting on teams seeded 4 or worse is probably a bit of a reach as well.
History can paint a clearer picture of high-seed success, too.
Dating back to 1980, a champion lower than a 1-seed has emerged from the NBA Finals victoriously just 12 times. The champion has been lower than a 2-seed in that same span just five times.
How to Spot the Next Big NBA Finals Underdog Winner
For the most part, the odds don't support a random team coming out of nowhere to win.
It usually takes the perfect combination of injuries, trades, drafting, free agency, and perhaps even the destruction of current dynasties to see it happen, though.
All of that works to keep the best teams right where they are, but history (via hindsight, of course) has shown us a variety of formulas to help us predict surprise teams that could contend.
Each year is a bit different, and there will always be new risers and fallers. In this current era, though, teams usually establish themselves to some degree before making the leap from bottom feeder to title contender.
Title contenders require at least one superstar to build around — if not multiple — as well as a strong supporting cast, an open system where the basketball is shared, strong defense, and high-level coaching.
The new age of analytics also ties into predicting which NBA teams will win. Eras come and go without much of a notice, but teams that can't offer a variety of looks in terms of schemes and lineups will have difficulty with efficiency and matchups in general.
Being unable to defend the perimeter also holds teams back, while a reluctance or inability to shoot the long ball can keep good teams from being great.
Timing is everything, though.
Like I touched on, teams like the Rockets, Spurs, Pistons, and even the Warriors all benefited from very specific situations where the previous champion was either due for steep regression or at the very least extremely vulnerable.
Even the 2016 Warriors were ripe for an upset. That team had just set the record for wins during the regular season (73) and tired themselves out in doing so. They needed seven games to escape from their own 3-1 hole in the Western Conference Finals and then looked like they were out of gas as they blew their own 3-1 lead.
Predicting the next big NBA Finals upset isn't easy, and there's no real art to it. But it's happened several times in a variety of ways. The smart money remains on the best teams going into each new season, but history does tell us that a preseason NBA Finals flier bet isn't the worst idea.
It's even better to target the underdog going into the actual NBA Finals each year.
The favorite is supposed to win and probably will, but history does tend to repeat itself. If the underdog has a nice price and has that winning formula of past surprises, they suddenly become a viable option for bettors.