NBA Finals Betting – Analyzing the Best Remaining Value Bet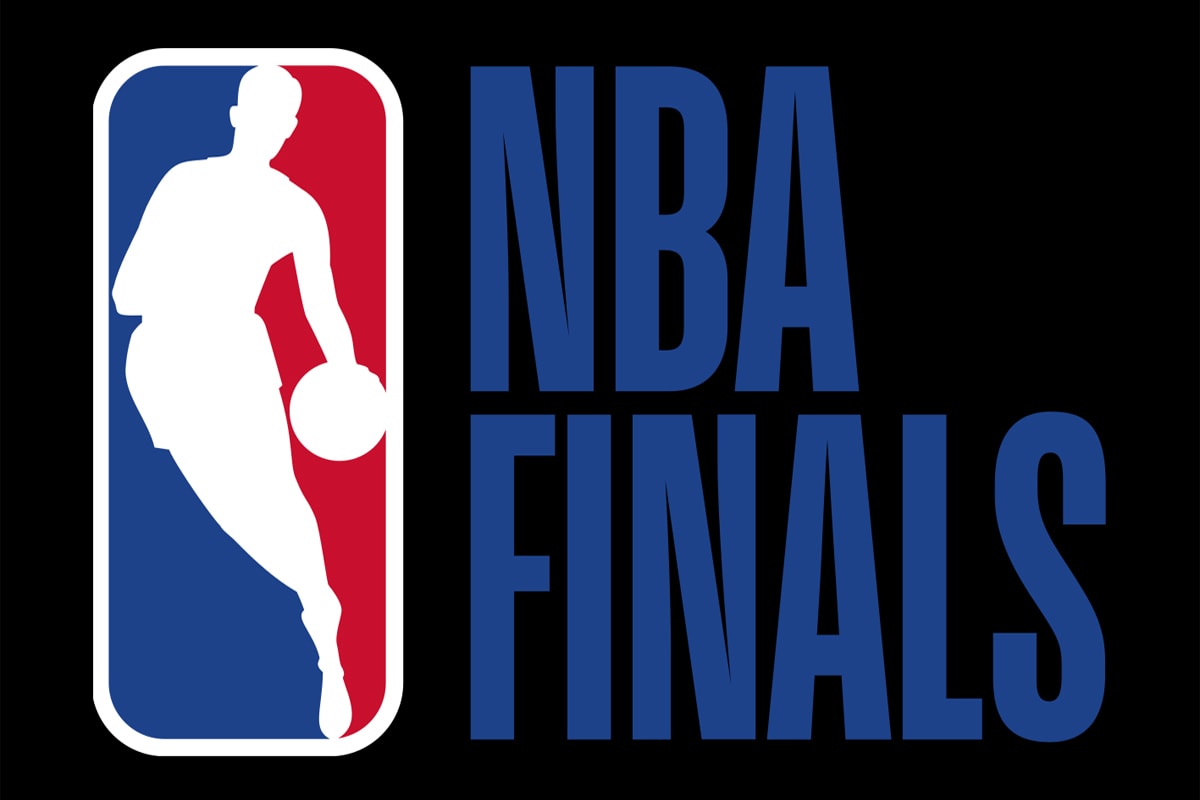 The NBA's version of the Final Four is finally set.
For the most part, it's exactly what everyone thought it'd be. The path here was not short on theatrics, but three of the top seeds in the 2019 NBA playoffs are where they're supposed to be.
Golden State remains alive to defend their title. Milwaukee finished the regular season with the best record and #1 overall seed and will march on. And Kawhi Leonard has Toronto set to compete for the franchise's first-ever trip to the NBA Finals.
Then there's the Portland Trail Blazers.
Damian Lillard said earlier in the playoffs that for the first time in a while, he and his band of misfits collectively agreed they'd press as hard as they could. This time, bowing out of the NBA playoffs isn't something the Blazers plan on accepting. It will have to be something another team enforces.
What that ends up meaning for how you bet on the NBA Finals remains to be seen, but Portland is the surprise team here. Either way, just four teams remain, and most of the top NBAl betting websites have issued their 2019 NBA Finals odds.
Bettors are short on time to take advantage, too. The Western Conference Finals tip off on Tuesday night, to be followed shortly after by the Eastern Conference Finals on Wednesday.
The 2019 NBA Finals are coming at us in a hurry, making now the time to bet on who will win it all.
Updated 2019 NBA Finals Odds
The odds for the 2019 NBA Finals are going to be extremely fluid and possibly even intermittent from this point on.
Monday is really the last time where there are going to be set odds without any real influence from each of these series. There will again come a time where you can bet on the NBA Finals with new pricing, and there will certainly be final pricing going into the actual series.
Just not like this.
Right now, you get the underdog Blazers with a fat price, and the Warriors might be the cheapest you're going to find them the rest of the year.
Whatever your take is, you can check out the latest NBA Finals odds and go from there. The one thing I'd certainly do is shop around for the best lines available before placing a bet.
For now, Bovada is actually the only site showing updated odds. Here's how they price the 2019 NBA Finals at the moment.
Golden State Warriors
-165
Portland Trail Blazers
+1700
The Warriors have won the last two titles and three of the past four. They also just beat the Rockets in six games without two of their best players. Nobody should be shocked that they're favored to win for a third year in a row.
Instead, what's somewhat shocking is how good their price is. Maybe that ends up being a trap given all of the drama in Golden State this year, but betting on the Warriors to be crowned champions again at -165 feels like a steal.
Next up are the Bucks, who offer pretty nice value at +230. Giannis Antetokounmpo now feels like a lock to win the NBA MVP, and he's played a huge hand in a dominant Milwaukee team winning 60 games and nabbing the #1 overall seed.
Home court edge throughout the entire playoffs isn't anything to scoff at, while the Bucks are much more than just one guy. They defend at a high level and can kill you with the outside shot just as well.
The problem for the Bucks is they have a very tough out in the Eastern Conference Finals. Kawhi Leonard is probably the league's best bet at slowing down The Greek Freak, while he's got a nice system around him.
Toronto is the mark of efficiency these days, as they play sound defense and can work the ball around Leonard to get open looks. The Raptors will come and go based on how Leonard's supporting cast is performing, because so far, he's been virtually impeccable during the playoffs.
There are also the Blazers, who shouldn't be ignored thanks to this hefty +1700 price tag.
Portland is easily the team remaining with the least amount of talent, they lack playoff pedigree, and their path to this point wasn't all that challenging. They also have the fun task of trying to dethrone the Warriors just to get to the 2019 NBA Finals.
I do think everyone has at worst a faint case to win it all this year, which in their own unique way makes all of these teams viable value bets. But only one team can win, and only one team can be the best overall value play.
Top NBA Finals Value Bet
It's still likely this is just Golden State's world and we're all living in it, but if you want true value, I can't ignore the Raptors (+750).
Portland has an awesome price, but I don't see them getting past the Warriors. Golden State has a fine price for a likely champion, but you're still paying $160 just to get $100 back.
The Bucks offer plenty of value as the would-be best team in the NBA as well. But something about the Bucks and their lack of experience tells me their joyride will end sooner than people think.
For me, this all goes back to the summer, when the Kawhi Leonard trade had me finally believing the Raptors could turn the corner and go on a title run. They responded almost instantly with dominance, finishing just two games behind the Bucks in the final NBA regular season standings.
Considering how much time Kawhi Leonard and Kyle Lowry missed due to "load management," that is impressive and shouldn't be understated.
Toronto breezed past the Nets in round one, and while they needed seven games to get rid of the 76ers, that was arguably the third best team in the conference. Philadelphia was a title sleeper in the eyes of many, and that was before bringing in Jimmy Butler and Tobias Harris via trades.
In terms of team layout and star power, nobody would have been too shocked to see Philly win that series. Toronto's history of playoff failures could have compounded that notion.
But that isn't what happened.
Kawhi Leonard was a monster throughout the first two rounds and put the Raptors on his back in game seven, pouring in 41 points. That included the game-winner, which was partially a clutch series winner and partially a massive dose of hope for a franchise who has never felt so capable of so much.
The Bucks aren't an easy out, and hey, Milwaukee might still win this series. And honestly, even if the Raptors do get to the Finals, there's no guarantee they beat the Warriors.
But they can, and they might.
Toronto has all of the data in the world to support a title run. They were already seemingly capable of doing so for years, but playoff collapses at the worst times prevented it.
Trading for a true superstar finally pushed them over the hump, and now they're one series away from possibly realizing their ultimate goal.
I think Kawhi Leonard is capable of delivering that for them, and at a cool +750 price tag, the hope Raptors fans are clinging to these days is at least worth a flier bet.
Who Will Win the 2019 NBA Finals?
As tempting as the Raptors are, I don't think this season ends with anything but the Warriors again hoisting the trophy.
Milwaukee and Toronto can win this whole thing. They truly can.
Both teams have the defensive aptitude, star power, and inside/outside offense to match wits with anyone. That's why they're worth a flier bet, and given the value, why Toronto is the one non-Warriors team I'd be willing to go hard at.
But Golden State is still stacked, and they still come up in the clutch better than anyone.
There is a huge, compelling narrative hanging over the Warriors, too. Some call it a dark cloud with Kevin Durant and DeMarcus Cousins almost certainly gone, Klay Thompson possibly leaving, and Andre Iguodala also potentially out the door.
Despite all of the drama, injuries, and viable competition, Golden State is the best team in the NBA, and they know that this could be their last chance to live up to that billing.
I'd argue that the trio of Stephen Curry, Klay Thompson, and Draymond Green showed that they can do this all on their own even if the roster undergoes a serious facelift. But they might not, and they know losing key bodies will take an emotional toll and impact their chemistry and production.
Teams are rising up throughout the NBA, too. An altered version of the Warriors might be more on leveled ground next season. Perhaps the Lakers will make the adjustments they need to or teams like the Bucks and 76ers will be ready to claim what they feel is rightfully theirs.
The Rockets, Blazers, and Nuggets aren't going away, either.
The water is rising, and the air is running out on this current rendition of the Golden State Warriors. I think with one last gasp, they finish their story with that rare "threepeat" and go their separate ways once again as champions.
And really, if that's how it goes down, targeting that -160 price tag really isn't a bad idea. I still love the value associated with the Raptors and think they're worth wagering on, but I'll be somewhat surprised if Golden State doesn't win again.
PICK
Golden State Warriors
-160