NBA Draft Prop Bets – Will Anthony Edwards Be Top Pick and Other Props for the 2020 NBA Draft

The process leading into the 2020 NBA Draft has officially begun. That feels weird to say in a year where the 2019-20 NBA regular season isn't even over and March Madness was flat-out canceled.
Crazy, but here we are.
That won't stop anyone from betting on the 2020 NBA Draft, though. There is money to be made, while the top prospects are already starting to declare for the big event.
NBA teams aren't sure about the immediate future, but for the moment, all signs point to each franchise building with an eye on the bigger picture.
That has the top sites for NBA betting pushing out some pretty tantalizing props — interesting topics like "Will Anthony Edwards go #1 overall" and more — and forces bettors looking for attractive wagers to buckle down and figure out which way to lean.
Let's get the first question out of the way and see how you can make money betting on the 2020 NBA Draft.
Will Anthony Edwards Be the #1 Overall Pick?
Edwards is the tentative favorite to all and the clear #1 pick in the eyes of many. The Georgia Bulldogs phenom has an undeniable NBA body that offers size, elite athleticism, and high-level scoring ability.
Efficiency, range, and playmaking are mild question marks in a pretty polished game. Few other prospects match his potential or overall skillset, so the hype surrounding this kid is legit.
That's the same if you ask the top 2020 NBA Draft betting sites, too, seeing as he currently holds the best odds (+150) to go #1 overall.
I still have my concerns, as there are some very worthy prospects behind him, and the race is actually very tight when you look at just the pricing.
There is also the issue of not really knowing for sure which team will own the #1 pick. Once we learn that, it'll be easier to assess if Anthony Edwards will be the first pick in the 2020 NBA Draft.
For the moment, his talent and the odds do point to that being the case, however.
Other Contenders for the #1 Pick
In theory, every single one of these other contenders for the #1 pick in the NBA Draft does have a case.
It was always going to be Wiseman, but after a brief (thoroughly dominant) stint at Memphis, he sat out almost the entire year due to a suspension.
From a talent perspective, nothing has changed. He's still a dominant force down low, can swat shots with the best of them, and has ridiculous upside. If his stock rises even a little in pre-draft workouts, he's the clear threat to Edwards.
I also think LaMelo Ball has a shot at being the top pick in the 2020 NBA Draft. A better shooter and scorer than brother Lonzo, Ball has great size, a terrific handle, and exceptional passing ability.
He really is the total package, and he may offer a vastly greater ceiling than his brother. That's saying something, and if NBA executives agree, he could vault to the top spot.
Toppin is a rock-solid prospect and is in the conversation, but I'm not seeing the same upside as these other kids. Avdija is in the same boat, as he's a terrific offensive player but isn't quite on the same level as the guys ahead of him.
I'd also throw Cole Anthony's name in here if I was doing the pricing, but things have changed since last summer, and he may not be that realistic of a threat.
More 2020 NBA Draft Prop Bets
Betting on the #1 pick is the more popular path to take, while it's also usually easier to get right. The problem there, of course, is the general lack of upside.
There is money to be made when betting on the top pick, but it's not the only wager. Numerous player props, team props, and regular draft props will emerge by the time the draft rolls around.
Right now, there are four others for bettors to consider.
2nd Overall Pick
If you don't think Edwards goes first overall, then he'll be a great bet to go second. I do think which teams pick where can decide a lot of this for us, but it'll be hard to imagine a free-fall coming.
Wiseman would be the next-best bet to go second overall if Edwards lives up to his label as the favored top pick, with LaMelo Ball perhaps the next-best option. The sleeper play here is Toppin, though, as numerous NBA mock drafts have him slotted in at the two spot.
In fact, our own NBA expert Michael Wynn has him pegged as the second pick in his latest 2020 NBA mock draft.
3rd Overall Pick
This is a very fluid draft process, but I wouldn't waste my time on Edwards at the three spot.
He's very likely to go within the first two selections, but things get tricky as we start moving forward. If you look at five different NBA mock drafts, it's quite possible the top three will be completely different in every single one.
That said, Toppin again offers the most value here, while the current pulse of the NBA Draft scene may suggest Ball is the better pick.
4th Overall Pick
Ball and Toppin remain in play here, while Wiseman could slide a bit due to missing basically an entire year of basketball. Avdija is a solid value at +400 as well, while it's tough to imagine any of the other options sliding into the fourth spot.
5th Overall Pick
The first five picks of the 2020 NBA Draft are almost certainly going to consist of Anthony Edwards, James Wiseman, LaMelo Ball, Obi Toppin, and Deni Avdija. It's possible one slides in favor of Cole Anthony, but I doubt it.
The difficulty is gauging what the exact order of the 2020 NBA Draft will be. If you go with Wynn's latest mock, you're looking at Edwards, Toppin, Ball, Okongwu, and Killian Hayes.
That'd see both Wiseman and Avdija both sliding outside of the top five, altogether.
It's tough to know the exact way to go right now, but assessing where you stand at the top pick is probably a good start.
Summary
This is thankfully just the start of our own content offerings on the 2020 NBA Draft.
The best online sportsbooks are only just now looking to this summer's draft, and there will be a lot more prop bets to peruse in short order.
Michael Wynn has already been hard at work breaking down the best prospects, and you can start your research with a look at his 2020 NBA Draft player rankings.
Sifting through NBA mocks and keeping tabs on the latest news can also be helpful, as well.
Beyond that, keep an eye out for more props, updated odds, and all types of 2020 NBA Draft coverage at our NBA betting blog.
AUGUST
Casino of the Month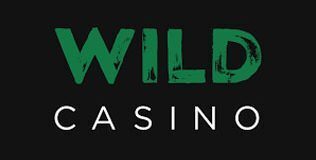 Welcome Bonus
250% up to $5,000
Read Review
Visit Site