Hide Bonus Offers
| | | | | |
| --- | --- | --- | --- | --- |
| #1 | Bovada Sports | 50% Up To $250 | Visit Site | Bovada Sports |
| #2 | BetUS | 125% Up To $2,500 | Visit Site | BetUS |
| #3 | MyBookie | 100% Up To $1,000 | Visit Site | MyBookie |
| #4 | Everygame | 100% Up To $500 | Visit Site | Everygame |
| #5 | BetOnline Sports | 60% Up To $1,000 | Visit Site | BetOnline Sports |
NBA Draft 2019 Review With Best Steals and Worst Reaches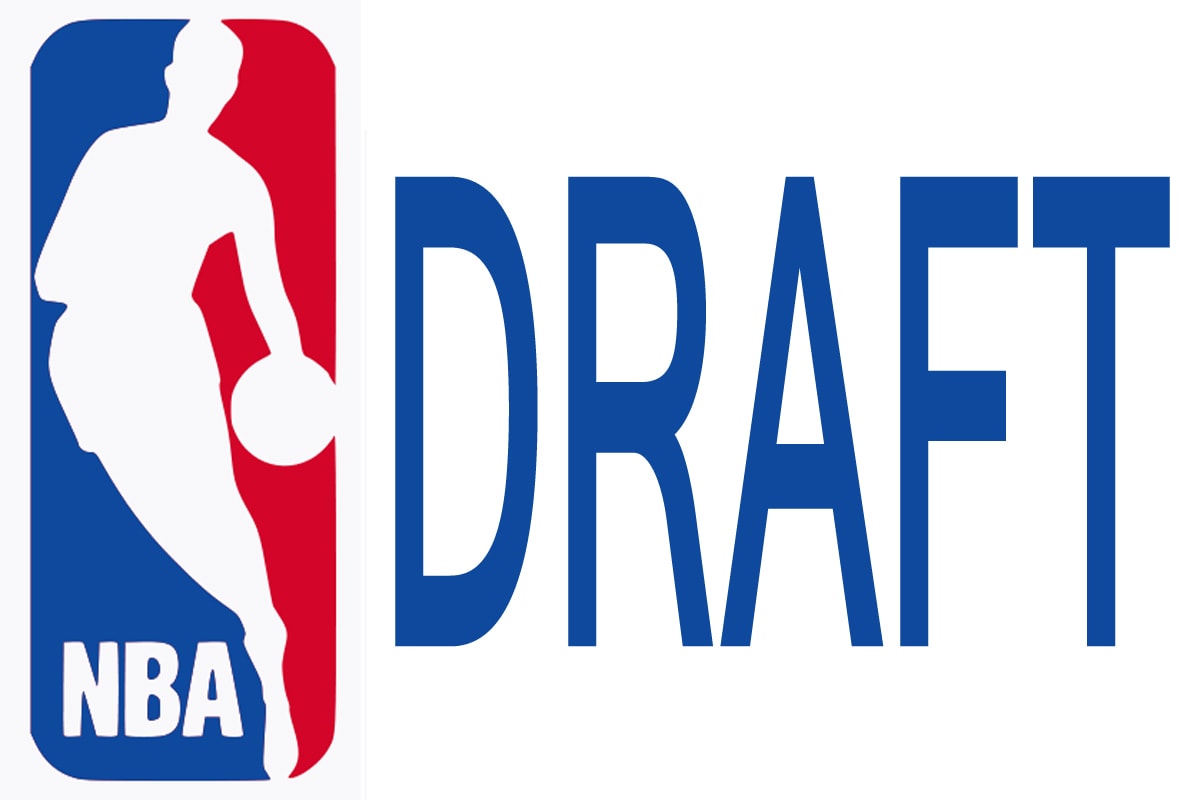 The 2019 NBA Draft came with a lot of hype surrounding it.
If you wager at the right NBA betting sites, there were some fun props to target, too.
Depending on which ones you rolled with, Thursday could have been both revealing and profitable. One thing it arguably was not, however, was predictable.
Well, after the first four picks or so, at least.
That's the state of the NBA in general these days.
The Golden State Warriors are licking their wounds, the Toronto Raptors are in limbo as they wait on Kawhi Leonard's decision and NBA free agency is about to shake things up.
Last night's draft did it's best to join the party. The first overall pick being Zion Williamson was the least surprising thing ever, but from there, chaos ensued.
The Los Angeles Lakers entered the night as the odds on favorite to win the 2020 NBA Finals, but did they exit that way? Some big moves were made and some teams got a whole lot better, while some may have gotten worse.
Here's a look at the biggest winners and losers from the 2019 NBA Draft:
Biggest Winners of the 2019 NBA Draft
The draft is about getting better, one way or another. Some teams made some good picks, while others made brilliant ones or pieced together a string of fantastic decisions.
Here's the best of the best from Thursday night.
New Orleans Pelicans
Losing Anthony Davis in a trade with the Lakers was a bummer, but The Brow was leaving in free agency next year no matter what.
The Pels nabbed a potential generational talent in Zion Williamson with the top pick in the draft and if they stopped there, they are probably big winners.
New Orleans acquired the 4th overall pick in that Davis trade, but flipped it to the Hawks for more picks. With their other draft capital, New Orleans added impact center Jaxson Hayes and sharpshooter, Nickeil Alexander-Walker.
This is literally three lottery-level talents all in one draft, while the Pels even picked up overseas product Marcos Louzada Silva on a very fun (and successful) draft night.
Don't forget that the Pels also brought in Lonzo Ball, Brandon Ingram and Josh Hart in that trade with the Lakers. They're young and inexperienced, but this team is loaded with talent.
New Orleans wasn't a playoff team last year even with The Brow and they may not be still in 2019-20. But they got a heck of a lot better and suddenly have an extremely bright future.
Atlanta Hawks
That could already be said about the Hawks, who had a nice trio of Trae Young, John Collins and Kevin Huerter even before drafting on Thursday.
The Hawks made it a point to get even better, though, as they traded up to the fourth spot to land impact forward, De'Andre Hunter.
The former Virginia stud can shoot the three and defend at an elite level, instantly handing the Hawks a starter at the three, if not an eventual superstar. Atlanta then got one of the top steals in the draft in Cameron Reddish at 10th overall.
Atlanta dug even deeper in round two, where they spent a pick on Maryland stud big man, Bruno Fernando. Another prospect once discussed inside the lottery, Fernando could be a steal that plays his way into the starting lineup down the road.
The Hawks weren't a playoff team last year, but they added at least two impact forwards and could have potentially landed three future starters. Given how exciting and competitive they were just last season, it wouldn't be that shocking if the young Hawks begin their playoff push as early as next year.
Cleveland Cavaliers
The Cavs are in full rebuild mode, but we still need to give credit where credit is due.
Cleveland looked to start over at the lead guard spot by drafting one of the best point guards in the draft in Darius Garland at fifth overall. I don't know what that means for Collin Sexton, but a new regime is calling the shots and by all accounts got an upgrade.
The Cavs kept it going with elite outside shooter Dylan Windler and isolation scorer Kevin Porter to close out the first round. These are going to be regarded as mild reaches by many, but they're actually fantastic picks late in round one.
Windler rebounds well and is a fantastic long ball artist. Porter has the skill-set of a star scorer as well, but has had issues off the court. In theory, Cleveland got a fantastic role player and a possible star scorer.
Boston Celtics
I could get lazy here and start running off lottery teams that struck it big with one pick (I see you, Grizzlies and Knicks), but I actually love what Boston did.
The Celtics are going to lose both Kyrie Irving and Al Horford (among others) in free agency, yet they seem to just be embracing the process.
Boston certainly has some nice pieces to get back to work with, as Romeo Langford is a fantastic isolation scorer, Grant Williams is a rock solid glue guy and Carsen Edwards is a flat out baller from long range.
The Celtics are probably still in trouble if they can't make a big move in free agency, but they protected their future with a stellar draft.
Biggest Losers of the 2019 NBA Draft
I don't think you always need to have a big showing in the draft to deem your offseason a success. However, not having any picks or making bad ones can certainly work against you.
That being considered, here are the NBA teams who didn't deliver during the draft.
Washington Wizards
I didn't hate the pick of Rui Hachimura at 9th overall in terms of talent or value. He was once thought to be a possible top-five pick and he fits today's modern game. But forward wasn't a massive need and the Wiz are heading into a lost year with John Wall (Achilles) sidelined.
This could have been a nice chance to draft Wall's eventual successor or try to deal this pick for an impact player. The way things stand, I won't be shocked if Washington has a fire sale by mid-season. And yes, that includes Bradley Beal.
Charlotte Hornets
I didn't fully understand the P.J. Washington pick. He's not a bad player, but Miles Bridges might fill the same role on their roster. Charlotte could have had a shot at a center (which they needed) and they also could lose star point guard Kemba Walker in free agency.
The Hornets passed on a chance to upgrade their roster with an established veteran or a high upside rookie. They didn't even draft for need, either. This is understandably a little concerning for a franchise lacking any real direction.
Golden State Warriors
The Dubs are sinking, folks. Golden State are down two superstars and prepared to enter next year with Stephen Curry and little else.
They need shooters and defenders and considering they're about to tie a bunch of their cash up in two guys that probably won't play next year, they had to deliver in this draft.
That didn't happen, as they reached for a pedestrian talent in round one (more on that in a bit) and didn't make any other splash move. For a team that was so close to a threepeat just weeks ago, the Warriors are free falling now.
You could also throw in teams like the Toronto Raptors or Dallas Mavericks that didn't even own a first round pick, but I won't take cheap shots.
The Wiz and Hornets needed to make a call as to who they are going to be and it feels like they whiffed. Golden State probably needed to do something and obviously failed as well.
What Were the Biggest Reaches?
There were actually several reaches during the 2019 NBA Draft. Some are mild, some are technically reaches and others were just flat out bad picks.
Here are the top 2019 NBA Draft reaches with a quick breakdown for each.
11th Overall – Cameron Johnson, F, Phoenix Suns
Possibly the biggest shock of the entire draft was the Suns snagging North Carolina sharpshooter Cameron Johnson with the 11th overall pick.
Johnson did connect on 45% of his long balls last year and he offers size and length, but he wasn't a lottery talent. There were better prospects on the board and Phoenix reached for a guy that was projected to go late in round one at best.
12th Overall – P.J. Washington, F, Charlotte Hornets
Washington is another rock solid prospect that got snagged one pick later, but he wasn't an elite NBA prospect. Washington does all the little things and can shoot, but he's under-sized and never had the feel of a lottery selection.
16th Overall – Chuma Okeke, F, Orlando Magic
The same can be said for Okeke. Again, I don't even think these are "bad picks" necessarily until you factor in value and upside. Okeke, much like Johnson and Washington, is who you think he is.
Okeke can do it all. He can space the floor a bit, he'll score on his own and he'll defend. But he wasn't a superstar and he's coming off of a serious knee injury. Orlando also has a logjam inside the paint, so reaching for an injured player is a bit of a head-scratcher.
24th Overall – Ty Jerome, PG, Phoenix Suns
I was actually a fan of Jerome's college game. He's a strong leader, a smart passer and a willing defender. He's also now a national champion. He just isn't an elite athlete and it's arguable he wasn't a first round talent.
I still think the Suns got a good player, but Jerome may be one they could have waited until round two to pluck off of the draft board.
28th Overall – Jordan Poole, PG, Golden State Warriors
The Warriors are reeling after losing a title and watching both Klay Thompson and Kevin Durant endure catastrophic injuries. They should have aimed high with a gutsy pick here.
They didn't.
Poole isn't a bad player, but he was a round two prospect. There were far better prospects that offered more upside that Golden State could have rolled the dice on. Playing it safe hurt them here.
Which Players Were the Biggest Steals?
The one thing I come away impressed with the most during the draft is when star talent slides a bit and hands a franchise elite value. That's going to be subjective, but some players see their draft stock dip and for one reason or another end up offering insane value.
In my opinion, here are the biggest steals of the 2019 NBA Draft.
10th Overall – Cameron Reddish, F, Atlanta Hawks
I wouldn't say there were any true steals inside the first several picks, but the Hawks nabbing Reddish at 10th overall certainly qualifies.
Once in the conversation for a top-three pick, the versatile Reddish saw his stock dip due to being overshadowed by his Duke teammates. He's not the superstar Zion Williamson is, but he's still a potential star if he commits himself to the game.
Atlanta rolled the dice on him being focused moving forward and if that's the case, his talent suggests he's a massive steal.
14th Overall – Romeo Langford, SG, Boston Celtics
Langford isn't very efficient and lacks reliable range, but he's a fantastic scorer who can create offense at will. Boston is almost certainly parting ways with star point guard Kyrie Irving, which prompted a splash move like this.
15th Overall – Sekou Doumbouya, F, Detroit Pistons
At one point in the conversation to be the top pick in the draft, Doumbouya slides to 15 and gives the Pistons – in theory – a massive steal.
The talent and upside is there, while the comparisons to players like Giannis Antetokounmpo and Draymond Green are scary. If he comes close to either, Detroit lands a massive theft.
25th Overall – Nassir Little, F, Portland Trail Blazers
Little comes out of school fairly unproven, as he was never able to truly prove his worth at UNC. He has always flashed high level ability, however, and was for the longest time regarded as a lock for the lottery.
Little fell due to an inability to prove he's ready to be a go-to star, but the Blazers took a shot on him about 11 picks after what his draft range was said to be.
29th Overall – Keldon Johnson, F, San Antonio Spurs
Johnson's story is similar to Little's, as he was a lottery lock for much of the draft process. He arguably had a stronger case, however, as the Kentucky product made a much bigger impact in college basketball.
Johnson offers exceptional athleticism and scoring ability, but he can also defend. Portland has also been searching for a viable small forward for years. Potentially landing a lottery talent at the end of round one to fix that issue would be impressive.
Are the Lakers Still the Favorites to Win it All?
The Los Angeles Lakers gave up the fourth overall pick in this year's draft to acquire Anthony Davis. In theory, you could say they scored one of the biggest wins of the draft process.
Vegas seemed to agree, as the Lake Show entered the night as the odds on favorite to win the 2020 NBA Finals. The top basketball sportsbooks were wise to take down their 2020 NBA Finals odds before the draft and they've been slow to get them back up.
I'm sure bettors can anticipate the Hawks, Pelicans and others getting boosts due to some great selections and general fan interest. But while those teams got better, they're not actually in position to threaten for a championship yet.
I offered my own 2020 NBA Finals predictions recently and my stance remains unchanged.
For one, free agency needs to play out before I really change my mind too much. L.A. is the hot name after landing The Brow, but as they stand the Lakers are just LeBron James, Anthony Davis and Kyle Kuzma.
They've mishandled this trade to the point where they presently cannot afford another max contract, too. If they don't get one, do you trust them to properly build a title contender around their stars? And if they do get one, what kind of team will they piece together after investing the majority of their cash into a trio of players?
None of that sounds promising, so I'm sticking with my pick of the Milwaukee Bucks. In a sea of madness that is the NBA offseason, they may be the one constant when the tide settles again.