NBA Division Odds Update for December – Analyzing the Top Contenders

The 2021-22 NBA season is flying by. It hasn't come without its obstacles, however, as numerous teams have dealt with nagging injuries and the pesky impact of a still relevant global pandemic.
Despite the issues, a few teams are starting to distance themselves in The Association. The path to the 2022 NBA Finals is getting a little clearer, and bettors may be running out of time to cash in on NBA division winners, as well.
There could still be some value to target, however. With the midway point in the season drawing nearer, let's look at each division's odds, and see which teams stand out as the likely favorite to win in 2021-22.
Atlantic Division Odds
Brooklyn Nets (-475)
Philadelphia 76ers (+500)
Boston Celtics (+1100)
New York Knicks (+2800)
Toronto Raptors (+5500)
BetOnline has the Nets as massive -475 favorites right now. That makes sense, as they were the preseason title favorites, and they've held firm with the best record in the Eastern Conference.
This, despite a litany of injuries and COVID-19 issues, as well as one of their top superstars opting to sit out due to a vaccine mandate.
Those vaccine mandates aren't going away, either.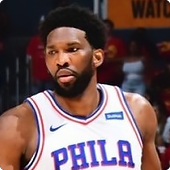 The Nets are top-heavy with their talent, but it's good enough to win a title, which means it certainly is good enough to win the Atlantic Division in 2021-22.
Just one other team is even above .500 as I write this, and it happens to be the only team capable of making a run at the Nets.
That's the 76ers, who probably need to trade Ben Simmons in order to get the necessary boost to give the Nets problems down the stretch.
Either way, they still have Joel Embiid, who can be an MVP candidate when healthy, and has the ability to carry the Sixers.
The price isn't great, but the best bet by far right now is the Nets, and the odds won't get any more appealing as the season progresses.
Likely Winner: Nets (-475)
Best Value: 76ers (+500)
Central Division Odds
Milwaukee Bucks (-270)
Chicago Bulls (+250)
Cleveland Cavaliers (+900)
Indiana Pacers (+7500)
Detroit Pistons (+150000)
The Bucks had a slow start to the 2021-22 NBA season, but woke up and have reclaimed first place in the Central Division. They're also clawing at the heels of the Nets for the top seed in the conference.
It's worth wondering if their current status is sustainable, however. Milwaukee is another team hit hard by injuries, and it's unclear when they'd be getting back key defensive ace, Brook Lopez.
Good news for Bucks center Brook Lopez, who's been out since opening night Oct. 19: He is progressing toward a comeback for the reigning champions and says he has a target return in mind. More: pic.twitter.com/un4sf0XVW2

— Shams Charania (@ShamsCharania) November 19, 2021
Milwaukee is still a good bet to win this division, of course. They've dominated with three straight Central Division titles, and they're currently in position to nab a fourth.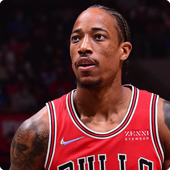 That said, the Bulls are rather legit. Chicago formed one of the league's better-looking units this offseason, and it's quite arguable they'd be ahead of the Bucks if they weren't without DeMar DeRozan right now.
Once he's back, the Bulls could heat up again, and could be a real threat to take down the Central Division.
I wouldn't put too much stock in the defensive-minded Cavs, though, while the Pacers are already looking to a complete rebuild. In fact, big man Domantas Sabonis could be the first domino to fall.
Detroit, meanwhile, is once again flirting with the #1 pick in the NBA Draft. Milwaukee probably gets healthy and holds off the Bulls, but bettors are looking at two realistic bets and some solid value here.
Likely Winner: Bucks (-270)
Best Value: Bulls (+250)
Southeast Division Odds
Miami Heat (-200)
Atlanta Hawks (+210)
Charlotte Hornets (+1100)
Washington Wizards (+1800)
Orlando Magic (+150000)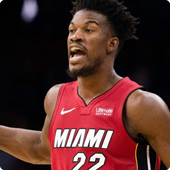 Every NBA team has dealt with injuries and illness this year, but Miami is near the top of the list for sure. Despite that, as well as a slow start, they are five games above .500 and look like the obvious choice to win the Southeast Division.
They're a much more obvious pick when at full strength, so bettors should be looking to hammer this -200 price at the top NBA betting websites.
While Miami feels like the play here, they aren't that far ahead of a nice little trio of viable contenders to win the division.
Atlanta could soar up the standings once they get healthy, Washington has been surprisingly good to start the year, and Charlotte has withstood a rash of injuries and illnesses to stay just 1.5 games out of the top spot.
LaMelo Ball had the Hornets playing at a torrid pace, and Charlotte is just a very fun and dangerous team when healthy.
Just look at what he was able to do to the defending champs.
Considering where they're at, and the upside they possess, the Hornets are a very sneaky bet to rise up and steal this division.
Washington will likely drop off over time, Orlando is looking to the draft already, and the Hawks are still worth keeping an eye on.
Likely Winner: Heat (-200)
Best Value: Hornets (+1100)
Pacific Division Odds
Golden State Warriors (-115)
Phoenix Suns (-110)
Los Angeles Lakers (+2500)
Los Angeles Clippers (+3300)
Sacramento Kings (+75000)
This may be the toughest 2021-22 NBA division race to call. The odds for who will win the Pacific Division are super tight, but it's at least clear that it's almost certainly a two-team race.
Golden State is officially back. They're sharing the ball, they're playing elite defense, and they have Stephen Curry playing like an MVP again. Heck, Curry is even breaking records.
Greatest. Shooter. Ever. pic.twitter.com/YAjNe7CytG

— Bleacher Report (@BleacherReport) December 15, 2021
The Dubs have split the season series with the Suns to this point, and they've enjoyed the best record in the NBA. All of this, they've done without Klay Thompson or James Wiseman.
Golden State is probably going to hold on for the win in this division, but Phoenix is going to be there until the end. The Suns are still winning games even without Devin Booker, and you know what they're made of after their near title run last year.
The Clippers and Lakers are above .500 and could be ready for a surge at any point, but the gap has grown too wide.
You're either betting on the Warriors or Suns to win this division, and as long as you choose the right one, you're getting an amazing price.
Likely Winner: Warriors (-115)
Best Value: Suns (-110)
Southwest Division Odds
Memphis Grizzlies (-135)
Dallas Mavericks (-110)
San Antonio Spurs (+6600)
Houston Rockets (+12500)
New Orleans Pelicans (+12500)
What Memphis has done so far is pretty impressive. Not only have they continued to win games while Ja Morant has dealt with an injury, but they've done so with high-level defense.
The Grizzlies are also winning a lot of games fairly easily. Here's the run they've been on sans their star point guard.
W 128-101 vs. Kings
W 98-91 @ Raptors
W 152-79 vs. Thunder
W 97-90 @ Mavericks
W 105-90 @ Heat
L 104-96 vs. Mavericks
W 108-95 vs. Lakers
W 113-106 vs. Rockets
W 126-91 vs. 76ers
W 113-103 @ Blazers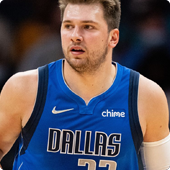 That 9-1 stretch has them at 18-11 and in sole possession of first place in the Southwest Division. It's hard to look at what they've done and pick against them at this point.
Aiding their case? The rest of the division is a mess. The Spurs have fallen apart at 10-17, the Pels are lost without Zion Williamson, and the Rockets are still lacking the necessary talent to win consistently.
Dallas is the only team that feels like a threat here, and they may be too inconsistent to take seriously.
Memphis wasn't my pick to win the Southwest Division before the season started, but they sure are now.
Likely Winner: Grizzlies (-135)
Best Value: Mavericks (-110)
Northwest Division Odds
Utah Jazz (-4000)
Denver Nuggets (+1000)
Minnesota Timberwolves (+3300)
Portland Trail Blazers (+3500)
Oklahoma City Thunder (+100000)
Lastly, we come to the Northwest Division, which is probably the easiest division to call right now. Utah continues to be a handful most nights, and they've raced out to a likely insurmountable lead.
The Jazz sit in at 20-7 as I write this, and the closest team is 6.5 games behind them.
This was a team that had the best record in basketball last year, and there is still time for them to get there again.
Utah still plays good defense, they share the ball, they can burn you from long range, and they can score from a number of directions. I doubt they are a serious title contender, but as far as regular season teams go, they're easily among the best.
The main issue here is that betting on the Jazz at their -4000 odds is pretty pointless.
Due to that, I'd ignore this division, or look at a late-season surge by Denver. Of course, the Nuggets are extremely short handed, so any wild run would require the return of Jamal Murray.
All we know for sure is that he's getting close.
Here's your Jamal Murray update for tonight. pic.twitter.com/glZSJXMncl

— Harrison Wind (@HarrisonWind) December 14, 2021
Still, Denver is probably too far behind, and by the time Murray returns, it won't be enough to make up that much ground. This division is looking obvious, and also feels like the main one to steer clear from when betting on NBA division winners in 2021-22.
Likely Winner: Jazz (-4000)
Best Value: Nuggets (+1000)
Betting on 2021-22 NBA Division Winners
If you came here looking for the latest 2021-22 NBA division odds, you found them. Just make sure you have a list of NBA sportsbooks you trust so you can check for updated pricing as needed.
Hopefully, I offered some insight as to who the best bets are to win each division, too, while also pointing to some sleeper picks or top challengers. If you need even more advice, be sure to check out the top NBA Twitter accounts worth following.
For the most part, I think two NBA divisions are hands off. I really wouldn't mess with anyone outside of Utah in the Northwest Division, and I don't see anyone taking out Brooklyn in the Atlantic Division, either.
There is still a lot of nice value to consider when betting on NBA divisions, though. Beyond the value, though, the biggest takeaway is that now may be the time to place your bets.
The more obvious division winners will only make things look clearer from here, so the pricing isn't getting any better. If you need a little more help betting on NBA divisions – or general NBA betting – perfect your betting chops with this strategy guide.
Advanced Basketball Betting Strategy
September
Casino of the Month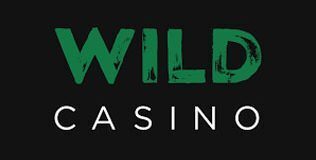 Welcome Bonus
250% up to $5,000