NBA DFS Sim – Strategy and Top Picks For April 3rd

The end of the week is here, but rejoice, as we get another chance to win free money playing daily fantasy basketball. It's the dreaded sim version, but you can still win cash credit and it's fun to build NBA DFS lineups.
There's about eight legit studs to consider paying up for on this slate, so this may be a good time to take some dives. The high scores for these sim games are all over 400, so you really do need to hit at every spot usually.
Whatever the case, let's take one more crack at taking one of these down. If you're bored of this, try your hand at some real money sports betting. The NBA isn't in session, but there's surprisingly a lot to wager on these days.
Onward and upward, we go:
Luka Doncic, PG, Mavericks ($10.9k)
It's high time we get a ceiling game out of Doncic. He was a straight up freak earlier in the year and he's offered one of the best floors all season long.
Hopefully his price drives people down to Damian Lillard or Russell Westbrook and they hand in floor games.
If you want to save at point guard, Reggie Jackson and Mike Conley are among the best values. This may be a great spot to pay up at both slots, however.
James Harden, SG, Rockets ($11.2k)
Harden had a lot of floor games this year, but he was an untamed monster anytime Russell Westbrook took the night off. He also still averaged over 55 fantasy points per game, so you know the floor is very strong.
Shooting guard is very weak after Harden, so I'm taking what may be a contrarian approach and considering stacking studs at the guard positions. Three may be a bit rich, but two makes good sense.
If you're looking to save, Jordan Clarkson is a solid punt.
Marcus Morris, SF, Clippers ($5.5k)
LeBron James leads the way at small forward, but he was spare quite a bit this year and the position is very light beyond him. If Doncic/Harden hit, I don't think we'll feel bad about punting this position.
One great way to save cash is to use Morris, who was a beast for the Knicks. The hope is that we can avoid most of his Clippers games.
Draymond Green, PF, Warriors ($5.8k)
I don't know why, but Dray has delivered ceiling games in basically every slate for as long as these simulation contests have been running. He does have a versatile skill-set and chipped in over 28 fantasy points per game on the year, so he looks like a solid value.
Anthony Davis is the top spend and Kawhi Leonard also looks appealing, but paying up for guards means paying down here.
Larry Nance and Nemanja Bjelica are also two nice values that had a slew of blow-up games this season.
Andre Drummond, C, Cavaliers ($9.8k)
I don't know if I can afford Drummond thanks to my infatuation with guards on this slate, but I probably should find a way. He was a monster for much of the year in Detroit and once he got comfortable, the same was the case in Cleveland.
Drummond is the top center play, while Hassan Whiteside is probably the best pivot off of him. If you want to go a bit lighter, it's hard to top the value offered by Jonas Valanciunas and Montrezl Harrell.
Summary
This isn't an easy DFS genre to predict, but as always, we can highlight the top studs and target players with high floors.
Looking over game logs can give you a pretty good indication of what the percentage is for an outcome for a lot of these guys, but it just depends how much time you want to commit to it.
The good news is you get five entries, and if this doesn't help you win money, FanDuel and DraftKings are also hosting plenty of other fun (and free) contests.
There's also NBA betting in general. The league will probably return at some point, which means betting on individual props and who will win the NBA Finals could be worth your while.
Whatever you bet on, I wish you luck. Thanks for stopping by and be sure to check out our NBA betting blog for more content like this.
AUGUST
Casino of the Month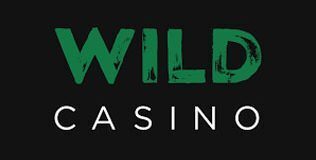 Welcome Bonus
250% up to $5,000
Read Review
Visit Site