NBA DFS Sim – Strategy and Top Picks For 3/31

The dream of NBA DFS lives on in simulation contests on Tuesday. I'm here to help point to the top studs to roster, while walking you through the best options when it comes to floors and ceilings.
Everything about this game style is super random (Joel Embiid got like 12 yesterday), so we need to take it all in stride. That, or we can shift our focus to more current bets and place wagers at the top entertainment betting sites.
You can actively bet on American Idol, Survivor and so much more, so that's certainly something to consider in our current betting climate.
That said, FanDuel has done a great job with a plethora of different DFS genres and simulated basketball is one of them. Here are my top NBA DFS sim picks for tonight's main slate:
Coby White, PG, Bulls ($4.2k)
You should consider using one of your PG slots on Luka Doncic or Trae Young. I'm sure the DFS sim gods will strike down one of them with a horrible floor game, but the odds are good that one will wreck.
I'll be looking to save at the other slot and one great way to do that is White. Coby White went nuts for a nice stretch before the league went into its current hiatus and even though he largely operated off the bench this year, he offers some solid upside.
There is risk here, so consider going with mid-range options like Ja Morant or Jamal Murray if you're not down for the dice roll.
D'Angelo Russell, SG, Timberwolves ($7.5k)
D'Lo is as rock solid as they come. He sheds a little cash from the top shooting guard spend, but there isn't a true elite option at the position, so you can really do whatever you want.
Rolling with Russell is something I'll do in most of my NBA DFS sim lineups, as he has a terrific floor and has had a monster usage rate in both of his NBA stops this year. He has very few bad games on the year, so there's a great chance he'll meet or exceed value tonight.
Kelly Oubre, SF, Suns ($6.5k)
Oubre is another great floor game option, as he averaged over 33 fantasy points per game and was very reliable prior to going down for the year with a knee injury.
The ceiling isn't amazing, but Oubre is a poor bet to crater your roster. Giannis Antetokounmpo is the obvious spend at the SF spot tonight, but this is a position as a whole I'd prioritize spending on due to a lack of captivating values.
Julius Randle, PF, Knicks ($7.2k)
Power forward probably isn't where you'll want to invest big money. John Collins and Kristaps Porzingis are fine up top, but they both have some rough games and only had a handful of monster games.
Randle is a straight down the middle option. He doesn't offer an incredible ceiling, but he had very few stinkers. He's a rock solid play at this price and gives you a great shot at 35-40 fantasy points.
Aron Baynes, C, Suns ($4.2k)
Center is actually loaded, so this could be a way to be a little contrarian in some spots. I won't stop you from paying up for KAT or Andre Drummond, while Deandre Ayton, Clint Capela and Jonas Valanciunas all are interesting in different ways.
I kind of like the idea of punting center, though, especially if I have eyes for Luka and Giannis. Baynes is a pretty solid try, too. Ayton missed a ton of games due to a suspension and injury and that allowed Baynes to flash his floor spacing and general versatility.
Baynes has some bad floor games, but he was also very good for a good portion of the year.
Summary
We get five NBA DFS simulation lineups on this slate, so I'd play around with a balanced squad or two and then mix your studs up a bit.
You absolutely need to have 1-2 teams with stud centers in play, but you'll want to differentiate where your value is coming from, as well.
As always, prioritize solid floors where it makes sense. I don't think this is the slate to avoid studs altogether, though.
For more NBA fun, head over to the best NBA sportsbooks to bet on the league MVP, when the season will start back up and much more.
AUGUST
Casino of the Month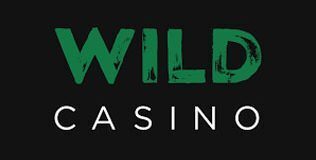 Welcome Bonus
250% up to $5,000
Read Review
Visit Site