NBA DFS Sim Advice – Strategy and Top Picks For 3/30

My NBA DFS picks for these ongoing simulation contests have been pretty good lately, as I still factor in which studs are worth paying up for and which players have ideal floors.
That strategy mostly lives on with Monday's six-game slate at FanDuel, as there are some nice studs to consider paying up for. Giannis Antetokounmpo leads the way, while LeBron James, James Harden and a few others could be worth your cash.
Of course, these games remain free when it comes to real money, while tonight's contest offers $1,000 total in bonus cash ($40 to first).
If you want a little more skin in the game, consider targeting all the NBA futures at the top NBA betting sites. For now, join me as I go over my favorite play at every position for tonight's NBA DFS sim contests:
Reggie Jackson, PG, Clippers ($4.5k)
Derrick Rose and Malcolm Brogdon have excellent floors, but they have weirdly delivered some awful outings in this sim format. I will still target (and even pair) them with regularity, but it may pay to go cheap at one PG slot in a couple NBA DFS sim lineups.
Jackson allows you to do that and he has a small game pool (23 games). Jackson scored in double figures in 13 of his 21 games with Detroit. If we can avoid his Clippers games, we should have a solid shot at getting a nice return on this investment.
For spending, they don't get more reliable than Russell Westbrook ($10.3k) up top.
Fred VanVleet, SG, Raptors ($7.2k)
James Harden is getting high praise these days and is the top spend at SG and Bradley Beal is a solid pivot off of him. Jimmy Butler isn't worth his price tag, so you'll want to get one of those guys and drop down in the other shooting guard slot.
A mid-range guy like FVV makes sense, as he has such a great floor. He had very few "bad" games with Toronto this past year and that's one reason why I have him staying in Canada in my 2020 NBA Free Agency predictions post.
Khris Middleton is in the same range and is completely viable, while punts like Jordan McRae and Duncan Robinson, albeit volatile, are worth a look.
Marcus Morris, SF, Clippers ($5.5k)
You are likely going to need either The Greek Freak or King James in most of your NBA DFS simulation lineups, assuming they don't both contribute floor games.
Pairing them together seems like overkill, though, so I'd go cheap in the other SF slot. That doesn't mean we should ignore mid-range values like PGF-13 or Tobias Harris, of course.
That said, Morris was a scoring machine while with the Knicks (19.6 points per game). If we can tap into his upside from his New York days (43 of 55 games), we have a good chance at nabbing elite value.
Bam Adebayo, PF, Heat ($8.2k)
There are some spots where I just eat the safe play and move along in these NBA DFS sim contests. This is one of them, as Anthony Davis and Kawhi Leonard offer insane upside, but Bam Bam is about as rock solid as they come.
You can say the same for Domantas Sabonis, but he's $600 more and they offer very similar ranges. Christian Wood is probably the preferred value play at the position and pairing him with Adebayo looks like a fine route to take.
Montrezl Harrell, C, Clippers ($6.6k)
If you've been playing these NBA DFS sim games, you were burned by the Joel Embiid injury game. I doubt we get that one again, but he's the only stud center on this slate and overall, he just hasn't been worth our trouble this season.
Embiid is fine, but I'd rather save $3k and spend my money elsewhere. Trez is up for the 2019-20 NBA 6th Man of the Year award and he's a scoring monster down low.
He's had some weak outings, which is understandable, but he's largely been very safe. You can expect 30-40 fantasy points.
Summary
The top spends are pretty obvious. I don't see a reason to pay up at center. For just a little more cash, you get way more upside via Giannis, LeBron and Harden.
Those are the top spends, while Giannis probably takes the cake even though LeBron James is going to win the 2019-20 NBA MVP.
You'll want to mix in some strong floor-game options, as well as a few values worth the risk. I see Reggie Jackson, Marcus Morris and Christian Wood as the top plays in that regard.
Good luck, whatever route you end up taking. If you want to try your hand at running, first brush over our NBA betting guide before taking the dive.
AUGUST
Casino of the Month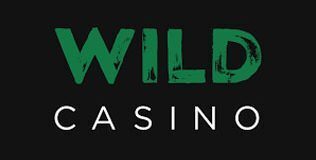 Welcome Bonus
250% up to $5,000
Read Review
Visit Site