NBA DFS Picks for 2/27 – Piecing Together Wednesday's Optimal Lineup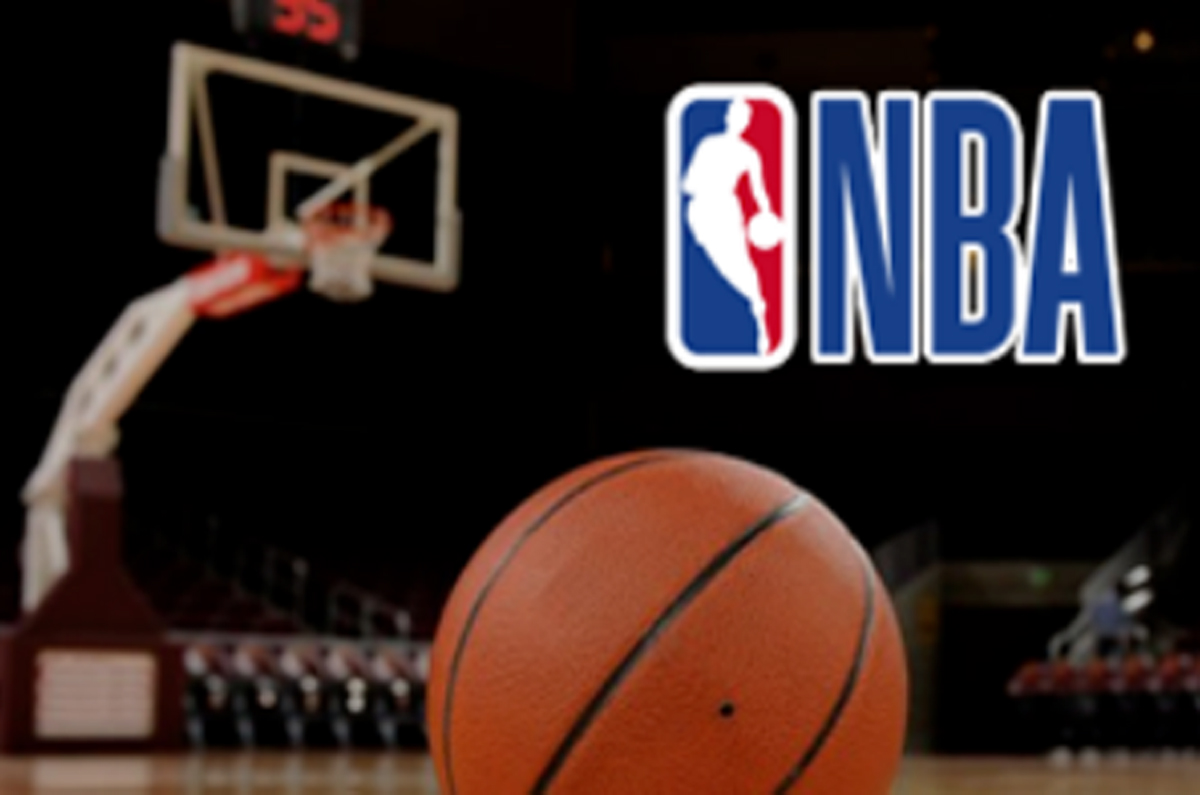 After a tame Tuesday night in the NBA, things pick up in a big way on Wednesday night.
A fat 11-game NBA schedule hits the hardwood, as the Los Angeles Lakers continue to make their panicked playoff push.
LeBron James and company are far from the only team still trying to figure things out, of course.
Nine of the 11 games feature two teams facing off that have playoff aspirations. How realistic they are may be open for debate, but with over 20 games still left on the schedule for most teams, it isn't over until it's over.
The drive for the playoffs has to have an impact.
Teams fighting for a division title, a specific seed or simply trying to get into the postseason will all come at you with 110%. The franchises with little to gain will limit their players, coast more frequently and be less appealing spots for bettors and DFS gamers alike.
Balancing that combination is very difficult at this stage of the NBA season, but it's what you have to do if you want to win money. To help you do that both in the NBA betting world and the daily fantasy basketball realm, let's dive into Wednesday's huge basketball slate.
All player pricing taken from DraftKings.com
Early NBA Betting Lines – 2/27
The first thing to look at no matter what you're doing – betting or building a lineup – is to note key player injuries and how Vegas prices each matchup.
Star players potentially sitting a game out can drastically alter lines, so be sure to stay on top of the latest news.
Our aim is to put this post out there immediately on Wednesday so you can start your NBA DFS and betting research, though. That means you can take information here, but be sure to pay attention to changes throughout the day.
With that, let's take a look at Wednesday's early NBA odds. The odds for the Bucks vs. Kings game were note available at the time of writing.
Rockets vs. Hornets (Total 227.5)
Charlotte Hornets (+4)
-105
Timberwolves vs. Hawks (Total 236)
Minnesota Timberwolves (-4)
-110
Wizards vs. Nets (Total 236.5)
Washington Wizards (+5)
-110
Warriors vs. Heat (Total 224)
Golden State Warriors (-9)
-115
Trail Blazers vs. Celtics (Total 227.5)
Portland Trail Blazers (+3)
-115
Bulls vs. Grizzlies (Total 214)
Memphis Grizzlies (-3)
-115
Pistons vs. Spurs (Total 220)
Detroit Pistons (+4.5)
-110
San Antonio Spurs (-4.5)
-110
Pacers vs. Mavericks (Total 215)
Dallas Mavericks (PK)
-110
Clippers vs. Jazz (Total 227)
Los Angeles Clippers (+9.5)
-110
Pelicans vs. Lakers (Total 239)
New Orleans Pelicans (+5.5)
-110
Los Angeles Lakers (-5.5)
-110
This is an incredibly competitive slate at first glance, as eight games are projected to have spreads of +5 or tighter. Keep that in mind as well as the games with high Totals.
For the best DFS environments, refer to the highlighted games above.
This early look at the NBA odds for Wednesday is your first stop. You can place early bets or you can track the odds to wait for the perfect price. For NBA DFS purposes, you can start with a rough idea of which games have tight spreads and high Totals.
Close games suggest the top players will play all four quarters and the higher the score projection, the more teams will be scoring and getting your players fantasy points. You'll also want to consider pace and matchups, but I'll dive more into that with my daily fantasy basketball picks.
Generally speaking, however, teams with this combination are the ideal spots for targeting NBA DFS picks.
Keep in mind this does not mean these games can't fail you. Nor does it mean that players from other games can't go nuts or that other games with bad Totals or thick spreads can't be tight and high-scoring.
Nobody has this down perfectly, but the more you research and plan things out, the better off you'll be in every facet of basketball betting and NBA DFS.
With that, it's onto my favorite studs for Wednesday's NBA action.
NBA DFS Picks – Top Studs to Target
The players I end up loving as my top studs don't have to be the guys you pay up for. Just take what I say here with a grain of salt, as NBA DFS picks can often be very subjective.
Pricing, matchups, game logs, narratives and of course the NBA point spreads and Totals can greatly influence how you build daily fantasy basketball lineups.
For me, these are the best high-priced plays to build around at each position on Wednesday, 2/27.
Luka Doncic, PG, Dallas Mavericks ($9.3k)
James Harden is the easy call here, but he's been slowing down and with Houston healthier, he may not be a lock for his crazy scoring performances.
Doncic has one of the toughest matchups on the board for point guards, but his game with the Indiana Pacers is a pick'em and will be playing at home. He struggled mightily against Indy the first time he saw them, but he's just so versatile and feels like an awesome pivot off the other top point guards.
Doncic is on fire right now, putting up 45+ fantasy points in six of his last seven contests. He'll need to get 50+ to meet value, but due to his ability to hit threes, grab rebounds and rack up dimes, he's a solid bet to do just that.
Bradley Beal, SG, Washington Wizards ($8.9k)
You could slot Harden in at either guard spot if he's your guy, but you can save almost $2k by dropping to Doncic at PG and at SG Beal is even cheaper.
Beal's date with the Nets looks pretty good on paper, as Brooklyn ranks 13th in pace and are just a middle of the pack team defensively. Beal has a huge role with John Wall down for the count, too, while he's been very productive lately (51+ fantasy points in five of his last six games).
The talent, role and matchup should be there to allow Beal to be a rock solid play at DraftKings. He's a much more compelling play than the now overpriced Harden, while he may be a bit more contrarian than the always attractive Stephen Curry ($9.1k).
Kevin Durant, SF, Golden State Warriors ($9.2k)
LeBron James ($11.1k) and Giannis Antetokounmpo ($11k) lead the way at small forward (and can alternatively be slotted in at PF) tonight, but I prefer the value associated with KD.
Giannis is banged up and either could sit out another game or end up being part of a housing of the Kings. Both he and King James do admittedly have awesome matchups and are fantastic plays, but Durant is every bit as talented and saves you about $2k.
I know the Dubs are stacked and that can curb the upside of some of their stars, but Durant put up 53 fantasy points in this very matchup earlier this year. KD just needs to be aggressive here and he could smash.
Golden State's -9 point spread could get people off of KD and their other options, but I'm not too concerned. The Warriors have been the second worst team on the year (25-34-1) against the spread.
Perhaps the Miami Heat aren't the worst underdog pick ATS if you plan on betting on NBA contests tonight. Either way, I love the idea of loading up on Durant at a discount price.
Lauri Markkanen, PF, Chicago Bulls ($8.6k)
I was all over Mini Dirk back when he was cheap, but I've gotten away from him with his price spiking so ridiculously. Part of me wants to stay away in a pace-down matchup with the Grizzlies in Memphis, but the Bulls have been looking good and Lauri (gulp) can't be stopped.
Markkanen is just crushing these days, as he's notched at least 41 fantasy points in nine of his last 10 games and 50+ in four of his last seven. The guy is ablaze right now and also happened to drop a healthy 43.8 fantasy points on the Grizz earlier this year.
With the Grizzlies in tank mode and having traded elite interior defender Marc Gasol to Toronto, playing Lauri doesn't feel so scary – even at this steep price tag.
The aforementioned Greek Freak and King James are also worth paying up for, but Markkanen has proven he can give them a run of their money. Despite that, he saves you over $2k as an elite pivot.
Karl-Anthony Towns, C, Minnesota Timberwolves
Karl-Anthony Towns is fresh off of an absurd 72-point fantasy outing and will again be popular tonight, as he faces a Hawks team he destroyed to the tune of – you guessed it – 71 fantasy points earlier this year.
KAT is in the zone right now, as he's put up at least 42 fantasy points in nine of his last 10 games. Atlanta looks like a dream matchup, too, as the Hawks top the league in pace and rank 28th in defensive efficiency.
Towns doesn't need a huge sell at this point, but that shouldn't keep you away from him in an amazing spot.
Keep two things in mind as you start piecing together your core plays; you can't afford every stud you like and pivoting off some of these guys isn't a bad idea.
Best Daily Fantasy Basketball Sleepers
While you probably want to at least consider which expensive studs you'll want to roster, there is often merit in sticking with one or fading them all and going balanced. On a huge 11-game daily fantasy basketball slate, however, that's typically not the direction I would go in.
Every single slate is different, but no matter what, you're not going to want to fade the best NBA DFS value picks just for the sake of doing so. Chalky or not, these NBA DFS sleepers (all under $6k) could be worth your time on Wednesday night.
Elfrid Payton, PG, New Orleans Pelicans ($5.2k)
Payton looks like one of the better cheap options out there, as he's back to a big 30+ minute role for a Pelicans team that runs at the league's 5th fastest pace.
Tonight Payton gets the Lakers, who are 4th in pace and have not been playing good defense at all lately. That trend could continue, while Payton already found success in this spot (38 fantasy points) earlier this season.
Tyus Jones, PG, Minnesota Timberwolves ($4.5k)
Jeff Teague is banged up and questionable to face the Atlanta Hawks on Wednesday. If he sits out, Jones will probably start and both he and Derrick Rose will be on the table as solid NBA DFS value picks.
Jones has looked great recently, topping 33+ fantasy points in each of his last two games. Assuming he's locked into a huge role, he's way too cheap in a plus spot against a Hawks defense that struggles to contain point guards.
Marcus Smart, SG, Boston Celtics ($4.3k)
Kyrie Irving is always at risk of sitting the second game of a back-to-back set, so with Boston playing on Tuesday he is an understandable sit candidate tonight.
If that happens, every Celtics spare you can think of sees their value enhanced. That includes a lot of names, but of everyone who would be appealing, Smart is the cheapest.
Smart chalk night doesn't always go as planned, but he's got a nice 30-minute role nightly regardless. If that role grows at home against the Blazers, he'll be a fine cheap option to lean on.
Wesley Matthews, SF, Dallas Mavericks ($4.5k)
I'm not insanely high on Matthews, but he starts and sees around 30 minutes per game for the Pacers.
His role isn't very reliable, but he can hit the outside shot and may play with a little extra gusto in Dallas against his former squad.
Reggie Bullock, SF, Los Angeles Lakers ($4.3k)
I also like Bullock, who is even cheaper and is in a way better NBA DFS game environment at home against the Pelicans. New Orleans plays fast and is terrible defensively, so this game could end up being very stackable on both sides.
Bullock is far from reliable, but he can space the floor and should continue to get run as a shooter on the outside for the Lake Show. While Bullock doesn't do much outside of stroking the long ball, the Pels give up the fifth most threes in the league.
If Bullock gets hot and churns out 30+ fantasy points, he could be a key piece to a GPP-winner.
Thomas Bryant, PF, Washington Wizards ($4.6k)
Bryant is another guy that carries major risk, but he's cheap and is coming off of a massive 55-point fantasy outing. That can't be expected again, although a date with a shaky Nets interior defense should provide optimism.
We have no clue if Bryant will get the same run he saw in his last game, but the matchup looks great on paper.
Brook Lopez, C, Milwaukee Bucks ($4.5k)
Lopez also looks appealing, as he's priced under $5k despite having an equally tasty matchup down low against the Sacramento Kings.
One thing the Kings actually do well is defend the perimeter, so it's possible the Bucks may rely on Brook's interior scoring a bit in this one. If so, Lopez could be pulled into the paint offensively, where his scoring and rebounding numbers could see some improvement.
Lopez, Bryant and some of these other options are risky, but all value plays usually are. You're just going to have to pick your spots and hope they pan out alongside your studs living up to their hefty price tags.
It should be said again that I'm getting this daily fantasy basketball advice post our early in the day, so be sure to adjust things if injuries and scratches open some extra value up.
For now, these NBA DFS sleepers are a solid starting point to hopefully help you pay up for some studs.
Wednesday's Optimal NBA DFS Lineup
Lastly, we come to my personal favorite daily fantasy basketball lineup for the night. This is a combination of pricing, my top studs and my favorite NBA DFS value picks.
Sometimes you'll need to use an option you're not totally enamored with or make a pivot off of one of your favorite plays. This can be in the name of being contrarian or simply come down to piecing together the best roster you can get your hands on.
One key thing I try to remind myself is the fact that I can't roster everyone on every single slate.
You definitely don't want to miss out on the night where LeBron James or James Harden go off for 90 fantasy points, but NBA DFS isn't about that one awesome play; it's about assembling the best possible daily fantasy basketball team.
Here's my optimal daily fantasy basketball lineup for DraftKings tournaments for Wednesday night.
Tyus Jones, PG, Minnesota Timberwolves ($4.5k)
Marcus Smart, SG, Boston Celtics ($4.3k)
Kevin Durant, SF, Golden State Warriors ($9.2k)
Kyle Kuzma, PF, Los Angeles Lakers ($6.2k)
Brook Lopez, C, Milwaukee Bucks ($4.5k)
Elfrid Payton, PG, New Orleans Pelicans ($5.2k)
Julius Randle, PF, New Orleans Pelicans ($7.8k)
Rudy Gobert, C, Utah Jazz ($8.2k)
I've already broken down Jones, Smart, KD, Lopez and Payton, so it's clear I like them all for different reasons. If Kyrie Irving plays, though, Smart is less of a priority and I'd consider shifting to Reggie Bullock.
I don't know if you can get away with fading that Lakers vs. Pelicans game completely, while loading it up with as many options that make sense could be a solid NBA DFS strategy.
Fading LeBron James is going to be tough, but the savings I can get by pivoting to Durant are too good to pass up. Doing that gets me Randle, who is going to get extra run against his former Lakers squad with Anthony Davis still being on a minutes cap.
Randle is a great play at his price point and his return home in a fast-paced environment with no defense could be huge.
Gobert isn't just a throw-in, but I will admit he's the final piece to my puzzle. Trae Young and Donovan Mitchell are just two big names around that same price range you can look at, but on an 11-game slate, I get the feeling Gobert will be extremely low-owned.
This dude is a walking double-double, as he's registered at least 10 points and 10 rebounds in seven straight games and eight of his last 10. He's also a shot-blocking maestro and put up 63 fantasy points in this same matchup earlier this year.
Gobert is a fun way to close things out, but this is one lineup out of thousands of combinations on a wild 11-game slate. This team could be great, but will it be good enough to take down a GPP?
That's up to you to figure out, or perhaps tweak with 1-2 pivots to make it perfect in your mind.
Want Harden, James or some of the studs I touched on? Make the necessary changes and add in some more value picks as needed.
NBA Fantasy Player Prop Betting
In addition to hopefully piecing together the right plays on NBA DFS sites, you actually can turn your fantasy skills into easy cash in the NBA betting world.
MyBookie.ag is one of the best sites online for betting on fantasy basketball player production and sometimes Bovada will also join the mix. When these NBA player props go live, bettors can wager on combined fantasy points players will score, as well as specific Totals each player will or won't overcome.
Love LeBron James tonight and think he gets a triple-double? Think Trae Young hits a snag and fails to top 20+ points? You can bet on NBA props like these at My Bookie and Bovada.
The sad thing is these NBA fantasy prop bets tend to show up later in the day, generally when lineups are more concrete and Vegas can get a grasp on how to price things.
Keep an eye out for those prop bets and use my NBA DFS advice above to steer you in the right direction.
Summary
Like I said before, you might see games differently, not want to pay up for certain studs or simply carry a different daily fantasy basketball strategy than I do into the night.
That's fine, but hopefully you can take something positive from my NBA breakdown. It is admittedly very early in everyone's process, as I started this post once Wednesday's NBA betting lines were released late on Tuesday night and started piecing things together.
You will absolutely want to look at how the day can change your perspective, but I love to create a lineup the night before (and not delete it) and compare it to the new team I have later in the day after I adjust to all of the breaking news.
To be honest, it's often not that different from the first run-through.
Adjusting to the news and identifying value that opens up can be crucial to your daily fantasy basketball success, but sometimes sticking to your gut calls is also the right call.
Neither stance is 100% accurate. Blend as best as you can and just be open-minded to altered lines, injuries and new values. Just don't forget where you started the day and the NBA DFS picks you truly love.
In the end, that's the most important thing for me. Am I punting a position because I really feel good about the player I'm using? Am I paying for a stud because I feel I have to, or because I think everyone will be on him.
Avoid DFS peer pressure or the fear of "missing out" due to a bold fade. Just put in the time to research each slate independently and trust the data and your instincts.
Whatever you do, I appreciate you stopping by. Good luck tonight in your NBA betting and NBA DFS endeavours!