Hide Bonus Offers
| | | | | |
| --- | --- | --- | --- | --- |
| #1 | Bovada Sports | 50% Up To $250 | Visit Site | Bovada Sports |
| #2 | BetUS | 125% Up To $2,500 | Visit Site | BetUS |
| #3 | MyBookie | 100% Up To $1,000 | Visit Site | MyBookie |
| #4 | Everygame | 100% Up To $500 | Visit Site | Everygame |
| #5 | BetOnline Sports | 60% Up To $1,000 | Visit Site | BetOnline Sports |
NBA Conference Title Game Odds and Previews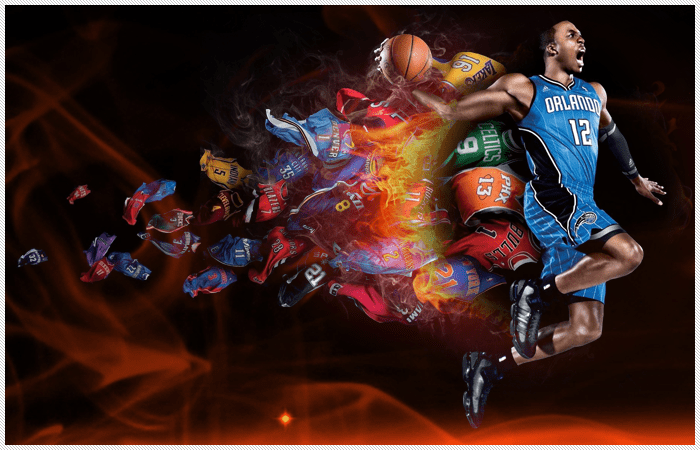 The action is already underway in the Eastern and Western Conference Finals. Through two game one's, the Oklahoma City Thunder and Cleveland Cavaliers hold 1-0 advantages, with the Golden State Warriors and Toronto Raptors left scrambling as they prepare for game two.
Game two of the Western Conference Finals gets going on Wednesday night, where Stephen Curry and co. will attempt to avoid an 0-2 hole in their own backyard. Toronto will have to head back out on the road to try to even up their series, and their chances may look especially daunting after a weak showing in a game one blowout loss.
Logic Prevails?
Of the two, it's obvious the Warriors have the better chance to emerge from their 1-0 hole. Toronto, ironically enough, has more experience in the climb, as both of their previous 2016 NBA playoff series started with them already giving up the first game.
Toronto's game one loss to Cleveland was to be expected, though. Golden State's wasn't.
The Cavs haven't even lost yet in these playoffs and tend to be pretty tough to beat at home. They weren't going to lose game one, and they probably won't lose game two at Quicken Loans Arena, either.
Golden State's home record was even better than Cleveland's and they hadn't lost at home yet in the playoffs. They also just got done posting an NBA regular season record 73 wins.
The good news for Golden State is they are far superior to the Raptors, they haven't lost back to back games at any point all season and it feels rather unlikely that they'd lose two straight home games to start such a huge series when they lost just twice at the Oracle Arena all year during the regular season.
Series Betting Odds
Even with these two series starting, you can still lay down a bet on who will prevail, via Bovada. The Western Conference Finals don't offer insane odds and as a whole provide a much tighter betting field, however this series is certainly up in the air more than the Raptors vs. Cavs series is ever expected to get.
Let's take a look at how we could bet on both series:
Western Conference Finals
Thunder to win (+170)
Warriors to win (-200)
Golden State is still the favorite, so even though they're the safer play, betting on them doesn't bring back much. A $100 bet on OKC would net $170, though. With them already up a game, they're not a terrible bet to jump on now.
Eastern Conference Finals
Raptors to win (+1600)
Cavs to win (-5000)
If you've been watching the playoffs are all, two things have become painfully evident: Toronto isn't easy to trust and Cleveland looks pretty unbeatable. If they do get beat, it's going to come in the NBA Finals by the hands of the Thunder or Warriors, the latter of which is the only team that can realistically beat them at this point. Toronto gives you insane betting odds ($100 bet brings back $1,600), but that's looking like a waste of money. Toronto didn't even show up in game one and if they win a game, they'll probably only manage 1-2 at home. Cleveland in a 4-0 sweep looks very possible.
Who is Our Champ?
What do we make of these teams going beyond the conference title series? Well, it's pretty much out in the open for us. Cleveland is for sure going to the Finals and even if the Dubs win game two, the Western Conference Finals feels like one headed for a nasty 7-game run. That could leave it up to chance, but if we're being realistic, Golden State is going to be awfully tough to bet against.
For betting purposes, however, OKC looks like the most fun bet to roll with. Let's take a look at the updated NBA Finals odds (to win):
Warriors (+115)
Cavs (+140)
Thunder (+400)
Raptors (+7500)
Vegas still likes a Golden State vs. Cleveland repeat matchup and as hard as it may be for the Warriors to get there, it's probably what we end up getting. So, based off of odds and logic, you'll want to bet on the Warriors or Cavs to win it all. If you're one for destiny, fate, drive, etc, Cleveland is in play. They've never won a title and LeBron James is the king, and all.
Of course, the Warriors went 73-9 and have a back-to-back league MVP. He and all of the Warriors feel disrespected at every turn (and they kind of are), and this entire season feels like a giant effort to validate last year's title.
There is also the case for the Thunder, who get you $400 on a $100 bet, or if you want to get extra saucy, could net you $4 grand on a $1k bet. That is still a moderate pay off for a team that is not a lock to move on, let alone win the Finals.
If you want to get really crazy you can go for the Raptors, where a $100 bet could bring you $7,500. They're just not a realistic play, though, so don't let those odds tempt you too much.

You Pick
Ultimately, we're looking at a repeat between the Dubs and Cavs and the odds tell you blankly that either could win. Golden State won in six games last year and that was with Kyrie Irving and Kevin Love both sidelined. I think the Cavs are better this year and could truly end up hoisting the trophy when it's all said and done. However, Golden State is still the best all-around team in the league and it's tough to bet against them during such a historic run. Getting past OKC alone will also make them more battle tested than Cleveland, so they should be ready for whatever the Cavs throw at them.