NBA Betting: 3 Upset Picks to Target on Monday, November 20th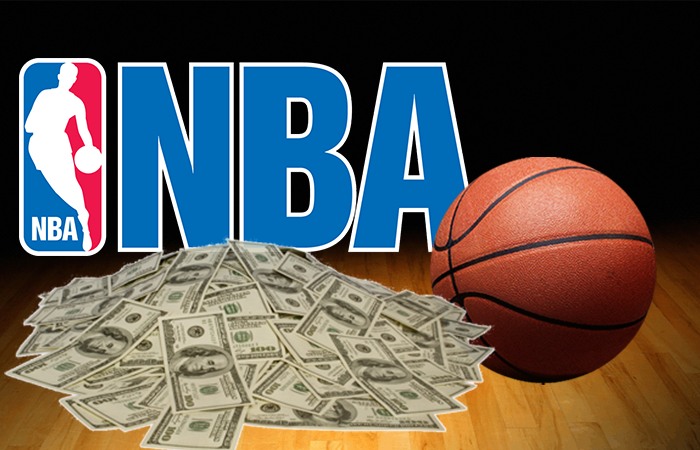 I got my hands on some elite value with my NBA underdog picks last week, as the Phoenix Suns (+240) scored a big win over the Los Angeles Lakers.
I was almost on two upsets, too, as the Los Angeles Clippers (+230) pushed the Cleveland Cavaliers into overtime. That game ended up working out in Cleveland's favor, but for the most part, I was dialed into my last batch of NBA upset picks.
The good news is I did score a win and if you followed along, you could have come away with a nice profit. There is even more betting value to attack on Monday, as NBA bettors get a huge 11-game slate to work with.
That leaves the door open to some elite value and I've got my eye on three potential upsets in particular:
Indiana Pacers over Orlando Magic
Point Spread
My first upset pick for Monday goes down in Orlando, where the sinking Magic host the Indiana Pacers. Indy has been a lot of fun this year, as they have the league's 5th best offense and they really push the pace.
That aligns with the Magic, who are a top-10 unit in terms of pace and are a better offensive basketball team than they were a year ago. From a matchup perspective, I don't see any defense to fear here and the similar styles could conjoin for a really fun game.
This line isn't that wide either, so with a fun and fast game, we should also get a tight one that goes down to the wire. For me, that's going to put the Pacers very much in play (+145 at 5Dimes) against an Orlando team that is losing steam after dropping four games in a row.
After a nice start, the Magic are now just 8-8 and could quickly plummet back to where they probably belong. Orlando isn't reliable on paper and they haven't been amazing (4-3) at home this year. The Pacers, meanwhile, have ripped off three straight wins and have a lot of fight in them.
Maybe the Magic snap out of their funk at home, but with these teams heading in opposite directions and all of the value resting with Indy, the Pacers look like a fine bet.
Washington Wizards over Milwaukee Bucks
Point Spread
Probably my favorite upset pick of this entire slate is the Wizards over the Bucks in Milwaukee. It's always difficult to peg road underdogs, but Washington gives us elite value at +175 at Everygame.
The Wiz have dropped two in a row and badly need to get back on track, but fortunately, they're running into a Bucks squad that has stumbled themselves. Milwaukee just suffered a bad loss in Dallas and are a middling 5-5 over their last 10 contests.
The Bucks do not look great right now and some of that has to do with the team still adjusting to new point guard, Eric Bledsoe. I'm not sure things will get any easier when John Wall comes to town, however.
Vegas likes the Bucks a bit too much here as the Wizards are still one of the most explosive offenses in all of basketball (8th in offensive efficiency) and have the talent to potentially be the best team in the entire Eastern Conference.
That's a reach as things stand, but the Wizards still offer awesome value in a matchup they've dominated. Washington owned the season series a year ago (3-1) and have won 10 of the last 13 meetings.
With neither team really standing out at the moment, I feel inclined to favor the more talented squad that has fared better in this series.
Dallas Mavericks over Boston Celtics
Point Spread
You're going to have to hear me out on this one. First off, if you don't want to take much risk tonight, you can cap things off by looking at the Timberwolves (+110), Pistons (+115) and/or the Grizzlies (+110). All three of these teams are in solid enough spots (two are playing at home) and offer a little value.
They also all come with some risk, so if I'm going against the grain, I'm throwing money down on the two aforementioned bets and then thinking big in Dallas.
The Boston Celtics have been amazing during a ridiculous 15-game winning streak, but this dream ride does have to end sometime. This isn't at all suggesting the Mavs are the better team or really any good at all.
Still, Boston is on the road and the Mavs really have nothing to lose. Dallas is still a veteran team that has nabbed two of this year's three wins on their home floor. If they can hang tight in this one at home, it's not crazy to think they could pull off a shocking upset.
Two things make me like the Mavs, who boast a fun +240 Money Line at Bovada. The big one is that they're at home and just recently dismantled the Milwaukee Bucks. Boston is better than Milwaukee, but the Bucks were perceived to be far better than Dallas and got trounced.
The other thing is the Celtics have to be wearing down from this insane tear. Eventually, they're going to have a bad night and eat a loss that perhaps they normally wouldn't. The longer this streak is going and the more they're on the road, the more likely it is the streak will get snapped.
Overall, you should get some value with these NBA upset picks tonight. Remember the play isn't to go all in on any of these picks but to just think outside the box. Underdogs pull off big wins in the NBA all the time and sometimes it's important to just pause and consider a few teams that offer elite upside.
Dallas is on the high-end of that, but I think all three of these games have potential to work out.
Regardless of which way you decide to bet, I wish you luck!
September
Casino of the Month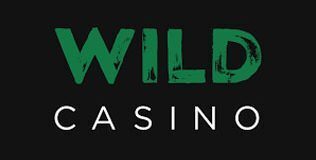 Welcome Bonus
250% up to $5,000