NBA Betting Advice and Tips for the 2021-22 Season

The 2021-22 NBA season is almost here. Opening night tips off on Tuesday, October 19th, so if you want to bet on The Association before the regular season starts, the clock is ticking.
If you haven't already, there are loads of ways to get in on the action this year, and I'll go over them – as well as tips for how to bet on the NBA – in this 2021-22 NBA betting guide.
Ideally, this NBA betting guide proves useful throughout the year. At the worst, it's a precursor to the start of the season, and can point you to some good bets, and help you make some decisions on your own.
At best, it's something you can bookmark and refer to over the course of the year when it comes to general NBA betting advice, as well as which sites are best for betting on the NBA.
Let's stop wasting time and dive into this year's NBA betting guide, complete with advice on where to bet, the top props, and more.
Where to Bet on the NBA in 2021-22
Rule number one when preparing to bet on the NBA is having a safe site to bet at.
There are countless sites for NBA betting, but we've sifted through the weeds and located the very best NBA betting sites for 2021-22.
The sites above are safe, reputable basketball betting websites that should offer the total package. What's that, you say? Ideally, some type of combination of the following.
Safe & Reliable
Easy to Use
Competitive Odds
Wager Versatility
Elite Bonuses & Promos
Top Shelf Customer Service
Best Payout Options
Quick & Easy Payments
Will every NBA sportsbook feature all these options at a high level? It's tough to make it happen, but the top 2021-22 NBA betting sites listed above come as close as anyone.
It's ultimately up to you as far as where to bet on the NBA this season, but hopefully I can nudge you in the right direction.
For more insight and information on how to bet on the NBA in 2021-22, continue with my NBA betting guide.
2021-22 NBA Futures and Prop Bets
If you're wondering how to bet on the NBA in 2021-22, let's first take a pit stop at the best NBA futures for the coming season.
Before the season tips off, these are the top options you're looking at, as they're season-long bets dealing with teams, player awards, and more.
You can search high and low for the best NBA futures this year, but I'll discuss the major ones below.
Who Will Win the 2022 NBA Finals?
Brooklyn Nets (+260)
Los Angeles Lakers (+350)
Milwaukee Bucks (+750)
Golden State Warriors (+1200)
Utah Jazz (+1400)
Phoenix Suns (+1600)
Denver Nuggets (+1800)
Los Angeles Clippers (+2000)
Philadelphia 76ers (+2000)
Dallas Mavericks (+2400)
I'm not here to tell you how to bet on the NBA Finals this year, and of course, I should mention that the actual odds listed above could be different five minutes after I post this.
Still, going into 2021-22, this is easily one of the top NBA futures bets to target. Brooklyn enters the new season as the betting favorites, but it's worth wondering if they should be.
Their spot atop the league is put into further question with the news that the team won't keep Kyrie Irving active if he refuses to get vaccinated.
Breaking: Nets GM Sean Marks announced that Kyrie Irving will not play or practice with the team until he is "eligible to be a full participant." pic.twitter.com/qMLRNfwk39

— SportsCenter (@SportsCenter) October 12, 2021
There are a litany of storylines to consider when betting on who will win the 2022 NBA Finals, as the Lakers paid for a new-look super team, Milwaukee hopes to repeat as champs, and the Warriors get Klay Thompson back.
For what it's worth, the Lake Show are now one of the oldest NBA teams ever, the Bucks are trying to be the first repeat winner since the Warriors, and Thompson's return from a two-year layoff is more mountain than mole hill.
Narratives and movement create betting interest, or reason to back/go against a team. You need to decide which storyline is good enough to deserve your investment at the best NBA betting sites, however.
You can also bet on which teams will win each NBA division, as well as the two conferences.
For some help in betting on the 2022 NBA Finals, take a look at Nick Sterling's preseason breakdown.
Betting on the 2021-22 NBA MVP
Luka Doncic (+450)
Giannis Antetokounmpo (+700)
Kevin Durant (+700)
Stephen Curry (+800)
Joel Embiid (+850)
LeBron James (+1200)
Damian Lillard (+1400)
James Harden (+1400)
Jayson Tatum (+1600)
Nikola Jokic (+1600)
These are the latest odds for who will win the 2021-22 NBA MVP, but just like the NBA Finals odds, they're pretty fluid.
I will say that Doncic's rise in the NBA makes him an interesting bet. Dallas still lacks a ton of help around him, too, so he'll continue to be tasked with most of the heavy lifting in their offense.
Can The Greek Freak win a third trophy? Probably not, but after his insane title-clinching game last year, I'm not about to rule it out.
KD and Harden are both very interesting at their current prices, especially given the Kyrie Irving news. The ageless Curry was absolutely on an MVP level last year, too, and the healthy return of Klay Thompson could open things up for him more than ever.
Nikola Jokic won last year but doesn't have good odds to win again. He shares the same odds as Tatum, who may be one of the best sleepers on the board.
There are a lot of ways to go with the league MVP, and this is a bet that can both be good to get in on early, and often can be beneficial to wait out. Injuries impacted the voting greatly last year, after all.
Tatum is just one of many sleepers to keep an eye on, too, and I should let this type of talk be a reminder that listing the top-10 NBA MVP contenders is just the tip of the iceberg.
Devin Booker could be argued as an NBA MVP candidate, among others, so this is a player's future to consider aiming high on.
This is easily the main NBA futures bet for players, but don't forget about Coach of the Year, 6th Man, Defensive Player of the Year, and Rookie of the Year.
As things stand, here are the favorites and their odds for those respective NBA futures.
NBA Coach of the Year: Steve Nash (+600)
NBA Defensive Player of the Year: Rudy Gobert (+325)
NBA Most Improved Player of the Year: Michael Porter Jr. (+800)
NBA Rookie of the Year: Cade Cunningham (+275)
NBA 6th Man of the Year: Jordan Clarkson (+700)
The Nets are favored to win it all, so Nash makes a lot of sense as the top Coach of the Year threat. With Golden State looking to return to their previous state, though, Steve Kerr is his top challenger at the moment.
Gobert looks like the top pick to win DPOY, while Cade Cunningham or Jalen Green (also +275) feel like the best bets for ROY.
Clarkson might be the biggest steal of all after winning 6th Man a year ago, while MPJ's steady rise makes him a strong favorite for Most Improved Player, as well.
NBA Prop Bets for 2021-22
On top of NBA futures, there are a litany of NBA prop bets you can bet on in 2021-22.
They usually refer to stats, but props can be a bit subjective. The point is they aren't regular future bets, and there can be a lot more wiggle room since they tend to be a lot more isolated.
For teams, this could be their win total or a more obscure wager, and for players it could deal with trade rumors, stat milestones, or records.
Here are the best 2021-22 NBA player props bets right now, but keep in mind there is a laundry list of options available to bet on these days.
If you want to bet on NBA teams this year, consider the win total bets below.
NBA Injuries & Situations to Monitor
There are loads of NBA futures and prop bets to bet on. You can soak up all of the advice possible and place your bets before the season, or you can bide your time.
An 82-game schedule gives you ample opportunity to do your research and assess the league, so you'll have a chance to pounce on your favorite wagers as the year goes on.
Whether you're betting before the season starts or waiting a month or two, you'll still want to consider injuries, player movement, and other variables.
Here are some big things to look at for 2021-22.
Coaching Changes
Draft, Trades, and Free Agency
Vaccine Requirements
Current and Future Injuries
Load Management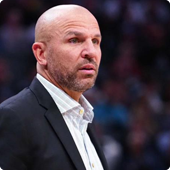 There were several changes in the league this offseason, with some head coaches getting fired, and new faces being given a chance to prove themselves.
Starting with the major NBA head coaching changes makes sense, as it can impact team morale, star treatment, strategy, and leadership.
Rick Carlisle returned to Indiana, Chauncey Billups took over in Portland, Jason Kidd got the Dallas gig, and Boston hired Ime Udoka.
A few other coaches got a new gig, but the ones noted above are likely the coaches that will impact how you bet on the NBA the most in 2021-22.
Udoka could turn Boston into a title threat, Kidd could push the Mavs out of the first round, Billups could somehow get more out of Damian Lillard, and Carlisle could elevate a regressing Pacers squad.
Do I think any of these coaches are attached to legit title contenders? No, but knowing the coaches and their philosophies is pretty key to potentially betting on their teams.
Elsewhere, you'll want to brush up on the major trades, draft picks, and free agency moves.
It's been some time since the big moves went down, but the league has some new super teams given some of the movement, and there are some exciting young prospects worth tuning into.
Another element of the player movement is projecting what will go down. I'm mostly talking of the Ben Simmons saga. He is a fluid element to a possible title contender, and at least as I write this, he's due to return to the Sixers.
Simmons is one trade chip that could have huge ramifications for both teams involved, should a trade go down. There are other big NBA trades that could happen in 2021-22, and gauging them before they even happen could go a long way in finding successful future bets.
Bigger than that – at least for the moment – are the vaccine mandates.
Irving is the biggest domino to fall so far, and it will be interesting to see if he caves. It will also be interesting to see what other players make this an issue, or which teams put their foot down during this ongoing global pandemic.
Player health is always going to be a major component to betting on the NBA, too. Here are some of the bigger NBA injuries worth monitoring going into 2021-22.
Klay Thompson, SG, Warriors (Achilles, Knee)
Jamal Murray, PG, Nuggets (Knee)
Zion Williamson, PF, Pelicans (Foot)
J. Warren, SF, Pacers (Foot)
Kawhi Leonard, SF, Clippers (Knee)
Victor Oladipo, SG, Heat (Quad)
Pascal Siakam, PF, Raptors (Shoulder)
Thompson, Murray, and Leonard's injuries are the biggest to track for bettors. Thompson is due back at some point after missing the past two seasons. If he can find his old form, he could make the Warriors title threats.
Murray's return may not make Denver some championship lock, but he certainly makes the Nuggets scarier.
Leonard probably needs to be back for the Clippers to be taken seriously as NBA Finals contenders, and he isn't ruled out for 2021-22 just yet.
Kawhi Leonard is reportedly ahead of schedule in his ACL rehab and could return at some point this season, per @Farbod_E. pic.twitter.com/Y3br7NZNAG

— ClutchPoints (@ClutchPointsApp) October 2, 2021
These are the key injuries to keep tabs on ahead of the season and early on, but bettors will have to adapt on the fly to any new ailments to NBA stars.
It's only fitting that I touched on Leonard's status, as load management will again be an ugly thorn in the side of NBA bettors.
Obviously, you want to predict who will win the title, but there are so many other ways to make money betting on the NBA. Working your way around NBA load management is a new problem for bettors, though, and it'll be as prevalent as ever this year.
Tips for 2021-22 NBA Betting
Now that you know the major NBA futures and props to target, as well as some outside issues that could impact how you bet, let's dive into some 2021-22 NBA betting advice.
That comes in the form of three NBA betting tips I think can help you this year.
Put Value at the Forefront
This really can be applied to NBA betting every single year, but I feel dating back to the NBA Bubble, this has been especially useful.
For me, it's all about locating obvious value, and hammering it as soon as possible. That's a tip for NBA betting on it's own, as the awesome prices you see now may never be seen again.
Some good examples? The defending champs have +750 odds to repeat, Jordan Clarkson is a solid bet to win 6th Man again and he's priced at +700, and Cade Cunningham is probably never seeing a better price for ROY (+275) than right now.
Bettors should be able to pinpoint value with NBA division betting and NBA playoff betting, as well as with some NBA player props.
But given the pandemic, injuries, and how the past two years unfolded, expecting the unexpected is a new reality to embrace in The Association.
That unpredictability makes for a more entertaining league, and it also makes a lot of bets much better than their odds might suggest.
Fade the Noise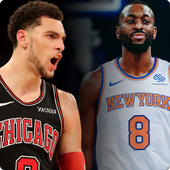 This is another NBA betting tip that can be used regardless of year, especially given the way things have gone the past two seasons.
In particular, I think bettors can ignore a lot of player movement, coaching changes, and storylines. All that helps bad teams get a bit better, or fringe playoff teams become locks.
But are we really expecting the Heat, Knicks, Celtics, or Bulls to go win a title? I doubt it.
All those teams should be better, and you can still bet on the teams and their players in specific spots. However, when targeting team win totals, playoff bets, or title contenders, I'd be very selective as to what major changes sway my bets.
Bet Long-Term
It's normally advantageous to place bets as early as possible. I'm not saying you shouldn't still do that. However, if you bet early, I think it makes sense to think about the long game.
The Nets are the clear NBA Finals favorites as I write this. This, despite not even reaching the Finals last year, and their star trio enduring a litany of injuries in recent memory.
Kyrie Irving literally isn't eligible to play to start the year.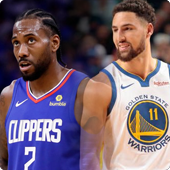 If he isn't there, if Harden or KD continue to struggle to stay healthy, and an improved Eastern Conference is as good as advertised, their odds suddenly feel a bit trappy.
Even if you like them now, will Irving buckle, get the shot, and play? Will Harden and KD stay healthy? Will any of this matter?
On the other side, you have to think about a possible return by Kawhi Leonard for the Clippers.
An aging LeBron James could continue to break down, while a healthy Klay Thompson could turn Golden State back into a team to be feared.
Focus on betting value and block out unnecessary noise, but don't fall in love with current NBA odds. Look ahead and try to project how things could look months from now, as realistically and accurately as possible.
Betting on the NBA in 2021-22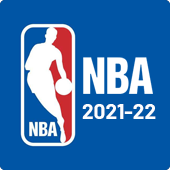 This is a very exciting NBA season. It's unprecedented, too. The Lakers are stacked (but old), the Nets are loaded (unless they're not), and the Bucks are beyond disrespected.
A slew of other teams went out of their way to get better, and I haven't touched much on rising phenoms like Luka Doncic, Trae Young, Jayson Tatum, or even Zion Williamson.
As much as the 2021-22 NBA season is probably about the Nets, Lakers, and maybe the Bucks, it could just as easily be about the next rising superstar taking over the league.
For me, betting on the NBA all comes back to value. The Bucks at +700 is a bit disturbing, and I'd be targeting a bunch of value bets when it comes to other futures and props, as well.
It all starts with finding some good NBA betting sites and simply keeping yourself up to date on all the offseason changes.
From there, think long-term, and try to marry current pricing and how you see the league maturing, as best as possible.
And for the here and now, you can always bet on player props and actual games. For that and more, bookmark our NBA betting picks page.
AUGUST
Casino of the Month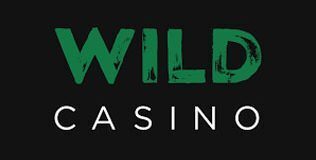 Welcome Bonus
250% up to $5,000
Read Review
Visit Site