NBA Betting: 3 Upsets Pick to Target on Wednesday, 11/1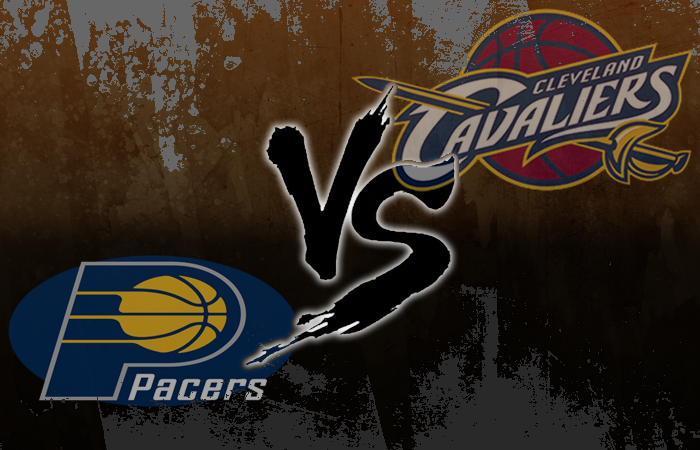 Our daily NBA upset picks took a short break on Tuesday night, as we had just four NBA games to work with. The options open up in a big way on Wednesday, though, as NBA bettors are graced with a glorious 12-game slate.
That gives us plenty of outs, as with so many games on the docket, tonight's schedule is understandably loaded with betting value. While there are a lot of paths to consider, three stand out above the rest.
If you're looking for a way to win some extra money, considering biting down on these three NBA underdog picks:
Portland Trail Blazers (+140) Over Utah Jazz (-160)
We get to start Wednesday's NBA betting slate off light with a fairly tight showdown between the Blazers and Jazz in Utah.
Top NBA betting sites like Bovada hand the Jazz the mild edge here (-3.5) in a game with a low 192 Total. With both teams exhibiting good to elite defense to start the year, Vegas likes a low-scoring defensive battle to go down to the wire.
We certainly don't disagree with that, as the Jazz have stuck to their calling card as being one of the most intimidating defenses in the league (5th in efficiency) and Portland has surprised by sticking inside the top 10 in that department.
It's fair to wonder just how long Portland can last as a legit defensive powerhouse, but the presence of big man Jusuf Nurkic and perimeter defenders like Al-Farouq Aminu and Maurice Harkless certainly give them a shot.
Utah is the better defensive team and will be operating at home (4-0 there this year), but these are division rivals that know each other quite well. The Blazers play their best ball at the Moda Center, but they've hung tight with the Jazz in recent years.
Portland split the season series with Utah last year (2-2) and stole the series (3-1) the year before.
Overall, this has been a series the Blazers have excelled in and with their ability to defend while pushing the pace,
they look like a great underdog pick at +140 tonight.
Milwaukee Bucks (+140) Over Charlotte Hornets (-160)
The same can be said for the Bucks, who were underwhelming last night in a home loss to the Oklahoma City Thunder.
Milwaukee still feels like a tough out every time they take the floor, however, as they've done a great job dictating the tempo of games during a respectable 4-3 start.
The Bucks got housed by OKC on their home floor last night, but it's going to be tough to imagine Giannis Antetokounmpo not wrecking for two consecutive outings.
Milwaukee does have to take it to the road against a Charlotte team that is good on their home floor (3-1 this year), but the pace and style of this game could easily play into the Bucks' hands.
Greg Monroe remains sidelined with a calf injury, which could really hurt Milwaukee's rebounding and scoring inside.
That allows for Dwight Howard to dominate the glass (22 rebounds in the first meeting this year), but on paper that's the only clear matchup the Hornets have to their advantage.
Kemba Walker has a difficult matchup against Milwaukee's length and we saw that play out earlier this year when he missed 9 shots in a 103-94 loss at the BMO Harris Bradley Center.
Milwaukee already took the Hornets down once this year and had their number (2-1) across three meetings a season ago.
Considering these two teams play similar styles and Milwaukee has the more formidable star, they feel like fun value picks on this slate.
Indiana Pacers (+425) Over Cleveland Cavaliers (-650)
Last, but certainly not least, is an interesting matchup at the Quicken Loans Arena between the Pacers and Cavs. Cleveland is reeling after dropping three in a row and it will be very interesting to see how hungry they are to snap that skid and get a big home win.
The Cavs have not looked good beyond LeBron James and Kevin Love and while their offense has been mostly fine, their defense has been abysmal. That's led them to their current skid, while their losses on the year have come against the Knicks, Nets, Magic and Pelicans.
Cleveland head coach Tyronn Lue bashed his team for a lack of effort and energy and if that continues, the Cavs will again be at risk of losing.
Indiana is not a world beater, but they trounced the Kings last night and shouldn't be too tired going into tonight's showdown in Cleveland.
The Pacers should get up for this contest, as many have shrugged off their 4-3 start and Vegas clearly isn't giving them the time of day here at +425 at Bovada.
Cleveland absolutely should win here, but the Pacers push the pace (9th in the NBA) and with Victor Oladipo leading the way, actually have a pretty potent offense.
They'll again be without star center Myles Turner thanks to a concussion, but this is a dangerous opponent for a Cavs team that still has to figure themselves out.
The idea here is we can capitalize on Cleveland's funk to start the year and Indiana giving them all they can handle. At +425, worse risks have been taken.
Overall, these three NBA upset picks stand out on the board. There are absolutely other spots to consider, but we want logic, stability and upside with our bets. Hopefully one of these three picks hit tonight and it wins you some money.
Regardless of how you plan on
betting on Wednesday's slate, we wish you luck!