Hide Bonus Offers
| | | | | |
| --- | --- | --- | --- | --- |
| #1 | Bovada Sports | 50% Up To $250 | Visit Site | Bovada Sports |
| #2 | BetUS | 125% Up To $2,500 | Visit Site | BetUS |
| #3 | MyBookie | 100% Up To $1,000 | Visit Site | MyBookie |
| #4 | Everygame | 100% Up To $500 | Visit Site | Everygame |
| #5 | BetOnline Sports | 60% Up To $1,000 | Visit Site | BetOnline Sports |
NBA Betting: 3 Upset Picks to Target on Friday, November 10th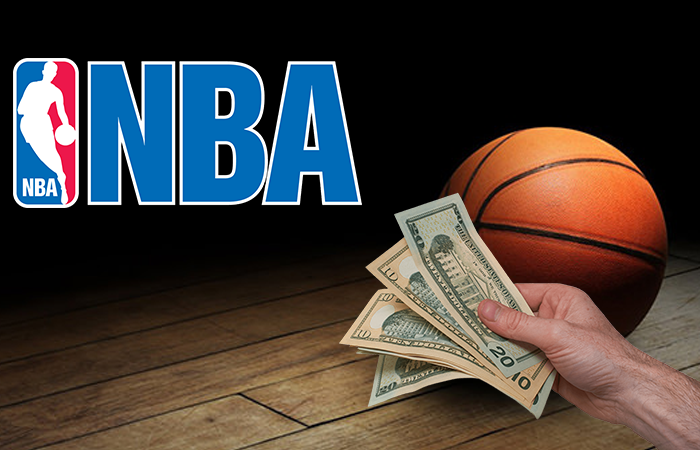 After a string of small NBA betting slates, Friday finally gives you a bigger schedule to work with as far as targeting upset picks. That doesn't necessarily mean you couldn't target some elite value earlier in the week, but with a nice 7-game schedule, there is more upside to be had tonight.
In my last stop on my NBA upset picks column, I nailed the Knicks over the Hornets. Anyone that latched on with that bet got some mild value at +110 with New York. Given the torrid pace Kristaps Porzingis has been on, it shouldn't have been too shocking.
That was an example of a fairly low-end upset pick, but those are still the types of value picks we always want to be ready to target. Let's dive into Friday's NBA slate and see if there might be a little more value worth chasing:
Chicago Bulls (+130) Over Indiana Pacers (-150)
You can start making your upset picks in Chicago tonight, where a young Bulls team takes on the Indiana Pacers. The Bulls are fun +130 home underdogs over at Bovada, even though they're taking on a Pacers team sliding in with a four-game losing streak.
Chicago isn't easy to trust, but this game is at the United Center and anytime you can get a home underdog with logic backing it, you need to consider it. This might be one such spot to target the Bulls, who got a little healthier with big man Bobby Portis returning in their last game.
Portis looked great as he chipped in 21 points and 13 rebounds, while Chicago has also been getting aggressive play out of point guard Kris Dunn.
Backing the Bulls isn't really about believing in them, though. Chicago is just 2-9 and has the least efficient offense in all of basketball. However, they have a terrific matchup and actually rank near the middle of the league in terms of defensive efficiency.
All you're hoping for here is that the Bulls compete like they have for much of the season and things break their way at the end of a close game at home.
Vegas likes this game to remain tight, too. The Pacers are mild favorites with a tiny 3-point spread and they also flat out can't defend. Indy has blown several leads already this year and their 23rd ranked defense is to blame for it.
Indiana does have the offensive tools to carve up the Bulls and snap their skid, or their awful defense could play a huge hand in extending this nasty drought. Nobody is going to feel amazing about the Bulls, but they're in a pretty nice spot as +130 home dogs.
Phoenix Suns (+145) Over Orlando Magic (-165)
An even better upset pick could come in Phoenix, where the Suns battle the visiting Orlando Magic. Phoenix was getting blasted early in the year, but ever since a nasty 0-3 start, they've at least been somewhat competitive while going 4-5.
They've hung in a lot of games, but they still have the league's 3rd worst offense in terms of shooting from the floor and they also can't defend. That's combined for some tough outings during a brutal four-game losing streak.
The good news is the Suns do have a lot of offensive talent to work with and they'll be interesting +145 underdogs on their home floor. If there is a good spot to ride with Phoenix, it's when they're at home. Two of their four wins this year came in Phoenix and 15 of their 24 wins a year ago came at home, as well.
Like the first game I touched on, this is less about the Suns and more about the team they're facing.
The Orlando Magic are off to a nice 7-4 start, but I'm not sure I completely buy it just yet. That, and this team is traditionally terrible on the road.
Orlando won just 13 games away from the Amway Center last season and are just 3-2 on the road so far this year. That's a small sample size and it's possible the Magic have turned a corner with their development, but it's also arguable the true version of this team isn't known yet.
Starting point guard Elfrid Payton has only managed to suit up for two full games this year. Without him, the Magic saw the likes of D.J. Augustin, Aaron Gordon and Jonathan Simmons running the offense. Is it possible that Orlando could regress now that their original lineup is back in place?
Orlando did win in Payton's first game back from injury, but I still don't trust them or their ability to win consistently on the road. Phoenix, meanwhile, has to see this as a solid opportunity to get one of the few wins they're able to chase this year.
Los Angeles Clippers (+190) Over Oklahoma City Thunder (-230)
The top game I want to target for value on this slate is without a doubt the Clippers vs. Thunder in Oklahoma City. There is more upside with the Nets (+310) or Hawks (+300), but I'm not buying the logic behind those upset wins.
Instead, we can drool over the value we get with a 5-5 Clippers squad that badly needs a win. Blake Griffin is going to need to do a lot of the heavy lifting on offense in this one, but he could get bailed out with OKC center Steven Adams (calf) possibly sitting this one out.
The Thunder have been a tough defensive assignment all year, but without that extra size and muscle in the paint, that could be a weakness to exploit suddenly.
The kicker is OKC's overall recent form. Vegas loves them as -230 favorites at home, but they've been liking them throughout their nasty four-game skid. The Thunder are not playing well and more specifically they're simply not finishing games.
In theory, this is a good spot to jump on OKC to snap a losing streak, as the Clippers are even more banged up with injuries. However, at +190, you could consider putting money down on the Thunder's struggles continuing while L.A. snaps a skid of their own.