Natus Vincere vs. OG Odds, Prediction, and Pick for April 6th – ESL Pro League Season 11, Europe

Phase 2 of this year's ESL Pro League is already upon us. Monday sees three interesting ties between the six teams who are still in the tournament.
One of those pins high-flying Ukrainians Natus Vincere against OG. These teams will be meeting for the first time since their clash in February at the ICE Challenge event. OG were heavily beaten then and will need a far better performance here if they are to challenge NaVi.
This Natus Vincere vs. OG betting preview brings you the main betting markets for the tie. I then provide an analysis of both teams and share my betting prediction and pick based on form and stats.
Natus Vincere vs. OG Odds
Let's see what the CS:GO betting sites have in store for us. The odds below are courtesy of SportsBetting.
Match Winner
Map Advantage
Natus Vincere (-1.5)
-101
Natus Vincere (+1.5)
-769
Total Maps Played
There are no surprises here. NaVi is the top-ranked CS:GO team right now and has been in great form as of late. OG has their work cut out and may be looking at a heavy defeat here. But can they spring a surprise?
Let's look at how both teams have been faring lately and move on to my prediction and betting pick.
Natus Vincere Analysis
The Ukrainians were always going to be among the top favorites to win the ESL Pro League but didn't exactly get off to a good start.
They lost their two opening matchups which included a hammering at the hands of German team BIG. However, the organization has since kicked into a higher gear and has notched up four consecutive wins.
NaVi concluded Phase 1 with an impressive 2:0 victory against Fnatic and started Phase 2 by prevailing over Astralis.
The win against the Danes will give the team even more confidence as they post the biggest threat to Natus Vincere's title aspirations.
De facto leader s1mple has arguably been the top player in the tournament so far, but he has also received ample support from captain flamie and electronic.
Overall, the Ukrainians are in a great place right now and are unsurprisingly the heavy favorite here.
OG Analysis
The European organization has done well to reach this stage of the tournament. Their 3-2 record and kill/death ratio of +26 knocked out G2 Esports as they clinched a respectable 3rd place in a tough group.
Afterward, the team had one of their best performances in a while to win 2:1 against Team Vitality in the decider match and book their place in Phase 2.
However, the difficult part is only just starting. OG got a taste of what it's like to contest the latter rounds of the ESL Pro League as they fell to mousesports yesterday.
They did put a fight but were unable to close out any of the first two rounds and eventually lost on both Nuke and Train.
The team is the definite underdog among the remaining six teams and will look to captain flamie and their best player so far mantuu to provide some inspiration in the upcoming matches.
Natus Vincere vs. OG Pick and Prediction
NaVi has the edge in every department you can think of. I expect it will one of those games in which the underdog will simply not be able to cope with the intensity of their opponents.
The Ukrainians will be pumped up after beating Astralis and their last meeting with OG ended in a blowout 16-8, 16-6 win.
I believe we will see a similar scenario here but the odds for NaVi are simply too short for my taste.
That's why I'm going all-in on the favorites and will back them to get another 2:0 win. The Map Advantage market presents the best odds for this prediction so that would be my pick here.
Pick
Natus Vincere (-1.5)
There are plenty of other esports matchups you can bet on today. Don't hesitate to check out the full range of our betting previews for Monday, April 6th.
August
Casino of the Month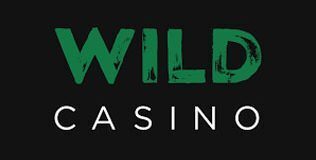 Welcome Bonus
250% up to $5,000