NASCAR Daily Fantasy Picks for the 2021 Goodyear 400

After a successful weekend, another race arrives with the 2021 Goodyear 400 coming at us on Sunday.
I'm here for the NASCAR DFS side of things, but if you want to bet on the race, you can catch the latest odds and predictions at our NASCAR betting picks section.
Last week's NASCAR DFS picks were sublime. I hit on the winner of the race (Kyle Busch), while Kyle Larson and Denny Hamlin were both worth paying up for.
The real key was my stellar value plays, with Ross Chastain, Daniel Suarez, and Chris Buescher all coming through with 39+ fantasy points.
If you went with my squad, you probably took home some cash. That's the second huge showing we've had on the year with my daily fantasy NASCAR picks, and the goal is to keep the good times coming this weekend.
The engines rev back up for the 2021 Goodyear 400, so let's dive into my three core plays, and see what my favorite lineup looks like for Sunday.
William Byron ($8.8k)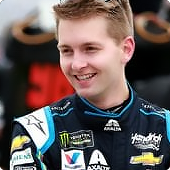 The price is too nice when it comes to William Byron. I can be scared off by drivers starting up front (he's 4th this weekend), but he comes in at a discount, and the guy has been ablaze.
Byron has been as competitive as anyone in 2021. He has a win under his belt, he's snagged 10 finishes inside the top-10, and he was second at the GEICO 500 two weeks ago.
The form is amazing, the price is great, and Byron also fared pretty well (12th and 5th) in two of his three runs at Darlington a year ago.
The 12th place finish came at this very event, too.
Aric Almirola ($8k)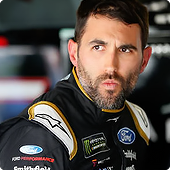 I'm sure I'll include some cheaper drivers in my top Goodyear 400 DFS lineup at the end of this post, but I love the value with Almirola this weekend.
He's coming in at a really nice price for a guy who finished 7th at this event last year. He had two other strong runs at Darlington (12th and 9th), as well.
Beyond that, Almirola is pretty appealing as he works out of the 27th slot on Sunday. He has some ground to make up, but I'm not rostering him because I think he wins.
Sure, Almirola has that kind of upside, but I just expect him to out-drive the guys he's going to be rubbing elbows with. Just look at how he's done this year in the spots where he's sat 20th or further back.
| | | |
| --- | --- | --- |
| Race | Start | Finish |
| Toyota Owners 400 | 22 | 6 |
| Blue-Emu MPR 500 | 31 | 20 |
| Food City Dirt Race | 23 | 36 |
| Instacart 500 | 32 | 11 |
| Pennzoil 400 | 28 | 38 |
| O'Reilly Auto Parts 253 | 26 | 17 |
Context is key here, as Almirola has run into some bad luck this year.
A crash derailed him at the Food City Dirt Race, while a cut tire ended his day prematurely at the Pennzoil 400.
Provided the motorsport gods don't have it in for Almirola, I love the price and starting position, as well as track and event history.
Kyle Larson ($11.4k)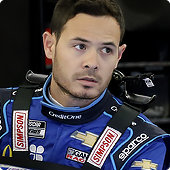 Larson has cooled off in recent weeks, but this is still one of the most talented drivers on the circuit, and he's a very real threat to win this weekend's race.
He's literally the betting favorite, too, with the most reputable NASCAR betting sites listing him as a +375 favorite.
Maybe that plays into his steep price tag, as he comes into the 2021 Goodyear 400 as the priciest option in the driver pool.
I think he's worth it, as he's already locked up one win in 2021, and he's been highly competitive (seven top-10 runs) in most of his other races.
The recent form and price tag could work to lower his ownership, and if so, I am 100% down for rostering a contrarian Larson.
Even if he ends up being chalky, it's chalk I wouldn't mind eating, as Larson has a nice starting position (14th), and he finished second the last time he visited Darlington.
He's honestly thrived at this track, as he also owns finishes of 3rd, 14th, 3rd, and 10th over the years.
Top NASCAR DFS Lineup for the Goodyear 400
William Byron ($8.8k)
Aric Almirola ($8k)
Kyle Larson ($11.4k)
Ryan Preece ($5.9k)
Ross Chastain ($6.3k)
Kevin Harvick ($9.6k)
I love Byron, Almirola, and Larson as my core NASCAR DFS picks for the Goodyear 400. You can certainly pivot off of any of those guys, or you can go with them, and just use different drivers to round out the lineup.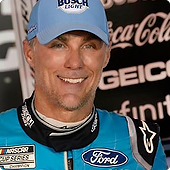 The next three guys in for me this week are Preece, Chastain, and Harvick.
Preece is just a great punt. He's dirt cheap, he has a lot of wiggle room out of the 29th spot, and he worked out for me two weeks ago at the GEICO 500. He has three top-10 runs on the year, and Darlington (20th and 17th) was a solid spot for him in 2020.
Chastain is a little safer than Preece, yet he's still a salary saver. He also worked out swimmingly for me last week, and he has now finished inside the top-17 in each of his last four events.
This is a very competitive driver that isn't a threat to win or a great bet to get inside the top-10, but he will hover right around that front area. He's a little risky out of the 18th spot, but I like how he's been driving, and his price remains pretty good.
Lastly, there's Harvick, who won this event in 2019 and was still very good here (3rd and 1st) in 2020.
He's been rock solid so far this year, too, and he may be building positive momentum after finishing 4th at the GEICO 500 and 2nd last week.
Harvick is risky coming out of the 2nd slot, but he knows this track, has won here before, and has performed very well even when he's not winning. He also has the third-best odds to win this thing, so I don't mind rolling the dice here a bit.
Betting Tips for the 2021 Goodyear 400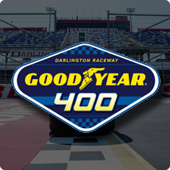 If you want some correlation between my NASCAR DFS picks and betting on the 2021 Goodyear 400, let's just say I think one of Kyle Larson or Kevin Harvick wins this thing.
Daily fantasy NASCAR is a different beast, of course, as you're largely looking for drivers who simply can get close to the top-10, or won't completely burn you.
I won't really vouch for any of my NASCAR DFS value plays to be great bets to win in the betting realm, but I do like Larson and Harvick as solid options.
Byron also stands out as a viable threat, and if you're really interested in value, maybe Almirola is worth a look.
However you bet or build your NASCAR DFS lineups, I hope I've helped in some manner. Good luck, and enjoy the race!