NA LCS vs. EU LCS: Who Will Do Better at Worlds?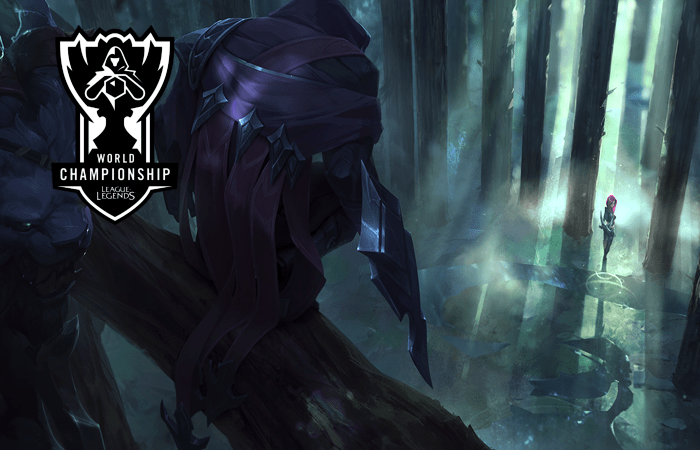 With Worlds at our doorsteps, it's hard not to ignore the hype surrounding it. Aside from China and Korea, two of the most prominent teams competing there will be the North American teams and the European teams.
Both have very strong players across the board but it has long been disputed: which is the better region? Sure, the NA LCS might have players like Bjergsen, Doublelift, Sneaky and even former EU LCS hot-shot Froggen but in the same sense, the EU LCS have players like Febiven, Rekkles, Perkz and Mithy.
With such stacked rosters on both sides of the scale, fans have been disputing for years which team can perform better as a whole. But before we can look forward, we must look back in retrospect. What are we waiting for? Let's get started!
Season 3 2013 World Championship
You might be asking, "Why are we starting on Season Three? Shouldn't we be starting at Season One when Fnatic won Worlds?" Back then, the competition wasn't as fierce. It was mainly a small audience of mainly one to three thousand fans watching either from their laptops or phones. Those who went to the tournament either were extremely dedicated or happened to be in the region and decided to check it out.
Now, in Season 3, the true tests began to emerge.
With Chinese powerhouse, Royal Club showing up and Korean Powerhouses, South Korea Telecom and Najin Black Sword (Now Disbanded), North American and European teams found it much harder to compete at such a high level.
However, though the competition was higher, Europe's Fnatic managed to make a grand entrance in the Season Three World Championship. They placed fourth overall out of fourteen teams. Meanwhile, Cloud Nine only managed to grab eighth.
At the time, Fnatic's roster consisted of former jungle legend Cyanide and veteran xPeke. It also included players like Yellowstar and Soaz on the team, making it one of the best teams in EU LCS history. Their strong synergy and skill level led them to even beat some of the top Korean teams on the ladder.
Meanwhile, for North American teams like Team Solo Mid and Cloud Nine, the same could not be spoken to them. The team had struggled with weak links like Dyrus (who is now retired) and Wildturtle. Both of them had consistently come up short on the groups stage.
As for Cloud Nine, even though they had a very strong team with talented players like Sneaky and Hai, they still had problems beating Korean powerhouses Najin Black Sword and Royal Club. At the time, both Najin Black Sword and Royal Clubheld the strongest players in their regions.
Season Four 2014 World Championship
The following season was filled with a whole different outcome. The usual teams from North America, Team Solo Mid and Cloud Nine, qualified for Worlds. However, in Europe, new major league player SK Gaming (now disbanded) and Fnatic qualified in their region. Even though the new face, SK Gaming, had qualified for Worlds, it seemed as if 2014 was going to be a repeat of last year.
As soon as the groups stage started, it was quite evident that North America had the stronger teams this season.
With FNC struggling and having troubles against former team Samsung Blue and OMG, they finished last, despite only one roster change from last year, bringing in prodigy AD Carry Rekkles.
Ultimately, both North American teams Team Solo Mid and Cloud9 qualified for the Quarterfinals. However, they were accompanied by all three Korean teams as well as all three of the Chinese teams and unfortunately for Cloud Nine and Team Solo Mid, they happened to be facing the top tier teams of Korea in their time, Samsung Blue and Samsung White.
Both were dominant forces in the LCK and had even bested South Korea Telecom who had seemed immortal before their downfall. Both Samsung White and Samsung Blue were the dream teams of their time. With Samsung White consisting of power mid-laner Pawn and superpower duo Imp and Mata in the bot lane, they had predominant forces from the very beginning of the game.
Meanwhile, with Samsung Blue holding large names like Dade, Deft and Spirit. All three competed at the top-level with Dade playing deadly on his signature champion Talon. Both teams seemed unstoppable but even with their level of notoriety, TSM and Cloud9 still put up a fight.
With TSM's new mid-laner Bjergsen, the amount of competition in TSM began to rise. Though some players still struggled at times like Wildturtle and Santorin, Bjergsen and Dyrus managed to hold them together. The team may have lost to Samsung White (The 2014 Worlds Champions) in a 1-3 loss but overall, they came out hosting one of the best Worlds runs for America.
Season 5 World Championship
After their infamous run in 2014, Samsung White and Samsung Blue disbanded. Players like Deft and Pawn moved to EDG. However, Samsung created a new team called Samsung Galaxy which was a culmination of the two teams combined together, bringing in new talents like SSG Crown.
The disbanding of two of the strongest teams in Korea meant two things. It meant that South Korea Telecom took back its spot as the strongest team in LCK and that there would be a new Worlds Champion this year.

The Reign of Europe
This year, Europe showed everything they had and why they deserved to be at the top. With the creation of a new team called Origen, Europe was at its peak during the 2015 season. Origen was led by former Fnatic captain xPeke and consisted of players like Amazing (who also played on team Solo Mid at one point), Soaz (Now on Fnatic) and power bot lane duo Zven and Mithy (Now on Origen).
Meanwhile, Fnatic held some of the best players on their roster at that time. With Rekkles and Yellowstar in the bot lane, they were as strong as the former Samsung White duo Deft and Mata in their glory days. In the top lane, they held the hotshot prodigy Huni who could single-handedly carry games by himself accompanied by his close friend Reignover whose synergy helped snowball the games faster than their opponents could react.
However, the star player of Fnatic wasn't Huni or Reignover. In fact, at the time, their star player was Febiven. Many considered him the only mid-laner who could go toe-to-toe with Faker. When Fnatic played South Korea Telecom in the 2015 Mid-Season Invitational, it was Febiven who showed his dominance in the mid lane, not Faker. However, in the fifth and deciding game of the semifinal match, Bang's extraordinary team-fighting ability was what helped them win the match, not Faker's prowess.
At the end of Worlds, Fnatic ultimately placed third with their European rivals Origen grabbing fourth out of sixteen teams in the tournament, beating teams like ahq eSports Club, Flash Wolves, KT Rolster and Edward Gaming.
The same could not be said for the North American teams. Possibly the grimmest year out of all, not a single North American team made it to the Quarterfinals with Counter Logic Gaming placing only a feeble ninth place.
Team Solo Mid had the worst run out of its entire career, placing 15th overall, even losing to names like Brazillian team Pain Gaming. Though Bjergsen remained solid throughout the entire tournament, fellow teammates like Wildturtle, Dyrus and Santorin consistently struggled, putting their team behind.
The troubles didn't stop there. After the tournament, Dyrus, who had been with the team since 2012 announced his retirement. Santorin left to pursue a different team while Wildturtle's contract expired, letting him join an upstarting team called Immortals which also had managed to recruit Huni and Reignover. The support, Lustboy, had retired as well due to shoulder injuries, leaving only Bjergsen on Team Solo Mid.
There is no doubt that in 2015, Europe dominated the stage, beating down on the region of North America.
However, with Huni and Reignover moving to the American stage and Mithy and Zven leaving Origen to join an upstart team called G2, it seemed as if everything had evened out yet again for 2016.
Season 6 World Championship
Season 6 was a fresh start for every team, no matter where they were. Though teams like Fnatic and Origen had dominated the European stage and even showed their presence at Worlds, they had gone through many roster changes and began to struggle.
Significant players from the EU LCS like Huni and Reignover transferred to North America to play in new upstarting teams while duo bot lane Mithy and Zven from Origen rotated over to a new European powerhouse called G2 Esports.
Because of these events, the stage had been set fresh. Origen had now fallen and Fnatic began to struggle despite Febiven's best interests. New faces like H2k, Origen and Splyce began to emerge from their fallen ashes.
Meanwhile, in North America, it seemed as if a new powerhouse was being born in their region as well. Immortals, a team consisting of Huni, Reignover, Pobelter, Wildturtle and Adrian, dominated the first half of the spring split, losing only one match the entire Groups Stage.
However, as the Worlds Playoffs came around, it became evident that Immortals' time was short-lived. Falling short in the playoffs, they failed to make Worlds and North America sent Team Solo Mid, Counter Logic Gaming and Cloud Nine as their representatives.

New Faces in Europe
In Europe, new faces emerged. G2 Esports dominated every aspect of the European region, taking down everyone with ease. The two that accompanied G2 Esports into the Worlds Stage were H2k Gaming and Splyce, new faces to the International stage.
With new roster changes, new faces and new hopes on the line, 2016 was a year of fierce rivalry between every region in the tournament. The American teams had been sharpening their skills and honing their talents in every aspect they could.
Meanwhile, the Europeans began to show what they were capable of and created a new era of eSports in EU LCS led by new talents like Ryu, Odoamne and Perkz. When the Groups Stage started, it began a fierce clash of rivalry between two of the largest regions in League of Legends.
Ultimately, H2k Gaming placed fourth overall. However, Cloud Nine had made the Quarterfinals as well, losing to Worlds Finalist Samsung Galaxy who later went on to take out H2k Gaming as well. H2K's success was led by outstanding top laner Odoamne as well as the leadership of Jankos and the mechanics of mid-laner Ryu.

Who Really Won?
Though Europe had placed higher than America did in terms of place, America had done better overall. Counter Logic Gaming and Team Solo Mid may have not qualified for the Bracket Stage but they had put up a fight until the end. Counter Logic Gaming was one game away from a tiebreaker with Albus Nox Luna and Team Solo Mid had lost in a bitter tiebreaker to Royal Never Give Up, one of the best teams in China at its time.
On the other hand, Europe's other two teams had done significantly worse than the American teams had. With Splyce placing 15th overall and G2 placing 13th, it seemed evident that their performances could not compare to how the NA LCS did this year.
With these results in play, it's hard to determine the true victor of the European-North American rivalry. Many debate that North America did better due to its overall performance while the opposition says that Europe's team H2K had much more success than teams in America.
While the arguments still rage on to this day, there's one fact that people cannot deny and that's the fact that both America and Europe have been improving as a whole. With new faces arising like Perkz, Mithy, Doublelift and Bjergsen, the talent is only rising.
With teams like TSM and Cloud9 consistently proving results, the region has shown that it is slowly learning the game that the Koreans have mastered for so long. Plus there's the fact that North America's been receiving an influx of talents like Biofrost, Bjergsen, Flame and Impact. There's no doubt that the talent is always rising in their region.
Meanwhile, in Europe, they've certainly proved that their talent is nothing to be messed with. Being closer to the Koreans means better competition. Europe has hosted some of the top players in the world from Febiven to Huni who now plays for South Korea Telecom.
Though at the moment, Europe is not as strong as it was in its prime, with new talents like Zven, Febiven and Perkz, they will not shy away from the challenges that face them. Europe has faced the international stage many times and has proved that they can bring results even with competitors like SKT, Edward Gaming and KT Rolster facing them.
Who Will Do Better?
European and North American rivals have been debating this question for years. Who is better? Luckily, you'll get to see first-hand the action starting September 23rd and decide for yourself. However, there are several key factors which could help determine both region's success.
North America, though filled with talented prospects, has struggled as a group in times of pressure. If they can hold their ground and perform well in the critical moments, even the best of the teams will have to play their best to even stand a chance against them.
As for Europe, they've proved that they can deliver results. With Fnatic winning Worlds in Season One and being tediously close to two more finals later on in the years, there's no doubt that they can perform well. However, it's the individual talent here that goes into perspective.
As the years have progressed, many of the talents have left the European region, leaving a low population of truly strong players. Though some still remain, the amount compared to regions like Korea and China is very minuscule. Because of this, Europe's individual game will need to be at their best if they're going to compete to win.
Conclusion
Both teams have strengths. Both teams have weaknesses. For America, it's their overall team performance and how they work together. For Europe, it's the individual performance itself which will determine the flow of the tide. Though both regions are powerhouses in the world of League of Legends, only one of them will come out victorious in this bitter rivalry.
You can start watching the Play-In stage on September 23rd