My Five Favorite Retro-Inspired Online Slots From WMS

WMS, otherwise known as Williams Interactive, has been making slot games since 1994, so they've got their system down to a science.
You may not know the name, but you're sure to at least know the company's vast collection of Monopoly branded games like Super Monopoly Money and Monopoly Big Money Reel.
If you look through WMS' titles, though, you'll see a wide assortment of slots with themes all over the board. When I started to compile my top five picks, I didn't have an agenda as far as similar premises or subject matter. But it just ended up that all five are retro-inspired.
I've found that WMS stays true to whatever period it's representing. It takes a movie classic like The Wizard of Oz and adds entertaining slot features to it, but it doesn't modernize it. It retains the feeling you get when you watch the film.
After all, Dorothy's friends aren't cyborgs, and the Wizard isn't hiding in the Matrix, so you don't need flashing lights and morphing symbols. It's all about the story, and the slot game keeps that in mind.
The following five games are my favorites from WMS. While they are based on older material, they're each entirely different with unique reel configurations, custom bonus rounds, audio, and visual presentations.
I have a lot of fun playing them, and I think you may as well. If at least one of them inspires you to give it a try, check out our guide on where to play WMS slots online.
Wizard of Oz
Williams Interactive has produced five versions of its Wizard of Oz slot game. But in my opinion, the original is the best. It may not look like much at first, but it has some surprising features that frequently appear for you and can help boost your winnings along the way.
The symbols and the background may look dated. But remember that the Wizard of Oz was released in 1939, so it's not a slick, technologically advanced film. The story is everything, and I like that WMS stayed true to the original concept.
I started by saying that it might not look like much, and if you glance at the reels, you see a game that looks like it was produced back in the '30s. But once you start spinning the reels, a few things happen that will change things — at least, it did for me.
The Tin Man, Cowardly Lion, and Scarecrow combine to make up one symbol. When they line up on a payline for you, the drawing comes to life with a film clip.
As you're off to see the Wizard, you could click "spin" and wonder why the reels are spinning longer than usual. No, don't reset your internet connection. It's just Glinda the Good Witch working her magic.
She floats onto your reels in a bubble and offers you a little advice like "Tap your heels together and make a wish." Then, with a touch of her wand, at least one of the reels fills with wild symbols for you.
I haven't even reached the bonus round yet. Emerald City symbols on the odd reels will give you admittance to the Oz Pick Feature.
You'll start the round with a random selection of either a cash prize, Emerald City Feature, or Winged Monkey Feature. The cash prize guarantees you something, but it's not as much fun as the interactions stop there.
Emerald City will send you through Character Land and on the yellow brick road to see the Wizard. The characters you collect could bring you some welcome prizes.
The Winged Monkey Feature is a bit darker and features the Wicked Witch's winged monkeys dominating the game screen. You get eight spins with Monkey Wilds and try to collect as much as you can in a short time.
Of course, you'll see all of the Oz favorites like Toto on the reels, and you'll hear the familiar music playing. I, like so many people, love the movie, and this slot game would do Frank L. Baum proud.
If you enjoy the movie and the concept, WMS also offers Wizard of Oz Emerald City, Wizard of Oz Road to Emerald City (yes, they're different), Wizard of Oz Ruby Slippers, and Wizard of Oz Wicked Riches, which puts the Wicked Witch of the West in control of your slot destiny.
Cluedo Spinning Detectives
Wow! That's the best word I can use to describe Cluedo Spinning Detectives. I've seen plenty of mystery-type slot games where the premise is to solve the case with the help of custom game features, but this one surpasses anything I've played before.
It does take the Clue game premise with the characters, weapons, and rooms, but it goes so much farther by adding individual slot reels for each room in the game. So, you'll see the library, the dining room, etc. all spinning on the left side of the screen waiting to take their turn in the center spot.
I'm not going to get incredibly detailed with this game because there are way too many moving parts, and I don't want to bore you with the specifics.
If you decide to give Cluedo Spinning Detectives a try, you'll want to be surprised by some of the custom features. I probably couldn't even recite all of the little enhancements and bonus rounds that are a part of the action, anyway.
But I do want to give you a feel for the game. So, you've got some modernized Clue characters on the screen, and you have a standard five-reel game screen in front of you. But you always see the rooms spinning on the left side.
When you get one of the room icons to appear on your main reels, the corresponding gameboard slides over and replaces the regular one, and you'll get a free spin.
Each of the rooms has different custom enhancements. For example, the library has a stack of books that will slide over and cover an entire reel, making it wild. Each of the rooms also has a jackpot prize attached that starts small, like 20.00, but goes up depending on where you're standing in the mansion.
Three bonus symbols will get you seven free spins that will start on the lowest-level room. But you'll have plenty of chances to receive more spins and move to higher-value location.
Do you remember the little envelope in the boxed set of Clue that holds the whodunnit, as well as the where and how? Well, that envelope can make an appearance in your bonus round and reveal a card that will advance you forward for more spins and more potential prizes.
I enjoy games that keep me on my toes and are consistently opening up features and mini bonus games. This Cluedo game completely fits the bill.
However, if you don't like your reel spinning to be disrupted, this probably isn't the best game for you to try. But if you're like me and looking for as many features as you can get, you've got to give this one a spin.
Elvis the King Lives
I have decided to include this game for a few reasons. Not only is it fun to play, but like the Wizard of Oz, it stays in check with the period it's trying to replicate. In this case, it's the '50s and '60s Elvis with Teddy Bear, Blue Suede Shoes, and Hound Dog. Those songs are included in the game, and their symbols appear on the reels.
The reel configuration is the third reason why I wanted to share this particular one with you. It's an odd setup and, I admit, had me confused for a while. It's difficult to figure out where winning paylines are starting and ending.
Game instructions describe the board as having 11 reels. On the right side are three reels that are six symbols high (18 symbols total). On the left are two blocks of four symbols each. The top area is considered to house reels 1-4, even though each is only one symbol. The bottom includes symbols 5-8, with the same scenario. That leaves the last three reels back on the right side as 9, 10, and 11.
I've seen many different setups before, but I think this one is at the top of the unusual scale. It opens up new possibilities to payouts, though. You can match all four symbols in one of those blocks of four, or you can use them as part of a five-symbol payline.
The bonus game is well produced and features an old 45 that spins in and then reveals a jukebox. The lights flash around the jukebox. But instead of a song, you're going to get an instant prize. You also move on to play free games on a new game board.
I thought it may flip to a conventional rectangle, but the 11-reel premise remains. The symbols can change to be oversized and cover a 2×2 block all at once, though.
Like the other games I've already mentioned, this is one of those that you need to try to get a good feel for it. Elvis was in a league of his own, just as this slot is like no other. It's an excellent tribute to The King.
Star Trek Red Alert
I am following a pattern with WMS and my favorite picks from the company's slot collection. WMS does retro well, and I gravitate to those games. The similarities were unintentional when I made my picks for the best games, but Star Trek Red Alert aligns nicely with the others on my list.
This Star Trek does not have Chris Pine at the helm. It's the original TV series that aired from 1966 to 1969 with William Shatner as Kirk and Leonard Nimoy as Spock.
Once again, WMS retained the era in which it was produced. Don't get me wrong; this game has plenty of exciting features, but they resemble old arcade games rather than the modern era technology.
It's an easy game to like if you have ever watched a Star Trek episode. The character's faces are on the reels, and you get to move up the ranks by collecting medals in the bonus games. You do need to pay extra to participate in all of the additional features. But I found that bonuses and those little enhancements like Win Warp multipliers came up frequently.
The Red Alert Feature activates with three scatter symbols and sends you into a galactic battle for credits and multipliers. The Enterprise is above the screen, shooting back and forth at enemy ships. It can take some hits that will result in nothing for you. But when the Enterprise makes a shot, you'll benefit with multiplied wins.
You can also get extra free spins and enhanced features during the game. You're involved in the process and will be asked to make a few choices along the way. If you choose wisely, you keep playing.
Not only will you note the familiar sounds of the Enterprise, but Kirk is calling the shots. You'll hear "Phasers Fire — Point Blank," and you know that the order has been given to try to claim some multipliers for you.
Like the other WMS games, you'll come across a lot of little design features that add to the overall experience. I noticed that the screen changes color when you get into the bonus round. You'll also see some clips from the series from time to time. WMS has boldly gone where no one has gone before with Star Trek Red Alert. It's another must-play in my book.
Tetris Super Jackpots
I wanted to close out my list with a game based on something a little more current but still has the retro vibe going. Tetris Super Jackpots is unlike any of the previous slots I've detailed and isn't similar to any other game, period.
The game Tetris was created by a Russian game designer and released in 1984. It's based on combining four-segment game pieces (the tetriminos) with tennis. Tetriminos fall, and players bat them into position, attempting to create a ten-unit horizontal line.
That's a very basic interpretation, and I'm not a Tetris game expert, so forgive me for any incorrect or incomplete terminology. But I did want to give just a brief intro to Tetris before explaining why the slot game is worthy of a place on my top five list.
First of all, you're not going to see a bunch of assorted symbols in this game. You're playing with the game pieces and one Tetris scatter symbol only. The scatter will take you into a bonus game where you can end up winning a significant jackpot if you went up with Golden Watermark pieces.
But I really want to focus on the main game as it's unlike all others. Yes, there's a regular game screen, but you're also seeing Tetris pieces above it, almost like they're on a conveyer belt.
The paylines are unusual as you're building upon tetriminos that aren't just one symbol high and wide. They're "L" shaped or zig zag. So, your winning combinations could take a little getting used to at the start.
In addition to the regular reels and the tetrimino positioning, what really takes this game to a new level is the blocks that can fall onto the board, not only replacing current symbols but extending your game screen. The pieces can position themselves above the game screen, creating up to four new rows. That's something you don't see often.
You don't need to know how to play Tetris to play the game as the pieces arrange themselves for you. But if you're a Tetris fan to begin with, this game will be that much sweeter. It's a clever twist on a popular arcade game. Tetris is the sixth best-selling Nintendo game, and just as players are hooked on the original, some players will feel equally as passionate about the slot twist. Warning — it can be addicting.
AUGUST
Casino of the Month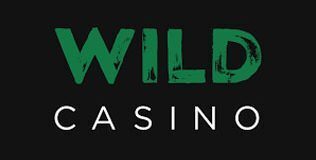 Welcome Bonus
250% up to $5,000
Read Review
Visit Site