My Five Absolute Favorite Slot Games from Hundreds of NetEnt Titles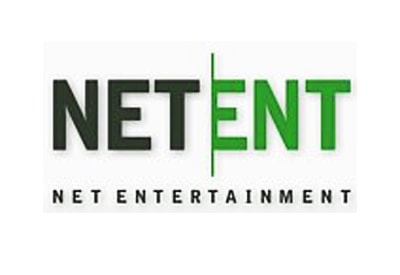 NetEnt has been developing games for online players for over 20 years now and is one of the best at its craft.
The company counts amongst my favorite online slot game providers, and there are over 200 games in the NetEnt collection.
You'll find many licensed titles and collections like the NetEnt Rocks series, which includes Jimi Hendrix, Motörhead, and Guns N' Roses, which is one of my selections in this list of my favorite NetEnt slot games.
NetEnt also carries the Universal Monsters assortment of titles like Dracula and the Creature from the Black Lagoon.
I particularly enjoy the newer releases, as NetEnt takes advantage of advancing technology and its video slots get more intricate and visually exciting with each new game. So, I have included two of their latest, both of which came out in 2018.
It was actually rather difficult to narrow down the field to focus on my top five picks. But I think you'll agree that each of them is worthy of a mention.
If you don't particularly like the slot games that are feature-enhanced, then you'll be happy with one of my picks, anyway. It's one of NetEnt's older but better games. You won't find bonus rounds or random pop-up enhancements. It's still exciting and offers plenty of ways to win, though.
Here we go with my picks.
The Invisible Man
I want to start with a slot game adaptation of a film from 85 years ago.
Universal Pictures produced The Invisible Man in 1933. It's an adaptation of H.G. Wells' 1897 science fiction novel. The movie starred Claude Rains as Dr. Jack Griffin, otherwise known as the Invisible Man, and Gloria Stuart as Flora Cranley, his fiancee.
Flora is given top billing in this game as the highest-value symbol. Dr. Griffin appears as a Walking Wild, which is fitting given his situation.
There are many things to like about this slot experience. It's unusual as it features a black and white introduction, and the game screen is designed to make you feel like you're in one of the first movie theaters where black and white films were novel and exciting.
The Invisible Man is a science fiction horror theme, and it stays true to its period. You hear crackling, and there are some voice snippets and lines from the movie.
You can tell this isn't a Steven Spielberg blockbuster release. It's retro, it's simple, but it still has a bit of the fright factor incorporated into it.
As far as a slot game, the extra features are premised on the elusive Invisible Man and the police pursuit. Two wild symbols are used. One is Griffin, and the other is the police. They're both Walking Wilds and move in opposite directions.
The police wild can only start on reel one, and then it moves across the board to the right. Griffin enters on the fifth reel and moves to the left. When the police and Griffin crash into each other, the bonus round begins.
Bonuses start with ten free spins. But before they commence, the Bonus and Police Spin Meters appear on the screen.
Every time you get a Griffin Wild on the screen, the regular Bonus meter moves up a notch. The same goes for the Police Wild. If you fill one of them before the end of your freebies, you get to move on to the next round.
The next round is where the manhunt heats up. You're either in Griffin's Rage Bonus game where you head to three locations in search of the Invisible Man, all while racking up some bonus credits, or the other alternative is the Police Spins where burning wilds randomly show up on the reels.
The Invisible Man is a 20-line game, but it has the Win Both Ways feature that I enjoy. So, everything is dependent on the first few reels. They can be duds, and you can still win.
NetEnt designers did a great job at capturing the essence of the film and the concept. The colors are dark and muted until you get a winner, and then the symbols are zapped in glowing green. I assume the green represents monocane, the fictional drug that got Dr. Griffin into his predicament.
Guns N' Roses
You know, I don't search for Guns N' Roses on iTunes or Pandora. But then I pull up the Guns N' Roses slot game, and I remember just how much I like their music.
Guns N' Roses is a medium-volatility game but a high-energy one. It's part of the NetEnt Rocks collection, and it does rock!
You've got five soundtracks that will play throughout the game, and you can scroll through and change the current song to your favorite if you want. There's Sweet Child o' Mine, Paradise City, November Rain, Welcome to the Jungle, and Chinese Democracy at your fingertips.
Axl and the guys dominate the reels along with guitar picks, logos, and a flaming record which doubles as the bonus symbol. Three of those records and a new one will spin for you, taking you into an interactive game or awarding you hundreds of credits instantly.
The music is enough to keep you spinning the reels. But this slot has so many random features and bonus options that it would be challenging to keep up with them all.
During your regular attempts, any of three random elements can reveal themselves at any time. There are Legend Spins, an Appetite for Destruction Wild that covers the reels in a cross pattern, and Solo Multipliers. That's before you get to any bonus play action.
Not only is the game feature enhanced everywhere you turn, but the design was methodically thought out, as it doesn't miss a beat.
There are concert clips, expanding band members, and the game screen overlays a stage background. When you win, spotlights are moving back and forth, fireworks are going off, and the soundtrack keeps on playing.
Guns N' Roses is one of those slots that you can just get lost in while you play. It's fast-paced, and it's a one of a kind.
Jumanji
The creative juices were flowing when NetEnt's design team came up with the Jumanji slot game premise. It's a relatively new title, just added in the summer of 2018.
When I was looking for some new games to try, I almost passed this one by, but I'm glad I didn't. It ticks off all of the boxes on my list. It's got an unusual premise, random features, a bonus game, and plenty of one-of-a-kind design elements.
NetEnt has used the 1995 Jumanji film starring Robin Williams, Kirsten Dunst, and Bradley Pierce as its inspiration for this game. But it could also easily apply to the 2017 remake with Dwayne "The Rock" Johnson and Jack Black.
The characters aren't actually on the reels. It's all about the jungle, although it's not your typical jungle-themed game.
Before you even press the spin button, you can tell this is a well-crafted slot. It uses the graduated reels, starting with three symbols high, working up to five in the middle, and then back down to three. It gives you 36 paylines of possibilities.
Whereas I'd usually focus on that board, there's another board that captured my attention. The slot reels are placed on a Jumanji game board.
It's not exactly a stretch considering Jumanji is about a magical game that takes players on a real adventure. But when you get to the bonus round, you will play the game right on the board and not the reels.
I'll get to the bonus game in just a moment, as there are so many exciting things about this slot that I want to share. During your regular spins, NetEnt has incorporated some random special features.
The actual bonuses won't surprise you, as they include sticky wilds, free spins, and extra wilds. But there's nothing like the presentation.
Sticky Vines grab onto symbols and don't let go as you respin for more matches. Every time you add to a payline, the vine grows and wraps around the new symbols, gathering them up as the reels spin again.
You could be playing along, tuning in to the jungle drum beats and lost in thought, and then a big and loud stampede of rhinos runs across your screen. You'll find they've left behind a gift for you, though, up to nine extra wild symbols. Or a playful monkey will take over your game and rearrange symbols to give you a better payout.
There's one thing after another with this game, and when you first start playing it, you're just captivated by every little detail. But wait, because it gets even better when you get to the bonus round.
Three Jumanji spell books on your screen give you admittance to the board game. You pick your playing piece just like you were competing with someone in person. Then 3D dice appear, and without any 3D glasses magic, they do seem to be floating above the board.
The graphics are REALLY impressive in this game.
You'll roll your dice and move around the board, collecting wins along the way. You could get free spins, multiplied wins, or just stack up the cash, depending on where your game piece lands. I ended up with ten free spins at one point, and the sticky vines appeared midstream to increase the payout even more.
I could go on and on, but instead of listening to me describe it, you really should try it. It's one of those games where you don't need to know about Jumanji to love the movie's slot interpretation.
Starburst
I tend to like intricate slot games with storylines, lots of visible and hidden features, and non-stop action. You could probably gather that from my first three favorites. So, my next pick is slightly off the beaten path. But I've enjoyed this game since I first tried it out a few years ago.
There's no apparent theme with Starburst. It's more like a cross between an arcade game and a futuristic slot machine.
It has bright colors and symbols that are gems, 7s, and bars, but they don't look anything like the old fruit machines or one-armed bandits. They're almost 3D on the glowing slot reels, and they light up and get zapped when they match up with each other.
In addition to the regular gems and slot symbols, the one to look for is the starburst itself. It's a multicolored eight-point star, and it's also the star of the show. When a Starburst appears on reel 2, 3, or 4, it multiplies and covers the entire reel and then locks into place for a respin.
During the respin, if another reel gets a starburst, the same thing happens, so your next one will have two full reels of wilds. You can get up to three respins with the entire center section covered in starbursts and win up to 50,000 credits.
Not only does the game feature the starburst wild respins, but it's a win both ways game, and they're my favorite. Like in the Invisible Man, your paylines can go left to right and right to left.
The concept is very streamlined, but the execution goes above and beyond with arcade-like sound effects, lights flashing, and zapping symbols. Your prize wins flash on the screen in glowing text.
When you've got a presentation as creative as in this slot game, you don't need any additional features or complex bonus rounds to slow down the reels.
NetEnt released Starburst in 2012, but it's already become one of the company's classic games. Give it a few spins, and you'll understand why.
Halloween Jack
I have to revert back to a storyline game, as Halloween Jack was hot off the presses in October 2018 and deserves the attention.
Don't play it if you steer clear of horror movies or anything with a fright factor. Halloween Jack isn't a cutesy spooky game with cartoon pumpkins and ghosts made out of sheets. It's not something that you'd want small children to be around.
The story behind the game is a girl with a cursed jewelry box, and she's trying to get rid of it before evil is unleashed.
That jewelry box will come into play, and ghosts will break free. Again, get Casper or Charlie Brown's costume with 50 eye holes cut into it out of your mind.
This game is clearly meant to scare you.
From the chains rattling and the spirits moaning in the background to the visual images that are unlike any other slot game, Halloween Jack is ideal for people who like to be scared. You know who you are; you head to the theater whenever the newest fright-flick is released.
Anyway, back to the game, as it can pay out up to 600,000 credits. One of the add-ons that could help you with that quest is a glowing pumpkin, which doubles as a walking wild. It does illuminate and is quite menacing when you look at it.
Even the lower-value symbols like the playing cards (A, K, Q, etc.) have corpse hands grabbing at them when they match up to pay you.
When three of the jewelry boxes appear, you enter the free spins round where part of the action is collecting glowing, flaming lanterns.
Your special features are dependent on how many lanterns you get. For example, three will get you a Stacked Hell Hound Wild. If you get nine, you end up with the Expanding Death Reaper.
See what I mean about the atmosphere? Cute doesn't factor in, as NetEnt has gone all out to scare you into playing.
Like Jumanji, this game is well worth taking a peek, even if it's just to see the special effects.
You Can Play These Games, Too
You probably can tell how enthusiastic I am about NetEnt's slot games, particularly the newer releases that are such clever interpretations of their themes.
If you're excited to try any of my favorite games or to see what else NetEnt may have lined up for you, the following online casinos are good places to start. They're some of the best slots sites you'll find, and each host at least some of the titles from NetEnt's fun and diverse collection.