Hide Bonus Offers
| | | | | |
| --- | --- | --- | --- | --- |
| #1 | BetOnline Sports | 60% Up To $1,000 | Visit Site | BetOnline Sports |
| #2 | Bovada Sports | 50% Up To $250 | Visit Site | Bovada Sports |
| #3 | BetUS | 125% Up To $2,500 | Visit Site | BetUS |
| #4 | Everygame | 100% Up To $500 | Visit Site | Everygame |
| #5 | MyBookie | 100% Up To $1,000 | Visit Site | MyBookie |
My Favorite Real Money Online Slots Providers in 2020

There are several standout online slots creators, companies that are pushing each other to be better, more high-tech, more creative, on a daily basis. The soundtracks, the visuals, and the interactive features are giving traditional casino slots a modern twist.
These slot providers are located all over the globe—but especially in Europe and Asia—and several bring us not just some of the best slots for real money play but also deliver unique aspects to online gaming.
Although you likely know that most slots players have their favorite games, did you know that many players are now starting to have their favorite production companies? Here are my 3 favorite online slots providers and why.
Yggdrasil Gaming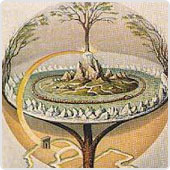 This company has origins in Scandinavia, as is evidenced by the name. "Yggdrasil" is the name of the Tree of Life in Norse mythology and connects all nine dimensions of the world's structure.
Yggdrasil Gaming offers top slot picks in the area of Norse mythology, slots with epic soundtracks and top-class graphics. These play-for-money games have high return-to-play rates among gamblers.
However, this game producer goes far beyond Norse mythology, creating addictive slots around voodoo, Egyptian history, the Arabian Nights, and the journeys of itinerant wanderers. There is even a Yggdrasil slot based on Nikola Tesla's contributions to electricity.
Two side-by-side reels—one representing the land of ice, and one the land of fire—compete for dominance. The best part is that when win symbols appear on one reel, they are copied on the other reel, giving players a chance to win large jackpots quickly.
The books in the Game of Thrones series are called A Song of Ice and Fire, and this title mimics that world of dragons and battles and treachery. With 120 lines in this game and a return-to-play percentage of 96%, there is clearly something going on here that appeals to slots gamblers.
Baron Samedi
My current favorite of the Yggdrasil offerings, this ambient voodoo slot machine does a great job at visuals, sound effects, and lucrative play.
In addition to reel play, there are voodoo cards that can be collected to increase your multipliers. Gems and potions and dolls and skulls are scattered upon the reels. There is a hazy background. Is it Louisiana? Haiti? Santiago de los Caballeros deep in the Dominican Republic?
Vikings Go Berzerk
There are Norse-themed slots among most game providers' collections. But this one seems louder and more violent than the others. (In the most artistic way possible, of course.)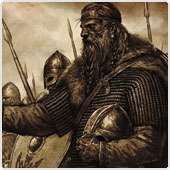 Vikings were among the fiercest of all the ancient warrior tribes. They were famous for taking no prisoners, and they dominated in nearly every land they ventured into. For this reason, I don't care at all for games, slots, toys, etc. that make Vikings look cute and cuddly. They were horrifying!
Yggdrasil is a Scandinavian gaming company (although registered in Malta). Thus, this company knows about true Viking history. Hence, their realistic, bloodthirsty, utterly savage portrayal of the men and women who sailed in the longboats to terrify and overcome other nations.
The purpose of this slot is to "collect rage." There are four warriors, and each has a "rage-o-meter." The music is rousing, and the coin symbols on the reels have a historic feel about them.
This popular slot was released in 2016 and is supported in PC, Apple, and Android environments. A treasure chest on a reel will grant a bonus, and a golden treasure chest will grant a mega-bonus.
Incinerator
If the concept of all the space debris surrounding the earth's atmosphere doesn't depress you, then you'll enjoy this game. I am concerned by all of the satellite parts and other "space junk" floating around above our heads, but I still get a guilty pleasure playing this game (especially when I win, but that doesn't seem to stop me).
There is a pattern that triggers wilds, and that pattern changes with every spin of the reels. The wild pattern for that spin is shown on a computer screen to the left of the reels, and it is finalized just before the reels come to a halt.
When you hit a win, the associated space object symbols are incinerated. That provides an oddly satisfying flair to the game, I must say. This game is as addictive as that classic video game Space Invaders, and for all the same reasons (stuff blowing up/being demolished/basic destruction).
I recently wrote about why I love Yggdrasil Gaming in more detail.
PlayPearls
Another dominant game provider, another company that is seeking high and low for the globe's best graphics professionals, the best sound engineers, and the best creative minds. If you thought slot machines were just about reels and mathematical payouts, you were wrong.
That may have been true decades ago, before the internet. When gamblers used to be limited to what slots were purchased and offered by their favorite Vegas or Atlantic City Casino, there was less competition. Much less.
Now, slots creators are not competing with whoever has salespeople in the West Coast or in New Jersey. Now, the competition is fiercer than it has ever been.
Think Globally, Act Globally
Successful modern slots must appeal to people in cultures across several continents; they must have a creative edge, a "playtime" appeal. Yes, slots must still offer random, sometimes massive payouts. But they must also be entertainment.
Players are not engaged with the sound and smells and look of land-based casinos. Thus, they need their senses captivated in other ways, and it must all be generated by the games themselves.
PlayPearls creates these strong titles that grab eyes and hearts and imaginations.
Mayan Gold
This beautifully illustrated slot pays homage to Mesoamerican history and art. The vibrantly-colored, befeathered temple dancers and spotted leopards on the reels spin to an insistent tribal drum beat.
Unlike in other slots, the music stops when the reels stop, encouraging the player to keep spinning to hear the beat. Creative and very intelligent on the part of PlayPearls, no?
This pre-Columbian culture was known for intimidating yet entrancing art and violent political coups. This spirit is encapsulated in this slots game; it's beautiful, but there is an ominous feel to some of the characters on the reels. What are those priests praying for? Rain? Triumph in battle? Is it the prayer before a human sacrifice?
Well, you are safe now. Spin for a win, move to the music, and enjoy the colors and shapes far from the blood-soaked altars of Yaxchilan and Quirigua.
Soldier's Fortune
This online slot machine uses military symbols on its reels, something I had not seen before. The colors are military green, khaki, and grit. Many slots use sparkling gems, vibrant treasures, gleaming gold. But…not every player is into the bling. Wins, yes. But not always diamonds and feathers and Vegas and chrome.
Sometimes, gaming companies forget that gamblers come in all shapes, sizes, and proclivities. Perhaps this is why online slots and casino games are enjoying an overwhelming surge in popularity. Most love the casino "vibe," but that doesn't apply to everyone. There is a lot to be said about wagering money—and winning—while wearing pajamas and sitting in an easy chair, sipping a cappuccino. Like…a lot to be said. (Sipping as I write this!)
Heavy Metal Princess
I love strong women, and I love hard rock, so this slot is right up my alley. Wicked-cool visuals (akin to a graphic novel), music that grates on older people's nerves, and a chance to win a jackpot? Count me in!
The graphics include symbols of women in armor and monsters bent on destruction. (No different from any Ozzy concert.)
The premise is that every hundred years, there is a heavy metal contest in the land of Etheria that will determine the next ruler. Super cool, if you are not worried about fiscal health and education. But I digress.
I do appreciate a slot with a theme, with a backstory. I feel like it invites the player into another world, a dimension of life that is a little more alive, a little more brightly-colored than the workaday world. But that is what casinos are shooting for, right?
Red Tiger
Red Tiger is a company based in Asia, and it has all of the requisite dragon-based games, with a lot of the color red throughout. Red is considered very lucky in some cultures, and dragons signify dominance, ambition, and success. So, you've got red, you've got dragons, and thus, you will attract many players from the Orient.
However, as noted above, the neck-and-neck competition among online slots providers has gone global. There are no more discrete, "niche" markets. Therefore, Red Tiger has had to create slots that appeal to a Western aesthetic as well. And they have succeeded.
Jewel Scarabs
The Egyptian theme is nothing new, but the scarab that moves about the reels to create scatter wilds keeps play fresh. Also, the wins and wilds on this slot are generous (unless I am just exceptionally lucky).
One of the factors I appreciate most about modern online slots play is the constant upgrading of "wilds."
In the old days, I played slots at the smoke-filled Bill's Casino in Lake Tahoe (yes, I am among the aged. Don't ask). Back then, a wild symbol meant that it could finish out a line for you so that you would win. For instance, if you needed five jacks in a row, and you got four jacks and a wild, then you won. That's a pretty standard meaning for a wild.
But now there are stacked wilds, scattered wilds, sticky wilds, expanding wilds, overlay wilds, wilds with multipliers… (breathing hard with overwhelmed excitement). Confusing? Maybe. Awesome? Definitely! These are all new, better ways to win.
Slots companies know that gamblers are not a captive audience anymore. You don't find a chair in a casino and spend all day there anymore. Now, you can window shop from casino to casino, slot to slot, at the click of a mouse.
Therefore, payouts have to be better, slots have to be more interesting, and the overall experience must seduce you. Color me seduced.
Dynamite Riches
In Dynamite Riches, you have a bundle of dynamite among the reel symbols. With every dynamite bundle found on the reels, the fuse will burn. When you have collected enough dynamite, the bundle explodes, and low-paying symbols are removed from play.
This is precisely the type of creative approach to wilds and payouts that I appreciate most about modern online slots. Once these symbols are eliminated from the reels, wins come much more rapidly.
Also, is it just me, or do other players also find certain reel-noises appealing? I am not talking about the background soundtrack of the game—whether it be rousing, pounding rock-and-roll or soothing nature sounds—but I refer to the actual sounds of the reels spinning and stopping.
If you, too, appreciate how some reels sound, then the lively percussion of Dynamite Riches is just one more reason to keep this slot on a list of favorites.
Da Vinci's Mystery
The word "mystery" is going to grab me. Da Vinci-esque symbols are emblazoned on the reels, and the whole game takes place in a library. What really grabs me about this game is that it is easy for me to win on it.
That doesn't mean you will have the same luck. Why is it that some people are more successful on particular slots games? See—a mystery!
One issue I have with this slot is that although it feels lucky, there are other slots with more creative, interactive features. But I do like the ambiance of the secret, hidden library replete with mystical symbols.
Wild Elements
This fairy-world themed slot is unique in that the symbols and reels are all of differing sizes. This makes it a bit tough to figure out if you have hit a win, but it does lend visual interest to the game.
You will also see this feature on Yggdrasil's Lucky Neko slot. I suspect we will see more of such creative reel types among all manufacturers in the near future.
Pirates Plenty Battle for Gold
This is a highly thematic, fun pirate slot that has a treasure map suspended over the reels. With the right combination of symbols, the ship on the map will move toward the treasure. Exactly the kind of playful creativity I want as I play for the jackpot.
In Closing
There is a lot to explore, experience, and enjoy in the world of online slots. The best online casinos are becoming more sophisticated by the day, and the offerings are broadening continuously.
Live poker and live roulette already exist, and who knows what is coming next? Virtual showgirls? Cocktail servers? Lounge acts? Wayne Newton? I used to live next door to Wayne Newton, by the way. Did you know he has his own, private gift shop on his premises? This is not the world our parents knew!