My Favorite Esports Games for Betting On – And Where to Bet on Them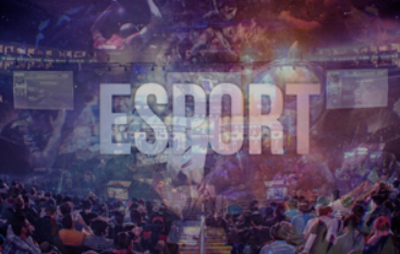 Betting on video games is a relatively new and exciting phenomenon which has swept the online community. The industry is growing at a rapid pace, offering plenty of different genres you can go along with.
However, this diversity can prove overwhelming for a beginner. You have to study the best markets before you can pinpoint which games present good value.
In any case, video game betting is becoming more and more popular. What I love about it the most is that it combines the passion for gaming with an opportunity to make some real money.
So, to help bettors decide which esports games they want to bet on, I've presented a list of my favorite games for that.
StarCraft II
StarCraft is arguably one of the most legendary video games out there. The release of Wings of Liberty back in 2010 put it firmly on the esports betting map.
Although video game betting was still not at its peak back then, there's still an abundance of choices when it comes to StarCraft.
The original game was dropped by Blizzard in 1998. It became an instant hit with gamers. Fast forward 20 years, and you now have one of the most popular video games ever.
This comes as no surprise. Anyone who has played StarCraft can testify to the game's natural balance and variety of strategic options.
For me, the most important thing to consider before betting is that you must understand the game well.
Although the Zerg, Protoss, and Terran options are very balanced, certain maps and strategies favor a certain race.
Having the correct understanding of the game and also carefully checking all the different betting markets available can go a long way.
Naturally, the next step is to find the right bookie. With StarCraft being such a popular esports game, there are quite a few options.
You can head to our esports betting sites page where you can find an honest take on some of the best online bookies around.
Overwatch
This is another one from Blizzard's mighty portfolio. Overwatch might not be the most popular game around, but it has taken the esports betting community by storm.
The game was released in 2016 and immediately drew over 10 million online players.
Maybe the most attractive thing about it is that it represents an unconventional mix of the first-person shooter (FPS) and multiplayer online battle arena (MOBA) genres. Fans and professional players alike still get into heated debates on the topic.
Matches in Overwatch are played on a team-versus-team basis. Each of them consists of six players. One team attacks, and the other one defends. After a round is played, teams switch up.
A team wins the map by successfully completing objectives. Depending on the map, there can be a few different objectives.
The most popular one states that the attacking team pushes forward a payload to reach checkpoints. The payload is a vehicle, and it will move forward if there is at least one attacking team member on or near it.
If a member of the defending team is on or near the payload, there is a contest between the two teams, which prevents the vehicle from moving.
Anytime the payload reaches a checkpoint, the team's respawn room moves to another location, and this leads to extra time added to their clock. This, in turn, helps the attacking team to deliver the payload to the final destination.
The other one is a capture-and-hold-style objective that the attacking team can complete by getting into a specific area and holding it for a short time.
Both objectives present thrilling in-game possibilities, and it is no wonder that the Overwatch online league is getting bigger and bigger.
My advice when it comes to betting successfully on Overwatch is to do your research. Be sure you understand the gameplay, character roles, and different teams and members.
The game's online community is growing rapidly, so you need to stay on your toes. You can watch online streams for a better understanding of the objectives and strategies. I highly recommend going through the Overwatch World Cup tournaments.
A lot of big-name bookies are catching up to the hype the game produces. If I had to pick one that has the markets and diversity I like, that would be Betway.
League of Legends
Riot Games certainly hit a jackpot with this one. League of Legends is an absolute titan in the MOBA genre.
It is the esports game which boasts the highest player count online. Naturally, this comes with some very serious tournaments and betting opportunities.
The gameplay itself represents what is now known as a classic multiplayer battle arena. It is played between two teams of five players each.
Each player controls a champion with its own specific skills and abilities. A team wins by destroying the other team's main building called the Nexus.
To achieve this goal, players need to gather various items, resources, and experience. Those then contribute to everyone developing their respective champions.
Fully understanding a game with the depth of League of Legends is no easy task. That is why betting on League of Legends can be tricky.
The game offers a wild number of different strategies and methods. I would definitely recommend that you study the performance of the successful teams and their tips and tricks before betting.
Picking the right bookmaker can also prove overwhelming. The game has been heavily involved in the esports market since its genesis, so the betting options can seem endless.
If you are a beginner, you might want to bet at the bookie with the best bonuses. When you get ahead and start winning, I recommend you worry more about finding the best odds.
Dota 2
Dota is another game from the League of Legends mold. It's a classic in the MOBA genre, which has firmly established itself in the esports betting market.
Much like in LoL, two teams of 5 players each control a champion. In order to win, they need to destroy the other team's main building.
One aspect which distinguishes Dota 2 from other popular MOBA games is that it is far more team-orientated. If you happen to enjoy that, this should provide you with more entertainment value than any other game.
Being a mammoth in the online gaming industry, Dota offers an abundance of betting options.
I will stick to the advice I gave on the League of Legends section. Get your research in place and go for the best bonuses for a start.
Put your best efforts into getting a good picture of the history of the game and what makes the successful teams tick.
Once you get a hold of it all, go to the bookies which present the best odds.
CS:GO
This is probably my overall favorite esports game to bet on. Counter-Strike: Global Offensive is a sequel to Counter-Strike, Valve's popular first-person shooter.
Just like its predecessor, it revolves around the clash between terrorists and counter-terrorists.
A CS:GO match is broken down into several rounds. A round is won by eliminating all members of the opposing team or by planting/defusing a bomb. Some maps present the opportunity for counter-terrorists to rescue hostages.
Matches are played on several maps, and a team usually wins a map when they get 16 round wins.
Over the last few years, CS:GO has steadily built a reputation of being one of the most preferred for placing esports wagers.
There is a lot happening on the professional CS:GO scene, so even if you have betting experience and are a skilled player, you need to constantly research teams.
What I usually do is study which of the successful teams have enrolled for a tournament and make sure I know which maps they are good on. This plays a huge part in successfully betting on CS:GO.
Sometimes the smallest of details regarding a team's roster or their ability to play on a certain map can be key. Make sure you stay updated on tournament news and frequently check the different markets on offer.
In terms of where to bet on this game, you should check out our recommended CS:GO betting sites.
Hearthstone
Inspired by the popular card game Magic: The Gathering, Hearthstone is one of the new boys in town. Much like Overwatch, it has accumulated a vast player count in the short period since its release.
The game is played one versus one. Both players choose a hero and a deck specifically designed to complement them. The two players start with 30 life points, and the objective is to bring their opponent down to 0 or below.
In tournaments, players line up four decks, ban one of the opponents', and then play until one of the players has no decks left.
There are also clan matches, where teams line up three players with two decks each. If a player loses two times in a row, they go to the bench, and their decks cannot be used until their timeout is over.
If you enjoy card games such as Magic: The Gathering and Yu-Gi-Oh!, I think that researching and betting on Hearthstone will be very enjoyable for you.
I should note that this game is a bit different from many of the other popular esports. However, the betting fundamentals are mostly the same.
If you put in hard work, analytical thinking, and focus on researching the teams, you can become a very successful Hearthstone bettor.
Hearthstone isn't quite as widely covered by online bookmakers as some other games, but there are still plenty of options available. The advice I've given previously applies here, too.
I would recommend you start cautiously and look for bonuses on the major betting sites. If it turns out that Hearthstone is your cup of tea, you can start scaling up with a bookmaker that gives you the best odds.
The Takeaway
There are a lot of other games that present decent value on the esports betting market – SMITE, Call of Duty, and virtual sports classics like FIFA and NBA, to name a few.
The main thing I would recommend is to diversify your knowledge as much as possible before betting. Try to get maximum pleasure out of it, too.
When you have the information and experience, there is nothing sweeter than making money off of your favorite video games.
Be sure to head to our expert guide to esports betting. There's tons more valuable info on the best games, bookies, and strategies!