My Favorite "Don't Take Things Too Seriously" Online Slot Games From Blueprint Gaming

I don't know about you, but when I play slots, I consider it to be more of an escape than a form of gambling. I can lose myself in the game and enjoy not having to think about my to-do list or work schedule.
While I've chosen my five favorites from the collection, Blueprint Gaming offers plenty of games with subjects that you can't take too seriously. They're goofy premises that fit perfectly into a slot game, as the symbols and bonus rounds can be playful and stretch the imagination.
Duckula, Andy Capp, Plants vs. Zombies Wild Gargantuar, Worms, and El Jackpotto are all excellent examples of what I'm talking about, and the titles alone paint the picture.
We've come a long way from the one-armed bandit days. Game designers can now go crazy with visual effects, including motion and 3D. They have plenty to work with as introductions, symbols, and bonus play can all be impressively enhanced.
I think Blueprint Gaming does an excellent job of using today's technology to take its product line to a whole new level. While none of the games are similar in any way, they each make the best use of the theme combined with the gambling aspect of slot play.
Blueprint isn't the biggest gaming provider, but it has at least a few dozen titles and continuously adds to its collection. I am going to share my top five, and if you'd like to try them, check out our recommendations for where to play Blueprint Gaming slots online.
Ted
He's crass, foul-mouthed, and spends all of his time smoking and drinking, and… he's a teddy bear.
Ted was a 2012 movie release written, produced, and voiced by Seth MacFarlane. Mark Wahlberg is John Bennett, Ted's sidekick, and Mila Kunis plays his girlfriend, Lori. That would be John's, not Ted's, or that really would be taking things too far.
The movie Ted was a surprise hit and even prompted a sequel.
Ted the game captures the essence of the oddball comedy. You won't see any of the "human" stars, but Ted is everywhere. He doesn't do much, though. Ted is prone to lying on the couch and sleeping while you do your part and spin the reels.
The game includes bonuses like the Lazer Gun Infectious Wilds, TV Streak, Beer Shuffle, and Psychedelic Super Spins. When you get close to one, Ted will wake up and cheer you on with heartwarming encouragement like "Bring it in, you bastard, come on!"
While this is anything but a family-friendly game, the music would have you think otherwise. You feel like you've stepped into a 1950's sitcom. But then Ted opens his mouth, and you know you're in the right place.
This game keeps the spotlight on its teddy bear star. So, the symbols and background are straightforward and simple. Leave it to Ted for the rest.
Spinal Tap
The movie about "a band that isn't really a band" has been converted to a slot game. But the band still isn't a band, even though most people are fooled by it.
Rob Reiner is the creative genius behind "This is Spinal Tap," a 1984 mockumentary about a British heavy metal band on a US tour. The band members were Christopher Guest, Michael McKean, and Harry Shearer, and they were so convincing that people still believe that Spinal Tap is the real deal.
Spinal Tap the slot game is just as musically convincing. It has an excellent head-bobbing soundtrack, guitar riffs, and images reminiscent of Guns N Roses, Black Sabbath, or Def Leppard.
While I think the premise of the movie is genius, I appreciate the slot interpretation, as it's a gaming masterpiece with all of its visual enhancements and hard-hitting bonus rounds. At any time, the game can convert from its standard 243 ways to win to Rock Mode with 2,187 paylines.
If you're not shy about risking your money, you can even buy your way into Rock Mode through a VIP Guest Pass. Click on the Guest Pass at any time, and if you're willing to pay the hefty price, you get an instant ride.
I love the Spinal Tap game because it's fast-paced, and there's no way I could figure out all of the rules and bonuses available right away. They come at you quickly through a spinning turntable. You can accept your spin or choose "F**k it Spin Again."
I know there are plenty of rock-themed slot games out there today. But, like the movie, there's just something different here. As the game says, "Spinal Tap Rocks and Epic Wins Will Roll!"
Inspector Gadget
Inspector Gadget is a complete departure from the two games I've already described. But it certainly fits into the "not too serious" category.
The game is a take-off on the 1980s cartoon, which featured the voice of Get Smart's Don Adams in a very similar role. Inspector Gadget is clumsy and needs the help of his niece Penny and dog Brian. He's on a mission to take down Dr. Claw of MAD, an acronym that could mean many things. But it's most likely "Mean and Dirty," as it is a kids' show.
Converting a cartoon into a slot game is a bit easier than a movie or musician. The images are ideal for the reels, and Blueprint was meticulous with the little touches it's known for, like cartoon gears that turn the reels.
Various missions pop up from time to time, and the GO GO Gadget Expanding Reels bonus stretches the screen from three to seven rows high, converting it from 20 to 50 paylines.
This particular game wasn't awe-inspiring regarding the graphics, especially compared to my other favorites. But what I really like about this one is the tiny details that would have you believe that this game leaped right off the TV screen and onto your computer. The music is fun, and there are plenty of missions to keep you busy.
If you can "bumble your way" through to the biggest payout, you're looking at 10,000 credits for each one you've wagered. But if you just come close, you'll be reassured by Gadget, who says, "That's not very nice."
The Naked Gun
From the bumbling detective in the cartoon world to the bumbling detective on the big screen, I present you with The Naked Gun and Lieutenant Frank Drebin, Police Squad.
You may not realize it, but 1988's The Naked Gun was based on a TV series called Police Squad that only lasted six episodes. The Naked Gun, on the other hand, was turned into sequels as The Naked Gun 2 ½: The Smell of Fear, and Naked Gun 33 1/3: The Final Insult.
I probably don't have to tell you that this isn't a serious police-themed game. After all, the star is Leslie Nielsen, who's also famous for starring in Airplane. The Naked Gun is a spoof comedy, and nothing about it is solemn, and neither is the game.
You've got a black and white police station backdrop and then colorful reels that include Nielsen's Frank Drebin character as well as Ricardo Montalban and Priscilla Presley. Drebin's partner is notably absent, though, as O.J. Simpson was left out in the cold from this Blueprint Gaming production.
This type of theme doesn't require anything too visually stylish. But I did like the police lights that spin above symbols in contention for bonus play. The music is also a perfect accompaniment to the gameplay and, fortunately, doesn't get old.
The Naked Gun is part of Blueprint's Jackpot King progressive jackpot series. So you can play a crazy themed game and still be in the running for some big bucks.
Austin Powers
I usually save the best for last, and I have in this case as I rank the Austin Power slot game as my number one pick from Blueprint Gaming.
Austin Powers – International Man of Mystery was released in 1997 and is about a 1960s spy and his arch nemesis, Dr. Evil, both portrayed by comedian Mike Myers. Power is cryogenically frozen so he can come back in the future to foil the plans of Dr. Evil, who escaped in a "Big Boy" rocket.
If you've never seen it, those two sentences should be enough to tell you that this is no James Bond movie. With characters like Number 2, Alotta Fagina, and Random Task, when I say it doesn't take itself seriously, you can see that I mean it.
While my favorite character, Scott Evil, is nowhere to be seen on the reels, Dr. Evil and Felicity Shagwell are represented. The game encompasses few of the Austin Powers movies, though, as Felicity and Fat Bastard weren't introduced until the 1999 sequel, Austin Powers' The Spy Who Shagged Me."
From the familiar soundtrack to the crazy features like Laser Shark Wild Reels and Dr. Evil Nudges, this game perfectly translates the movie into a game.
If you have seen any of the Austin Powers films, you know that they give Blueprint a lot of material to work with. This game is wild in more ways than one.
There are colossal, sticky, and stacked wilds. I was watching the reels spin, and all of a sudden, a laser shark popped up in front of the screen and started shooting symbols, making them wild. Oh, and if you get your mojo, you're wild, too. Yeah, baby, yeah!
Free Spin opportunities feature other favorites like Mini Me, the Fembots, Fat Bastard, and Dr. Evil's Volcanic Lair.
While you can't win "one milleeeon dollars," you could win up to a quarter of that playing the Austin Powers slot. Now that IS Groovy, Baby!
Final Thoughts
Blueprint Gaming started in the United States — Atlanta, Georgia, to be exact. It opened its doors in 2001 but has been part of Germany's Gauselmann Group since 2008.
The company is primarily a UK operation now and designs fruit machines as well as online and land-based video slot games. Some of the slots are linked to Blueprint's progressive jackpot system called Jackpot King. So, if you see that designation, you know some big money prizes go with it.
I think Blueprint does a great job of converting a popular theme without letting it fall flat or going too far over the top.
In my opinion, a good slot game has the right combination of entertainment plus winning potential. Blueprint's games certainly offer enough features to keep you engaged as well as allow you to win some bonus cash here and there.
I like the diversity of the collection and the themes that this company has chosen. It's a good reminder not to take anything too seriously. So, if you want to try out some new games and could use a few laughs along the way, you might want to check out their entire collection.
Not every game is film-related like the ones that I've chosen. Other popular titles include Thundercats, Peter Pan, King Kong Cash, and Genie Jackpots.
There are plenty of Blueprint-produced games that I enjoy. But the five I've selected to cover here are the best of the best, in my opinion. They're clever conversions of TV and film to a game format.
Keep an eye on our slots blog for more on the best slots games, the best places to play them, and the latest bonuses and promotions.
AUGUST
Casino of the Month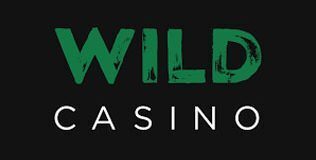 Welcome Bonus
250% up to $5,000
Read Review
Visit Site