Most Unbeatable UFC Stars in 2021 – Could These Fighters Retire Without Losing Again?

In the cut-throat world of mixed martial arts, maintaining a blemish-free record is nigh impossible. But are there any fighters in the UFC that can retire unbeaten?
Khabib Nurmagomedov dominated at a high level and ended his career with a record of 29-0. It can be done, but it's extremely rare.
All five athletes below, however, have a great chance of retiring without losses from this point on.
Most of the greats have already suffered losses. Anderson Silva, Georges St-Pierre, Demetrious Johnson, and even Jon Jones has a loss on his resume. Well, it wasn't exactly a legitimate loss, but we'll have a chance to touch on that later.
Defeats, while never nice to suffer, are pretty much part and parcel of fighting in the world's greatest MMA promotion. And the five fighters below all know what it's like to pick up defeats.
But today, I'm going to give my $0.02 on the most unbeatable fighters in the UFC in 2021. Additionally, I will explain why these mixed martial artists could retire without losing again.
Jon Jones
Division: Heavyweight; Light Heavyweight
Who beats Jon Jones? Well, no one has managed to do it just yet. Sure, check Jones' record and you will find a "loss" to Matt Hamill back in December 2019.
It wasn't a loss in the true sense of the word, however, as "Bones" was disqualified on account of landing illegal 12-6 elbows.
But still, following a 13-year career, the New Yorker is one of the most unbeatable fighters in the UFC. His stats are wild for a guy that has been on the top for so long.
UFC Statistics for Jon Jones (2021)
Takedown Average
1.85
Takedown Accuracy
44%
Takedown Defense
95%
Significant Strikes LPM
4.30
Striking Accuracy
57%
Significant Strikes APM
2.22
Striking Defense
64%
Submission Average
0.4
Technically, this guy has never lost a fight. But, on the flip side, Jones has come close to picking up losses over the years.
Dominick Reyes, for example, can count himself horrifically lucky not to become the first fighter to beat the multiple-time UFC light heavyweight champion.
On that night, the most controversial mixed martial artist of all time somehow managed to be awarded a unanimous decision, despite being second best for most of the fight.
Once considered the most unbeatable fighter in the UFC, Jones' dominance has waned somewhat over the years. That has not been disputed.
How Jones Could Retire Unbeaten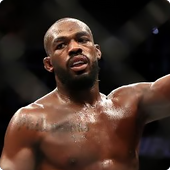 So, why am I predicting that Jones retires unbeaten in the UFC? Well, let's just say that I don't believe he will be hanging around in the fight business for much longer.
Now at heavyweight, the hope is that he will meet Francis Ngannou in a heavyweight clash that would make a wax statue salivate. But I don't see it happening.
In my opinion, Jones will have a couple of fights at 265 before dropping back down to 205. And no one beats him there.
There is also a chance that the promotion succeeds in their attempts to scrap that Hamill loss from his record. If that happens, he could legitimately enter the record books as one of a small selection of unbeatable UFC fighters.
Valentina Shevchenko
Division: Women's Flyweight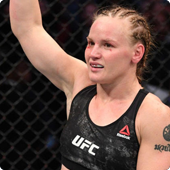 Valentina Shevchenko's strengths and weaknesses are known by anyone with even a passing interest in MMA.
The problem the peers of "The Bullet" face is that her strengths significantly outweigh any shortcomings. She is one of a very select band of unbeatable UFC fighters that is absolutely dominant in their weight class.
Shevchenko is the greatest fighter in the history of the women's flyweight division, and her equal has yet to show up.
It's likely that we will never see another fighter of her quality under the 135-pound threshold, where she began her UFC career.
Of course, the Kyrgyzstani has suffered losses in her career to date. But as explained above, I believe she is now one of a select band of the UFC's unbeatable fighters in 2021.
Why Shevchenko Won't Lose Again
If Shevchenko sticks at 125-pounds or even moves up to bantamweight when Amanda Nunes decides to leave her gloves in the cage for the last time, I can't see anyone beating her.
At 33, she hasn't got a lot of time left in the game, and there is no one — and I mean no one — emerging at flyweight or bantamweight with the tools necessary to defeat her.
If you're betting on UFC fighters that will retire unbeaten from 2021 onward, back Shevchenko.
Francis Ngannou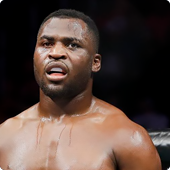 At one point, the "baddest man on the planet" was typically the heavyweight champion of boxing. Not anymore.
That tag is usually reserved for the heavyweight champion of the UFC. And no one wears the label with as much swagger as the incumbent king of the division, Francis Ngannou.
One of the most unbeatable UFC fighters in 2021, Ngannou didn't enjoy the most auspicious of starts.
A former sand miner from Cameroon, Ngannou chased his dream of being a competitive mixed martial artist. It took him all the way to a UFC heavyweight title shot against Stipe Miocic in January 2018.
He was outclassed by Stipe and picked up a loss against Derrick Lewis six months later. But that loss was a blessing in disguise for "The Predator," who came back much stronger.
He avenged the defeat to Stipe with a vicious knockout win to take the strap and looks unstoppable at his weight class.
Why Ngannou Will Keep Winning
Like Shevchenko, Father Time is not on the African's side. He turns 35 in September and has reached the top of the mountain.
There is no way he could make light heavyweight, and with no divisions above him, will more than likely keep smashing opponents until he grows bored and walks off into the sunset.
As it stands, unbeaten UFC fighter Cyril Gane is being touted as the man who potentially holds the keys to Ngannou's downfall. But I don't think the cerebral Frenchman will be able to deal with his power.
Who can beat Ngannou? I don't see anyone out there capable. The only fighter that has a chance of taking him down is Jon Jones. But as I said earlier, I don't see that fight being made.
Kamaru Usman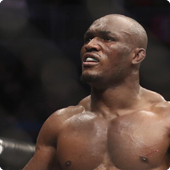 In the men's game, the most unbeatable fighter in the UFC in 2021 is Kamaru Usman.
The "Nigerian Nightmare" has lived up to his moniker with some downright scary performances over the past few years. His dominance of the division makes it difficult to consider the possibility of him losing any time soon.
Although Usman is not an undefeated UFC fighter, he is clearly one of the best in the business. He suffered a loss to Jose Caceres in his second pro fight back in 2013 but has won every single fight since.
I strongly believe he can reach the end of his impressive run at 170-pounds without picking up any further losses.
He has beaten all the top guys in the division, with wins over Colby Covington, Gilbert Burns, Tyron Woodley, Rafael dos Anjos, Jorge Masvidal, and Demian Maia.
That's a seriously good return. But it begs the question — who else is there that can challenge him?
Why Usman Won't be Beaten Again
Leon Edwards will give Usman a good fight. But let's be honest; Edwards will not beat the champ.
Usman is ridiculously dominant in one of the strongest weight classes in any combat sport on the planet. He has proven himself to be one of the all-time greats, but will likely fight a few more times before hanging up his gloves.
The former NCAA Divison II wrestler has no plans of moving up to middleweight, especially with Israel Adesanya — a man some believed could have retired from the UFC without a loss — holding the fort at 185.
Usman turns 35 in May 2022. The end of his career is approaching. But don't expect one of the smartest fighters on the planet to put himself in fights he knows he can't win.
One of the top unbeatable fighters in the UFC, I'm predicting Usman retires without any further losses. You can check out my earlier piece I did on Usman's strengths and weaknesses below.
Amanda Nunes
Division: Women's Bantamweight; Women's Featherweight
The last on my list of the most unbeatable fighters in the UFC in 2021 is Nunes. What can you say about "The Lionness" that doesn't sound trite?
She is, undoubtedly, one of the greatest UFC fighters of all time. She is the best fighter we have ever seen in women's MMA and is the UFC's most unbeatable fighter, right now.
Nunes is, like many on this list, approaching the end of a fantastic career. The titleholder at both 135 and 145, the Brazilian has won over pretty much every single on the greats in this sport.
Cris Cyborg, Valentina Shevchenko (x2), Germaine de Randamie (x2), Holly Holm, Ronda Rousey, Miesha Tate… she's beaten them all.
Amanda Nunes Record Since Winning the UFC Bantamweight Title
Megan Anderson
Win by Submission
UFC 259 – March 6, 2021
Felicia Spencer
Win by Decision
UFC 250 – Jun 6, 2020
Germaine de Randamie
Win by Decision
UFC 245 – Dec 14, 2019
Holly Holm
Win by TKO
UFC 239 – Jul 6, 2019
Cris Cyborg
Win by KO
UFC 233 – Dec 29, 2018
Raquel Pennington
Win by TKO
UFC 224 – May 12, 2018
Valentina Shevchenko
Win by Decision
UFC 215 – Sep 09, 2017
Rousey Rousey
Win by TKO
UFC 207 – Dec 30, 2016
Miesha Tate
Win by Submission
UFC 200 – Jul 09, 2016
What's more, she's handed out some unthinkable beatings in the process.
The Most Unbeatable UFC Fighter?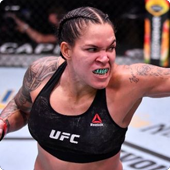 Nunes is not undefeated. She has lost before, of course. Four times, in fact. But since her last loss, to Cat Zingano in 2014, she has looked invincible.
Her progression from contender to female G.O.A.T has been a pleasure to watch, and she undoubtedly deserves everything that she has worked for.
Now married and with a child, the chances are we will see the dominant Brazilian leave her gloves in the cage soon.
As things are, Nunes is one of the most unbeatable fighters in the UFC in 2021. No, scrap that. She is the most unbeatable fighter in the UFC. Period.
Wrapping Up the UFC's Most Unbeatable Fighters in 2021
From Jones to Nunes, there are some special mixed martial artists in the UFC today.
I'm looking forward to seeing what more is to come from the guys above, and whether they can justify their labels as the most unbeatable UFC fighters in 2021. There is a great chance that all five could make it to the end of their careers without losses.
If you enjoyed reading this piece, be sure to check out our MMA blog regularly. It's packed full of top-quality insight, fight previews, predictions, and much more.
Until next time!
AUGUST
Casino of the Month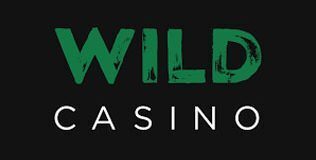 Welcome Bonus
250% up to $5,000
Read Review
Visit Site