Ranking the 6 Most Clutch NBA Players of All Time

It's always interesting to hear how people describe a clutch player in the NBA. Many people likely associate it with a buzzer-beater or game-winning shot. However, we also have to factor in stepping up in big moments.
A player might not hit a game-winner in Game 7, but a great performance could lead their team to a playoff series victory. Every team needs a star player to guide them in the clutch.
The most clutch NBA players have these traits. Over the years, knowing who they are – and taking advantage of that knowledge – could easily have helped you profit at the best sports betting sites.
It's important to consider the current players who can help make you cash, but looking back on history can show you what to look for, too. Let's dive into out how those clutch players stepped up when it mattered most.
6. Tim Duncan, PF, San Antonio Spurs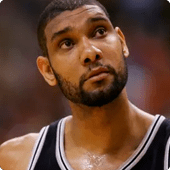 5-Time Champion
71.9 Winning Percentage
Tim Duncan is far from the flashiest player in NBA history, but there's no denying his spot among the greatest players in NBA history. Duncan was the driving force behind the San Antonio Spurs dynasty in the 2000s.
Duncan's status as one of the clutchest NBA players doesn't stem from game-winners. His most impressive clutch shot was in the playoffs against the Los Angeles Lakers, but Derek Fisher answered it with a game-winner.
Most people likely remember his game-tying three against the Phoenix Suns in the 2008 NBA playoffs.
Tim Duncan's clutch 3 to send it to double overtime against the Suns in the 2008 Playoffs. https://t.co/5WmIMB8OGX

— The Spurs Zone (@TheSpursZone) December 8, 2014
San Antonio went on to win Game 1 in double-overtime. However, this was years after Duncan established himself as a clutch player.
An interesting note about Duncan's playoff career is he only played in six Game 7s. That's a small number when you consider he played in 251 career playoff games. The Spurs lost Game 7 of the 2006 Western Conference Semifinals, but it was through no fault of Duncan.
He stepped up with 41 points, 15 rebounds, and six assists. That was an excellent performance, but it came at a loss. Undoubtedly, the 2003 playoffs made Duncan one of the most clutch basketball players.
Three games stand out from the 2003 postseason.
| | | | |
| --- | --- | --- | --- |
| Stats | Game 1 NBA Finals | Game 1 WCF | Game 3 WCF |
| Points | 32 | 40 | 34 |
| Rebounds | 20 | 15 | 24 |
| Assists | 6 | 7 | 6 |
| Blocks | 7 | 1 | 6 |
| Field Goal Shooting | 11-17 | 14-20 | 12-19 |
Three of his highest four-game scores in his playoff career came in the 2003 NBA playoffs. Duncan averaged 24.7 points, 15.3 rebounds, 5.3 assists, and 3.3 blocks in the postseason, leading the Spurs to an NBA Championship.
Duncan won five NBA titles in his career, winning NBA Finals MVP three times. Using the top NBA betting sites to wager on Duncan was always a good decision.
5. Kevin Durant, SF, Brooklyn Nets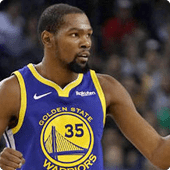 2-Time Champion
62.5 Winning Percentage
Kevin Durant had his fair share of game-winners. Everyone remembers the earliest buzzer-beating three-pointer to beat the Dallas Mavericks to kick off the 2011-12 season.
Durant had many clutch moments with the Oklahoma City Thunder, but he became one of the NBA's most clutch players when he joined the Golden State Warriors. His move to Golden State was among the best NBA free agent signings ever.
He led the Warriors to back-to-back NBA titles in 2017 and 2018. Durant won Finals MVP in both series. Durant had a pair of clutch three-pointers from nearly the same spot in Game 3.
His performance in Game 3 of the 2018 NBA Finals was the second-best in his playoff career. Durant had 43 points, 13 rebounds, and seven assists while hitting the clutch three-pointer.
The following year, he led the Warriors to a first-round series victory over the Los Angeles Clippers. Durant closed out the series with 50 points, six rebounds, and five assists. That was his second straight 45+ point game.
Durant added to his status as one of the most clutch NBA players ever with his performance in the 2021 Eastern Conference Semifinals. The Brooklyn Nets were missing Kyrie Irving, and James Harden wasn't 100 percent. Check out Durant's performance in Games 5 and 7.
| | | |
| --- | --- | --- |
| Stats | Game 5 | Game 7 |
| Points | 49 | 48 |
| Rebounds | 17 | 9 |
| Assists | 10 | 6 |
| Field Goal Shooting | 16-23 | 17-36 |
He was an inch away from knocking down the game-winning three in Game 7. His two-pointer forced overtime, but the Nets lost to the Milwaukee Bucks. Still, Durant was as clutch as ever, putting the Nets on his back.
Durant should continue to add to his clutch legacy. Perhaps we'll see another NBA Finals appearance.
4. Magic Johnson, PG, Los Angeles Lakers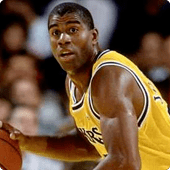 5-Time NBA Champion
74.0 Winning Percentage
Magic Johnson was the leader behind a Los Angeles Lakers team that dominated the 1980s. The Showtime Lakers won five championships in nine seasons, with Johnson winning Finals MVP three times.
Johnson had a few clutch shots in his NBA career, but nothing was bigger than Game 4 of the 1987 NBA Finals. The Boston Celtics held a 16-point lead, but Johnson led a comeback.
He hit a game-winning hook shot with two seconds remaining to give the Lakers a 3-1 series lead. Los Angeles won the 1987 NBA Finals, with Johnson averaging 26.2 points, 13.0 assists, and 8.0 rebounds.
The following season, Johnson left his mark as one of the most clutch NBA players in the playoffs. The Lakers played in three consecutive Game 7s. They needed their best player, and Johnson delivered.
He averaged 22.0 points, 13.7 assists, and 7.7 rebounds in those three games. He didn't win Finals MVP, but he played a significant role in their 1988 NBA Championship.
These performances were all great, contributing to Johnson being one of the most clutch NBA players. However, I can't imagine anything tops his performance in Game 6 of the 1980 NBA Finals.
42 points
15 rebounds
7 assists
3 steals
14-23 field goal shooting
Kareem Abdul-Jabbar missed Game 6 with an ankle injury. The Lakers needed a center, so they opted to use their 6'9" point guard.
Johnson looked comfortable in the role, leading the Lakers to the NBA Championship. His legendary performance in Game 6 earned him finals MVP as a rookie.
Playing out of position in an NBA Finals Game as a rookie had to have brought a ton of pressure. Johnson had everything going against him but delivered and established himself as a clutch player in the NBA.
3. Kobe Bryant, SG, Los Angeles Lakers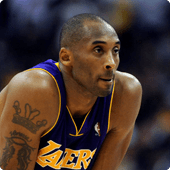 5-Time NBA Champion
26 Game Winners
62.1 Winning Percentage
It was only a matter of time before Kobe Bryant appeared on this list. Bryant made a career of hitting clutch shots and game-winners. The man known as the Black Mamba has so many that we compiled a list of Kobe Bryant's most clutch moments.
Honestly, where do you start with Bryant's game-winners? His game-winner in the 2006 NBA playoffs against the Phoenix Suns was his most famous, but I want to spotlight his clutch shots against the Portland Trail Blazers in 2004.
Kobe Bryant's clutch game-tying and game-winning shots against the Portland Trail Blazers in 2004.

👀🔥#LakeShow pic.twitter.com/XfrdeSdNv9

— Lakers UK (@lalakersuk) March 20, 2020
Both shots were tough, but that didn't stop Bryant from ending Portland's playoff hopes. At this point, Bryant had already established himself as one of the most clutch NBA players.
He had a wild game-winner against the Miami Heat in 2009. Bryant banked in a straightaway three-pointer to give the Lakers a one-point victory.
The Lakers had a three-peat in the early 2000s, but Shaquille O'Neal won Finals MVP in those three years. The majority of his clutch playoff performances came after O'Neal left Los Angeles.
Bryant had 35 points, 10 assists, and six rebounds in Game 6 of the 2009 Western Conference Finals. The victory sent the Lakers to the NBA Finals. He won his first Finals MVP by averaging 32.4 points, 7.4 assists, and 5.6 rebounds.
This might be a hot take, but I believe his most clutch performance was his final NBA game.
60 points
4 rebounds
4 assists
22-50 field goal shooting
It wasn't efficient, but Bryant had the green light in his final NBA game. The Lakers trailed by nine in the fourth quarter, but Bryant led a big comeback. He scored 23 points, including a late go-ahead jumper.
That game was a symbol of his NBA career. There's no doubt Bryant is one of the most clutch NBA players of all time.
2. LeBron James, SF, Los Angeles Lakers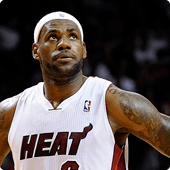 4-Time Champion
19 Game Winners
65.4 Winning Percentage
LeBron James entered the NBA with lofty expectations. Somehow, James blew away those expectations to become one of the greatest players of all time.
There's no need to bury the lead on this one. Everyone knows the most clutch performance of James' career was in the 2016 NBA Finals. The Golden State Warriors held a 3-1 series lead, but James led the Cavaliers to three straight wins and an NBA title.
He looked like one of the most clutch NBA players ever with his performance in the final three games.
| | | | |
| --- | --- | --- | --- |
| Stats | Game 5 | Game 6 | Game 7 |
| Points | 41 | 41 | 27 |
| Rebounds | 16 | 8 | 11 |
| Assists | 7 | 11 | 11 |
| Blocks | 3 | 3 | 3 |
| Field Goal Shooting | 16-30 | 16-27 | 9-24 |
The 2016 NBA Finals is the best NBA Finals of the 21st century. Three years before, James had another clutch performance in the NBA Finals.
Everyone will remember Ray Allen's three-pointer in Game 6 of the 2013 NBA Finals, but they were only in that position because James scored 16 points in the fourth quarter. He was the driving force behind the comeback. James had 37 points, 12 rebounds, and nine assists in Game 7.
Many people believed James saved his legacy with a clutch performance in Game 6 of the 2012 Eastern Conference Finals. The Miami Heat faced a 3-2 series deficit with a road game. James was on the verge of another playoff disappointment, but he refused to let that happen.
LeBron James wasn't letting Miami go home early. James dropped 45 points and 15 rebounds in a Game 6 win over the Celtics to avoid elimination in the 2012 ECF. One of my favorite King James performances.pic.twitter.com/ZDXNUsU5uQ

— ProCity Hoops (@ProCityHoops) February 23, 2020
And, of course, James has had many game-winners in his career. His game-winner against the Orlando Magic in the 2009 NBA playoffs is the most famous, but he has a few more playoff game-winners.
His ability to step up in marquee games makes him one of the most clutch basketball players. He is among the NBA players that are clutch.
1. Michael Jordan, SG, Chicago Bulls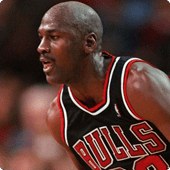 6-Time Champion
25 Game Winners
65.9 Winning Percentage
Did you expect anyone else? Michael Jordan is a six-time NBA Champion, winning Finals MVP in every championship. That should be enough to top the list of NBA's most clutch players.
Jordan's clutchness began in college when he hit the game-winner in the 1982 National Championship Game. That was the beginning of an NBA career full of game-winners and clutch moments.
Jordan's career had many great game-winners, but "The Shot" against the Cleveland Cavaliers is perhaps the most famous. He became the first player to hit a game-winning buzzer-beater to win a winner-take-all playoff game.
This day in #Bulls history in 1989: The Shot.
Michael Jordan hit one of the most iconic buzzer beaters as the Bulls defeated the Cavaliers. pic.twitter.com/rSPl75WJ2e

— Chicago Bulls (@chicagobulls) May 7, 2017
Ultimately, the 1989 NBA playoffs didn't end in a championship. However, it was only two years before the Chicago Bulls began their run of three straight titles.
John Paxson may have hit the game-winner to clinch the 1993 NBA Finals, but Jordan had a legendary Finals performance. He set a Finals record with 41.0 points per game. He had four 40+ point games, including 55 in Game 4.
Jordan kicked off the 1997 NBA Finals with a game-winning buzzer-beater in Game 1. In Game 5, Jordan had his iconic Flu Game. It was a slow start, but check out his final numbers.
38 points
7 rebounds
5 assists
3 steals
13-27 field goal shooting
He rebounded from a slow start to lead the Bulls to a comeback victory. Jordan hit the go-ahead three in the final minute. The Bulls won Game 6 behind 39 points and 11 rebounds from Jordan.
His final game with Chicago was Game 6 of the 1998 NBA Finals. Jordan scored 45 points, including the game-winner jumper in the final seconds, to win his sixth championship.
With that, Jordan is the most clutch NBA player.
Who Is the Most Clutch Player in NBA History?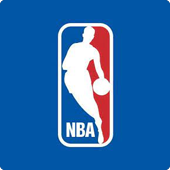 Many aspects go into being a clutch NBA player. The game-winners are great, but I wouldn't consider it the biggest factor. I focused on players who stepped up in a clutch moment or playoff game.
After all, it's one thing to deliver your finest effort in a normal game. It's another thing entirely to do it at a heightened stage.
How many times did we see Michael Jordan and LeBron James come through with everything on the line? Ultimately, Jordan gets the edge among the most clutch NBA players because he had more success in the NBA Finals.
Spotting the most clutch NBA players (and moments) ahead of time can be profitable for NBA bettors. It can help you bet on games, and even championships.
In fact, knowing ahead of time which players are best in crunch time can even give you an edge in live sports betting. For the best odds to do just that, visit the best sites for betting live on sports.
Best Live Sports Betting Sites
AUGUST
Casino of the Month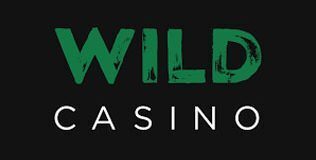 Welcome Bonus
250% up to $5,000
Read Review
Visit Site