Money Making Tips for Betting on Celebrity Boxing Fights

Some folks love celebrity boxing matches, while others find them about as exciting as a twelve-part documentary on the origins of sandpaper.
But winning money on celebrity fights can make betting on YouTube stars, actors, and pop stars inside the ropes a worthwhile endeavor. Seriously.
Providing they know what you are doing, I would go as far as to say that a shrewd bettor can exploit these fights for profit the same way that some of these teen idols and talentless "stars" have been exploiting baby sitters for their hard-earned cash over the years…
With that in mind, I'm going to give you some tips on how to bet on celebrity boxing matches to make money. So that at least someone, somewhere, will make some coin from these fights.
Understanding the Basics
We've seen a resurgence in the idea of celebrity fights in recent times. But despite what some may think, the concept of putting a couple of amateurs inside the squared circle for kicks is not a new idea.
In the early 21st century, we had the likes of Vanilla Ice vs. Willis from Diff'rent Strokes, Ricky Gervais vs. Grant Bovey, and a showdown between stars of The Partridge Family and The Brady Bunch go at it.
With the emergence of social media, Logan Paul vs. KSI drew huge interest in the 2010s. Exactly how many pay-per-views did Paul vs. KSI sell? According to the latter, over one million PPV buys were achieved, with an official figure of 1.3 million in the books.
Impressive, sure. But with these types of fights continually drawing betting interest, understanding the basics of celebrity boxing matches will help. If the goal is to make money betting on celebrity boxing matches, that is.
If you are unsure how to wager on boxing fights between celebrities, the first part of getting to grips with it all is to understand how to approach the fight. From a bettor's perspective, of course. Finding the best odds for celebrity boxing matches on entertainment betting sites or the best boxing betting apps is important — and I will cover that a little later — but first ask yourself the following questions.
Is it an amateur or professional fight?
What are the rules?
Are KOs permitted?
What size are the gloves?
Will headgear be worn?
Is the fight for charity, or will it be competitive?
Once you have the answers to the questions above, you can then move on to choosing your fighter.
How to Choose Your Fighter
When the idea of celebrity boxing was first floated, the intention was to put two fairly well-known personalities inside the ropes for charitable purposes.
But as the years have gone by, the concept has evolved beyond watching pudgy comedians throwing haymakers at DJs to YouTubers and social media stars scrapping it out. Or even taking on basketballers and other types of athletes.
Then, the unthinkable happened — some of these social media stars took to calling out world-class fighters, often in a very disrespectful fashion. Those same legends of the ring and cage saw the opportunity to make money off the back of the popularity of these guys who, well, had little to no chance of beating them.
This appeared to create a weird dynamic. But in fact, it is the same idea that has existed for a very long time. In short, just as many people are willing to pay to see the arrogant and impudent bigmouth get his comeuppance as they are to watch their guy win a fight.
Betting with Your Head
Muhammad Ali understood this concept very well. As did the likes of Floyd Mayweather and Conor McGregor. Heck, the "heel" in professional wrestling is a character that exists solely to generate this interest in fights.
But as exciting as it can be for some to get drawn into the charade of picking the "good guy" or the "bad guy," if you are betting on celebrity fights for real money, steer clear of getting emotionally involved.
Instead, you want to look for the fighter who is best equipped to emerge victoriously. In other words, bet with your head and not your heart.
Here are a few things to consider.
Does either competitor have boxing experience?
Is there data to use for either fighter?
Is there a clear difference in size, speed, or athleticism?
Who has the advantages in reach and height?
Who is the tougher of the two?
Stamina matters – who can last the longest?
Who is likely to be the most durable?
The Qualities that Matter
If you are betting real money on celebrity fights, it's hard to gauge who to back. Especially if both guys have little to no experience of being punched in the face.
But in a sport like boxing, some qualities can help even an inexperienced competitor gain the upper hand. Reach, for example, being one of the most crucial. If you have longer arms than your opponent, it's going to be harder for them to get past your jab and close enough to hit you.
Height is something else to consider. If the fighter in the blue corner is 6'8″ and the fighter in the red corner is 5'8″, the chances of a head shot knockout win for the red corner are not going to be promising.
But in a boxing match featuring a fighter against a YouTuber, for example, size, height, power, and reach can often go out the window.
Still, learning how to assess boxing matches will help somewhat, given the parameters of success are, well, pretty much the same. Even the level of skill is not.
Odds for Celebrity Boxing Fights
A bookie's methods for working out odds for celebrity boxing matches this year will be the same as they will be in ten years.
The favorite for the fight will pay out less than the underdog. That's a given, regardless of who is fighting.
Typically, when a comedian is, say, fighting a washed-up pop star, there is little to separate them. So it comes down to using the information above to distinguish who stands the best chance of emerging victorious from the fight. But, of course, the odds have to be worth taking.
It's incredibly important to understand how to find value in betting odds. Why? Well, it is the best way to make a profit betting on sports of any kind. And that includes celebrity boxing matches.
But look, let's be honest here. It's difficult to find value in odds for celebrity boxing matches when there is little data on either guy. That doesn't mean that it's impossible, of course, but rather that it might take just a little more effort to work out where the value is.
Perhaps the most important part of getting top odds on boxing matches between celebrities, however, is to shop around. Odds on the best boxing betting sites tend to differ, meaning that you could find a better price on Fighter A to win on one site or app than you can on Fighter B.
But here is where it gets really interesting. The best way to make money betting on celebrity matches is to know the right bets to target.
Best Celebrity Boxing Matches Bets
The aim of the game is knowing how to win money wagering on celebrity boxing matches.
Whether it's the top fight between YouTubers — or an undercard bout featuring an aged boyband member against the guy who played the boyfriend of that actor from that sitcom — there will likely be plenty of celebrity boxing betting markets to look at. So, what are the best bets to target?
By using the knowledge that you have accumulated above, you can target the bets that make the most sense. From both a logical and potentially profitable standpoint.
Typically, you can count on the bets below being the ones to pay attention to when placing bets on celebrities punching it out.
Celebrity Boxing Moneyline Bets – Place a Bet on the Winner
Celebrity Boxing Over/Under Bets – For example, will the fight go past 2.5 Rounds?
Celebrity Boxing Prop Bets and Specials – All kinds of bets such as the method of victory, the round the fight ends in, the number of knockdowns, and much more
When it comes to celebrity boxing bouts, the three markets above are the ones that I usually stick to. So, when the next big celeb fight comes around, make sure to pay attention to these markets, first and foremost.
Wrap Up
Now you know how to place bets on celebrity boxing matches, I think you're good to go!
Providing you use the information above, you can use your judgment when it comes to betting on celebrity bouts. If a bet looks good, the odds work, and there is an opportunity to make money, you will now know what to do.
If it's elite matches you are looking to bet on, make sure to check out the following sections on our site.
Let's do this again sometime. Until then, good luck with your bets!
August
Casino of the Month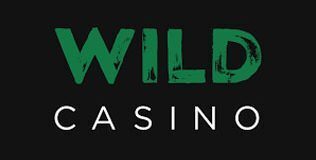 Welcome Bonus
250% up to $5,000