Mocking the 2019 NFL Draft With a Look at Betting Opportunities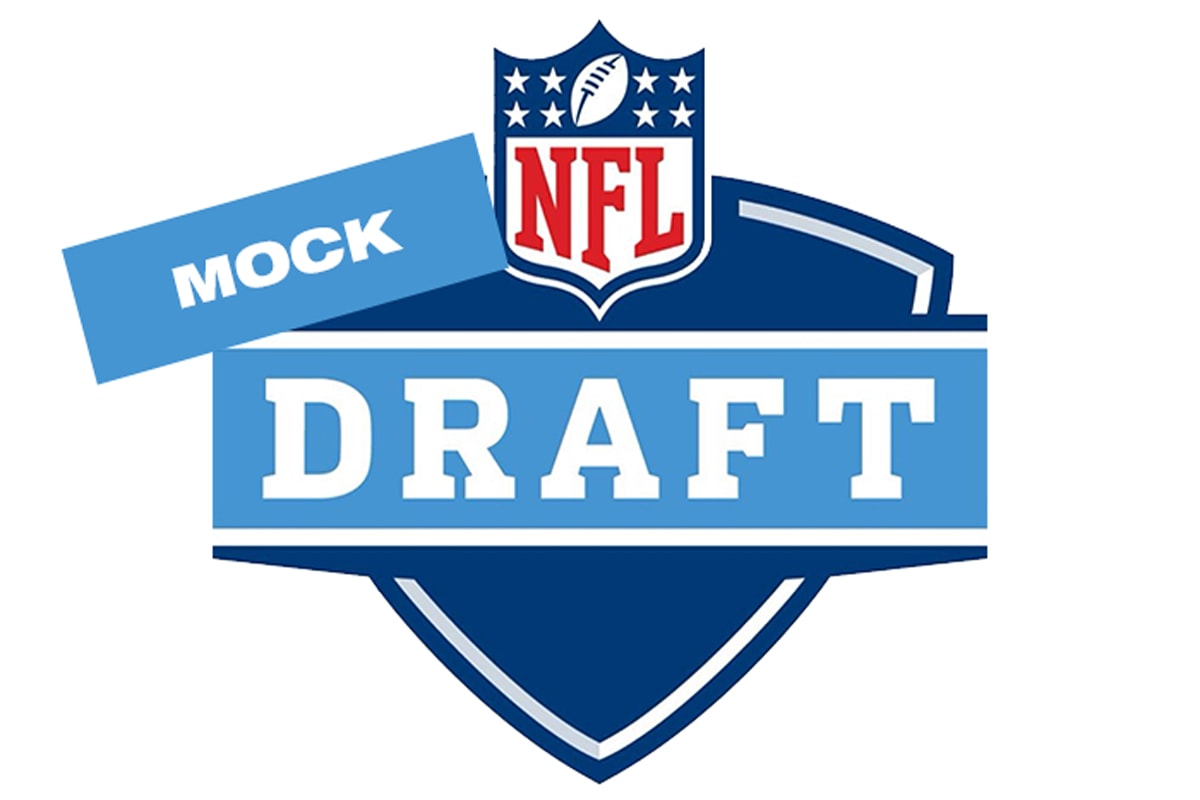 The clock is ticking for the Arizona Cardinals.
GM Steve Keim and rookie head coach Kliff Kingsbury have precious little time to decide what to do with the first pick in the 2019 NFL Draft and from there attempt to rebuild a failing organization.
For several months, it appeared that Arizona was poised to hit the reset button at the quarterback position. The top betting websites agreed, listing Oklahoma star passer Kyler Murray as high as a -500 favorite to be the top pick.
Since then, there have been whispers from the desert that the Cardinals have soured on the idea of taking Murray and trading away Josh Rosen. Despite that, sportsbooks have doubled down on Murray, boosting his price to -600.
Should bettors feel even better about Murray being the first pick in the draft?
It's tough to say, but that's just one of many questions that need answering in round one. Join me as I issue out one last mock draft and try to detail how to bet on a litany of NFL Draft props in the process.
Arizona Cardinals – Kyler Murray, QB, Oklahoma
Murray is a special talent. He's not the ideal height for an NFL passer, but he otherwise could be one of the most dynamic players the league has ever seen.
Add in a direct connection to new head coach Kliff Kingsbury and a less-than-stellar rookie campaign out of incumbent starter Josh Rosen, and this pick makes too much sense.
There are back-and-forth rumors surrounding this pick, but I think Arizona's reluctance to show their hand may have more to do with trying to find the right compensation for Rosen in trade talks. Either way, the Cardinals need to believe in whoever their guy is under center, and with no public backing of Rosen, I tend to think that's going to be Murray.
Vegas agrees, as Murray is a huge -600 favorite.
Even if it's not Arizona that takes Murray here, I believe someone will want him badly enough to make him the top pick. Nick Bosa (+400) and Quinnen Williams (+1000) are fine pivot plays if you're betting on the 2019 NFL Draft, but I don't think they win you any money.
San Francisco 49ers – Nick Bosa, EDGE, Ohio State
With Murray going first overall to Arizona (or someone else), all eyes are on the 49ers, who will probably look to keep adding pieces to a rising defense.
San Francisco would also be a very real threat to trade down out of this spot, but I think Bosa is the second overall pick, regardless. The Niners can improve their pass rush further by adding Bosa, or any team trading up into this spot could view him as a game-changer on the edge.
Bosa certainly is that, and he currently is the easy favorite (-300) to be the second player drafted, per BetOnline. Quinnen Williams (+300) and Josh Allen (+1400) are also viable options, but Bosa is arguably the most complete player in this entire draft.
If it weren't for Murray going #1, it'd be Bosa hearing his name called first, and in a lot of ways, that probably should be the case. That isn't going to happen, so the Niners should stay put and let a massive steal fall into their lap.
New York Jets – Ed Oliver, DT, Houston
This is where the 2019 NFL Draft could really turn a corner and get ugly. I mean, it could start off that way immediately if Kyler Murray isn't the top pick, but with whispers that the Jets love Ed Oliver, things could get weird in a hurry at pick three.
Quinnen Williams or Josh Allen makes good sense here. They're better-rated prospects, are probably safer options, and address a need just as much as Oliver does. But Oliver is a special talent that has been downgraded due to his size and his personality.
New York could shock with this pick, but it's not even that surprising. SportsBetting.ag hands Oliver a +275 price tag to be the #3 pick in this year's draft, and the buzz is already hopping around this pick.
Oliver was at one time in the mix for the #1 pick in the draft, too. The talent and upside are there, and if the Jets want to add a man-eater to their defensive line, who says no to Oliver being that guy?
Oakland Raiders – Josh Allen, EDGE, Kentucky
I almost mocked Dwayne Haskins here. That's what the combination of Jon Gruden and Mike Mayock does to me. I believe these guys know football and have a vision, but it might be distorted in some manner.
There is a need for a quarterback upgrade if the Raiders don't believe in Derek Carr. But with Murray gone, I don't know if there is a quarterback worthy of the fourth overall pick.
You don't have to draft solely for need, but Oakland traded away a stud pass rusher and doesn't have much to get excited about on defense. That has to have them taking advantage of two elite prospects like Allen and Quinnen Williams sliding to them.
Make a case for either one. I won't fight you on it. But Allen fills a clear need and could ignite a terrible pass rush. Oakland has to start from scratch on the outside at some point. Few options (if any) will be better than Josh Allen.
Tampa Bay Buccaneers – Quinnen Williams, DT, Alabama
Williams is too good to slide much further at this point. I don't love that I'm writing this fate for him, but if you have to bet on Williams being a top-three pick or not (-120 either way at SportsBetting.ag), my guess is he won't be.
The talent is there for Williams to eat space, put pressure on the quarterback, and sniff out the run. He can do it all, and he does it at an extremely high level. The problem is he won't necessarily fit everyone's scheme, at least not effortlessly.
I've been mocking athletic linebacker Devin White to the Bucs all offseason, and hey, maybe he's still the pick. But not if Williams is still here. Tampa Bay has a ton of issues on defense, but adding this type of disruptive force up front can totally change your defense.
White is a fine pivot off of Williams, but I think his slide ends here.
New York Giants – Rashan Gary, DE, Michigan
I want to just put Daniel Jones or Dwayne Haskins here, but I'm starting to believe the Giants truly aren't enamored with any of the quarterbacks in this draft class.
It's tough to completely blame them, but they could be making a big mistake. The good news is they have an elite pass rusher right in front of them in Rashan Gary, and they need to improve that aspect of their defense.
New York has a lot of holes to fill, so they shouldn't draft a quarterback with the sixth pick unless they love him. That, and there are so many other issues that passing on a guy like Gary in general feels like a bad idea.
Eli Manning is pushing 40 and hasn't been good for years, but that may be what the 17th overall pick is for. Stay tuned.
Jacksonville Jaguars – Jonah Williams, OL, Alabama
The Jaguars could use some talent to slide in around Nick Foles. They could also invest in the quarterback position further and grab Foles' eventual successor.
But Jacksonville is actually built to compete right now. Instead of getting too flashy or looking beyond their current window, what they should do is beef up their offensive line. Someone like Williams has the versatility and stability to play across the entire o-line.
This is good news for Leonard Fournette and Jacksonville's ground game and shouldn't be bad news for keeping Foles upright. Jacksonville needs to bring in more talent elsewhere, but if you can't win the battles in the trenches, you're in trouble.
Jonah Williams gives the Jags a quality piece to the o-line puzzle, and they can now focus their energy elsewhere for the remainder of the draft.
Detroit Lions – Devin White, LB, LSU
There is no way Devin White really should slide this far, but here he is. Detroit would normally consider getting Matthew Stafford a new toy to play with, but their defense continues to need work, and that's head coach Matt Patricia's specialty.
The Lions started getting nastier defensively under his watch in 2018, but adding a dynamic linebacker like White could really give them the extra boost they need.
White is a legit sideline-to-sideline defender that could transform an otherwise lacking defense. His talent level could have had him inside the top-5, too, so the fact that the Lions are getting an insane steal only enhances this pick.
Buffalo Bills – D.K. Metcalf, WR, Ole Miss
The Bills need to protect Josh Allen and/or get him guys to throw the football to. Andre Dillard or Jawaan Taylor are two fantastic tackle options here, but the allure of Metcalf is going to be difficult to quiet.
This is a crowd-pleasing move, while nobody can forget Metcalf's awesome combine showing.
A man with his size/speed combination can't be kept down for long in a draft that preaches upside, while his deep ball upside is unfathomable in an offense with someone like Allen who can keep plays alive and attack down the field.
There are absolutely concerns with Metcalf, and this is probably a reach. But is there a better match of young talent at the quarterback and wide receiver positions? I'm not sure there is, beyond perhaps Patrick Mahomes and Tyreek Hill.
Denver Broncos – Drew Lock, QB, Missouri
I am a big Lock fan, and if you're seeking out a poor man's Patrick Mahomes, I think you find it here. I tend to think Broncos GM John Elway agrees, as he's been smitten with Lock's mobility and rocket arm for months.
I doubt that excitement has wavered, especially with Denver only trading for regressing veteran quarterback Joe Flacco and having no other answer under center.
The future isn't here yet for the Broncos, who still aren't ready to truly compete in the AFC West. Flacco is a mere placeholder, and everyone in the organization needs to realize that.
There are other prospects who can help Denver more in 2019 but few as good as Lock that could be crucial to their success in 2020 and beyond.
Cincinnati Bengals – Devin Bush, LB, Michigan
The Bengals could opt for Andy Dalton's future replacement, but I personally don't see a problem with Dalton. When healthy, he's been quite good. He has weapons around him and for the first time ever a brilliant offensive mind in Zac Taylor running the show in Cincy.
Cincinnati actually should be good offensively. What they need is a better defense, and bringing in a balanced linebacker like Bush should be a step in the right direction.
Green Bay Packers – T.J. Hockenson, TE, Iowa
The Packers are a very interesting team to try to project for the 2019 NFL Draft. Their free agency moves were spot on, and suddenly they're in position to do virtually whatever they want.
Due to that, there is chatter about them going after a potential Aaron Rodgers replacement under center or going the opposite way and investing in more weapons for their quarterback.
I'm leaning more toward the latter. Green Bay has an aging commodity at tight end in Jimmy Graham, and they could finally get Rodgers an elite tight end in Hockenson, who can both stretch the field and also help as a run-blocker.
More defensive bodies are in play here, but Green Bay should get Rodgers a new weapon to play with, and I think that's Hockenson.
Miami Dolphins – Andre Dillard, OT, Washington State
The Dolphins could opt for a quarterback here if they believed in one. I don't think they do, though, while the signing of Ryan Fitzpatrick is a contractual admission that they're punting 2019 altogether.
That's fine, as Brian Flores can get his guy in the 2020 NFL Draft. He could also opt for defensive help in this spot, but Dillard is a stud tackle, and the Fins will need one of those for the passer they get next season.
Atlanta Falcons – Montez Sweat, EDGE, Mississippi State
Sweat is a top-10 pass rushing talent, but many expect him to fall due to a heart issue. It isn't bad enough to keep him from playing, but it's certainly never something you want to hear.
That could give way to a slide, but I'm not sure Sweat gets past the Falcons. Atlanta has been wanting to move on from bust Vic Beasley, and they probably need to bring in a viable replacement to do that.
Washington Redskins – Dwayne Haskins, QB, Ohio State
The Redskins still haven't made a long-term move under center, so right now, they're stuck with aging veterans like Alex Smith (hurt) and Case Keenum (not very good).
Almost certainly going nowhere in 2019, the Redskins can just punt the season and hope to get their franchise passer in 2020, or they can hit the reset button now with Haskins. He has direct ties to owner Daniel Snyder, so why not connect the dots here?
Carolina Panthers – Jawaan Taylor, OT, Florida
Carolina could add some defensive help as the Panthers try to rebound on that side of the ball, but they need to think about Cam Newton's long-term health.
Newton was banged up in 2018, and it quickly led to Carolina's demise. To aid in his protection in 2019 and beyond, the Panthers would be wise to invest in further pass protection, and Taylor should be able to help there as well as the running game.
New York Giants (from Browns) – Daniel Jones, QB, Duke
I keep seeing people talk about how the Giants should take Jones at #6 if they love him. I don't buy the logic, especially if that isn't how Jones is being graded, and there's a chance he can fall this far.
I still think New York could like him enough to take him earlier, but the slide to 17 makes sense and is pretty realistic. Jones has a similar skill-set to Eli Manning (although much more athletic) and would be a fantastic backup option that could eventually supplant the aging veteran.
Minnesota Vikings – Christian Wilkins, DT, Clemson
The Vikings watched defensive tackle Sheldon Richardson flee to Cleveland, and defensive end Everson Griffen has had some off-field issues. One way or another, the defensive-minded Mike Zimmer has to be loving the idea of addressing his defensive line.
I also think Minnesota could patch up their offensive line here, but not with a talent like Christian Wilkins sliding into the 18th spot. The Vikings have always been about defense, and they need to make sure they stay strong on that side of the ball. Wilkins ensures that happens.
Tennessee Titans – Brian Burns, EDGE, Florida State
The Titans are another team with nice defensive bite that should only look to get tougher. They're run by defensive guru Mike Vrabel, so that should surprise nobody.
Tennessee's offense has severe limitations that could cause them to try to upgrade on that side of the ball, but I don't expect them to force the issue. Burns is an explosive pass rusher that could make a tough defense even better.
Pittsburgh Steelers – Greedy Williams, CB, LSU
The first cornerback in this draft may not be Greedy Williams depending on who you ask, but I do think he's the most talented. Pittsburgh still has major needs on defense, starting at cornerback and extending to linebacker.
I don't know if they get the linebacker they want with this pick, but Williams is a top-10 talent that is sliding. I'd be surprised if he falls here and they don't pounce.
Seattle Seahawks – Dexter Lawrence, DT, Clemson
The Seahawks have seen some marquee defensive talent leave their team over the years, and another one could be out the door with the team shopping Frank Clark.
It really sounds like Clark is a goner, which understandably should have Seattle back in the market for some defensive line help. They can get that via Lawrence, who might not be the best Clemson defensive lineman but surely is one of the better options in this draft.
Baltimore Ravens – Clelin Ferrell, EDGE, Clemson
Another team on the hunt for defensive help should be the Ravens. Forever known for a stalwart defense, Baltimore lost three key pieces to that side of the ball in free agency and could be looking to patch things up a bit.
Landing Earl Thomas nursed the wounds a bit, but the Ravens could still use some help on the edge. I think they can get that assistance via Ferrell. The only question is if he'll get exposed in space on the outside.
Houston Texans – Greg Little, OT, Ole Miss
Nobody gave up more sacks than the Texans in 2018, and with a franchise passer like Deshaun Watson to protect, that's just not excusable.
Houston wants to compete for a title in the near future, but it's tough for their talented dual-threat quarterback to put points on the board when his back is on the ground. A mild reach for a pass protector like Greg Little could go a long way in rectifying that.
Oakland Raiders (from Bears) – Josh Jacobs, RB, Alabama
Oakland could go in a number of directions with their second first-rounder, but they don't presently have a running back they can trust that's on their roster.
The Raiders need to iron out a lot of wrinkles, starting with answering if Derek Carr is even their guy under center. But if they think he is, surrounding him with viable talent is going to be pretty important.
Trading for Antonio Brown suggests they may have felt his supporting cast wasn't up to par. Adding a true feature back like Jacobs could be the final piece that puts this offense back into play as a fully competent unit.
Philadelphia Eagles – Byron Humphrey, CB, Washington
Philly could also be in the market for a running back, but I don't see a rusher beyond Jacobs going in round one. You can potentially profit off of that call, too, seeing as BetOnline offers a wager on how many running backs will be drafted in round one.
Well, I don't know how much money you're making off of a -550 wager. Maybe you can just bet the other way and hope I'm wrong.
Regardless, I don't see the Eagles springing for a running back in round one, especially since they traded for Jordan Howard already.
Instead, they'll start repairing a mangled secondary that fell apart at times in 2018. Humphrey is a round-one talent and could push to start from day one.
Indianapolis Colts – A.J. Brown, WR, Ole Miss
The Colts can keep adding defensive talent to really balance themselves out, or they can give Andrew Luck another potent weapon for Indy's passing attack.
Luck deserves as much, and the offensive-minded Frank Reich is likely to oblige with some help if the right guy falls into place. The Colts already have a strong #1 receiver and tight end, but one more playmaker at wide receiver is needed.
Brown is one of the best wide receivers available in this year's draft, and some would argue he's a much more complete option than teammate D.K. Metcalf, who went earlier in this round.
Oakland Raiders (from Cowboys) – Marquise Brown, WR, Oklahoma
Let's go for back-to-back wide receivers in round one, giving us three total. The way things work out in my final 2019 NFL mock draft, that gets us the over (-180) at the position and should make for a nice win for bettors.
It doesn't necessarily have to be Brown here, but the Raiders don't have much outside of Antonio Brown. The "other" Brown gives them a young prospect to throw into the fire, and if he works out, this offense could become special in a hurry.
Oakland could always vie for some more defensive talent here, but Jon Gruden is an offensive football mind. I think if he can help it, he's going to make sure the Raiders can put up points and then allow Mike Mayock to figure out the defense from there.
Los Angeles Chargers – Rock Ya-Sin, CB, Temple
The Bolts get a luxury pick here near the end of round one, as they do not have many glaring holes. They could use some help in the secondary, however, especially since they're tasked with slowing down guys like Tyreek Hill and Antonio Brown twice a year.
In comes a quality defensive back prospect like Ya-Sin, who some are mocking earlier to the Steelers. That feels like a trendy pick, but I still think Rock hears his name called in round one.
Kansas City Chiefs – Deandre Baker, CB, Georgia
If you're hunting for a draft prop bet featuring how many cornerbacks will be taken in round one, it's looking like four if you roll with my NFL Draft predictions.
Baker could slide a bit further, but he's definitely talented enough to be taken in the first round, and few teams need quality cover men as badly as KC. The Chiefs were atrocious on defense in 2018 and need to start adding able bodies to a weak secondary.
This isn't the biggest or fastest corner in the draft, but Baker has faced some of the best and won. He has the grit and skill-set to go up against the top receivers and live to tell about it. KC needs a defensive talent like him if they want to get better.
Green Bay Packers (from Saints) – Taylor Rapp, S, Washington
Green Bay splurged for a tight end with their first pick, but they can't focus on the offensive side of the ball for long. Most of their lingering issues stem from the defensive side of the ball, and I see safety as a big issue.
The Packers wisely corrected one safety spot with the signing of former Bears safety Adrian Amos, but they can't go into 2019 with the aging Tramon Williams as the guy across from him.
I'd rather see them go young with Rapp, who has work to do in coverage but is a menace as a hitter and tackler. Provided he wouldn't be leaned on too hard down the field, Rapp could be a real asset against the run and over the middle of the field.
Green Bay rarely has that type of tone-setter, and something tells me Mike Pettine's defense could launch to new heights if they got one.
Los Angeles Rams – Jeffery Simmons, DT, Mississippi State
Steal alert! Simmons is one of many highly regarded prospects that could free fall during the 2019 NFL Draft, but his is completely medical-based.
There is a slim chance we could see Simmons slide all the way out of the first round, but he's just too talented. The Rams also have a need on the inside of their defensive line with Ndamukong Suh leaving town, while they're loaded enough to take a risk here.
New England Patriots – Noah Fant, TE, Iowa
Rob Gronkowski retired, so there's no reason for the Pats to get cute here. Everyone knows they need a new starting tight end, and right now, their solution is Austin Seferian-Jenkins. That simply will not do.
Unless Bill Belichick has some big trade up his sleeve or knows The Gronk will be back, he can't bypass a prospect like Fant.
There are a couple other tight ends he could wait on, but Fant is a do-it-all tight end that offers immense offensive upside. His blocking needs work, but he'd be such a weapon out of the gates that the Pats could overlook that for now.
Summary
The first round of the 2019 NFL Draft promises to be wild. It starts off with absurd uncertainty at the very top and includes a guy like Jon Gruden who wields three first-round picks and threatens to burn everything Oakland knows and loves to the ground.
You just can't trust Gruden and mock draft guru-turned-GM Mike Mayock to make the right calls. But that's half of the fun. You almost don't even want them to. Unless you're a fan of the Raiders, of course.
Then there's the New York Giants. Dave Gettleman is either a genius that keeps us guessing or has lucked into being on winning teams his entire career. I'm just not sure yet.
The Packers, Raiders, and Giants all have multiple picks in this first round, too. Any of them could trade down and package even more picks together or use these picks to really mess things up by trading up.
In the end, this is all part spectacle and part genuine interest.
It can be both and a yearning for ideal results if you decide to bet on the draft. Just make sure you do your homework, throw caution to the wind, and go into the night with precisely zero actual expectations.
Oh, and be sure to check out my top tips for betting on the NFL Draft!