MLB Win Totals to Bet on for the 2022 Season

The 2022 MLB season was in serious doubt after the lockout wiped out nearly the entire offseason. Thankfully, the owners and players agreed on a new CBA that ensured a whole 162-game season.
Now that that's out of the way, we can focus on the betting market. I'm sure World Series and Division winner will be the popular future bets, but how about MLB win total betting?
This allows you to bet on all 30 teams. We'll check out every team but only break down a few of my favorite bets. Here are my 2022 MLB win total predictions.
Best MLB Win Total Bets to Go Over
Every team enters the season with the same goal, but some come out of nowhere and exceed expectations. Check out the teams I'm expecting to go over their 2022 MLB win total.
Toronto Blue Jays to Go Over 91.5 Wins (-125)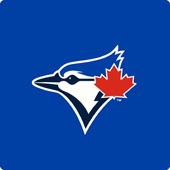 The Toronto Blue Jays took a big step forward last season. They went 91-71, missing the playoffs by one game. Their 91 wins were the most among teams that didn't make the postseason. I expect both to change in 2022.
Last season, the Blue Jays scored the third-most runs. They had plenty of weapons on offense, but no one was better than Vladimir Guerrero Jr. Guerrero had an MVP-caliber season, with a .311 batting average, 48 home runs, and 111 RBIs.
There's no reason to believe the 23-year-old won't be able to replicate his success. My top MLB player props for 2022 have him leading the majors in RBIs.
Toronto lost a pair of significant pieces in Robbie Ray and Marcus Semien. What do they do? Replace them with Kevin Gausman and Matt Chapman.
OFFICIAL: We've acquired 3x Gold Glover, 2x Platinum Glover, and All-Star 3B Matt Chapman from the A's in exchange for 4 players.

Welcome, @mattchap6! ⭐️ pic.twitter.com/ABJIcDOZHB

— Toronto Blue Jays (@BlueJays) March 16, 2022
The Blue Jays offense features Guerrero, Chapman, Cavan Biggio, Bo Bichette, Teoscar Hernandez, and George Springer. The pitching staff will have a full season of Jose Berrios to go along with their free-agent signings.
Even in a loaded AL East, the Blue Jays are the favorite. The MLB 2022 win total predictions are way too low for Toronto. They should clear this projection with ease.
Seattle Mariners to Go Over 84.5 Wins (-105)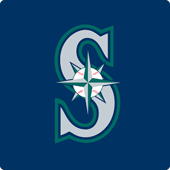 The Seattle Mariners were a surprise contender last season. They won 90 games for the first time since 2003 but fell short of ending their playoff drought.
The 2022 MLB win totals have them taking a step back, but I'm unsure.
Even with a great 2021 season, the Mariners upgraded their roster. They signed Cy Young winner Robbie Ray and acquired Adam Frazier ahead of the MLB lockout. Following the lockout, they swung a big trade with the Cincinnati Reds.
TRADE: The Mariners acquire Reds OF Jesse Winker and IF Eugenio Suárez in exchange for Justin Dunn, Brandon Williamson and Jake Fraley, via multiple reports. pic.twitter.com/1y36cDWHpp

— FOX Sports: MLB (@MLBONFOX) March 14, 2022
Jesse Winker is coming off his first all-star game appearance. He hit .305 with 24 home runs and 71 RBIs. Eugenio Suarez had a low batting average but hit 31 home runs last season. Seattle scored the fifth-fewest runs in the AL so those players will give them a big boost.
It's hard to look at Seattle's roster and say they're worse than last season. Between their offseason acquisitions and developing prospects, they seem like one of the MLB win total's best bets.
It doesn't hurt that the AL West won't be as competitive. The Houston Astros lost Carlos Correa, while the Oakland Athletics traded their top assets.
MLB win total betting should have the Mariners hitting the over.
Washington Nationals to Go Over 71.5 Wins (-115)
My 2022 MLB win total predictions started with two likely playoff teams. That's not the case with the Washington Nationals. The 2019 World Series champions won 65 games last season. Before conducting a fire sale at the trade deadline, they were a borderline contender.
Washington hasn't made many moves this offseason, but they signed Nelson Cruz and Sean Doolittle. Cruz should play a big role in Washington's offense, with the NL implementing a DH.
Ultimately, Juan Soto is the biggest reason I have the Nationals among my MLB win total picks. Soto is one of the best players in baseball. Check out his numbers from the 2021 season.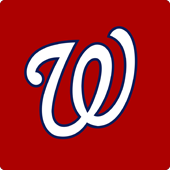 .313 batting average
29 home runs
95 RBIs
145 walks
.465 on-base percentage
Soto finished second in NL MVP voting. He opened as the co-favorite to win the 2022 NL MVP, but that has likely changed with Fernando Tatis Jr's wrist injury.
Washington should have better pitching in 2022. Patrick Corbin and Josiah Gray will lead the rotation while Stephen Strasburg recovers from thoracic outlet surgery.
It'd take a lot for the Nationals to make the playoffs, but I like the over on their MLB win total odds.
Ready to jump on these MLB win total bets? The odds and props above can be found at SportsBetting.ag.
Top MLB Win Total Bets to Go Under
We know not every team will live up to expectations. Check out my MLB win total best bets for the under.
San Diego Padres to Go Under 88.5 Wins (-115)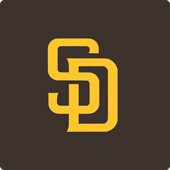 The San Diego Padres were among the biggest disappointments of 2021. They had World Series hopes but didn't live up to that hype. San Diego was at least a playoff contender until they closed 13-34.
San Diego immediately addressed their biggest issue. They fired manager Jayce Tingler, replacing him with Bob Melvin. Aside from that, the Padres made little changes to their roster.
They have enough talent to compete for the playoffs, but does their current roster have what it takes to compete for a World Series? I imagine many people changed their MLB 2022 win total predictions for the Padres after news of Fernando Tatis Jr's wrist injury.
Padres announce SS Fernando Tatis Jr. has fractured wrist, could miss up to 3 months. https://t.co/StmZc4jND9 pic.twitter.com/kBNAWkSWZA

— MLB (@MLB) March 14, 2022
Tatis is the Padres' best player. He nearly won NL MVP despite missing 32 games in 2021. San Diego has other offensive weapons in Manny Machado and Jake Cronenworth, but they'll struggle to replace Tatis.
Then, you turn your attention to the Padres rotation. They have big names with Yu Darvish and Blake Snell, but both players had an ERA over 4.00. Their performance will play a big factor in predicting the MLB win total for the Padres.
Tatis' injury puts a damper on their chances of clearing 88.5 wins.
New York Mets to Go Under 90.5 Wins (-110)
Every year, the New York Mets are the most overhyped team. People talk about them being World Series contenders, and then they miss the playoffs. I have more confidence in them this season, but their 2022 MLB win total is too high for my liking.
The biggest offseason move for the Mets was signing Max Scherzer. The three-time Cy Young winner joins a rotation that includes Jacob deGrom and Taijuan Walker. deGrom and Scherzer are among the top contenders for the 2022 NL Cy Young award.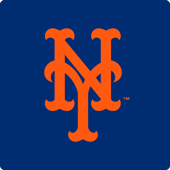 More recently, the Mets acquired Chris Bassitt. That gives them a lethal 1-2-3 pitching combination.
I don't think anyone questions their pitching, but the Mets' ability to go over their MLB projected win total in 2022 is their offense.
Last season, the Mets scored the fourth-fewest runs in the majors. They made a few upgrades, signing Starling Marte, Mark Canha, and Eduardo Escobar. All three players should help the Mets offense, but are they putting them over 90.5 wins?
New York should be more competitive than in years past, but I believe their MLB win total odds should favor the under. In my mind, they don't have enough offense to win 91 games.
Kansas City Royals to Go Under 75.5 Wins (-115)
The Kansas City Royals are in an interesting spot. They aren't playoff contenders, but I wouldn't consider them among the worst teams in the MLB. Kansas City is somewhere between, which might not be bad considering the new MLB draft lottery.
Kansas City won 74 games in 2022. A big reason for that was Salvador Perez and Whit Merrifield. Perez finished seventh in AL MVP voting and likely would've been higher if the Royals had a better record.
Check out Perez's numbers.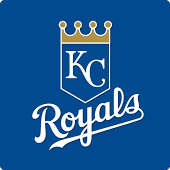 .273 batting average
48 home runs
121 RBIs
His batting average was on pace with his career numbers, but his home runs and RBIs were career highs. Because of that, it's hard to see the 31-year-old replicating those numbers.
Merrifield had a great season, leading the AL with 42 doubles and 40 stolen bases. However, I can't say he's putting Kansas City over the top.
The most exciting thing for the Royals will be watching Bobby Witt Jr. Witt is the favorite to win the 2022 AL Rookie of the Year, but I doubt he pushes the Royals over 75.5 wins.
Other 2022 MLB Win Total Predictions
Arizona Diamondbacks Under 66.5 Wins (-115)
Atlanta Braves Over 90.5 Wins (-130)
Baltimore Orioles Under 62.5 Wins (-115)
Boston Red Sox Under 85.5 Wins (-115)
Chicago Cubs Over 75.5 Wins (+100)
Chicago White Sox Under 91.5 Wins (-115)
Cincinnati Reds Over 73.5 Wins (-115)
Cleveland Guardians Over 76.5 Wins (-130)
Colorado Rockies Over 68.5 Wins (-130)
Detroit Tigers Under 78.5 Wins (-130)
Houston Astros Over 91.5 Wins (+100)
Los Angeles Angels Over 83.5 Wins (-115)
Los Angeles Dodgers Over 97.5 Wins (-130)
Miami Marlins Under 76.5 Wins (+100)
Milwaukee Brewers Over 88.5 Wins (-115)
Minnesota Twins Under 81.5 Wins (+100)
New York Yankees Under 92.5 Wins (-115)
Oakland Athletics Under 71.5 Wins (-115)
Philadelphia Phillies Over 85.5 Wins (-130)
Pittsburgh Pirates Under 65.5 Wins (-115)
San Francisco Giants Over 85.5 Wins (-130)
Louis Cardinals Under 85.5 Wins (-130)
Tampa Bay Rays Over 89.5 Wins (-115)
Texas Rangers Over 74.5 Wins (-115)
This covers my MLB over under predictions for the 2022 season. I mostly agreed with the best MLB betting sites, but I had a few value plays.
The Chicago Cubs and Houston Astros going over their win total are ones that caught my eye. Chicago made a few solid upgrades, signing Marcus Stroman and Jonathan Villar. However, their biggest move came with the signing of Seiya Suzuki.
Houston lost Carlos Correa, but they always find a way to stay in contention. They have enough pieces on offense, and Justin Verlander's return will boost their pitching.
I've detailed my favorite MLB win total wagers for 2022, but I've also handed you my picks across the board. If you like these picks, you can target the odds mentioned at SportsBetting.ag now.
Bet on the MLB at SportsBetting.ag
Tips for Betting on 2022 MLB Win Totals
It's not easy to bet on MLB win totals for a 162-game season. Here are a few betting tips I use for predicting MLB win totals.
Take Note of Offseason Moves
This MLB offseason was unlike any other. We had a long break because of the lockout, but plenty of big free-agent signings and trades were still there.
I referenced multiple offseason moves when discussing my favorite MLB over under wins for 2022. Those moves will make a significant impact on a team's win total.
I didn't do an extensive breakdown of the Oakland Athletics, but I mentioned their players in other sections. They traded top players like Matt Chapman, Chris Bassitt, and Matt Olson.
Check out Oakland's record in each of the last five seasons.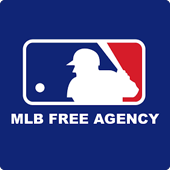 2017: 75-87
2018: 97-65
2019: 97-65
2020: 36-24 (97-65 Projected)
2021: 86-76
If you weren't aware of their offseason moves, you'd see their projection of 71.5 wins, and I think that's an easy pick. That's why it's essential to value the offseason moves for all teams.
I talked about this in my last section, but I have the Chicago Cubs hitting the over on their MLB win total. I like a few of their offseason moves, and they should be better in 2022. That all goes into MLB over under wins for 2022.
Be Aware of Divisional Opponents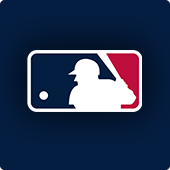 It's hard to pick win totals for the MLB because their 162-game season is double the length of the NBA or NHL. The NFL only has 16 games, so we can easily look at each game and predict a win. It's not as easy for the MLB.
Unlike the other Big Four sports, one MLB team won't face every team in a season. They play most of their games against their respective division, so that's the best judgment of competition.
Most MLB fans will tell you the best division in baseball is the AL East. After all, the Toronto Blue Jays won 91 games in 2022 and finished fourth in the division.
The Blue Jays, New York Yankees, and Tampa Bay Rays should be in playoff contention. I like the Boston Red Sox, but I picked the under on their win total for this exact reason.
Boston isn't on the same level as the other three teams. They made the ALCS last year and added Trevor Story. Still, playing the Blue Jays, Yankees, and Rays a combined 58 times isn't ideal for their win total.
Many 2022 MLB over-under win totals will depend on divisional opponents.
Betting on MLB Futures and Props in 2022
Not long ago, we wondered if there would be a 2022 MLB season. We have a plethora of betting options for the full 162-game season.
I want to say everything will go according to play, but the length of the MLB season means anything can happen. I'd encourage you to use my betting tips and picks to make your predictions.
Luckily, these aren't the only MLB future betting options. Check out a few more below.
September
Casino of the Month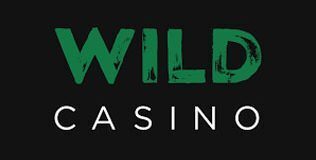 Welcome Bonus
250% up to $5,000