MLB Predictions – Who Will Win the American League?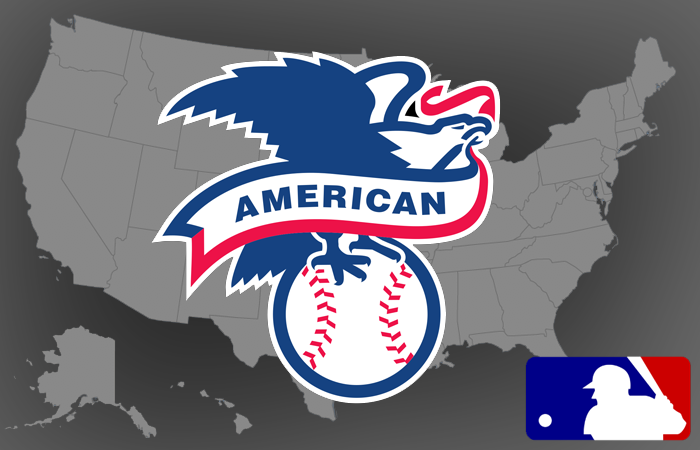 The Major League Baseball season is winding down. I know that because college football has arrived, and the average sports fan has already shifted his or her focus toward what is happening on the gridiron.
But not the true baseball fan.
Not the ones who know that we are about to embark on the greatest and most exciting time of the year – the Playoffs.
There's only a month left in the regular season, so it's time to start looking ahead at what the postseason picture will look like. As we turn the page from August to September, what have we really learned?
I know that Boston is beaming, on the verge of shattering their franchise record of 105 wins set all the way back in 1912. But who else can hang with the Bo Sox?
Do the Yankees have enough pitching to get it done? Do the Indians or Astros have enough firepower to match what the Red Sox lineup presents?
Everyone wants to know who is going to make it to the 2018 World Series out of the stacked American League, so it's time to really break it down. I plan on taking a look at four teams in the AL that really have what it takes to still be playing baseball when we close out October.
I'll start with the squad with the best record in the league, one that is led by first-year skipper Alex Cora.
Boston Red Sox
No surprises here as the Boston Red Sox have undeniably been the most dominant group through the month of August. When you look at their lineup closely, you begin to realize how remarkable this offense is.
Not only do they lead the league in runs per game (5.37), but they lead in batting average (.269) and slugging percentage (.456) as well. Have you seen the top of this order? Imagine how scary it must be for an opposing pitcher.
One could argue that Mookie Betts is the most complete player in the entire game of baseball, and that includes the likes of Mike Trout. Mookie does absolutely everything a manager could ask for – from hitting for power and average to running the bases successfully and playing outstanding gold-glove defense in the outfield.
Then you have the Red Sox left fielder Andrew Benintendi, who has continued his upward trajectory into becoming one of the better all-around players in the league.
And what about the fact that their cleanup batter, J.D. Martinez, is putting up numbers so gaudy that people aren't even talking about Mookie or Andrew!
In fact, J.D. Martinez has a real shot at winning the American League Triple Crown in 2018.
Through Boston's first 133 games, J.D. was leading the AL in batting average (.338) and RBI (110). His 38 homers trailed leader Khris Davis by just one, so you can see the amount of damage Martinez is doing during his first year in Beantown.
With all of this being said, it will still come down to the health of their ace pitcher, Chris Sale.
As long as his time on the DL due to a shoulder injury is nothing more than precautionary, then this team could have a first-class ticket to the Fall Classic.
Cleveland Indians
As ridiculous as Boston's lineup is, the one in Cleveland isn't too shabby, either. And as strong as it is, it's actually the Indians pitching staff that puts this squad over the top.
When healthy and at full strength, this starting rotation is the best in baseball, hands down.
I mean, for crying out loud, Carlos Carrasco is their fourth-best starter, and he would be the ace of several staffs in Major League Baseball!
Everyone already knows about Corey Kluber, the two-time and reigning AL Cy Young award winner, so I won't even waste time bragging about him.
But I will point out that Trevor Bauer was quietly putting together a Cy-Young-caliber season himself before he fractured his right fibula after being struck by a comebacker on August 11th.
A sizzling 2.22 ERA and 214 Ks through 166 innings tells you all you need to know about how excellent Bauer has been. The good news for "The Land" is that Bauer is expected back by the middle of September.
Mike Clevinger is right on par with what Carrasco has done this year, and Shane Bieber is evolving into a reliable starting pitcher with lots of strikeout upside.
From top to bottom, it just doesn't get any better than this.
Now for the batters.
The lineup in Cleveland is amongst the best in the league, as they join the Red Sox and Yankees as the only three teams in the league to average more than 5 runs per game.
I'd be remiss if I didn't bring up their stud shortstop, Francisco Lindor, as he has elevated his game to now being the top overall SS in the Majors. Michael Brantley is finally healthy again and putting up stellar numbers from the two-hole.
But their starting third baseman, Jose Ramirez, is pushing J.D. Martinez for the AL MVP award. I honestly can't boast about this kid enough.
A .292 average with 37 jacks and 94 ribbies in 129 games, to go along with 28 steals. And ready for my favorite stat?
Jose has drawn 86 walks as opposed to striking out just 62 times for an incredibly productive ratio.
I know that was long-winded, but here is the short version.
Look out for Cleveland getting hot in October and scorching through the Playoffs. It could definitely happen.
Houston Astros
The 2017 World Series champs have a chance to repeat in 2018, but they don't have much margin for error. The Oakland Athletics are hot on their trail, as they have also joined the 80-win club and are marching towards Playoff baseball.
What Houston has going for them is that they should be close to if not at full strength as we play out the final month of the season. After missing more than 6 weeks of action due to discomfort in his lower back, the Astros have their star shortstop back.
If George Springer-Alex Bregman-Jose Altuve as your 1-2-3 wasn't sweet enough, having Carlos Correa back in the 4-spot to clear the bases when called upon should do the trick.
Now that the offense is getting back into a groove, it's time to talk about their pitching staff. Up until a month ago, I would have argued that it was the Astros, and not the Indians, who had the best starting pitching rotation in the league.
But Charlie Morton has hit the disabled list, and that was after A.J. Hinch had already stated that it was unlikely that Lance McCullers Jr. would rejoin the rotation when he comes off the DL.
Despite having to now search for dependable fourth and fifth starters, the top 3 in Houston remains intact.
Justin Verlander and Gerrit Cole are mimicking each other, putting up uber-impressive numbers so far this season. The two leaders in the American League in strikeouts both also maintain sub-3 ERAs, making it tough to argue that there is a better 1-2 punch in the league.
Southpaw Dallas Keuchel hasn't been lights-out by any means, but his 3.58 ERA is more than respectable out of the number-3 slot in your rotation.
The road to the World Series will become much tougher if the A's pass the Astros and win the American League West Division. A play-in Wild Card game with the Yankees is not something that Houston is interested in, that I can guarantee.
But as long as they capture their division, they should be right there with a chance.
New York Yankees
For those of you who are Yankees fans, here is my take on the Bronx Bombers.
While this team clearly has plenty of ammunition to make a run at the Fall Classic, their road is going to be far from easy.
See, the Red Sox and Indians are commanding their divisions and look to be all but locks to secure a divisional title. That means they will have to win just one series in order to reach the League Championship Series (LCS).
Meanwhile, if Boston goes on to clinch the AL East, New York will be left to face the likes of either Houston or Oakland in a one-game play-in just to stay alive.
The Yankees' postseason could easily be over just as it is getting started!
I'm not going to ignore the fact that the Yankees have clubbed a significantly higher number of homers than any team this year. I won't deny that adding J.A. Happ and Lance Lynn to the back end of their rotation makes a huge difference.
But until Aaron Judge and Didi Gregorius are back and healthy, this lineup doesn't measure up to the potency that the other 3 contenders on this list possess. Nor do they have the discipline.
For example, the Yankees batters have struck out nearly 200 more times than the Cleveland batters.
I know New York has an abundance of home run hitters, but it's going to take a lot more than that to get past Boston, Cleveland, or Houston.
The Yankees absolutely can get there, but the path they'll have to travel is not one that I envy. I have them currently on the outside looking in as far as a World Series berth goes, but ask me again in 2-3 weeks' time, and I could have a totally different answer!
Final Words to Finish
I know I left out the Oakland Athletics, as I told myself I would narrow it down to four contenders. But I'd be doing a disservice to all of you if I failed to mention how well Bob Melvin's bunch has been playing in the Bay area as of late.
I'm not convinced they'll have enough pitching to contend with the upper echelon of the league, but hey, I've seen weirder things happen!
As far as who I think will win the AL Pennant and be representing the American League in the 2018 World Series?
Well, I chose Boston before the season started, so there is certainly no reason to bail now. But I'll be keeping a close eye on Terry Francona's men in Cleveland because I think they'll have a lot to say about this when the postseason arrives!