MLB Pitcher Wins: Betting on Shohei Ohtani and More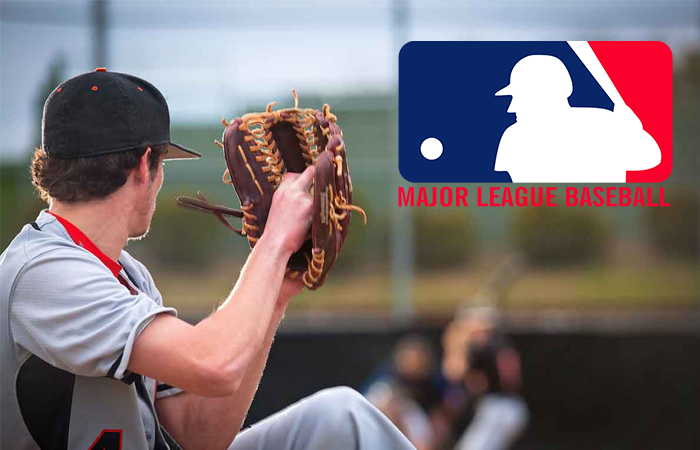 Spring training officially got underway last week, and the exhibition games are now in full flow. Now, we only have about a month to wait until the games start to count for real. Spring training is going to get old really quick, so we need to find ways to bide our time.
The next month will be spent trying to predict how the regular season is going to play out. Injuries and underwhelming performances will render plenty of those predictions useless in the end, but we're still going to do our best to try and identify some solid betting value.
The value of pitcher wins is going the way of the dinosaurs these days, but it's still a stat to which many will pay attention. Being a winning pitcher has just as much to do with your teammates scoring runs as it does the pitcher holding opponents down, but that's neither here nor there.
Let's run through a list of some of the league's top-tier pitchers and try to predict how many wins they'll garner in 2018.
Aaron Nola, Philadelphia Phillies
Over 13 ½ wins -115
Under 13 ½ wins -115
Aaron Nola isn't a name that will ring a bell for casual fans at this point, but that could change in 2018. Nola was Philadelphia's first-round pick out of LSU back in 2014. He quickly cruised his way through the minors before making his big league debut in July of 2015.
Nola's career 24-22 win-loss record at the big league level doesn't exactly jump off the page, but he emerged as an excellent, reliable starter for the Phillies during the latter stages of the 2017 campaign. He finished last season 12-11, but his 3.54 ERA as a 24-year-old was mighty impressive.
There hasn't been a ton of buzz with the Phillies so far this spring, but I think they're going to quickly emerge as a threat in the National League playoff race. They've made a number of changes this offseason, including the hiring of manager Gabe Kapler and the signing of slugger Carlos Santana.
The Phils have a young roster, and sometimes that can lead to unpredictability. The youngsters could all struggle at the same time. If that's the case, we could be in store for another long summer in Philly.
Talent has a way of winning out in baseball, though, and I think the Phils have enough on the current roster to be relevant this season. Nola will top the rotation, and one would imagine he'll be able to improve upon what was an impressive '17 campaign.
Nola managed to rack up 12 wins last season despite the Phillies going just 66-96 overall. They probably won't be good enough to flip that record around, but something like 80-85 victories wouldn't be shocking. If they're able to improve the way I think they will, I like Nola to get over the 13 ½ win threshold.
Carlos Carrasco, Cleveland Indians
Over 14 ½ wins -115
Under 14 ½ wins -115
The case can be made that Carlos Carrasco is the most under-appreciated starting pitcher in all of baseball. He's 30 now, and despite having pitched at the big league level for several years, he's still not a household name. That's fine with the Indians, who have gotten 4 straight 3.6-WAR (or better) seasons out of him.
Over his last 4 years, Carrasco has won 8, 14, 11 and 18 games. He's only been a full-time starter for the last 3 seasons, and he enjoyed a healthy '17 campaign in which he made 32 starts.
Obviously, picking up wins is easier when you have a quality team at your back. The Indians certainly check that box for Carrasco. The Tribe finished 102-60 last season, which was the best record in the American League. Carrasco came out of a start with a win better than 56 percent of the time.
If we project the Indians to be among the best teams in the league again, then Carrasco should be in line to surpass 14 ½ victories.
Assuming he stays healthy, Carrasco looks like another solid "over" bet.
Chris Sale, Boston Red Sox
Over 15 ½ wins -115
Under 15 ½ wins -115
The Red Sox weren't as great as many expected last season, but Chris Sale was exactly what Boston was hoping he'd be after acquiring the ace from the White Sox.
Sale went 17-8 with a 2.90 ERA last season, which helped him finish second in the AL Cy Young race behind Corey Kluber. Sale picked up a whopping 308 strikeouts, which was 40 more whiffs than any other player in baseball. To say he was dominant would be an understatement.
Boston was undone last season thanks in part to a weak offense. The team never addressed the loss of David Ortiz, and they struggled to generate much power. Now, though, they've added JD Martinez, who is among the best home run hitters in the big leagues. Martinez should more than make up for the loss of Ortiz's power a year removed from the latter's retirement.
Boston has a real chance to improve upon their 93 wins from last season. Sale may well be knocking on the door of 20 victories by season's end.
So, this is another spot for the over.
Clayton Kershaw, Los Angeles Dodgers
Over 17 ½ wins -105
Under 17 ½ wins -125
Kershaw struggled with health last season, as he missed a chunk of time with a back malady. He was still electrifying when healthy, though, as he finished 18-4 with a 2.31 ERA across 27 starts. Kershaw is as dominant as they come when healthy, and he's entering a contract year.
However, can we trust his back to hold up? Kershaw has missed significant time in 3 of the last 4 years. He's only logged at least 30 starts once in that span, and that was back in 2015. He was once one of the more dependable horses in the league, but he's starting to show some wear-and-tear entering his age-30 season.
17 ½ wins may be a lot to ask. This is a guy capable of winning every single start when he's operating at full capacity, and he still managed to nudge his way to 18 last season despite making just 27 starts. Kershaw is fully capable of winning 18 games in 18 starts. It's unlikely, but putting it past him altogether would be foolish.
Still, we can't take the over on everyone, and there are some legitimate red flags around Kershaw at this point.
I'd be cautious here and take the under at -125 on 17 ½ wins.
David Price, Boston Red Sox
Over 14 ½ wins +100
Under 14 ½ wins -130
David Price's 2017 campaign was largely disastrous, but it did have a happy ending. He missed the majority of the season with a mysterious ailment before emerging late in the season as a dynamic bullpen option for John Farrell. Price was almost unhittable in the 2017 ALDS against the Astros.
Like Kershaw, Price comes with some injury cautions. He landed on the DL twice last season with elbow problems, which ended up costing him a whopping 93 games. He threw just 74 ⅔ innings during the season as a result. Can he stay healthy?
It's fair to wonder whether he can, but this is a guy that hasn't had much injury history prior to 2017. In fact, '17 was the first season since 2013 in which he failed to crack 200 innings. Now that he's back to being a full-time starter, Price will have the chance to get back there.
If Price is fully healthy and pitches up to his potential, he'll breeze past 14 ½ wins for Boston. If you're an optimist, take the over. If you're worried that his injury history is too checkered to ignore, then the under is the play.
Neither result would be a surprise in the end, so he's tough to gauge.
Corey Kluber, Cleveland Indians
Over 16 ½ wins -115
Under 16 ½ wins -115
The Klubot cruised to his second career Cy Young Award last season. He finished 18-4 with a 2.25 ERA in 29 starts. He missed some time with injury, but once healthy he was absolutely dominant. He folded like a house of cards in the ALDS against the Yankees, but Kluber should be his dominant self once again heading into the new season.
Kluber has never reached 20 wins in a season, but he has won exactly 18 in 3 of his last 4 years. Like Carrasco, Kluber will have what figures to be a potent offense at his back all year long.
There isn't much analysis needed here.Kluber is a candidate to notch his first 20-win season if he's afforded his full allotment of starts in 2018.
Johnny Cueto, San Francisco Giants
Over 12 ½ wins -115
Under 12 ½ wins -115
Johnny Cueto is one of the more interesting cases on the board. He inked a lucrative deal to join the Giants 2 seasons ago, but he showed some serious decline last year after looking great in 2016. He finished just 8-8 with a 4.52 ERA in 25 starts last season despite playing in baseball's most favorable pitching conditions half of the time.
He's never been an overpowering strikeout pitcher, but Cueto seriously struggled to miss bats. He picked up just 136 strikeouts on the year, which was his lowest full-season total since 2011. At 32, could he be on the verge of a precipitous decline?
The Giants look like they'll be improved this season. They were one of the worst teams in the NL last year, so there's really nowhere to go but up. It's legitimate to wonder whether Cueto can rediscover his old form, though. He's yet another guy that battled injuries last year. In all, he missed more than a month.
13 wins shouldn't be a ton to ask, especially considering he won 8 games last season despite largely pitching like trash. If he can see even the slightest uptick in performance, Cueto looks like a fine bounce-back candidate.
Hit the over on 12 ½ wins here, as San Francisco should be improved in general.
Jose Quintana, Chicago Cubs
Over 14 ½ wins -125
Under 14 ½ wins -105
Jose Quintana is another guy that seems to fly under the national radar. The Cubs parted ways with quite the crop of talent to pry him from the White Sox last season. His results were up and down during his first half-season with the Cubs, as he finished 7-3 with a 4.15 ERA in 14 starts for the North Siders.
While he's been serviceable over the course of his career, Quintana's career-high for wins in a season is just 13, which came back in 2016. Of course, it's also fair to note that he has spent the vast majority of his career playing for the White Sox, who have been one of the worst teams in baseball for a while now. It's hard to win games when you don't have any help.
The Cubs won 90 games last year despite struggling for much of the season. Now a year removed from their World Series hangover, expectations are high once again. This is still a dynamic, young lineup that should be able to inflict plenty of damage on opposing pitching staffs all year long.
There's no telling where Quintana will fit into Joe Maddon's rotation. With Yu Darvish, Jon Lester and Kyle Hendricks also in the fold, Quintana may well be the No. 4 guy. If Maddon wants to get more of a lefty influence at the top of the rotation, then Quintana could be the No. 2.
Regardless, siding with history looks like the best play here. Quintana is a serviceable starter, but he has never really pitched like a bona fide ace over the course of his career.
Taking the under on 14 ½ wins looks like the smarter play at this point.
Justin Verlander, Houston Astros
Over 15 ½ wins -115
Under 15 ½ wins -115
The Astros' last-minute acquisition of Justin Verlander was the biggest move any team in baseball made last season. Houston certainly wouldn't have won the World Series without him. Verlander struggled over the first half of the season, but he was back to his dominant self once he donned an Astros uniform.
Verlander picked up 5 wins in 5 regular season starts as an Astro last season. It's hard to argue with that kind of winning percentage. He obviously won't win every start over the course of a full season, but Houston is expected to once again have a deep and powerful offense.
The Astros should win 100 games again this season, and Verlander will start the year atop the rotation. He hasn't won at least 20 games since 2011, but he did win 16 in 2016 despite playing for a mediocre Tigers team. The over on 15 ½ looks like a very obvious play here.
The Astros will be a juggernaut again, and Verlander looks like he still has plenty left in the tank.
Luis Severino, New York Yankees
Over 14 ½ wins -115
Under 14 ½ wins -115
Speaking of juggernaut offenses, it's hard to suggest the Yankees won't lead baseball in homers this season. They managed to accomplish the feat last year, and this winter they added baseball's home run king, Giancarlo Stanton. Balls will be flying out of Yankee Stadium all summer long.
Luis Severino broke out last season and finished 14-6 with a tidy 2.98 ERA. He's now the No. 1 pitcher for the Yanks these days, and he figures to enter the season as Aaron Boone's clear-cut ace. The 24-year-old seemed to get stronger as last season went on. His best month came in the last month of the season, when he went 3-0 with a 2.10 ERA.
Severino has the potential to be among the best pitchers in baseball this year. He showed a knack for pitching deep into games in '16, which bodes well for his chance to pick up wins moving forward. There's no telling how much Boone will tinker with the bullpen considering this is his first year as a manager, but Severino looks like another guy in a good spot.
Kyle Hendricks, Chicago Cubs
Over 13 ½ wins -115
Under 13 ½ wins -115
Kyle Hendricks was hurt in early 2016, and he was limited to just 24 starts on the season as a result. He wasn't able to recapture his 2016 form, but he was still a reliable right arm for Maddon. Hendricks went 7-5 with a 3.03 ERA in the Cubs' title defense season.
When he made 30 starts back in '16, Hendricks went 16-8 with a league-best 2.13 ERA. Chicago was the best team in baseball by a wide margin that year, and he won a little over half of his starts.
We know the Cubs are expected to be more motivated this season, and it wouldn't be a shock to see them get off to a blazing start. Even so, there are only so many wins to go around.
Hendricks could easily make this look foolish, but the under on 13 ½ victories was my first lean. I'll stick with it.
Madison Bumgarner, San Francisco Giants
Over 15 ½ wins -115
Under 15 ½ wins -115
MadBum wasn't the only thing wrong with the Giants last year, but his early season mountain biking injury certainly set the squad back considerably. Bumgarner isn't actually the ace many believe him to be. His reputation has been buoyed fairly substantially by his outstanding playoff track record.
That's not to say MadBum isn't an ace, he's just not an ace on the same level as guys like Kershaw, Kluber or Verlander. He's still among the best left-handed starters in baseball, and he's about as reliable a workhorse as you'll find. He went just 4-9 in 17 starts a season ago, but the Giants had arguably the worst offense in the big leagues.
Now that they have upgraded the lineup a bit, the Giants figure to be more competitive. They still likely won't challenge for the NL West title, but they can inch their way into the NL Wild Card hunt, at least. From 2011 through 2016, Bumgarner won 13, 16, 13, 18, 18 and 15 games.
His implied total of 15 ½ looks a bit high, but it's probably fair assuming he's able to put together a healthy 2018.
I think he can top this number, assuming the Giants aren't a total tire fire again.
Max Scherzer, Washington Nationals
Over 16 ½ wins -115
Under 16 ½ wins -115
It's a bit surprising that Scherzer doesn't come in with the highest total on the board. The 2-time defending NL Cy Young winner has been piling up numbers for the better part of a decade now. He's also playing for Washington, who figures to be one of the better teams in the league once again in 2018.
Since 2010, Scherzer has won 12, 15, 16, 21, 18, 14, 20 and 16 games. He made 31 starts last season, but struggled with some injuries along the way. He was still strong enough to strike out 268 hitters, which was second in the league behind Sale.
Scherzer will turn 34 in July, but he has shown absolutely no signs of slowing down in recent years. If anything, he seems to be getting even better with age. The 2.51 ERA he posted last season was impressively the best mark of his 10-year career.
His one weakness is surrendering home runs, but what pitchers don't cough up homers these days? It just comes with the territory. I expect Scherzer to challenge once again for the Cy this season. While wins aren't as important as they used to be for voters, he should still be able to top 16 ½ if healthy.
Noah Syndergaard, New York Mets
Over 13 ½ wins -115
Under 13 ½ wins -115
Did any pitcher get through last season fully healthy? Noah Syndergaard got off to an amazing start before a bizarre injury situation essentially cost him the last ¾ of the season. Thor refused to show up for an MRI, and then eventually got hurt after not being diagnosed with anything. It was a disaster.
Syndergaard was consistently topping 100 miles-per-hour in his first start of the spring, so it's safe to say the big man is back to full health. He was limited to just 7 starts a year ago, but posted a 2.97 ERA along with a strikeout rate of over 27%.
He's one of the most dominant starters in all of baseball when physically right. The Mets have had numerous injury issues in recent years, but if they can keep their pitchers healthy I think they have a great shot at raising some eyebrows this season. There's no questioning the talent on the roster, especially among the starting pitching staff.
13 ½ is a low number for an arm of Thor's quality, so I'm once again hitting the over here.
Sonny Gray, New York Yankees
Over 13 ½ wins -115
Under 13 ½ wins -115
Sonny Gray was one of the big names moved before last year's trade deadline, but it's fair to wonder whether he's still the same pitcher that earned that big name in the first place. Over the last 2 seasons, he's generally looked more pedestrian than ace.
That's not to say he's some awful pitcher, of course. Gray did rebound from a disastrous 2016 to post a 3.55 ERA across 27 starts with the A's and Yankees a season ago. He also went 10-12, with 4 of those wins coming in pinstripes.
I'm not a huge believer in Gray's talent. He's a bit undersized for a guy perceived to be an ace, and I'm not convinced his body is capable of enduring the wear and tear that comes with pitching at a super high level over the course of a full season. The Yankees figure to be among the top teams in the AL again, but Gray doesn't strike me as a pitcher that's going to really lead the charge.
I'll take the under on 13 ½ victories for Gray.
Stephen Strasburg, Washington Nationals
Over 15 ½ wins -115
Under 15 ½ wins -115
Stephen Strasburg is a former No. 1 overall pick that has somehow become underrated. Scherzer is the pitcher that garners most of the headlines, but Stephen Strasburg quietly put forth his best season as a pro in 2017. He finished third in Cy Young voting after going 15-4 with a 2.52 ERA. Injuries have always dogged Strasburg, and he did miss some time last season.
Still, if he gets between 28 and 34 starts, he comes with immense upside. He's still only 29, and he's been established for a long time as one of baseball's best strikeout pitchers.
As mentioned in the Scherzer blurb, the Nats should win the NL East again, which means they'll probably win a minimum of 90 games. The question with Strasburg is whether he can pitch deep enough into games to qualify for a lot of wins. 15 is his career high, and he's done that 3 times.
Stras hasn't always been the most economical pitcher. It's not all that unusual to see him topping the 100-pitch plateau by the time the 5th inning rolls around, which tends to limit his ability to pitch much deeper.
Will Strasburg set a career-high in 2018? It's possible, but I'm wary of going all-in on the over on 15 ½.
So, the under is the way to go.
Yu Darvish, Chicago Cubs
Over 13 ½ wins -115
Under 13 ½ wins -115
Darvish was one of the biggest names available on the free agent market this winter. It took a while, but he finally landed a long-term deal with the Cubs in February. It comes with its fair share of controversy, as Darvish was crushed in the World Series by the Astros as a member of the Dodgers.
By signing Darvish, the Cubs are banking on him being better than Jake Arrieta, who will find a new home eventually. Yu is similar to Strasburg in plenty of ways. There's no questioning his talent, but he's a guy that has been known to rack up a pitch count early in games. Yu is another guy that has been yanked after 5 innings plenty over the course of his career.
Darvish is an All-Star caliber pitcher, but he has never won more than the 16 games he won as a rookie with the Rangers back in 2012. His win totals have actually dwindled from there. He won 13 games the following year, and he's put up 10, 7 and 10 in the subsequent 3 years.
We expect the Cubs to be awesome again this season, and here's hoping Yu can rediscover his peak form in his new digs. 13 ½ wins looks achievable enough to me. I have plenty of questions regarding his long-term potential, but asking Darvish to win 14 or more games looks plausible.
Zack Greinke, Arizona Diamondbacks
Over 14 ½ wins -115
Under 14 ½ wins -115
Greinke was horrid in his first season in the desert in 2016, but he rebounded nicely last year in helping the Diamondbacks to a surprise playoff berth. The former Cy Young winner went 17-7 with a 3.20 ERA despite pitching his home games in one of baseball's most hitter-friendly environments.
That's going to change this year, however. The Diamondbacks have installed a humidor, which is designed to keep the ball from flying as well as it has previously. The results are expected to be dramatic. Chase Field will presumably go from being baseball's second most hitter-friendly yard to a largely neutral park. Obviously, that's good news for pitchers like Greinke.
He's 34 now, but we saw last season that he's still got some juice left. He's probably not going to rediscover that Cy form at this stage, but he's still the ace of the Arizona staff. The humidor combined with the loss of JD Martinez should hurt the team's offense, but they still figure to be in the mix in the NL West.
14 ½ wins is just too low. We saw 2 years ago that things can unravel, but even in that disaster of a year Greinke still mustered 13 wins.
This is the easiest over on the board, in my opinion.
Shohei Ohtani, Los Angeles Angels
Over 10 ½ wins -115
Under 10 ½ wins -115
Shohei Ohtani is going to be one of baseball's most fascinating stories as a rookie. He won't be the first player to pitch and hit at the same time, but he's certainly going to be the most high-profile case to date. Ohtani figures to top the Angels' rotation while serving as a DH in some of his days off.
The Angels are going to take the rather unconventional move of having a 6-man starting rotation, at least to begin the season. The Halos have plenty of starting pitching depth, if healthy. Injuries derailed them last year, but if everyone's available, the team's group of Ohtani, Garrett Richards, Tyler Skaggs, JC Ramirez, Parker Bridwell and Matt Shoemaker is fairly formidable.
Obviously, having a 6-man rotation limits the win upside for the pitchers. Rather than making 34 starts, a pitcher may top out at 30 or so if they stick with the 6-man group all season long.
Ohtani is a big league rookie, but most expect him to show up and pitch well from the start. 10 ½ looks like a low number, but the 6-man rotation throws that into chaos a bit. Still, if he's able to stay healthy, picking up 11 or more wins looks like a fairly safe bet.
Hit the over on 10.5 for Ohtani.