Hide Bonus Offers
| | | | | |
| --- | --- | --- | --- | --- |
| #1 | Bovada Sports | 50% Up To $250 | Visit Site | Bovada Sports |
| #2 | BetUS | 125% Up To $2,500 | Visit Site | BetUS |
| #3 | MyBookie | 100% Up To $1,000 | Visit Site | MyBookie |
| #4 | Everygame | 100% Up To $500 | Visit Site | Everygame |
| #5 | BetOnline Sports | 60% Up To $1,000 | Visit Site | BetOnline Sports |
MLB Pitcher Props for 2019 – Betting on Total Strikeouts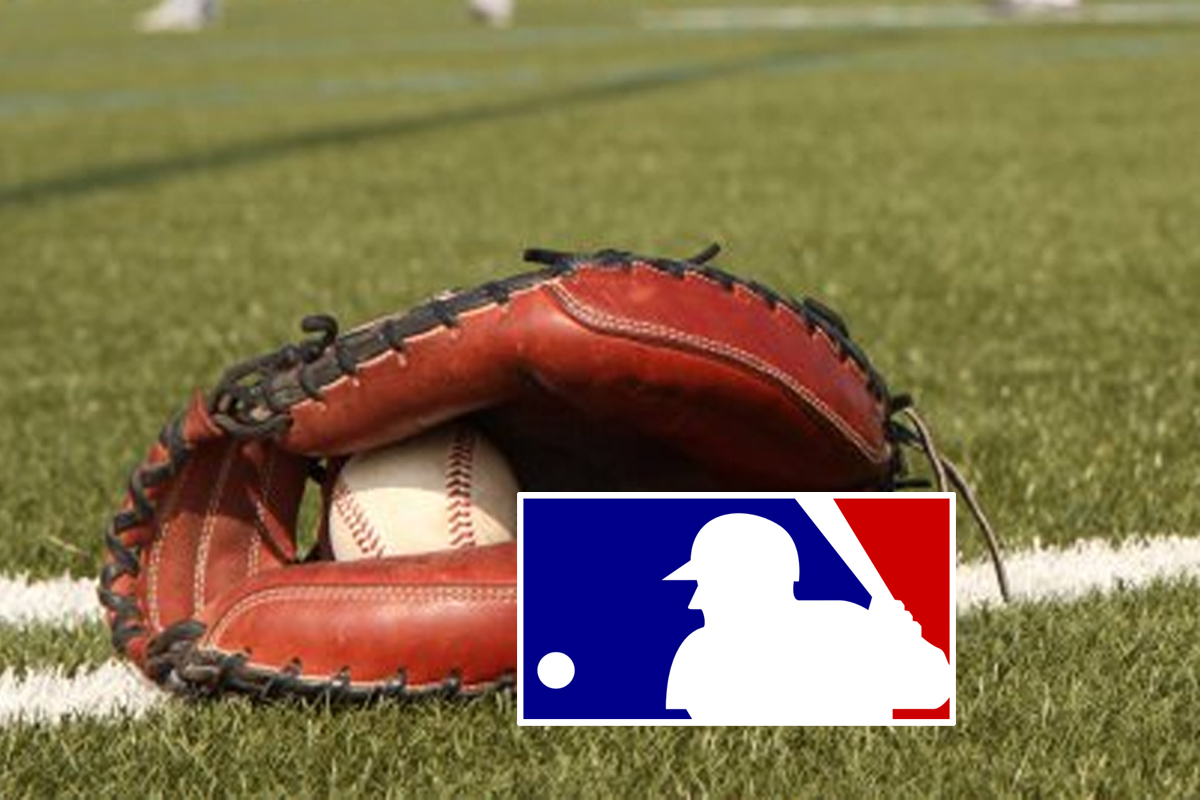 Major League batters are striking out more than ever before.
2018 marked the first time in MLB history in which there were more strikeouts than hits, and nothing suggests that won't be the case again in 2019.
Looking over the projected totals for how many strikeouts certain pitchers will be responsible for, I'm starting to think there is some value to be had.
Max Scherzer topped the charts last year with 300 Ks, the third consecutive season in which he has led the National League in strikeouts. This post will tell you how you can rake in a chunky profit if he hits the magic number of 300 once again.
I also provide the odds for several pitchers' total strikeouts, with my predictions and picks.
Max Scherzer Total Strikeouts in 2019
No pitcher in baseball is more dependable for a 250+ K season in 2019 than Max Scherzer. I can confidently say that because "Mad Max" has logged more than 250 strikeouts each and every year since 2014.
Scherzer has averaged 276 Ks per year during that stretch, making the number chosen by the oddsmakers at MyBookie.ag a more than reasonable line.
I know Max will turn 35 at the end of July, and I'm aware that pitchers aren't supposed to get better as Father Time starts settling in. But the fact of the matter is Scherzer is as durable as they come, and he has proven that year in and year out.
Since becoming a full-time starter in 2009, Max has appeared in 30 or more starts every single year. He has topped 200 innings for six straight seasons, averaging a whopping 219 IP per.
Max saw his strikeouts per 9 innings (SO9) rise to a career-best 12.2 in 2018, meaning I think the more appropriate line would be closer to 280, even 285. That bit of "discrepancy" means I feel good about backing the over.
Chris Sale Total Strikeouts in 2019
Unless he gets hurt and misses a handful of starts, I suspect we'll see Chris Sale soar over the following number you see.
Chris Sale led the American League with 274 Ks in 2015, then had a "down year" in 2016 with just 233 strikeouts. But over the past two seasons, no starter has K'd more batters per nine innings than Sale has.
You could argue that the lengthy southpaw was at his best in 2017 when he struck out an ML-high 308 batters across 214.1 innings, but check this out. He raised his league-high 12.9 SO9 from 2017 up to 13.5 SO9 in 2018. Despite being limited to just 158 innings, Sale still accumulated 237 Ks!
It's important you know that Sale has the highest SO9 of any pitcher in the history of baseball — period.
The added rest he was afforded at the tail end of last year should bode well for Sale's production level in 2019, meaning an injury is about the only thing that will stop him from exceeding this number.
Jacob deGrom Total Strikeouts in 2019
Jacob deGrom took Major League Baseball by storm last year when he exhibited one of the most dominating runs of consistency we have ever seen from a starting pitcher.
I'm sure all the hype surrounding the 2018 NL Cy Young Award winner has heaps of people salivating to smash the over in this wager, but I'm just a bit wary of this price.
2018 was the first time that deGrom has surpassed 239 strikeouts, and I'd be lying if I told you I wasn't a bit skeptical as to how his 180-pound frame will hold up in 2019. The 217.1 innings he threw for the Mets were the most he has ever thrown in a single season, and it's only natural for me to think Jacob endures at least some type of regression.
I think around 200 innings and 240 Ks is a pretty fair expectation for deGrom this upcoming year, so I just can't get on board with the over here. I do, however, think there is a bit of value in the under.
Justin Verlander Total Strikeouts in 2019
Apparently, Justin Verlander has a whole lot left in the tank. Despite being 35 years old during the 2018 campaign, Kate Upton's hubby achieved his highest strikeout total during his 14 years in the Majors.
Verlander K'd 290 hitters last year, which probably has many of you puzzled as to why the bookies set his odds way down at 244.5 for the upcoming season.
Allow me to fill you in.
Aside from 2018, Verlander has eclipsed 240 Ks in a season just once since 2011. I'm not saying last year's 290 number was a total aberration, but I can tell you it wasn't part of the norm.
The fact that Justin has accounted for 32 or more starts and 200+ innings in 11 of the past 12 years certainly gives me comfort, and I don't want to forecast any injuries. But pounding the over here seems too obvious and too easy.
I've learned in sports betting when things seem too good to be true, it's typically because they are.
Gerrit Cole Total Strikeouts in 2019
We can get the same exact line on total strikeouts in 2019 for Justin Verlander as we can for his teammate, Gerrit Cole.
Considering that the 28-year-old hard-throwing right-hander finished second in the AL with 276 Ks during his first year with the Astros, I'm sure the popular play will be to invest in the over.
The list of pitchers who had a higher SO9 in 2018 than Gerrit Cole had just one name on it — and that was Chris Sale's. Clearly, the trade to Houston in January of last year did wonders for Cole and his confidence, as Gerrit had exceeded 200 Ks just once in his career before arriving in Space City.
Whatever form he found with 'Stros pitching coach Brent Strom should continue into 2019, and a Cy Young Award could be something he's in the running for. In the end, I'm not ready to bet on him taking any steps back.
Carlos Carrasco Total Strikeouts in 2019
The Indians know how good Carlos Carrasco is and didn't want to risk letting him test the open market. This was proven when Cleveland extended Carrasco's deal this offseason, locking up the soon-to-be 32-year-old through at least the end of 2022.
Look closely at the odds below on Carrasco's strikeout total.
Do you recognize the inconsistency in the juice?
The reason we have to lay -135 on the under here is because Carlos has been a victim of the injury bug quite frequently throughout his career.
The good news is Carlos pitched exactly 200 innings in 2017 and 192 more in 2018. The bad news is before that, he had never thrown more than 183.2 innings in a year, despite joining the Tribe way back in 2009.
If you want to focus on what Carrasco was doing from 2009-2016, then sure, you'll likely feel good about betting the under. But I'd like to reveal that in 2018, Carlos tallied a career-high 231 strikeouts. That came one year after recording 226 Ks.
Should Carrasco stay upright for 200 or so innings in 2019, penciling him in for the over will nearly be a formality. The fact that you get +105 on your money means this is one of those MLB prop bets that screams out value.
Corey Kluber Total Strikeouts in 2019
It's more than clear that whoever is setting the lines at MyBookie.ag is convinced that Corey Kluber will regress in 2019. The two-time AL Cy Young Award winner has recorded 222 or more Ks each year since 2014, averaging 246 strikeouts per.
Yet they still set this line for his number of Ks in 2019 at 222.5
Talk about a workhorse starting pitcher. Terry Francona and the Indians organization should be thanking their lucky stars that Kluber is still on their roster. The 32-year-old who starred collegiately at Stetson University has averaged 218 innings over the last five years, contributing at least 203.2 IP on each occasion.
The alarming stat that factors in with this wager is the thought that after striking out 11.7 batters per 9 innings in 2017, Corey's SO9 dropped all the way down to 9.3 in 2018. I like Kluber's chances of staying healthy and outpacing this 222.5 number, but I'm not exactly excited about laying -115 on the proposition.
Instead, I'd rather slam the over on his teammate in the next bet.
Trevor Bauer Total Strikeouts in 2019
Since joining the Indians rotation full time in 2014, Trevor Bauer has steadily progressed as a starting pitcher, so much so that before he got hurt in 2018, he was one of the frontrunners to take home the AL Cy Young Award.
Despite only throwing 175.1 innings, Bauer still managed to strike out 221 batters. Now we have to decide if his strikeout total in 2019 increases or decreases.
I love the over here, as I'm banking on Trevor Bauer once again being on the short list of AL Cy Young candidates. Now that Bauer has added a changeup to his arsenal of pitches, hitters will have an even harder time figuring him out.
Considering they hit just .208 against Trevor last season, that's some scary stuff.
Perhaps Bauer has never reached 200 innings, but he has been on the mound in Cleveland for 175 or more frames every year since 2015. Should he make 30 starts in 2019, the over here is essentially a lock.
Blake Snell Total Strikeouts in 2019
Did Blake Snell come out of nowhere in 2018, or should we have seen his scintillating season coming? Blake had totaled just 217 strikeouts over his two-year career with Tampa before exploding with 221 Ks in 2018.
Will he back up his Cy Young Award-winning campaign and get to 220 strikeouts for the second straight year?
Being that Snell was such a flamethrower in 2018 (21 wins, 1.89 ERA), it's hard not to be high on him as we embark on the year. Blake didn't turn 26 years old until December 4th, meaning he still has plenty of time to develop as a pitcher. Theoretically, he could get even better.
But I'd like to point out that despite making 31 starts, Snell accumulated just 180.2 innings. To put that into perspective, his 5.8 innings/start ranked 44th in the MLB. Jacob deGrom led the Majors with 6.8 innings/start.
I'm too torn to lay -115 on either side, so I have no problem ignoring this one.
Aaron Nola Total Strikeouts in 2019
This is not an over/under strikeout total bet I want to disregard because I have a definitive stance on my recommendation. I already chose Aaron Nola as my betting pick to record the most wins of any starting pitcher in 2019, so take a gander at what I think about the following odds.
Aaron got paid over the offseason, the Phillies lineup is loaded, and the dude is getting better and better every year. Check out how solid he has been as he has gradually moved up the ranks.
Aaron Nola Pitching Stats
Innings Pitched
Strikeouts
2016
111.0
121
2017
168.0
184
2018
212.1
224
This is a line I assumed the bookies would set around 225 strikeouts, or certainly around 218-220. Don't ask questions about why Nola is priced in at 210.5. Just head to MyBookie.ag and lock it in.
Jack Flaherty Total Strikeouts in 2019
If you were to make just one bet of all the suggestions I've made on this page, this is the segment to focus on. Not only is the line for Jack Flaherty's strikeout total set way too low at 190.5, but the over is obtainable without laying any juice!
The kid struck out 182 batters in just 151 innings last season. His dazzling SO9 rate of 10.8 was higher than that of Carlos Carrasco and German Marquez. Being that 2019 was his first year as a regular starter in St. Louis, it makes sense that the franchise wanted to monitor his pitch count and innings.
But now that the Cardinals are poised to make a run at the 2019 World Series, it's time to unleash the 23-year-old So Cal native. I think Jack ascends over 200 Ks, and I'd be willing to lay -110 on it. Getting +105 on over 190.5 seems like a major blessing.
Stephen Strasburg Total Strikeouts in 2019
Chris Sale and Randy Johnson. Those are the only two pitchers in MLB history to average more strikeouts per nine innings than Stephen Strasburg. That makes the following odds flummoxing, but I'll elaborate on why they are what they are in a moment.
Stephen Strasburg has only made 30 or more starts in a season twice since entering the league in 2010. Despite sporting a gaudy SO9 rate year after year after year, Stephen has averaged just 145 IP per year over the last four seasons.
The crazy thing is we don't need "Stras" to be on the hill for 200+ innings in this one. 160 or so innings should be enough to do the job. I can't predict or assume the former Aztec pitcher will get hurt or miss time, and I'm rooting for him to stay healthy.
That makes betting the over here a pretty straightforward play to me.
The Summary
If you are an MLB enthusiast like myself and like to bet on baseball online, don't forget to check out all of the great prop bets that have become available. Betting the games is one thing, but why wait until then to start immersing yourself in the action?
Targeting specific MLB player props isn't just a great way to get you ready for the season.
It will keep you intrigued throughout.