MLB Free Agents – Where Will The Remaining Players End Up?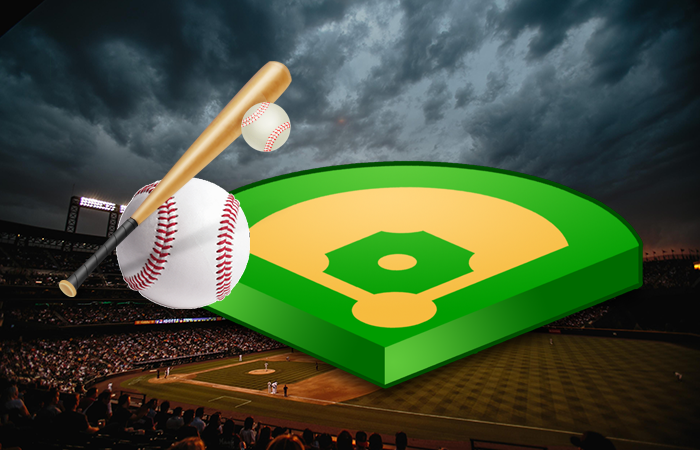 The 2016 Winter Meetings have brought about a flurry of activity over the last few days.
We saw the White Sox make a pair of moves with an eye toward the future, as they traded both Chris Sale and Adam Eaton in exchange for a bundle of top-tier prospects that figure to help them out for years to come.
Aroldis Chapman took $86 million to rejoin the Yankees, while left-hander Rich Hill went back to the Dodgers on a three-year deal.
A few of the biggest names have already found new homes, but there are still plenty of quality players out there in the free agent pool just waiting to be hooked.
Let's take a stab at predicting where five of the remaining top dogs will eventually land, shall we?
Edwin Encarnacion, 1B
Encarnacion is arguably the best hitter in this winter's free agent class. The soon-to-be 34-year-old slashed .263/.357/.529 with 42 longballs and 127 runs batted in last season for Toronto. The question with him will be if there's a team out there willing to commit big, long-term cash to a guy that could be on the verge of entering the twilight stages of his career.
It only takes one team to blow the rest of the interested parties out of the water, but he also may profile best as a designated hitter in the long run. That would obviously limit his field of potential suitors even more, unless a desperate National League team can talk itself into keeping him at first base for the next several seasons. Encarnacion was about average over there last season, but he spent more time as a DH than he did with the glove. Edwin seems destined to land with an A.L. club.
Fortunately for him, there are plenty of teams out there in need of a power bat. On the flip side, plenty of the teams that showed interest in him early on has already addressed that need elsewhere.
Jon Heyman reported that the Blue Jays initially offered him $80 million over four years, but that was before they signed Kendrys Morales and Steve Pearce to play the same positions at a considerably cheaper price.
Unless the market dries up, Encarnacion is going to be seeking in excess of $100 million. Given his age, whichever team forks over that kind of money is going to have to believe it's on the verge of a championship run. The Red Sox, Yankees, Rangers and Orioles each fit the bill with Toronto continuing to lurk on the fringes.
If the money is equal, Texas appears to be in a strong position to appeal to him. They'll be desperate to reload after being eliminated by the Jays in the ALDS despite finishing with the second-best record in the A.L. They've already lost last season's first baseman (Mitch Moreland) and DH (Carlos Beltran), so they'll have to restock their power somewhere.
The match here is too good to ignore, so let's say he goes to Texas on a four-year deal worth $90 million.
Kenley Jansen, CL
Jansen's outstanding postseason has him looking at a huge payday. The burly right-hander allowed four runs across 11.2 innings of work in seven playoff outings, though all of those runs came in one game in which he lasted just 1/3 of an inning. He was lights-out in his other six appearances for the Dodgers, giving up just three hits with 17 strikeouts in the other 11.1 scoreless innings.
That run came on the heels of arguably his finest individual regular season as a pro. The catcher-turned-closer saved 47 games in 53 tries with an ERA of 1.83. Jansen manages to dominate despite really only throwing one pitch. He deployed his devastating cutter on more than 89 percent of all of his pitches, with amazing results.
Opposing hitters hit just .159 against his cutter last season, with 86 of his 103 Ks on the season coming via that pitch. That is straight out of the Mariano Rivera playbook, and Jansen is going to parlay that into a sizable check.
The Giants had reportedly shown interest in prying Jansen away from their arch rivals, but opted for former Nationals closer Mark Melancon instead. The Yankees and Cubs were two other potential fits, but those clubs wound up with Chapman and Wade Davis, respectively.
This one will come down to his old club, the Dodgers, and the Miami Marlins. The Marlins were reportedly hot for Chapman, but he spurned them to return to New York. They're willing to spend the money to get him, and now it's just a matter of what Jansen wants to do.
The Dodgers aren't bashful about spending, either, but it's hard to imagine them forking over $80 million for a closer right now. They can better allocate those resources elsewhere.
The Marlins are going to have to pay up to get their man, and I could see them giving him the same contract they were offering Chapman. Jansen will land with his former manager, Don Mattingly, in Miami on a five-year, $86 million deal.
Dexter Fowler, CF
Fowler spurned the Orioles in the spring in order to make a surprise return to Chicago. One would imagine he's quite glad he did, considering he went on to hit .276/.393/.447 and help Chicago to its first World Series crown in well over a century.
Now, though, he's set to cash-in, and the Cubs have made it clear that they will not be the ones to fork over the big dough required to retain his services. The market figures to be robust for a speedy outfielder that also has some pop in his bat.
The Cardinals and Blue Jays have registered interest, while the Rangers and Mariners may also be good fits.
St. Louis is the team that seems most likely to land a big name center fielder this winter. If they miss on Fowler, they'll reportedly turn their attention toward Rockies' outfielder Charlie Blackmon. Blackmon and Fowler have similar strengths, though Blackmon's offensive numbers are likely inflated a bit thanks to playing half of his games at altitude at Coors Field in Denver.
Toronto has reportedly already offered Fowler a deal worth $60 million over four years. Fowler is apparently seeking about $18 million per season, and the reported offer from the Jays comes up just short of that.
Still, they're a team in danger of losing some serious power bats in Encarnacion and Jose Bautista this offseason. If they're serious about trying to plug those holes, one would imagine they won't balk at potentially offering a few more million if that is what it will take.
We already have the Rangers spending big on Encarnacion, so we can cut them out of the Fowler discussion.
The Cardinals seems to be the team most intent on bringing him in, so let's predict that he takes a four-year deal worth $65 million to join the Cubs' nemeses in St. Louis.
Mark Trumbo, OF/1B
Trumbo was not very well thought-of prior to last season. He had spent the first few seasons of his career going from the Angels, Diamondbacks and Mariners before Seattle shipped him to the Orioles last winter in exchange for backup catcher Steve Clevenger.
That turned out to be quite an awful move for Seattle, as Trumbo would go on to enjoy a career year with the O's. Power has always been his strong suit, and he went out and slashed .256/.316/.533 with 47 home runs and 108 runs batted in.
As is the case with Encarnacion, though, some of the teams that may have been interested in Trumbo previously have already signed other players. Baltimore reportedly has some interest in bringing him back, while the Mariners have also been sniffing around.
The Rockies signed Ian Desmond to a five-year deal worth $70 million on Wednesday, seemingly taking themselves out of the Trumbo sweepstakes in the process.
FOX's Ken Rosenthal says that may not necessarily be the case, however. Rosenthal reported later in the day that Colorado is still interested in the slugger, and they could trade one of their current outfielders in order to clear a spot for him on the roster.
The Rockies are seeking a frontline starter and would theoretically be willing to move either Blackmon or Carlos Gonzalez to make it happen. If they were to do so, Desmond would slide into one of those vacated outfield spots, and they would have a hole at first base for Trumbo.
Watching Trumbo launch bombs at Coors Field would be phenomenal, so we're hoping this happens. The Rockies will trade Gonzalez for a No. 2 or No. 3 starter and bring Trumbo on board on a four-year deal worth $60 million.
Justin Turner, 3B
Turner has taken quite the unconventional path to stardom. He was straight-up released by the Mets following the 2013 season and scooped up by the Dodgers on a minor league deal. He would go on to impress L.A. during spring training, though, and earned himself a spot on the 25-man big league roster heading into the regular season.
He did not see everyday action for the Dodgers that season, but certainly made the most of the chances he did get. He would hit .340 in limited duty that season with seven home runs in just 322 plate appearances.
Turner didn't start the 2015 season with a regular starting job for the Dodgers, either, but eventually earned one because he just wouldn't stop hitting. He broke out in a major way as L.A.'s primary third baseman this past season, finishing with a slash line of .275/.339/.493 with a career-high 27 homers and 90 runs batted in.
He now finds himself as a free agent once again, though under considerably different circumstances than was the case three years ago. He is one of the more sought-after everyday players out there, though the market may be a bit tempered due to his age.
Turner turned 32 last month, and it's not often we see players bloom this late. Teams may be understandably hesitant to commit big money to a guy that will hit his mid-30s before too long.
Still, Turner has proven to be a professional hitter and a more than capable glove at the hot corner. The Dodgers would love to have him back, but he is still testing the waters. The Angels have shown interest, as well, but it would take an enormous offer to convince him to join the lesser Los Angeles area franchise.
Returning to the Dodgers makes plenty of sense for both parties. The Dodgers know Turner, and he's comfortable and happy with them. They could pursue a potential replacement via trade, but we also know the L.A. front office is hesitant to part with key young assets.
Turner will eventually stick with the Dodgers on a five-year pact worth $80 million.