MLB DFS and Betting on 6/7 – Odds, Predictions, and Picks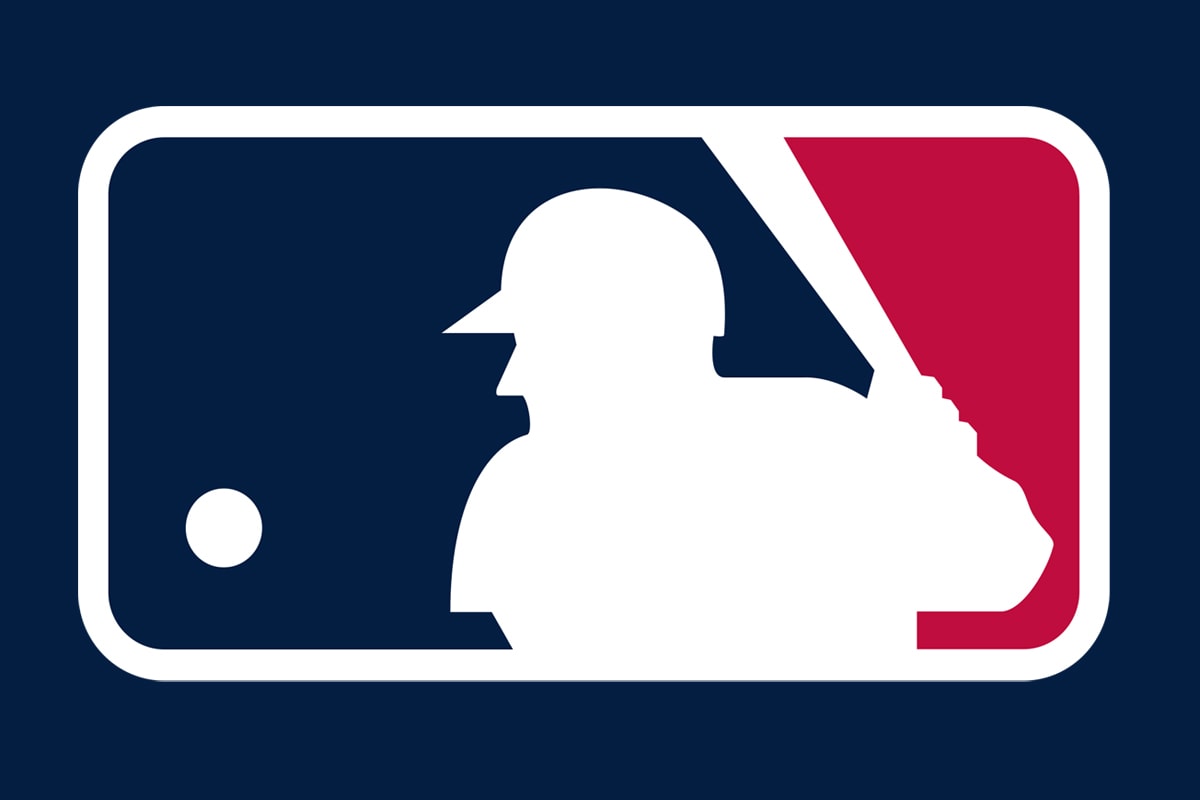 After a week away from the MLB DFS and baseball betting world, I'm back to hopefully help our loyal readers make some winning picks.
The last time I handed out MLB picks, I nailed the Nats (-139) as my "safe" play of the week. Washington made you sweat it out, but they scored a 12-10 win at home over the Marlins in the end.
I scored even more value with my top MLB upset pick, as I vouched for the Indians (+124) in a home clash with the Rays. Other underdog picks that converted were the Braves (+136) and Rangers (+147).
I ended up only handing out those four MLB betting picks, so a perfect 4-for-4 gave you a stellar showing.
My pick success extended to the daily fantasy baseball scene as well, with my infatuation with a small Mets stack (8 runs) hopefully sending you in the right direction.
Things went well two weeks ago, but Friday is a brand new slate with 15 games for bettors and DFS gamers to work with. Let's dive in and see where the value lies.
Early MLB Betting Lines For 6/7
There are a ton of games to work with and there's always a lot of information to run through. Weather and matchups are very key, but getting things started with the MLB odds is a good idea, no matter what your MLB betting preference is.
Here are the latest MLB odds for Friday's games, per BetOnline.
Arizona Diamondbacks (+1.5) -156 vs. Toronto Blue Jays (-1.5) +136
Atlanta Braves (-1.5) -115 vs. Miami Marlins (+1.5) -105
Colorado Rockies (+1.5) -127 vs. New York Mets (-1.5) +107
Minnesota Twins (-1.5) +115 vs. Detroit Tigers (+1.5) -135
New York Yankees (-1.5) +130 vs. Cleveland Indians (+1.5) -150
Oakland Athletics (+1.5) -210 vs. Texas Rangers (-1.5) +180
Pittsburgh Pirates (+1.5) +102 vs. Milwaukee Brewers (-1.5) -122
Baltimore Orioles (+1.5) +137 vs. Houston Astros (-1.5) -157
Chicago White Sox (+1.5) -168 vs. Kansas City Royals (-1.5) +148
Seattle Mariners (+1.5) -125 vs. Los Angeles Angels (-1.5) +105
Washington Nationals (+1.5) -208 vs. San Diego Padres (-1.5) +178
Los Angeles Dodgers (-1.5) -140 vs. San Francisco Giants (+1.5) +120
Three games are without lines as I write this. I'm tentatively favoring the Cubs, Red Sox and Phillies in their respective games, but I doubt any of them will be worth targeting due to (likely) inflated moneylines.
Chicago (-122) is the only one with betting information at the moment and they look like a fine straight up wager at home.
Elsewhere, we should be in for some fireworks tonight. There is some great pitching hitting the dirt, but there are still six games with a Total of 9 or higher. There are four more games set at 8 or 8.5, too, so we're probably in for a good amount of scoring.
I've got a few picks I prefer on this slate and that scoring upside hopefully leads to great things in the MLB DFS scene. Let's get to it.
Safest MLB Bet For Friday Night
It's really hard to hate the Yankees tonight. They have a nice -122 price and that's 100% because they're on the road. They should be getting Gleyber Torres back after sitting out last night, while even Didi Gregorius is due back.
New York has been doing a great job of keeping themselves in the hunt for the AL East despite being completely ripped up with injuries. They still pack enough pop to do some damage in a hitter's park, though, and a matchup with Zach Plesac isn't terrible.
You just never know how a rookie will handle any given matchup and this will be his home debut against a tough Yankees lineup. New York also has Domingo German on the other side. It's closer than I prefer with it being on the road, but the Yanks have been terrific (18-10) away from home and this is a solid spot to target them at a nice price.
Top MLB Upset Pick For 6/7
There is a ton of value to chase down tonight, but my favorite MLB underdog has to be the Pirates. They offer a cool +210 price tag and get a huge park upgrade as they travel to Miller Park to battle the Brewers.
Normally I don't go after the Brew Crew at home, but they got blasted twice by the Marlins recently and have had some issues with their pitching. Brandon Woodruff has largely been really good for them, but the Pirates specifically got to him recently at PNC Park.
Pittsburgh does not strike out a lot and they have some underrated power. I think they can keep this close and perhaps even nab a huge upset for willing bettors.
Other Value Picks to Target
The Pirates are still a pretty big roll of the dice given the situation, but I love the value. There's a few other underdogs worth betting on tonight as well:
Don't look now, but the Marlins are kind of on fire. They've ripped off wins in 7 of their last 10 games and it's largely been thanks to a surging offense. That can get curbed at home in a pitcher's park, but they have a nice price in their home park and face a rival.
Besides, how long can Mike Soroka go without getting tattooed? This is the most unlikely spot to have it happen, which is why I won't be shocked when it does; #baseball and all.
Chicago is about as reliable as the fish normally, but they're also surging with a 6-4 run over their last 10 games. They have enough power to give a look every now and then and that's especially the case when they run into someone like Homer Bailey.
Seattle is also worth considering. They've been reeling for weeks now, but they still yield loads of righty power and face a lefty in Andrew Heaney that can give up a good amount of contact to right-handed hitters.
MLB DFS Picks For 6/7
You know where my head is at when it comes to MLB betting on Friday. In some cases, that can show you what I'm thinking in MLB DFS as well, but not always.
Let's dive into my favorite plays to clear things up and see if we can't work our way up to a winner.
Top Pitchers to Roster
Gerrit Cole – Houston Astros ($12.2k)
Mike Soroka – Atlanta Braves ($11.6k)
Clayton Kershaw – Los Angeles Dodgers ($11.2k)
Jacob deGrom – New York Mets ($9.4k)
Andrew Heaney – Los Angeles Angels ($9.2k)
Merrill Kelly – Arizona Diamondbacks ($8.4k)
Brandon Woodruff – Milwaukee Brewers ($7.8k)
Michael Pineda – Minnesota Twins ($6.4k)
Ivan Nova – Chicago White Sox ($5k)
Homer Bailey – Kansas City Royals ($4.5k)
Usually you need to split your love for pitchers into two sects (SP1 and SP2), but this really could be a slate to pay up at both spots. There is a lot of expensive hitting to consider rostering, but the middle tier and lower tier pitching doesn't look very appealing.
I'm even mentioning guys like Soroka, Heaney and Woodruff, even though I honestly would not be shocked to see any/all of them struggle to a certain degree.
deGrom is the top value on the slate, Cole is the best overall play and I'll probably try to pair one of them with Clayton Kershaw. If you want to get hitting, consider dropping down to Homer, Nova or Pineda at the SP2 spot. GPP life gonna GPP life, right?
Best Bats to Target
I will likely be spending down with my bats when it's all said and done, but I won't get cheap on your here.
Money aside, here's my favorite stick at every main position at DraftKings:
C: Yasmani Grandal – Milwaukee Brewers ($4.9k)
The Pirates offer really nice value as an upset pick tonight, but the Brewers are still a great offense to attack in MLB DFS. Grandal saves you $900 as a pivot off of Gary Sanchez, is in a great park and faces a beatable pitcher in Rookie Davis.
I'll probably be going much cheaper in my final lineup, but if I can afford to pay up I love Grandal and Gary Sanchez.
1B: Matt Olson – Oakland Athletics ($4k)
I love me some A's tonight. They get a massive ballpark upgrade in Texas and I don't think Lance Lynn is going to survive this one.
Lynn has been really good for some time now, but he got obliterated by the Athletics earlier this year and I don't think he fares much better on Friday. Olson should be part of that, as Lynn historically struggles against lefties and Olson has been hitting the tar out of the ball.
2B: Kike Hernandez – Los Angeles Dodgers ($4.1k)
I also don't mind Chris Taylor here, as both he and Hernandez hit southpaws well and get a very beatable one in Drew Pomeranz. Pommy has been slapped around lately and while I generally don't love loading up on hitters in this park, the Dodgers are rarely a bad team to stack.
Herandez or CT3 are fine one-off options at 2B tonight, while Hernandez specifically is heating up with three dongs in his last 10 games.
3B: Matt Chapman – Oakland Athletics ($4.8k)
I'm not giving into Lancy Lynn's recent surge. I love Oakland bats and I don't really care what side of the plate they come from. Matt Chapman has been on fire for the past couple of weeks and I'll be shocked if he suddenly cools down in this park.
Justin Turner ($4.2k) is a fine play if you stack Dodgers (maybe both?), while Jose Ramirez and Manny Machado are both a little too cheap.
SS: Manny Machado – San Diego Padres ($3.8k)
Speaking of Machado, he's just too cheap for his talent level.
I hate the park he calls home, but he can still mash it and he faces a guy in Erick Fedde that is pitching over his head right now.
OF: Bryce Harper – Philadelphia Phillies ($4.7k)
I don't know if I'll have the funds to get Bryce or any other elite OF bat, but he's probably the one calling to me the most. Not only is he at home in a great park for the long ball, but he faces a beatable righty in Tyler Mahle.
Mahle has been in pretty good form lately, but he gets slapped around by lefties and can give up a lot of hard contact. That's bad news in this park, especially when he has to get by Harper. I see a dong coming.
My Favorite Daily Fantasy Baseball Lineup For 6/7
I often get a lot of feedback like "I'd love to play you in a H2H" and I get it, but my top MLB DFS lineup is for GPP use. I'd construct things a lot differently if I just want to go straight down the middle and cash.
You still need to eat some chalk in spots, but you also want a lineup with upside. It also needs to assume a little risk so it can differentiate and outscore everyone else in GPPs. I do suggest playing smaller contests and/or Single Entry tourneys, as it gives you a much better shot at taking down a contest.
With that said, here's a look at my favorite MLB DFS lineup for Friday's massive 15-game slate at DraftKings.
SP1: Clayton Kershaw – Los Angeles Dodgers ($11.2k)
SP2: Jacob deGrom – New York Mets ($9.4k)
C: Danny Jansen – Toronto Blue Jays ($2k)
1B: Matt Olson – Oakland Athletics ($4k)
2B: Chris Taylor – Los Angeles Dodgers ($3.4k)
3B: Matt Chapman – Oakland Athletics ($4.8k)
SS: Marcus Semien – Oakland Athletics ($4.1k)
OF: Khris Davis – Oakland Athletics ($3.9k)
OF: Nelson Cruz – Minnesota Twins ($3.7k)
OF: Eloy Jimenez – Chicago White Sox ($3.3k)
I want good pitching on this slate. Thanks to the juiced ball, that's not even a thing most nights. Still, both Kershaw and deGrom are elite hurlers and they'll be in pitcher-friendly parks. The Rockies aren't usually good on the road and the Giants just aren't good in general.
If these two dudes flatline, it's a big whatever.
There is so much awesome value tonight, so I won't be joining the masses that overpay for guys like Derek Dietirch, Jay Bruce and so many others.
I see merit in doing that, but I'm prioritizing pitching.
I'll also be stacking Oakland four bats deep. Lance Lynn used to be awful against lefties, but he's turned into an elite pitcher somehow. That may be the case for the moment, but he is pitching in a dangerous park against an extreme fly ball offense.
Watch out for the Athletics tonight.
Jansen is a cheap catcher punt, CT3 and Jimenez are in solid spots and cost next to nothing and Cruz mashes southpaws to the moon and back. This feels like a rock solid GPP squad, assuming my pitching lives up to its star power and my stack pulls through.
Whether you're with me or not, hopefully I helped you in some manner. Good luck in your MLB DFS contests and happy baseball betting!