Hide Bonus Offers
| | | | | |
| --- | --- | --- | --- | --- |
| #1 | Bovada Sports | 50% Up To $250 | Visit Site | Bovada Sports |
| #2 | BetUS | 125% Up To $2,500 | Visit Site | BetUS |
| #3 | MyBookie | 100% Up To $1,000 | Visit Site | MyBookie |
| #4 | Everygame | 100% Up To $500 | Visit Site | Everygame |
| #5 | BetOnline Sports | 60% Up To $1,000 | Visit Site | BetOnline Sports |
MLB DFS and Betting on 5/3 – Odds, Lines, Predictions and Picks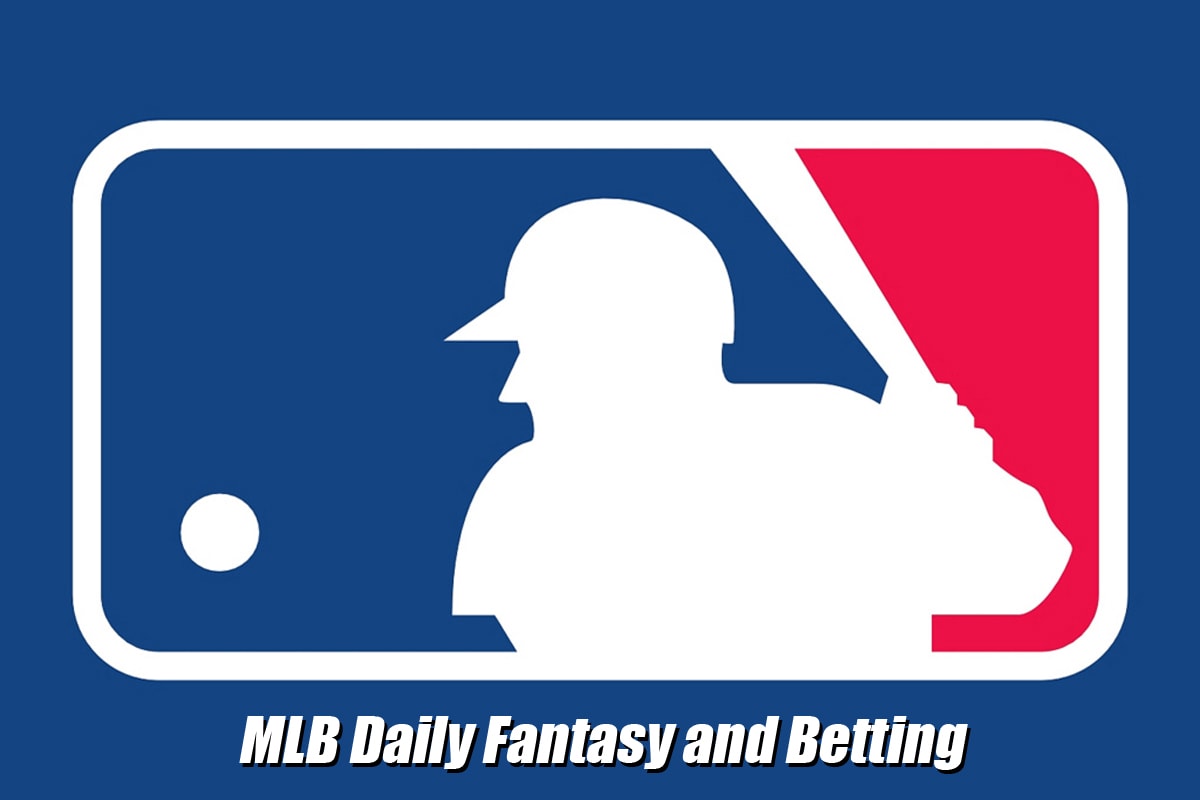 After a quiet Thursday for baseball, Friday has things back in full swing with a huge 14-game MLB slate.
It's bound to be an exciting day of baseball action and things get started early with a NL Central clash between the Cubs and Cardinals.
That promises to be a tense series, but there's more where that came from as six more division rivalries ignite on a loaded schedule.
The last is a duel at Petco Park between Clayton Kershaw and Eric Lauer, as the Los Angeles Dodgers hope to stay ahead of the surging San Diego Padres in the NL West.
Whether you're trying to get an early leg up on the MLB DFS competition or looking for assistance with MLB betting, I'm here to check out the latest odds and lines and point you in the right direction with some predictions and daily fantasy baseball picks.
Early MLB Betting Lines and Odds For 5/3
I took an early look at the early MLB betting lines and odds last week and handed out some of my favorite picks.
That resulted in a whiff in backing the Nats to win by two (+110), but I did love the Brewers as +170 road underdogs, so that more than made up for it.
I also suggested a few other value plays and they mostly went up in smoke. The Indians (+125) were one other solid value pick that would have paid off, though.
While all of my picks didn't convert, the logic was sound for most of them. Let's dive right back into the MLB betting scene with early baseball odds available at MLB betting sites for Friday, 5/3.
Louis Cardinals N/A vs. Chicago Cubs N/A
Washington Nationals (+1.5) -135 vs. Philadelphia Phillies (-1.5) +115
Tampa Bay Rays (-1.5) -140 vs. Baltimore Orioles (+1.5) +120
Minnesota Twins (+1.5) -150 vs. New York Yankees (-1.5) +130
Oakland Athletics (+1.5) -190 vs. Pittsburgh Pirates (-1.5) +165
Atlanta Braves (-1.5) +110 vs. Miami Marlins (+1.5) -130
San Francisco Giants (+1.5) -145 vs. Cincinnati Reds (-1.5) +125
Kansas City Royals (+1.5) -150 vs. Detroit Tigers (-1.5) +130
Seattle Mariners (+1.5) -155 vs. Cleveland Indians (-1.5) +135
Toronto Blue Jays (+1.5) -135 vs. Texas Rangers (-1.5) +115
New York Mets (+1.5) -175 vs. Milwaukee Brewers (-1.5) +155
Boston Red Sox (-1.5) -125 vs. Chicago White Sox (+1.5) +105
Arizona Diamondbacks (-1.5) +135 vs. Colorado Rockies (+1.5) -155
Los Angeles Dodgers (-1.5) +105 vs. San Diego Padres (+1.5) -125
There are plenty of options to peruse on such a big baseball betting slate, while you'll also want to check out your favorite sites for moneylines and Totals. Read on for some of my favorite MLB picks for tonight.
Friday's Safest MLB Bet
My safe pick was a bust last week, as Max Scherzer couldn't get a win at home against the Padres. That was a bummer, but you should never allow past results to deter you from exploiting elite value.
Going into Friday, my favorite play figures to be the Cleveland Indians (-140) as a straight up favorite at home. The price isn't through the roof, but it's really not bad for a solid ballclub at their home base.
The Tribe are 7-4 at Progressive Field this year and they'll shove a solid young arm in Shane Bieber onto the mound. Seattle packs some power, but they're stuck in a four-game skid and are just 3-7 over their last 10 games.
Neither of these teams can afford to lose right now, but the Indians arguably have the better pitcher on the mound tonight, are at home and are getting healthy on offense. I trust them in this spot and if you want to chase a little extra value, feel free to double down with their -1.5 rune line (+135).
Best MLB Underdog Pick For 5/3
While you're always going to want to pile up safe MLB picks as much as you can, everyone knows that's part of the grind and that the profit from those plays is modest at best.
That's why sprinkling in those big MLB upset picks is pretty crucial to maximizing your upside as a bettor. I certainly don't think you should only bet on underdogs or pile them up every night, but if you feel good about a spot, aim high.
One such spot could end up being Miller Park, where the Brewers will host a solid New York Mets team. Steven Matz toes the rubber for the Mets and while he's going to be in a dangerous park against a powerful offense, there are a couple things to feel good about.
For one, Matz just got done schooling the Brewers at Citi Field. This is a bad park to trust pitchers in, but Matz could have Milwaukee's number and his bats will be feeling the upgraded hitting environment.
Milwaukee is also trending in the wrong direction right now. It was the Brewers who I loved as an upset play last week, but tonight it's the other way around. Their pitching is not getting it done right now and while this could easily be a shootout (consider the Over – 9, -118), I think the Mets (+111) edge them out.
You could also take a look at the Giants (+143) with a nice park upgrade in Cincinnati, but then you start falling into unnecessary traps.
Other MLB Bets to Consider
San Francisco is absolutely one of the other flier bets out there, but they're not alone. Much like I did last week, I again see a few more spots where we can chase underdog money.
That isn't just about straight up underdogs, but also dealing with run line prices. Here are a few more plays to consider for Friday at Sportsbetting.ag.
Washington Nationals +156
San Francisco Giants +143
New York Yankees RL +130
Colorado Rockies +103
Los Angeles Dodgers RL +105
Texas Rangers RL +115
Again, I wouldn't go crazy attacking just underdogs on a daily basis, but sometimes you need to seek out value and go with what calls to you. These are some fine spots in my mind to cap the regular work week and hopefully they find you well.
MLB DFS Picks for Friday, 5/3
While there is money to be made betting on baseball, I understand not everyone bets on games or perhaps your state doesn't even allow it. That's cool, as you can also cash in on the MLB DFS scene.
Using betting data is still very helpful for that side of things, while you need to keep tabs on weather updates, player news and do some research.
I'll help you to get the day started, as I'll quickly go over some of my favorite daily fantasy baseball picks.
Top Pitchers to Target
If you don't love the pitching, consider using one of my suggestions at FanDuel tonight. Otherwise, hopefully you can pair two of these guys on DraftKings and still get enough bats you like.
There are plenty of arms to like on this slate, so let's quickly brush over the best options.
James Paxton – New York Yankees ($10.3k)
Clayton Kershaw – Los Angeles Dodgers ($10.1k)
Chris Sale – Chicago White Sox ($9.9k)
Tyler Glasnow – Tampa Bay Rays ($9.6k)
Mike Minor – Texas Rangers ($9k)
Kevin Gausman – Atlanta Braves ($8.4k)
Steven Matz – New York Mets ($7.6k)
Jorge Lopez – Kansas City Royals ($6.5k)
Matthew Boyd, Sonny Gray and Shane Bieber are also in play, but I don't love any of them in their respective spots. They're either in tough parks or facing a lot of power.
That isn't to say these other guys aren't in similar spots. To be sure, nobody is "safe" tonight, but I think I'll either be pairing the guys above in some fashion or paying for a top-three arm and punting with someone like Lopez.
Lopez isn't great, but he's cheap and gets the Detroit Tigers. That might be enough. We'll see how the value opens up elsewhere, as paying up at both SP spots may be ideal on this slate.
Matz is a great mid-range option if you believe he can fool the Brew Crew twice in a row. I have my doubts and more like the Mets in that game due to their offense. Still, Matz can make the bats miss, so he has really nice upside at this price point.
Best Bats to Consider
I will be hunting for cheaper bats on this slate in an effort to cram in my favorite pitchers. Either way, here are my favorite plays at every position:
C: Gary Sanchez – New York Yankees ($5k)
Danny Jansen could be an interesting value play in a hitter's park and I might look at whatever Nats catcher starts at Citizens Bank Park. But Gary is Gary. He's at home, can dong like crazy and it's not like a matchup with Kyle Gibson is scary.
Don't ignore Martin Maldonado at $2.5k if you need extra salary relief.
1B: Jesus Aguilar – Milwaukee Brewers ($3.8k)
Too cheap. Assuming he starts, Aguilar is way too cheap given his power, splits versus southpaws and recent form. He's heating up and I will play him at this price all day at home in a matchup he can win.
2B: Rougned Odor – Texas Rangers ($3.8k)
If you want elite pitching you'll need to save in some spots. Odor is probably too cheap given his pop, the park factor and the fact that Trent Thornton has been vulnerable at times this year.
I don't love Thornton's chances in this park, so you can fire up Odor and/or roll with a full Rangers stack.
3B: Justin Turner – Los Angeles Dodgers ($4k)
JT finally donged the other day and gets a southpaw tonight. He can rake versus lefties and perhaps he's about to finally really get it going with his power.
Jose Ramirez (4.3k) isn't that much pricier and is very much on the table, while Nolan Arenado faces a lefty in Coors, too, so there's also that.
SS: Manny Machado – San Diego Padres ($3.6k)
Instant revenge. Machado has not been amazing this year, but he's too good not to really ramp it up eventually. I know this isn't normally the time to target him, but in tournaments it could be the exact time to target him.
Francisco Lindor is also appealing, while Trevor Story ($5.6k) is always a great option versus a southpaw in Coors.
OF: Khris Davis – Oakland Athletics ($4.2k)
All eyes are going to be on Coors Field and the big parks. I certainly won't be stacking A's or Pirates in PNC Park, but Khrush is going to be super contrarian despite this discounted price tag.
Davis has been heating up a bit lately and is due to go long. Nobody will be using him in this park against Joe Musgrove, but he's matchup proof. I'm calling for the dong.
J.D. Martinez is a similar price point and is in a better park. He's the better hitter, too. He'll be chalkier, but I could go either way between these guys.
My Favorite MLB DFS Lineup For 5/3
I think you have to decide early on what you want to do at pitcher and work from there. Personally, I'm going to grab two guys I feel really good about and then seek out value I love or feel will be low-owned.
Here's what I got cooking for Friday night over at DraftKings.
SP1: Chris Sale – Boston Red Sox ($9.9k)
SP2: Shane Bieber – Cleveland Indians ($8k)
C: Martin Maldonado – Kansas City Royals ($2.5k)
1B: Jesus Aguilar – Milwaukee Brewers ($3.8k)
2B: Rougned Odor – Texas Rangers ($3.8k)
3B: Justin Turner – Los Angeles Dodgers ($4k)
SS: Manny Machado – San Diego Padres ($3.6k)
OF: Joey Gallo – Texas Rangers ($5.5k)
OF: Nomar Mazara – Texas Rangers ($4.5k)
OF: J.D. Martinez – Boston Red Sox ($4.4k)
I won't force all of my favorite plays into my favorite squad, but I do think I can get a few in there. Odor is part of my favorite stack of the night, while I'm also high on Boston (who isn't?). The Rays and Phillies are also appealing, while the Brewers and Mets could both be a little sneaky.
There's also a game in Coors Field and Colorado is on fire. I definitely would use Nolan Arenado and Trevor Story in a few MLB DFS lineups tonight, but there are so many games and so many options. I think with this team it might make sense to do a mini-Rangers stack, load up on pitching and then hope my value one-offs work out.
Obviously my optimal lineup isn't always going to align perfectly with yours. I loved the Nats last week and they bombed in the face of Matt Strahm. It was a total GPP play, though, and that's how I operate.
Whether you use my MLB betting advice or MLB DFS picks, I appreciate you stopping by and reading.
Good luck with your DFS contests and happy betting!