MLB Betting and DFS Advice for Wednesday, April 17th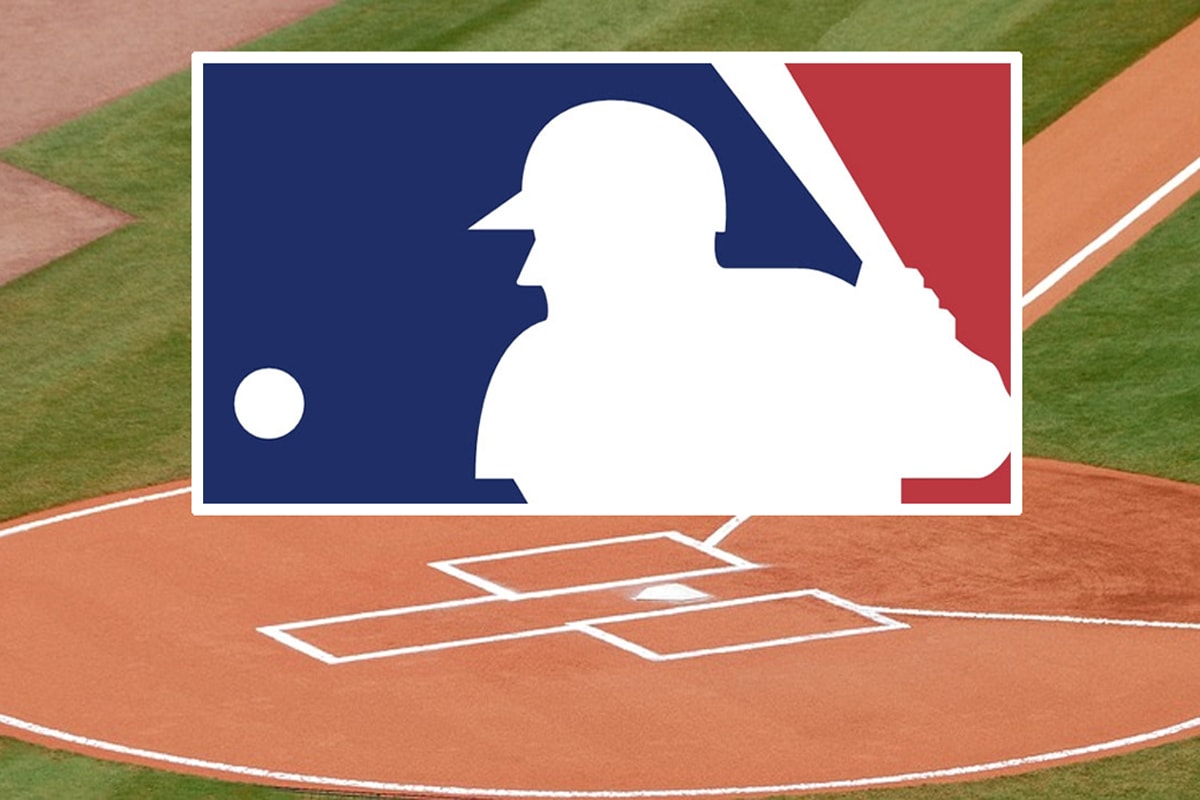 Wednesday brings baseball fans another full schedule, as 28 of 30 MLB teams are hitting the diamonds in an effort to prove their standing.
Usually I punch out a breakdown of Friday's MLB betting and DFS slate, but I'm expanding this week to both Wednesday and Friday to help our readers out even more.
Things have gone well enough over the past couple of weeks, both in picking MLB games and helping you build out your daily fantasy baseball lineups.
Let's quickly breakdown the success we had last Friday night and then gauge how we can win money during Wednesday's baseball games.
Week in Review
I went into last Friday with a respectable 11-9 mark through two weeks of tracking my MLB picks and I added on a decent 8-6 mark (19-15 overall). I scored a win-win in the Athletics game and actually got burned multiple times.
Going for run lines is always going to be dicey, as I backed the Giants at a cool +172 to win by two runs. They still got the win at home over the Rockies, but only by a score of 3-2.
I also went for several upsets in an effort to hand in some killer value. Many of them didn't pan out. Baltimore failing to win on Friday was more annoying than anything. Not only was it a close 6-4 loss, but they'd go on to win on Saturday and Monday.
A few wins slipped away from us, but I will gladly take a record above .500 when it comes to baseball betting.
My "safe" bet of the week moved to 3-0, as I doubled down on the Rays (-128) earning a win. Tampa Bay has been awesome this year and obviously has been a fine team to back in just about any situation. I also talked up three potential underdog picks, with the Brewers (+143) being the long upset pick to convert last week.
As for my success in daily fantasy baseball circles, I landed on Zack Wheeler and Luke Weaver as two value pitchers, just because I did not have much faith in the pitching options. That worked out, as Wheeler actually pitched a gem (8 Ks, 2 ER, Win) and Weaver was about as good (8 Ks, 2 ER).
I did end up getting away from Patrick Corbin due to weather, but my value pitchers worked out great. Going cheap opened up salary for bats and also got me off of dumpster fires like J.A. Happ and Carlos Carrasco.
My bats weren't too shabby, either. My love for the Athletics was met with warmth, as Oakland fired off eight runs in a win over the Rangers in Texas. Chad Pinder was a fail, but I paid up for Matt Chapman and Khris Davis, who both chipped in strong outings.
Leonys Martin (7 fantasy points) and Brandon Belt (10) rounded out a good but not great daily fantasy baseball lineup. You probably had a chance to cash if you got off of Edwin Encarnacion (0!) and pivoted out of a full Oakland stack and I sincerely hope you did just that.
With that, let's dive into a brand new slate by taking a look at the early MLB betting odds and work our way to the main MLB DFS slate at DraftKings.
Early MLB Predictions and Betting Odds for 4/17
Even though this slate goes down on a Wednesday, it's actually even busier than last Friday was.
I will only be focusing on the main DraftKings slate for MLB DFS purposes, but I'll get the ball rolling by quickly breaking down and picking every single game if you plan to bet on MLB today.
Mets vs. Phillies (Total 9)
The Phillies just murdered the Mets (14-3) after hanging 10 runs on Steven Matz in the first inning. I don't know if we should anticipate a repeat of that, but the power on both sides is easy to see.
Philly is at home here and enters as the ever so mild favorites. I can't knock that, while the pitching matchup of Zach Wheeler vs. Jake Arrieta is a virtual wash.
Philadelphia Phillies (-1.5)
+165
Philadelphia Phillies to Win
-114
The Over is very much in play here (-103) just because this park is great for scoring and either of these offenses can fire off at any moment. I think we can expect a good amount of runs in this one, but the better play is backing the Phillies at home.
Arrieta won't dominate here, but he's less likely for a total implosion. I'll give the Phillies the slight edge at home, but given how these offenses are hitting, certainly feel free to target the Over.
PICK
Philadelphia Phillies to Win
-114
Cardinals vs. Brewers (Total 9)
The Cardinals go back to Miller Park on Wednesday after dropping two straight in this series. Things don't look amazing for them at first glance, as Michael Wacha toes the rubber against a dangerous Brewers lineup.
Vegas like Milwaukee to defend their turf again in this spot and it's hard to blame them. The Brewers are 7-2 at home and have one of the most potent offenses in baseball. I struggle to grasp how Wacha is going to keep them in check after having issues already this year.
St. Louis Cardinals (+1.5)
-165
Milwaukee Brewers (-1.5)
+145
St. Louis Cardinals to Win
+120
Milwaukee Brewers to Win
-130
The good news for the Cards is both offenses are very capable and they get to face a guy in Corbin Burnes that sports a nasty 10.05 ERA. Burnes can get batters to swing and miss, but he does give up a lot of contact.
Milwaukee might be the better team, but bettors need to account for a rivalry game and Burnes is not a reliable arm yet. I expect a good amount of runs here, so I'll target the Cardinals as a fun upset pick and chase the Over (-125) as a solid secondary play.
PICK
St. Louis Cardinals to Win
+120
Orioles vs. Rays (Total N/A)
This is the only game that did not have any MLB betting lines when I sat down to write this. Perhaps that's because the Rays are rolling out Ryne Stanek for another bullpen game or because nobody knows what to make of an O's squad that tied beat the Red Sox (2-2) in their most recent series.
I don't care much about that, but I will point to the fact that Baltimore has competed early in the year. They even rank inside the top-15 for total runs scored and have a little pop. Then again, they still roster Chris Davis and have no reliable pitching, so don't get too excited.
The value is going to favor the Rays here. They're at home, their offense is better than anyone cares to admit and I doubt the O's will find much success against Tampa Bay's bullpen pitching strategy.
Give me the Rays by two runs here.
Royals vs. White Sox (Total 9)
The Kansas City Royals have flashed serious upside on offense, but it hasn't yet translated into wins. Part of that is the fact that they still strikeout a ton, but they also get very little help from their pitching staff.
That bleeds into a pretty explosive battle with the White Sox. Both of these offenses carry heavy sticks and face off in a park that gives up the long ball.
Kansas City Royals (+1.5)
-183
Chicago White Sox (-1.5)
+163
Kansas City Royals to Win
+105
Chicago White Sox to Win
-115
Anytime you have spare arms like Brad Keller or Lucas Giolito facing off, you can expect some scoring. I think the Royals are a fine value as +105 underdogs, but I'm just going to assume the weak pitching translates into runs in this ballpark.
Reds vs. Dodgers (Total 8)
The Cincinnati Reds will again head to Dodger Stadium in search of a win. They have not come easy this year, while the Reds have been extremely ineffective on offense.
L.A. is very tough to berat at home and they have one of the most loaded offenses in the league. Vegas has it right with them as huge home favorites.
Cincinnati Reds (+1.5)
-132
Los Angeles Dodgers (-1.5)
+112
Cincinnati Reds to Win
+168
Los Angeles Dodgers to Win
-178
The Over feels low here. Walker Buehler should slice up the Reds in this spot, but Sonny Gray is on the other side and to this point has posted what I think will prove to be fraudulent numbers.
Gray just isn't coming into this park and carving up this Dodgers offense. L.A. to win isn't a bet worth going after, but I don't mind the Dodgers by two (+112) or the Over (-105). I like both wagers, but I don't really expect this game to be all that close.
PICK
Los Angeles Dodgers (-1.5)
+112
Red Sox vs. Yankees (Total 9.5)
The AL East rivalry heats up further at Yankee Stadium, as the Yankees hope to push the defending champs down the standings even more.
New York won easily on Tuesday and can slowly work their way up the AL East ladder by winning this tense series. The pinstripes are mild home favorites in a game everyone will expect them to win.
Boston Red Sox (+1.5)
+100
New York Yankees (-1.5)
+165
Boston Red Sox to Win
+100
New York Yankees to Win
-110
I'm probably with everyone else right now in the sense that if the Red Sox can't win with Chris Sale, when are we supposed to trust them? The reality is neither of these teams look great right now, though, while the pitching hitting the mound tonight is very suspect.
Both Nathan Eovaldi and J.A. Happ have ERAs over 8.00 and I don't know if this is the spot to assume they figure things out. New York is a fine favorite (-110), but the smarter play might be the Over (+110 at Sportsbetting.ag).
Indians vs. Mariners (Total 8)
Cleveland has been slicing up Seattle in this series, while the previously red hot Mariners seem to have gone cold. That's not ideal when another strong pitching talent in Carlos Carrasco comes to town on Wednesday night.
Cleveland Indians (-1.5)
+115
Seattle Mariners (+1.5)
-135
Cleveland Indians to Win
-133
Seattle Mariners to Win
+123
Carrasco got shelled in his last start and this is far from an easy assignment, but he's simply better than that. I think he bounces back and holds firm here, while trusting Erik Swanson (9.00 ERA) on the other side doesn't really feel like an option.
Seattle are going to be fun home dogs at +123, but I think the Tribe gets this one.
PICK
Cleveland Indians to Win
-133
Pirates vs. Tigers (Total 8)
It looks like a nice start from the Tigers is starting to wear away and they're slowly beginning to look like the team we thought they were. Their pitching has been surprisingly solid, but their bats still aren't very good.
Pittsburgh isn't anything special, but they're patient at the plate and they have better pitching as a whole. Trevor Williams vs. Spencer Turnbull feels like a wash, however.
Pittsburgh Pirates (-1.5)
+140
Detroit Tigers (+1.5)
-160
Pittsburgh Pirates to Win
-108
Detroit Tigers to Win
-102
This ballpark should give the Pirates a nice little boost and Turnbull isn't a pitcher to fear yet. I think they could run it up a bit here, but either way -108 to get a win over the weak Tigers feels like a steal.
PICK
Pittsburgh Pirates to Win
-108
Giants vs. Nationals (Total 9)
San Francisco shocked with a big road win over the Nats on Tuesday and part of the process was slapping around Stephen Strasburg. The same could go down again tonight, as Hellboy is the only thing stopping them.
San Francisco Giants (+1.5)
-160
Washington Nationals (-1.5)
+140
San Francisco Giants to Win
+120
Washington Nationals to Win
-130
Jeremy Hellickson is never scary, but he's been good for the Nats and the Giants are a really bad offensive team. I'd be much more concerned with the Nats, who can wreck at home and face a hard contact fiend in Jeff Samardzija.
Shark has gotten off to a nice start, but the odds don't favor him in this spot at all. Washington to win at -130 isn't bad, but I expect a beating here. The Over (+100) is also a nice play.
PICK
Washington Nationals (-1.5)
+140
Cubs vs. Marlins (Total 8)
Chicago has iced the Marlins in this series, as they've appropriately used Miami to work their way back to .500. They're not there yet, but the Cubs are better than they've shown early in the year and this matchup favors them greatly.
We should be able to trust in them further, as southpaw Cole Hamels has been decent (3.79 ERA) to start 2019 and will get a dream matchup.
Chicago's pitching has really picked it up in this series and I doubt it fails them here. Their offense could still struggle in this park, but I have no qualms about backing Hamels in this one.
PICK
Chicago Cubs to Win
-150
Diamondbacks vs. Braves (Total 9)
The D'Backs and Braves just waged war in quite the shootout on Tuesday night and they'll look to do so again on Wednesday. They actually had good pitching on the mound in that game, too, so I'm not quite sure what to expect here.
All I know is Zack Godley and Kevin Gausman are both super volatile and Atlanta's offense can go nuts. You can start from there and go whatever direction that takes you. Here are the odds for this one, pers Sportsbetting.ag:
Arizona Diamondbacks (+1.5)
-140
Atlanta Braves (-1.5)
+120
Arizona Diamondbacks to Win
+147
Atlanta Braves to Win
-157
The direction these early MLB betting lines take me is to target the Over (-105) and back the Braves. Atlanta is simply the better team, they're at home and they have the better matchup. I really don't trust either arm, but I'm fine with rolling the dice on the superior offense.
The Braves should win this one and taking them by two doesn't feel like it's asking that much.
PICK
Atlanta Braves (-1.5)
+120
Blue Jays vs. Twins (Total 9)
The Jays and Twins are another matchup that produced some runs last night and that could happen again here.
Jake Odorizzi hasn't been great in his last two starts and Trent Thornton got demolished in his. That could promote the Over (+105) in this park.
Toronto Blue Jays (+1.5)
-160
Minnesota Twins (-1.5)
+140
Toronto Blue Jays to Win
+126
Minnesota Twins to Win
-136
Odorizzi can be pesky, while Thornton has flashed some solid form. I don't like where either guy is at right now, but I definitely side with Odorizzi. Toronto's offense just hasn't been good this year and lacks efficiency.
The Twins as -136 favorites at home doesn't get you insane value but it looks like a solid win.
PICK
Minnesota Twins to Win
-136
Angels vs. Rangers (Total 10.5)
Arguably the series of the week to this point, the Angels and Rangers have not left fans wanting for more. The combination of powerful offense, a great ballpark and shaky pitching has contributed to explosive shootouts.
I'm not sure we should expect anything else, seeing as contact fiends like Matt Harvey and Lance Lynn are slated to toe the rubber for either side.
Los Angeles Angels (+1.5)
-170
Los Angeles Angels to Win
+110
This is going to be a great spot for MLB DFS hitting, but it's also a good place for bettors. The Total is wild, but I still like the Over (-120). While tempting, the better play is the Rangers to take care of business at home.
You can just grab the win at -120, but I'll snatch up the value in a two-run win. That's how much I trust Matt Harvey.
PICK
Texas Rangers (-1.5)
+150
Astros vs. Athletics (Total 9)
The last game of Wednesday's MLB betting slate is a nice AL West showdown, where the Houston Astros battle the A's. Houston really took it to Oakland last night and I'm sure they'll be amped to do it again.
The pitching edge is very faintly leaning toward the Astros. Wade Miley usually just gets by, while Frankie Montas has flashed enough to make you think this won't necessarily be a total drubbing.
Houston Astros (-1.5)
+140
Oakland Athletics (+1.5)
-160
Houston Astros to Win
-110
Oakland Athletics to Win
+100
I don't particularly trust either pitcher in this spot, as both offenses are very explosive. The park does curb the long ball a bit, though, while Miley somehow keeps the game in front of him pretty well.
The Astros have the edge here and are probably coming away with the win. I don't want to play with the run line in a tense rivalry clash, though, while -110 for an Astros win feels like robbery anyways.
PICK
Houston Astros to Win
-110
Wednesday's Safest MLB Pick
I am 3-0 when it comes to my "safe" pick so far this year, which simply means I'm hitting on the pick I personally feel the most confident in.
Things could go the other way the blink of an eye when it comes to baseball betting, but that won't stop me from rolling out the Astros at -110. I get that they're on the road and the Athletics are capable of winning, but the value is just too good.
Houston got off to a sluggish 2-5 start earlier in the year, but they literally haven't lost since. That's 10 straight wins and a 6-5 mark on the road. They are clicking and to get them at a -110 price during this blazing winning streak is crazy to me.
Top MLB Underdog for April 17th
If you're looking for a true MLB upset pick, the only underdog I'm really drawn to is the Royals (+105). All the other underdog value I like on this slate just has to do with pricing and that's coming in the form of Totals or run line betting.
In that sense, though, I absolutely love the Nationals (+140) to win by two at home against the Giants. The Nats getting the win feels like an easy call, but San Francisco has one of the worst offenses in the majors and I surely don't trust their pitching.
Taking Washington at home at +140 feels like as good of an underdog bet as any tonight.
MLB DFS Picks For Wednesday at DraftKings
Whether you actually bet on baseball or not, it's always good to take an early look at the MLB betting lines, the pitching matchups and where the games are being played.
That all plays into the Totals, which tend to give us a pretty good idea as to which offenses we might want to target. From there, you'll want to note splits, see which bats/teams are trending in the right direction and also find out how weather may impact games.
I can't do all of that research for you, but I'm here to get you started off on the right foot from a MLB betting perspective. I'll also help with my favorite MLB DFS picks, but keep in mind this post is not updated after it is published.
Be sure to keep tabs on player news and weather impact. With that, let's get to my favorite daily fantasy baseball picks for Wednesday night at DraftKings:
Top Pitching Options
This really feels like a trash slate for reliable pitching. I didn't like last Friday's pitcher pool and a bigger slate tonight is somehow way worse.
It is even uglier when you consider there are just seven games on the main slate, where DK hosts their biggest GPPs. This is the spot to play, but we are going to be hard up for strong pitching options.
That being said, we need to pick two pitchers to roster on DraftKings. Here are the main options I'll be considering.
Cole Hamels – Chicago Cubs ($9.4k)
Yonny Chirinos – Tampa Bay Rays ($8k)
Jake Odorizzi – Minnesota Twins ($7.7k)
Jeremy Hellickson – Washington Nationals ($7.1k)
The pickings are slim, but the other guys out there are super volatile, have bad matchups or are just plain awful. You could roll the dice on Kevin Gausman, Zack Godley or Jeff Samardzija, but I'm not particularly interested in any of them.
I'll clue you in on my favorite pairing at DK in a bit. Just keep in mind that even if you hate other options, sometimes it can make sense to pay down at the SP2 spot to get the best roster possible.
Best Bats to Target
This is definitely a hitter's slate. There are great parks for scoring and the pitching just is not scary at all. Even the top stud (Hamels) is no sure thing. Then again, we've seen aces like Mad Max, Corey Kluber, Jacob deGrom and so many others creamed this year, so who knows anymore?
Regardless, I know which bats I covet. I'll try to simplify it by detailing my favorite hitter for each main position at DraftKings:
C: Willson Contreras – Chicago Cubs ($4.7k)
I'll freely admit that I will be trying to pay down at catcher if possible. The position is awful on this slate, but there's no getting around that Contreras could end up being worth spending on.
He's going to be operating in a pitcher's haven on the road again, but he did dong here on Monday and launched (twice) a few days ago in Los Angeles. He has the power to crank it out of the park and he's also hitting it very well to start the year.
Contreras will also be facing Sandy Alcantar, who has shown reverse splits, coughing up a .346 wOBA and .204 ISO to right-handed hitters.
If you're looking to save, the Nats and Braves should start decently priced catchers and I'll give them a look. I'll also be seeking out viable punts at the position, so keep your eye out for cheap options in advantageous spots.
1B: Justin Bour – Los Angeles Angels ($4k)
I want exposure to this Angels vs. Rangers game however I can get it. From the Halos' side, you can obviously always use Mike Trout, but you'll also want lefty power.
Bour can be very hit or miss, but he offers serious upside in this park and also faces a guy in Lance Lynn that has issues against lefties (.3369 wOBA, 38% hard hit rate).
2B: Ozzie Albies – Atlanta Braves ($4.3k)
Jose Altuve could be popular and Brandon Lowe faces a bad arm in David Hess, but Albies is too cheap. He's hitting very well right now and will be at home versus Godley, who gives up too much contact.
3B: Alex Bregman – Houston Astros ($4.1k)
Too cheap. Matt Chapman is also a good price and you can definitely play the matchup game with someone like Asdrubal Cabrera, but Bregman is one of the best mashers in the game. I'll take the discount.
SS: Carlos Correa – Houston Astros ($4.3k)
Same deal here, as I get relatively cheap exposure to an Astros stack that might go overlooked. This Rangers vs. Angels game will garner a lot of hype (and rightfully so), but I'm not going to force it in every single spot.
OF: Kole Calhoun – Los Angeles Angels ($3.9k)
Calhoun is in the same boat as Bour. Not only is he in a great park for the long ball, but he's facing a pitcher that struggles against quality power from the left side of the plate.
Optimal MLB DFS Lineup for 4/17
Ultimately, I do want to target this good spots for hitting, but even the best matchups aren't sure things. I want stable pitching with decent upside, while I also want to load up on stick that can send the ball into the stands.
Trying to mesh these ideas isn't always easy, but tonight I'm not allowing myself to fall too much in love with any one stack. I like certain games – as indicated by my MLB betting picks – but I refuse to stack teams just for the sake of stacking.
Let's take a look at my favorite daily fantasy baseball lineup and see how I got there.
SP1: Cole Hamels – Chicago Cubs ($9.4k)
SP2: Jake Odorizzi – Minnesota Twins ($7.7k)
C: Nick Hundley – Oakland Athletics ($2.9k)
1B: Justin Bour – Los Angeles Angels ($4k)
2B: Jose Altuve – Houston Astros ($4.9k)
3B: Alex Bregman – Houston Astros ($4.1k)
SS: Carlos Correa – Houston Astros ($4.3k)
OF: Nomar Mazara – Texas Rangers ($4.3k)
OF: Shin-Soo Choo – Texas Rangers ($4.5k)
OF: Kole Calhoun – Los Angeles Angels ($3.9k)
I want to stress that I hate the pitching and while I am totally fine with this pairing based on the matchups, I don't feel great about it. That being said, Hamels is in a great park and the Marlins stink. Odorizzi also gets the Jays, who are terrible.
It's possible my pitching does just enough, as this hitting lineup is a dream. I don't even force anything here and I still get four sticks from this Rangers/Angels clash. I also can cram in a nice three-man Astros stack – one that figures to be contrarian – and I can drop down at catcher.
If Nick Hundley starts, he has solid splits against southpaws and is worth a shot at this price. If not, Mike Zunino is just $400 more and it's likely another dirt cheap catcher option opens up.
Overall, I think this is a terrific MLB DFS lineup to use at DraftKings for Wednesday night's main slate. Make pivots and changes as needed, but hopefully my betting and DFS breakdown helps you in some manner.
Good luck tonight and enjoy the games!