MLB Betting and Daily Fantasy Baseball – Advice for Friday April 5th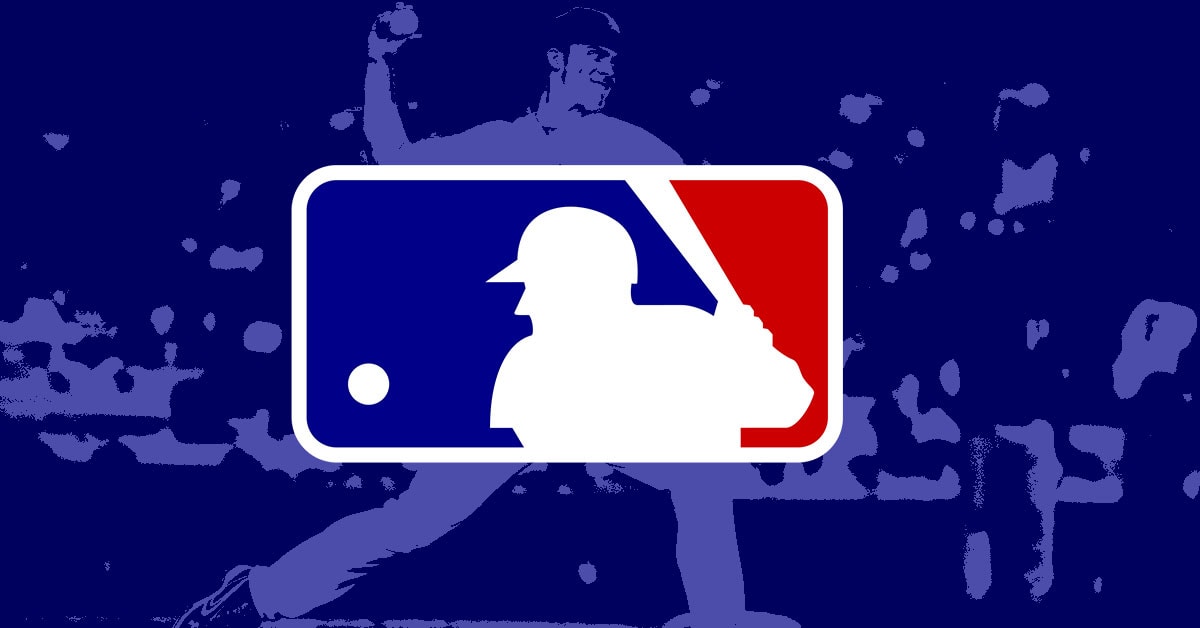 I'm back to close out the regular work with a fun MLB slate, as MLB bettors and daily fantasy baseball gamers alike get a big 12-game schedule to work with.
My last stop produced some really nice picks in both genres.
In the MLB betting world, I went 5-3 with my baseball picks and actually returned some killer value. My "safe play" panned out with Boston getting one of their few wins on the year, while taking the Padres to win by two (+145) turned a nice profit.
Betting on MLB games tends to come with some risk, but I got the year off started on the winning path. The same couldn't really be said for my daily fantasy baseball picks, but I did nail some great plays.
Trevor Richards was a nice value arm, both Xander Bogaerts and J.D. Martinez went yard, and Kole Calhoun had a solid game. I certainly had some misses, but for the second day of the year, it could have been worse.
Friday produces a massive 12-game slate and there is a lot to consider for both aspects of the MLB betting world. I'll condense my MLB picks a bit with such a big schedule, but I still want to hand out my favorite pick for each game.
Let's dive in and see what you may want to do at your favorite MLB betting sites as well as what DFS picks you can trust over at DraftKings.
MLB Odds, Lines, and Betting Picks – Friday, 4/5
Here are the odds and lines for all today's MLB games, along with my predictions and picks.
Mariners vs. White Sox (Total 8)
This is a really big slate, so I'll keep things short and sweet while handing out my MLB picks for tonight. For this first game, the 7-1 Mariners head to Chicago as mild underdogs.
Seattle Mariners (-1.5)
+135
Chicago White Sox (+1.5)
-155
Seattle has been very good to start the year and they're sporting plenty of pop offensively. They do put a southpaw on the mound for Chicago to potentially obliterate, but they have the edge overall and I'm going to be all over their -115 moneyline.
PICK
Seattle Mariners to Win
-115
Dodgers vs. Rockies (Total 10.5)
The Dodgers have been red hot to start the year offensively and so far they're making my prediction that they're winning the 2019 World Series look pretty smart. I am going to go out on a limb and assume they can keep it rolling at Coors Field.
Pay attention to the disturbing 10.5 Total here, as these are two talented offenses in a park that coughs up runs with regularity. Here are the rest of the odds for this NL West tilt.
Los Angeles Dodgers (-1.5)
+120
Colorado Rockies (+1.5)
-140
Kenta Maeda is usually a good arm to get behind, but he is heading into the park where good pitchers go to die. L.A. is the better team, but this park makes a lot of matchups toss-ups and the Rockies play their best ball at home. They offer nice value as +110 home dogs.
PICK
Colorado Rockies to Win
-110
Padres vs. Cardinals (Total 7.5)
The Padres have gotten off to a solid start (for them) and will try to keep it going at Busch Stadium on Friday. The Cardinals are off to a slow-ish start, but can correct that at home in game one of this weekend series.
St. Louis is the understandable favorite, as strikeout maestro Jack Flaherty looks to bounce back from a poor outing in his last start.
San Diego Padres (+1.5)
-143
St. Louis Cardinals (-1.5)
+123
San Diego's offense has some power these days, but it still isn't a unit to be feared. Flaherty can make anyone whiff and he operates in a pitcher-friendly park. The Total makes for a low-scoring game and I think the more talented team prevails.
The Cardinals are safer as a straight up winner, but I love the value associated with a win by two or more runs in front of the home crowd.
PICK
St. Louis Cardinals ATS (-1.5)
+123
Rays vs. Giants (Total 7)
MLB bettors run into another potential snoozer in this one, where the Giants host the Rays in a pitcher park. Two talented pitchers face off in this one, so fans can brace for few runs and a fairly tight contest.
Tampa Bay Rays (-1.5)
+137
San Francisco Giants (+1.5)
-157
The pitching is a wash here, as both arms can go deep in this one with minimal damage allowed. San Francisco is at home and should get a solid outing from Derek Rodriguez, but the Rays have the more reliable offense.
In a game being called close to the chest by Vegas, I'll pounce on the Rays as a -125 winner.
PICK
Tampa Bay Rays to Win
-125
Reds vs. Pirates (Total 8)
The Reds and Pirates will face off for game two of their NL Central rivalry series. They waged war in a grueling pitcher's duel on Thursday and could again have trouble scoring.
I'm not sure either side has a massive edge with Sonny Gray and Joe Musgrove toeing the rubber in this one, though, especially since this tends to be a pitcher-friendly park. We'll have to update the MLB lines here, but as I write this they don't have any pricing.
I don't really trust either of these teams, but Sonny Gray hasn't been reliable in years. He's on the road against a Pirates lineup that doesn't strikeout very much and his offense isn't exactly efficient.
Musgrove could do enough to get the win here and the Pirates have a decent -119 moneyline at Sportsbetting.ag.
PICK
Pittsburgh Pirates to Win
-119
Twins vs. Phillies (Total 8)
Jake Odorizzi will try to keep his solid 2019 going in the right direction, but early signs suggest he shouldn't bank on it. Neither should bettors, as he'll be facing some lethal power in a hitter's haven at Citizens Bank Park.
The Phillies are understandable favorites at home due to their nasty offense, but pitcher Nick Pivetta just pushes them over the top.
Minnesota Twins (+1.5)
-152
Philadelphia Phillies (-1.5)
+132
I really don't know which wager I feel better about; the Over or the Phillies to win by two. How about both? I think this will be one of the more explosive games of the night, but the 4-1 Phillies are in an underrated spot and should easily get the win in front of the home crowd tonight.
Feel free to snag easy value with the Phillies at -153 and shoot for the Over (-119), but I love this +132 price tag on the Phillies covering the run line.
PICK
Philadelphia Phillies ATS (-1.5)
+132
Blue Jays vs. Indians (Total 7.5)
My goodness, is this rendition of the Jays awful. I really don't understand how they have three wins on the year.
Toronto's saving grace is Trent Thornton was exceptional in his first start this year. I just don't see the Jays doing much against Shane Bieber, nor do I believe Thornton will shut down the Tribe.
Toronto Blue Jays (+1.5)
-153
Cleveland Indians (-1.5)
+133
This is a low Total when you factor in the Indians having some upside at home, but it's too early to know how to approach Thornton. It's also not worth it to try to support this trash Toronto offense.
Bieber is in for a great outing in this spot, so I'm just eating the money here at -155 and taking the Indians to get the win. You can go the extra mile and snatch up that +133 price to see them win by two, but this one could be a little tricky.
PICK
Cleveland Indians to Win
-155
Red Sox vs. Diamondbacks (Total 9)
Speaking of bad, the Red Sox haven't been able to catch many breaks during an atrocious 2-6 start. J.D. Martinez has been their only productive bat, while all of their pitching has struggled.
Nobody will know what to expect when Rick Porcello leads the Sox into Arizona to take on the Diamondbacks, but the top MLB betting sites certainly price Boston to win.
Boston Red Sox (-1.5)
+123
Arizona Diamondbacks (+1.5)
-143
The defending champs are going to get it together eventually. Right?
I'd think so and they have one of their better hurlers helping them out here. Zack Godley gives up a good amount of contract, too, while Arizona's lineup isn't as nasty as it once was. I think Boston gets the win here and their -125 moneyline feels like thievery.
PICK
Boston Red Sox to Win
-125
Marlins vs. Braves (Total 8)
Here's a game nobody cares about, but mostly because it should make for an easy home win for the Braves. Atlanta got to 3-3 last night to wrap up a series with the Cubs and they'll look to keep the momentum going here in front of their home crowd.
Vegas favors Atlanta, as they have loads of power and will debut Kevin Gausman in a favorable matchup.
Atlanta Braves (-1.5)
+124
Bettors looking for some sneaky value may actually want to consider the Marlins at +145. Gausman is another arm that gives up contact with regularity and Miami's offense can be pesky.
While true, the Braves are at home and simply have way more talent. With a decent matchup ahead of them, I think they're a fine bet to cover this -1.5 run line.
PICK
Atlanta Braves ATS (-1.5)
+124
Cubs vs. Brewers (Total 8.5)
Milwaukee owns the NL Central right now. They're barely getting wins, but 6-1 is still a scorching start and they get to host Chicago in a massive series early in the year.
The Brewers are probably the better team at this point, but the Cubs aren't far away and need to start getting wins eventually. They tend to have a mental edge over the Brew Crew, too, so they look like fun underdogs in this one.
Milwaukee Brewers (-1.5)
+155
The Over is in play in the ever explosive Miller Park, but this could be a tough spot for the Brewers as they face a viable southpaw in Jose Quintana. Chicago needs this win (and this series) more and I love the value they bring to the table.
PICK
Chicago Cubs to Win
+110
Athletics vs. Astros (Total 8)
Oakland will try to keep the good times going in Houston on Friday, as they've jumped out to a solid start and can continue to make the hole bigger for the Astros.
Houston is a pretty good bet here, of course. They're favored at home with a solid arm hitting the dirt and there's no way they can struggle this badly for much longer.
Here's how the early MLB betting lines look for this AL West showdown.
Oakland Athletics (+1.5)
-143
Houston Astros (-1.5)
+123
It hasn't been good for the Astros, but they will be at home and face a familiar foe. They'll specifically battle with Frankie Montas, who is talented but gives up contact.
I like this spot for the Astros to get it going a bit, but there are two capable offenses in a tense rivalry game. It's going to get heated and I mean that mostly for the bats.
Rangers vs. Angels (Total 8)
The Last game of the Friday night MLB betting schedule goes down in L.A. where the Halos will host the rival Rangers.
Texas is actually off to a solid start this year, but they whiff a good deal and their power could be curbed a bit in this pitcher's haven. Vegas seems to agree, as Mike Trout's Angels enter the night as mild favorites at home.
Los Angeles Angels (-1.5)
+150
The Rangers have more power, but neither of these teams will be pushing a feared arm onto the mound. This one could have a little more offense than the top baseball betting sites seem to think, while the Angels offer solid value as a winner in this spot.
Today's Safest MLB Bet
Last week's safest baseball pick was the Red Sox at -145 and they delivered. I want to get you a reliable pick with a little more value than that, but -145 for the defending champs is always a price we'll want to be interested in.
Regardless, I'll toe the line again of offering solid value and getting what I think is a locked in winner.
Tonight that'll be the Phillies, who won't smash the pricing game at -154, but still feel like a very strong bet to get the win at home against the Twins.
Best MLB Upset Pick for Today
My favorite upset pick for tonight's MLB slate is Cleveland (+133) to win by two at home. I already love them as a straight up play at home against the Jays.
To be frank, their -155 moneyline is a decent steal in this spot, but if you think they can win by two they can hand you dog money at home against a trash opponent.
MLB DFS Picks for Friday Night at DraftKings
Hopefully my MLB picks serve you well and I think you can lean on some of that betting information, picks and insight to kickstart your daily fantasy baseball research for the night.
That brings us to me favorite MLB DFS picks for every main position for Friday's games. I'm only focusing on the 8-game main slate at DraftKings, as this is where the majority of the action is. Let's get to it:
Top Pitching Options
This slate is a special kind of bad when it comes to MLB DFS pitching. There are some decent options, but their prices are all somewhat inflated and there's no getting around the obvious; there isn't a true stud in the lot.
You need to roster two pitchers, however. Here are my favorites.
Shane Bieber – Cleveland Indians ($9.3k)
Rick Porcello – Boston Red Sox ($9.1k)
Jose Quintana – Chicago Cubs ($8.4k)
Nick Pivetta – Philadelphia Phillies ($7.7k)
Pablo Lopez – Miami Marlins ($6.6k)
Trent Thornton – Toronto Blue Jays ($6.2k)
I'm obviously not "picking" everyone and just focusing guys that feel like good values, have good matchups or offer some upside.
Bieber is probably a must for me. He'll be at home and is pretty talented, while I'm interested in any pitcher Toronto faces these days.
Porcello, Quintana and Pivetta aren't in necessarily ideal spots, but all three are talented and can rack up strikeouts. They're all worth the gamble on this slate.
You can punt one or even both pitcher spots if this pitching talent just annoys you. Lopez and Thornton were both fantastic in their first starts of 2019 and they're very cheap. I don't love the matchup for either, but both are in play for your SP2 on DraftKings.
Best Bats to Use
You really won't be able to make concrete decisions on what your final MLB DFS lineups look like until starting lineups are released, but I can help you get going with good sticks in nice spots.
Here are my favorite hitters at every main position at DraftKings for Friday.
C: J.T. Realmuto – Philadelphia Phillies ($4.5k)
Jake Odorizzi is a right-handed pitcher with reverse splits and he gives up home runs. Realmuto has had moderate success against him in limited action and has done his best work versus righties.
The matchup, talent and park all check out. You're just going to have to pay for it. Unfortunately there aren't many other viable catchers tonight, unless a cheap starter pops up later in the day.
1B: Justin Bour – Los Angeles Angels ($4.1k)
Anthony Rizzo and Rhys Hoskins are also pretty appealing, but I'm going to want to save some cash in spots. One of the better options at 1B figures to be Bour, who offers power in a favorable matchup against Lance Lynn.
Lynn gets destroyed by left-handed power hitters and has been donged by Bour before. This isn't the most efficient play, but Bour is going to get it going eventually and this feels like an awesome GPP play.
Mitch Moreland is another fine 1B option that is relatively cheap and could pan out nicely.
2B: Rougned Odor – Texas Rangers ($4.3k)
Ozzie Albies is also a fine play here, but he should be the chalkier play. I like both a lot, but Odor is hunting down his first home of the year and faces a pedestrian arm in Felix Pina.
Pina struggled way more versus lefties last year, so hopefully the splits show up for all parties involved in this one. Texas has been off to a decent start as a whole, so hopefully Odor can get it going in this one.
3B: Maikel Franco – Philadelphia Phillies ($4.1k)
You can also pivot off of Justin Bour and use Franco at 1B if you so choose, but I dig them both. Franco is one of many Phillies bats that will be in play tonight and given Odorizzi's respectable talent and nice start, hopefully it's not a super chalky stack.
I'm down for rolling these guys out there, regardless. Franco is off to a scorching hot start (.400, 3 HR, 8 RBI) and offers good splits versus right-handed pitching.
SS: Xander Bogaerts – Boston Red Sox ($4.3k)
Shortstop is positively loaded tonight. There are expensive options up top to target, while Jean Segura and Eduardo Escobar give you two fine pivots right around Xander's price tag.
I like Xander in this spot, however. Boston in general might float under the radar a bit due to their early struggles, yet they have a pretty good matchup with a high-contact arm in Zack Godley.
Given Boston's recent form, a full stack could easily be a mistake. I'll pick my spots with them, likely limiting my exposure to Xander, J.D. Martinez and Mookie Betts for now.
OF: Kole Calhoun – Los Angeles Angels ($3.9k)
There are a few stacks to consider tonight and despite a slow start, the Halos are one of them. Mike Trout can be part of any stack you do, but Lance Lynn struggles with lefties the most.
I like both Justin Bour and Calhoun here, even though this game is in a pitcher-friendly park. Calhoun hasn't been amazing to start the year, but he's admittedly a dong waiting to happen.
My Favorite MLB DFS Lineup
Use my favorite picks as you will and like always, make changes to the daily fantasy baseball lineup I provide as you see fit.
I know when I see other MLB DFS lineups, I often like a lot of what I see, but I'll want to swap out some one-off bats, pivot to a different stack or there's one arm in the lineup I'm not comfortable with.
Things can change between when I push this live and every starting lineup is official, too. Always keep in mind you'll need to adapt and that this early MLB betting/DFS picks post is mostly about getting you in the research mode for a big slate.
With that, here's my favorite MLB DFS lineup to use at DraftKings on Friday night.
SP1: Shane Bieber – Cleveland Indians ($9.3k)
SP2: Nick Pivetta – Philadelphia Phillies ($7.7k)
C: Alex Avila – Arizona Diamondbacks ($3.4k)
1B: Rhys Hoskins – Philadelphia Phillies ($4.6k)
2B: Rougned Odor – Texas Rangers ($4.3k)
3B: Maikel Franco – Philadelphia Phillies ($4.1k)
SS: Xander Bogaerts – Boston Red Sox ($4.3k)
OF: Andrew McCutchen – Philadelphia Phillies ($4.3k)
OF: Kole Calhoun – Los Angeles Angels ($3.9k)
OF: Nomar Mazara – Texas Rangers ($4k)
The pitching is going to be relatively dicey no matter how you shake things up. I love this pairing, but if you want to pivot off of Bieber and save some cash with someone like Jose Quintana, I can't blame you.
Nobody feels "safe" tonight, though, so I'm playing two high strikeout guys that I think will get the job done.
I will see about forcing J.T. Realmuto in at catcher, but for now I'm taking the savings someone like Avila could provide. Make sure he's starting, but if he's not you can cram Realmuto in there or see about getting a different value play at catcher.
I love the Phillies on this slate. It's not like it's some huge stretch to like Philly's power, but I prefer the righties in this one and I think a full stack could be in order. I'm only prioritizing three righties from their lineup right now, but you can tack on any other hitter they start.
Justin Bour is still a great 1B to target tonight, but I don't mind paying up for Rhys. Hoskins is usually also an OF option, but since he's not on this slate, I'll spend a bit to get him. If he's randomly out or I move things around, falling back to Bour certainly won't feel like a loss.
I also like the Rangers and Angels in general, while the Red Sox are always a fine try. I'm working with those lineups right now, while the Indians, Cubs, Brewers, Braves and Astros should also all be on your radar.
Whether you use my MLB DFS and betting picks or not, I wish you luck tonight. Good luck and enjoy the games!