Mitsubishi Electric Classic 2019 – Betting Preview of This Week's PGA Tour Champions Event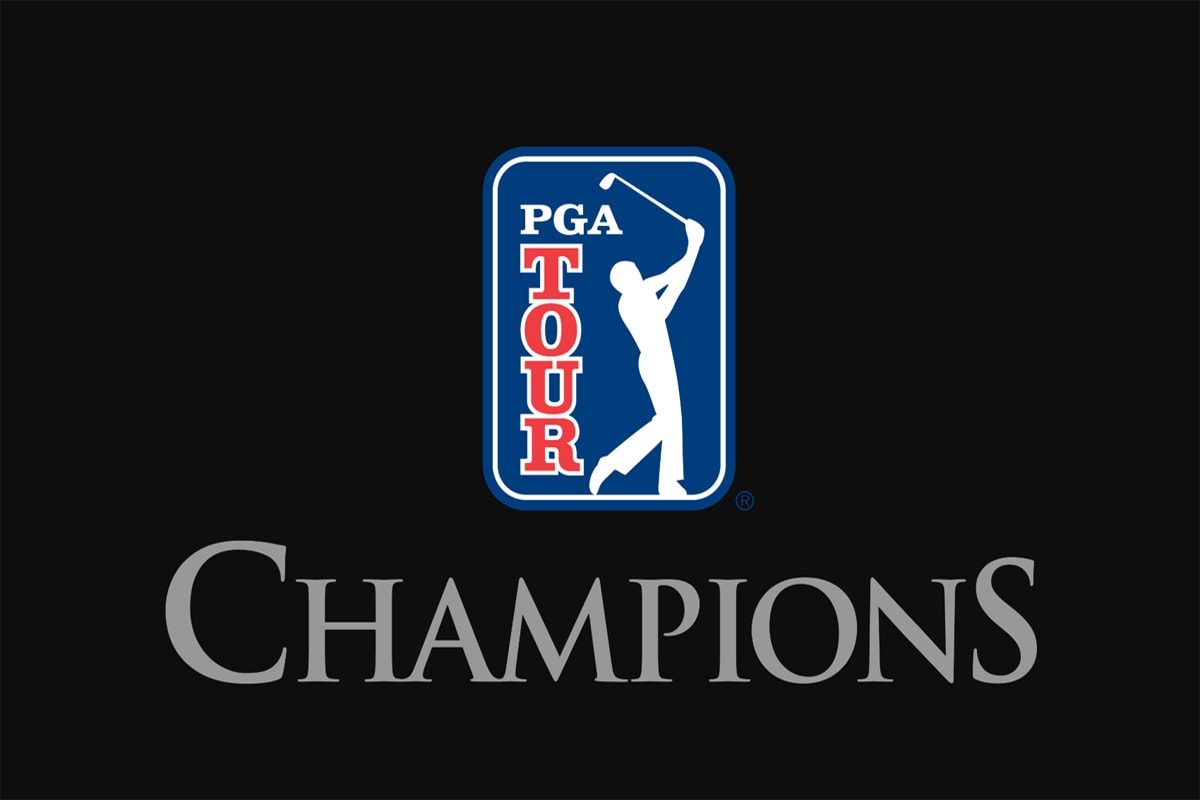 What else is new?
Here we are in April, and surprise, surprise. Bernhard Langer is sitting atop the Charles Schwab Money List despite playing in just four events thus far.
Although when you finish 1st, 2nd, 3rd, and 5th in your first four starts, leading the tour in money tends to happen.
If you have even the slightest bit of interest in betting on the action on the PGA Tour Champions, this post should be right up your alley. My 2019 Mitsubishi Electric Classic betting preview features odds, predictions, and contender analysis.
Bernhard will be joined this week at TPC Sugarloaf by 77 of the other finest "fifty-somethings" that the Champions Tour has to offer.
Steve Flesch is back to defend his title at the Mitsubishi Electric Classic after fending off Scott Parel and the aforementioned Langer in a playoff in 2018.
The win marked Flesch's first and only win on the PGA Tour Champions up to this point, but perhaps he can catch lightning in a bottle once again.
Let's dive right in.
2019 Mitsubishi Electric Classic Odds to Win
Before I give you any analysis and insight into who might get into contention, take a peek at the betting odds. I've listed the 26 names who are priced at +5000 or lower. See if anything stands out.
Miguel Angel Jimenez
+1600
No, I didn't forget Steve Flesch. The left-hander is just way down the betting sheet at +8000 to win this week. Steve tallied a top-5 at the Hoag Classic in early March, but it's been tough sledding for the 51-year-old aside from that in 2019.
Across Flesch's five other starts on the Champions Tour this year, his 29th at the season opener in Hawaii is the only time he's cracked the top 45. He's been struggling in all facets of his golf game, and I'm not about to rely on his fond memories at TPC Sugarloaf being enough to kick his game into gear.
However, there is an individual available at a more attractive price than +5000 who I do have interest in backing, at least for a small amount. Keep on reading, and I'll reveal that golfer, but I'll leave you with a hint for now.
He won a tournament last month, the third of his PGA Tour Champions career.
Who Will Contend at the 2019 Mitsubishi Electric Classic?
Before I tell you there is no value to be had betting on Bernhard Langer to win at +500, I feel obligated to point the following information out.
Bernhard Langer Is a Well-Oiled Machine
Bernhard has played in 237 PGA Tour Champions events and has emerged victoriously 39 times. I'll save you the time of looking for a calculator and tell you that's a winning percentage of 16.5%. That means the guy wins once every six times he tees it up, so perhaps +500 is a fairly reasonable line after all!
Langer certainly isn't the longest guy out here, and he's actually not even among the most accurate off the tee. But put any iron, wedge, or the putter in this guy's hands and forget about it.
Bernhard ranks 1st in scoring average, putts per round, and scrambling, and here's how you know he dominates the Champions Tour. The 61-year-old German leads in par-3 scoring and par-5 scoring (5th in par-4 scoring), plus he leads in birdie or better percentage.
Maybe betting on anyone else this week is a mistake altogether!
Scott Parel Is Knocking on the Door
Scott Parel is listed at +2000 to win the Mitsubishi Electric Classic, and I think that's a bit too high. Remember, Scott was the runner-up at this event a season ago when he shot a blistering round of 64 on Sunday and ultimately was beaten in a playoff.
But rather than focus on what happened 12 months ago, allow me to bring you up to speed on what Scott has been up to as of late.
In the most recent PGA Tour Champions event in Biloxi (Rapiscan Systems Classic), Parel again found himself in a playoff, this time eventually losing to Kevin Sutherland on the 7th hole of sudden death. He and Sutherland even had to come back on Monday morning to finish things up after five extra holes on Sunday weren't enough to determine a winner.
I think it's safe to say this man is battle-tested, and he's only finished outside of the top 26 once this year. Scott notched a pair of wins on this tour in 2018, and he's bound to pick up a victory sometime in 2019.
At +2000, this might be a good spot for us to see if that pans out.
Scott McCarron Is Due for a Victory
Scott McCarron has established himself as one of the best players on the PGA Tour Champions over the last few years, winning eight times from 2016-2018. McCarron has yet to register a "W" in 2019. However, he has logged a trio of top-5 finishes.
Scott is one of the longer guys on the circuit and has always been known as a premier ball striker. When his flat stick comes alive, he's almost a certain bet to be in contention. TPC Sugarloaf features four par 5s and is fairly long overall, meaning McCarron's ability to hit it a long way should come in handy.
After a disappointing showing in Biloxi last time out, I suspect Scott gets back to playing the stellar golf we all know he is capable of playing.
Kirk Triplett Possesses Value at +3300
I can tell you after shopping this line that there is some real value here.
Kirk Triplett is +3000 to win the Mitsubishi Electric Classic at most online sportsbooks that offer PGA Tour Champions betting, but MyBookie.ag is where you'll find the most appealing price.
Triplett withdrew from the Rapiscan Systems Classic with an undisclosed injury but seems to be locked and loaded to compete this week. Triplett finished 2nd at the Cologuard Classic and won the Hoag Classic in his two prior starts, not to mention he leads the Champions Tour putting average.
Kirk clocks in at 6th in greens in regulation (GIR) and 12th in total driving, so yeah.
I wouldn't be shocked at all to see him on page one of the leaderboard come Sunday.
Is Mark O'Meara at +6600 a No-Brainer?
Well, not exactly. Many will point to the fact that Mark won the Cologuard Classic in early March and assume they're locking in value at +6600 this week. The problem is, O'Meara's victory in Tucson is the only time he's recorded a top-10 finish on the year.
I wouldn't count on Mark reeling off eight straight birdies during the same round like he did during Round 1 at the Cologuard Classic, either.
Speaking of birdies, O'Meara ranks 5th with 76 total on the season, and his 68.6 final-round scoring average trails only Bernhard Langer. I'm not going to go out on a limb and say Mark picks up his fourth career Champions Tour victory in Duluth this week, but I have seen stranger things happen.
With a payoff of +6600 staring me in the face if he does, I'm willing to take a small bite.
My Pick to Win the Mitsubishi Electric Classic
I could honestly see any of the names I alluded to hoisting the trophy at week's end, and I'll even toss out a few more to keep an eye on.
Kenny Perry and Woody Austin could pop up on Sunday, and don't sleep on Miguel Angel Jimenez.
But if I could only bet on one golfer to win the 2019 Mitsubishi Electric Classic, I'm putting my money on David Toms.
Before I even get into how Toms has been playing, do you remember when David Toms won the 2001 PGA Championship at the Atlanta Athletic Club? When he unforgettably held off Phil Mickelson by holing a 12-foot par putt on the 72nd hole?
I bring that up because TPC Sugarloaf sits just nine miles away from the Atlanta Athletic Club. Perhaps that added narrative will mean nothing in the end, but at least I know he enjoys the area and has played some of the best golf of his life in this exact region before.
Now for the part where I tell you how ridiculously solidly Toms has played in 2019.
In five starts, David is yet to place outside the top 25, finishing inside the top 6 three times. In 15 rounds, David has shot 71 or better 14 times and maintains the second-lowest scoring average (68.47) on the entire tour.
I could bore you with stats and tell you he's ranked 2nd in GIR and 3rd in birdie average. I could brag about how he's 1st in par-4 scoring and 4th in total driving, too.
Or I could just sum it all up and tell you he's exactly 50 under par through the 15 rounds he has played, and he's on track to add some more red numbers to his resume this weekend. But before you jump on him at +1400, take a glance at Sportsbook.ag.
You'll find him lurking at +1600, a number you might not want to ignore.
Summing It Up
John Smoltz makes his second of three Champions Tour starts, and you can bet your bottom dollar that tons of Braves fans will be on hand to cheer him on.
Bernhard Langer is essentially in a class of his own, and it's hard to envision a scenario where he's not in the mix on the back nine on Sunday. With that being said, the field is stacked with 78 talented players, and +500 on Langer just doesn't get me excited.
What does have me captivated is the thought of reaping some big rewards if David Toms can peak over the weekend!