Kyrie Irving Trade: Why the Minnesota Timberwolves Make the Most Sense as a Kyrie Irving Destination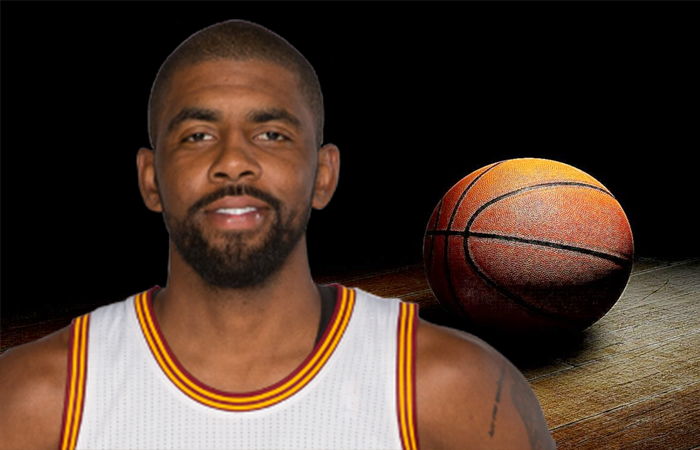 Late Friday afternoon, ESPN dropped the bombshell report that Cleveland Cavaliers All-Star guard Kyrie Irving has requested that the team trade him. Irving still has three years left on his current contract, but the report says that Irving is tired of playing second fiddle to LeBron James in Cleveland and wants to be a No. 1 option somewhere else.
The Cavaliers are the ones with the leverage here, but stars have a way of getting what they want in the NBA these days. Rather than lug an unhappy Irving around for the next several years, it may well be in Cleveland's best interests to ship him out of town now and recoup whatever assets they can get in return.
According to ESPN's Chris Haynes, Irving reportedly gave the Cavaliers a list of teams that he would like to be sent to if the team were to acquiesce his trade request. As far as we know, the list included the San Antonio Spurs, Miami Heat, Minnesota Timberwolves and New York Knicks.
Adrian Wojnarowski went out of his way to say that the Spurs are the team on the list that interests Irving the most. Let's dive into how that may work.
Spurs Scenarios are Complicated
Before the free agency period opened on July 1, multiple reports said that the Spurs were dangling the likes of LaMarcus Aldridge and Danny Green in trade talks in an attempt to upgrade the roster. Aldridge is in the middle of a four-year deal he signed to come down from Portland in 2015, while Green has one year left on his contract with a player option for 2018-19.
A straight Aldridge-for-Irving trade works financially, but one would imagine San Antonio would have to throw in additional draft assets as a sweetener. Irving is a 25-year-old All-Star under contract for three more years. He is not going to come cheap. The question here is: What would Cleveland want Aldridge for? He's a 32-year-old big man that seems to be starting to decline. The Cavs already have a frontcourt tandem of Kevin Love and Tristan Thompson, anyway. Adding Aldridge to that mix gives them too many cooks in the kitchen.
Acquiring Aldridge would only make sense if Cleveland additionally plans on trading either Love or Thompson. We've heard Love rumors swirling for months, though nothing concrete has materialized as of yet. Aldridge is older and worse than Love, so that's a swap that wouldn't make sense for the Cavs, either.
Aldridge's $21 million salary is quite necessary for this two-team trade to go down. The Spurs could combine the likes of Green, Kyle Anderson, Dejounte Murray and a bunch of scrap contracts together, but why would Cleveland want that package, either? Tony Parker is on the books for $15 million, but he has far less value than even Aldridge at this point.
Three-Team Deal May be Necessary
In reality, it's tough to see how Irving could wind up with the Spurs unless a third team is involved. The Phoenix Suns are a team that has reportedly had an interest in Aldridge for years. Phoenix attempted to lure him in the summer of 2015, as well. The Suns have reportedly opened themselves to take on hefty long-term contracts if they get additional assets in return, so there is certainly a potential match here.
If Phoenix emerges as a potential landing spot for Aldridge, then the question becomes: how will the Cavs be compensated for Irving? Phoenix has Eric Bledsoe, who has been tight with LeBron James for quite some time. Bledsoe is a two-way talent, but he's dealt with injuries over the last few seasons. Bledsoe has more value than Aldridge at this point, but the Suns are also fairly well-stocked in the backcourt with young talent. They would absolutely prefer to dump Brandon Knight, but nobody wants him, either.
So, there seems to be a fit with Bledsoe making his way to Cleveland. If San Antonio includes additional draft assets and perhaps a young player (Murray, Anderson) or two, then Cleveland may be more inclined to take that.
However, we don't really know what the Cavs' motivations are at this point. If they believe LeBron James is going to leave as a free agent next summer, it would make sense for them to accrue as many young prospects and draft picks as possible in a potential Irving deal. Bledsoe is 27 with an injury history. Is he really enough to be a long-term centerpiece for the Cavs?
Heat or Knicks?
The other three teams reportedly on Irving's list come with unique circumstances of their own. The Heat already has a veteran point guard of their own (Goran Dragic), but they would surely pack his bags for him if it meant Irving was coming to South Beach. Miami does have an interesting group of youngsters that may appeal to the Cavaliers, as well. A top-two of Hassan Whiteside and Kyrie Irving certainly wouldn't make the Heat a legitimate contender immediately, but it's a start.
As for the Knicks, they have the Carmelo Anthony saga currently looming over their entire operation at this point. Anthony has made it clear that he does not want to keep playing for the Knicks, but he has a no-trade clause. According to reports, he'll only waive the NTC if it means he winds up in Cleveland or Houston.
The Knicks have reportedly been engaged primarily with the Rockets on the Anthony front, but this Irving development may cause the Cavs to get right back into the picture. If the Knicks are getting Irving in return, they'll happily jettison Melo to the moon. Anthony and LeBron James have wanted to play together for years, so this is a natural avenue to take in order to make that happen.
However, would Anthony waive the no-trade without assurance that James would stick with the Cavaliers for more than a season? Before Jimmy Butler was ultimately traded to the Timberwolves, James and Irving reportedly both called Butler in order to tell him to avoid whatever is going on with the Cavaliers. One would imagine LeBron would advise Anthony against waiving the no-trade clause if he knows he's bolting for greener pastures next summer. Without trading Anthony or Kristaps Porzingis, New York really has nothing of value to offer Cleveland in a potential Irving deal.
Timberwolves Make the Most Sense
Speaking of Minnesota, they may be the team that makes the most sense in a Kyrie Irving trade scenario. There are questions regarding how Butler and another high-usage wing, Andrew Wiggins, are going to fit next to each other next season. There are only so many balls on the court at once. Money-wise, a trade of Wiggins and Gorgui Dieng for Irving works. It also makes a decent amount of sense for both sides.
The Wolves signed Jeff Teague as a free agent, and rules prohibit Minnesota from trading him until December. Still, one would imagine they'd happily deal with a point guard logjam if it meant getting a player of Irving's caliber to add to the young core already in place. This trade would also give us the interesting narrative of Wiggins going back to Cleveland. The Cavs, of course, drafted Wiggins No. 1 overall back in 2014 before shipping him to the Wolves for Kevin Love.
Adding Wiggins potentially gives the Cavs a long-term replacement if James decides to leave next summer. Dieng is a serviceable big on a controllable contract that can play either frontcourt spot. If Minnesota throws in a future first-round pick it's tough to see how another team on Irving's list would trump what the Wolves are able to offer.
Moving forward, the Timberwolves would have a core of Irving, Butler and Karl-Anthony Towns. That team may struggle defensively to start, but it helps to have noted defensive maestro Tom Thibodeau running the show. The Wolves as a landing spot doesn't fit Irving's reported desire to be "the man" in the offense, but many are speculating that the real reason for Irving's desire to leave Cleveland is because he knows James is a goner next summer. Kyrie joining the Timberwolves would make plenty of sense for all parties.
Odds
So, we'll handicap the field. If the Cavs decide to trade Irving, here's how we'd rank the four potential destinations in terms of betting odds:
Timberwolves +350
Knicks +500
Spurs +500
Heat +750
We've already seen Butler, Paul George and Chris Paul traded since the season ended in June. What's one more franchise-altering deal before the summer ends?
September
Casino of the Month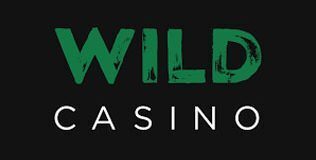 Welcome Bonus
250% up to $5,000