Mid Laners You Should Watch in 2018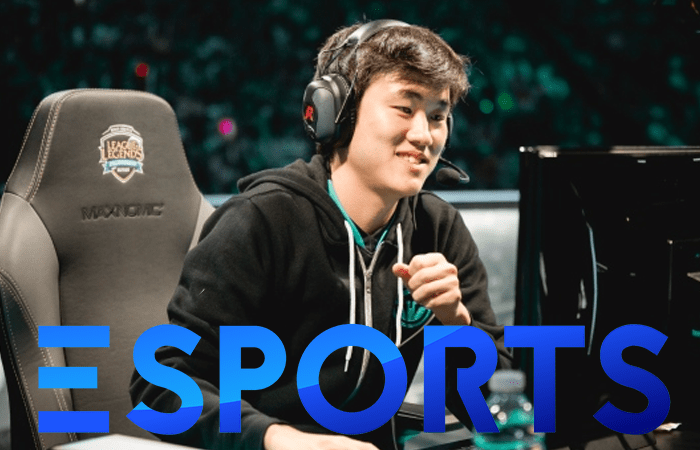 It's no doubt that the mid lane is one of the most important lanes in the game of League of Legends. The mid laner needs to be able to influence the map from his position while snow-balling his own lead, something that very few can do prominently.
Since South Korea Telecom's dominant run in 2013, mid lane has become one of the most significant roles for a player to hold on the pro tour. Without a strong mid laner, it's rare for a team to truly succeed.
In this article, we'll be taking a look at some of the top mid laners in the world as of now, as well as those who will dominate next year's season. It will range from every single region, based on their past performances, as well as the talent itself. What are we waiting for? Let's get started!
Pobelter (Free Agent)
With Immortals being disbanded and several talented players dispersing into the market for League of Legends, it's certain that Pobelter will be one of the first to be recruited by a new team. Pobelter's past performances have shown this.
In 2015, he helped take Counter Logic Gaming to a Summer Split Championship, taking down Team SoloMid to do so. In 2016, he was one of the main forces in making the rookie team, Immortals, into a worldwide threat from North America.
His debut in the 2017 World Championship with the Immortals team showed that he hasn't lost his experience on the International Stage, taking down names like Fnatic Caps and Longzhu Gaming Bdd to assert his dominance.
There's no doubt that Pobelter will be a face we see in the near future. Whether it's on a North American team or somewhere in Europe, the name Pobelter isn't going to be forgotten anytime by the audience of League of Legends.
Fnatic Caps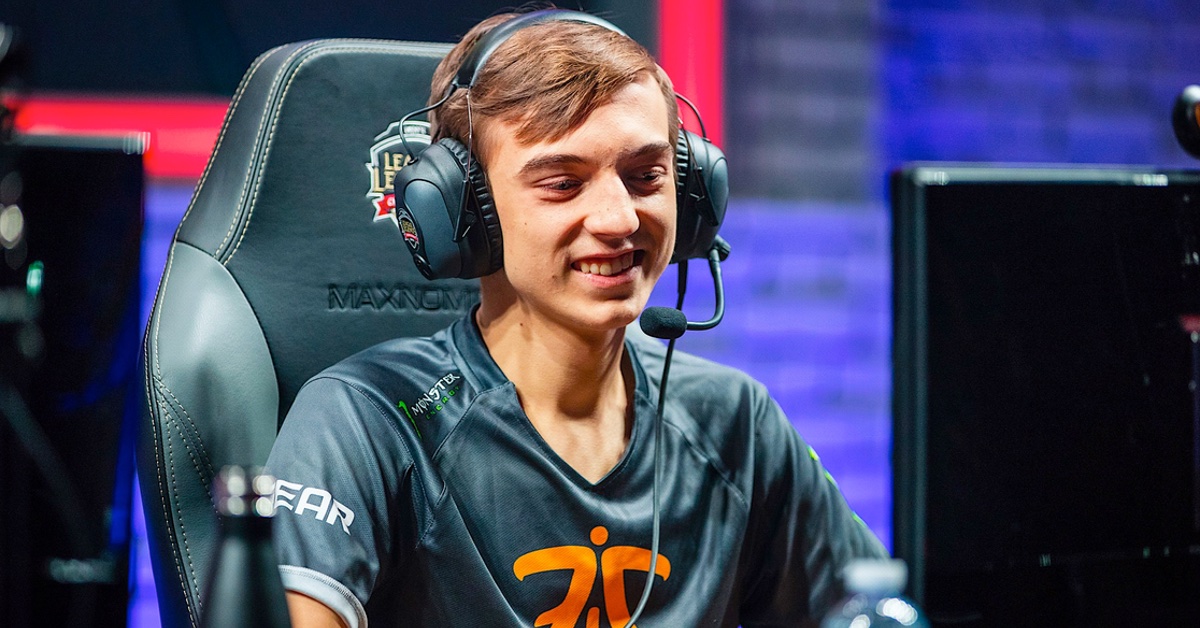 The talented mid laner of Fnatic made his debut at the ripe age of seventeen. While he may not show the prominence of Febiven, he certainly showed that he could stand against the pressure during his first appearance at the World Championship.
While he may be young, he certainly is a talented force to be reckoned with. He stood his ground against Longzhu Gaming as well as Immortals and helped bring Fnatic to the Knockout Rounds starting from a 1-4 deficit in Week One.
We can expect more from this talented player. Though he may have a mouth, he can certainly back it up. Fnatic has been known to brew legacies from all over the world and Fnatic Caps has been growing to become one.
H2K Gaming Febiven
Febiven isn't a name you should mess with. He's taken down Faker and almost pushed South Korea Telecom to a loss in the Mid-Season Invitational Semifinals. He was also one of the dominant players that helped push Fnatic to a semifinal debut in 2015.
Febiven's talents range from all over the grid. At one point, he was the centric force in the assassin meta but was the revolutionary front when the mages soon became the leaders of the game. His ability to shift with the meta has helped him stay dominant in the European region.
While Febiven didn't manage to make it to Worlds this year, He will definitely be working to make it next year. If there's something we know about Febiven, it's that he hates to fall below his standards. Next year, we'll see a whole new Febiven.
Cloud9 Jensen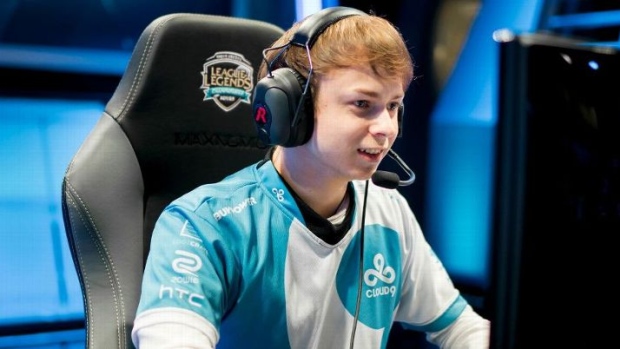 Jensen is building a legacy for Cloud9. Helping his team reach the Worlds Quarterfinals this year, Jensen will definitely be showing results for the next season. His history is a rich one as well. Going from perma-banned to pro, Jensen made a name for himself the moment he stepped onto the stage.
Like Febiven, Jensen has become a forefront for the meta as it changes. He's worked prominently on assassins and in the present day, Jensen has become the face of the burst mages. Jensen will never shy away from the spotlight, and if he does, League of Legends will lose one of the most talented players they've ever seen.
Team SoloMid Bjergsen
When people think of Team SoloMid, they think of Bjergsen. The talented mid laner has been with the team since he arrived in 2014, and since then, he's never left the team and has pioneered their success past the expected standards.
Many consider Bjergsen the king of North America, as well as their last hope. When Team SoloMid imploded in 2015, it was Bjergsen that stuck by the team's side. When the team performed horrendously at Worlds, it was Bjergsen who was still showing results.
Bjergsen can play almost anything well, regardless of the meta. Though many view him as an average player, Bjergsen has never been a small threat whether it be in the laning phase or in the team-fight phase.
Bjergsen is expected to keep showing results that'll plow him past the competition. This year, they barely lost in their Groups Stage to powerful names like Misfits' PowerOfEvil and Team WE Xiye. Next year, it's almost guaranteed that Bjergsen will be better than ever.
South Korea Telecom Faker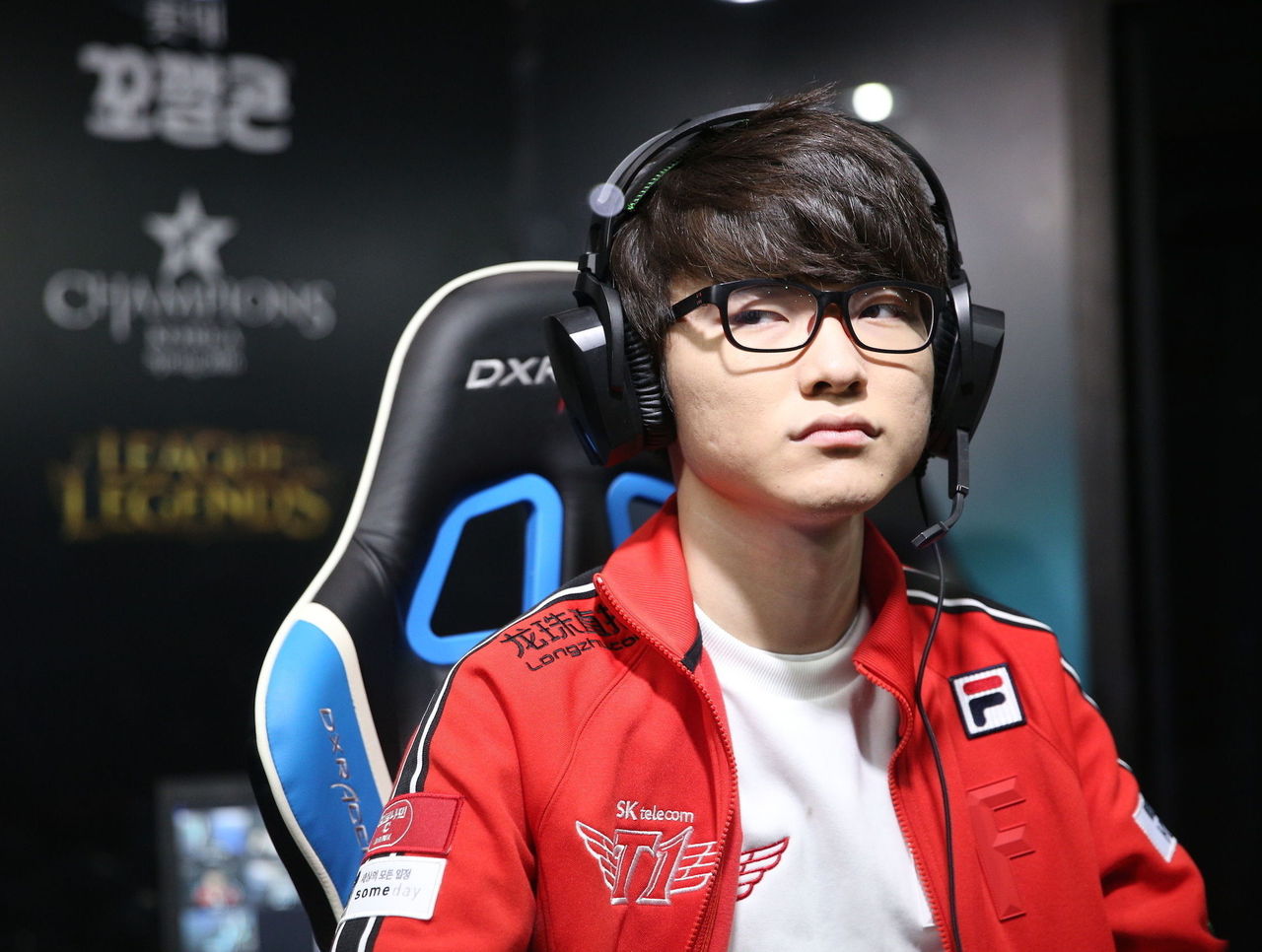 Many expected Faker to take the top spot yet again. However, it was clear that even though Faker is still one of the top mid laners in the world, there are new competitors that have stormed the field. They managed to plow past Royal Never Give Up's Xiaohu, and barely won against Misfits' PowerofEvil.
Despite Faker's attempt to keep the team together, South Korea Telecom failed to retain their World Championship title. Though they lost, Faker still showed exemplary talents throughout the tournament. There's a reason why many still consider him the "king of League of Legends."
Even if South Korea Telecom lost the title to Samsung Galaxy, Faker has still shown he's been a dominant force in the mid lane. He's built a reputation for himself since he debuted during his run in Season Three and from then on, has built a legacy for himself.
In the following seasons to come, Faker's destination is unclear. However, what we do know is that Faker still has the talent, experience, and knowledge that is needed to be one of the best in the world. Good things are still waiting for the three-time World Champion.
Samsung Galaxy Crown
Crown has always been a threat in the mid lane. However, it wasn't until this year that Crown truly became the force that he is now. Last year, he barely lost the finals to South Korea Telecom in a best-of-five, and this year, he made sure that wouldn't happen again.
Armed with a plethora of useful champions, ranging from his trusty Viktor to a deadly Orianna, Crown is not someone to be messed with. Crown took down virtually every mid laner in his way, ranging from Royal Never Give Up Xiaohu to South Korea Telecom Faker.
Crown has experienced both triumph and failure during his run with Samsung Galaxy, and when he experiences failure, Crown intends to make sure that it never happens again. Last year, he barely lost the World Final, and this year, he crushed the competition.
Crown's evident work-ethic has been clear from the moment he entered Samsung Galaxy and made his debut on the team. Now that he has been deemed World Champion for this year, Crown has the confidence to dominate the upcoming season.
Conclusion:
There you have it. Mid lane is one of the most influential, yet difficult, lanes in League of Legends. It can either make or break a team, and it certainly is the heart of the team's performance. Only the very best mid-laners can truly influence their team to victory through a wide range of playstyles that are specific to the mid lane.
We've seen North American talents like Bjergsen to Korean veterans like South Korea Telecom's Faker. We've seen talented prospects from every region and the potential talents they can bring to the game.
No matter what happens next year, one thing is evident. Mid lane is still going to be as important as ever.
September
Casino of the Month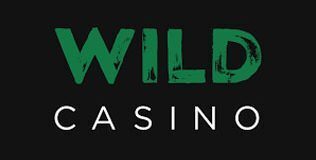 Welcome Bonus
250% up to $5,000