Hide Bonus Offers
| | | | | |
| --- | --- | --- | --- | --- |
| #1 | Bovada Sports | 50% Up To $250 | Visit Site | Bovada Sports |
| #2 | BetUS | 125% Up To $2,500 | Visit Site | BetUS |
| #3 | MyBookie | 100% Up To $1,000 | Visit Site | MyBookie |
| #4 | Everygame | 100% Up To $500 | Visit Site | Everygame |
| #5 | BetOnline Sports | 60% Up To $1,000 | Visit Site | BetOnline Sports |
Worlds Mid Lane Power Rankings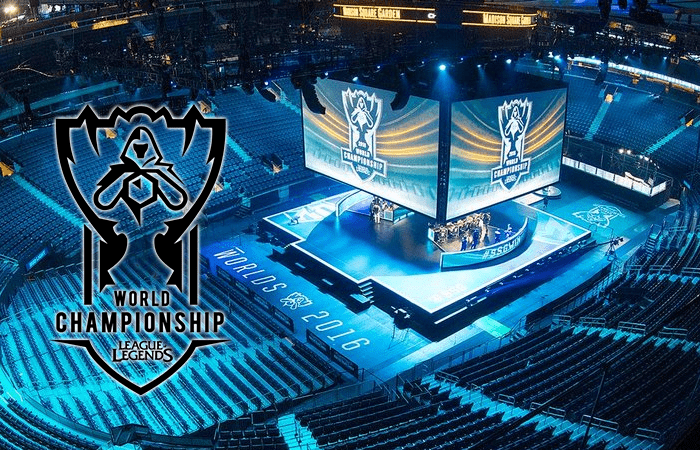 With Worlds in full gear now, we've seen talents from all across the World, ranging from Edward Gaming's Scout to North America's Bjergsen. These players have been making a name for themselves throughout the scene and with this scene comes the pressure.
Which of the mid laners have proved that their mechanical prowess can match their mental toughness on the stage? Which of these players have proved that despite the odds, they can still come back and win it all for their team? What are we waiting for? Let's find out!
Scout (Edward Gaming)
The mid laner of Edward Gaming, Scout has proved his resilience in lane several times whether it be against their Chinese rivals Royal Never Give Up or other name brands like Invictus Gaming. Recently, against their foes, South Korea Telecom, Scout had proved himself to be a force to be reckoned with, taking down Faker several times on his signature Orianna.
Despite his strong individual performance, due to some slight miscommunications, Edward Gaming is currently in a slump. However, If they can do what they did against South Korea Telecom, with the team focusing on Scout and EDG's bot laner iBoy, they still have a chance to get through.
Pobelter (Immortals)
This isn't the first year Pobelter has been on the Worlds Stage. In 2015, he made it to the international competition with his fellow brethren on Counter Logic Gaming. Now, this year, he'll be looking to make an impact on the world with his new companions.
Placed in Group A with names like Longzhu Gaming and Gigabyte Marines, who last year, cemented a name for themselves among usual competitors, they haven't gotten a break just yet. Barely taking down Fnatic despite the large gold disadvantage they had accumulated, Immortals has been working to keep themselves afloat in the Groups Stage.
One player crucial to this is Pobelter.
During the Korean Bootcamp, Pobelter excelled and was making a name for himself on the Korean Servers. Now, in the actual matches, he's been going head-to-head with names like Longzhu Gaming BDD and Fnatic Caps.
He's been pulling out strong lockdown mages like Ryze and Taliyah that have benefited to the team as a whole. Pobelter has been a key vital point to Immortal's run so far and if they're looking to enter the Knockout Rounds, then Pobelter's going to have to keep doing what he's doing.
Jensen (Cloud9)
Due to Cloud9 having to go through the Play-In Stage because of their third seed ranking, Jensen has been exerting a much larger toll than most American players have. However, he isn't scared of the pressure and has proved this through consistent results in the past week.
In his match against Edward Gaming, Jensen came out strong against Scout, who had recently outmatched Faker in his own lane. Currently, he is 4-0 with his signature champion, Syndra, which he has used to out-scale and out-damage any of his opponents. His Orianna is something to be feared as well, with him recently using it to cement a spot in the Groups Stage.
With a well-rounded and lethal champion pool, Jensen has proved that he can take down anyone he wants, whether it be from Edward Gaming in the Groups Stage or Dire Wolves in the Play-In Stage. With strong teammates to back him up, Jensen will be a strong force at Worlds.
Crown (Samsung Galaxy)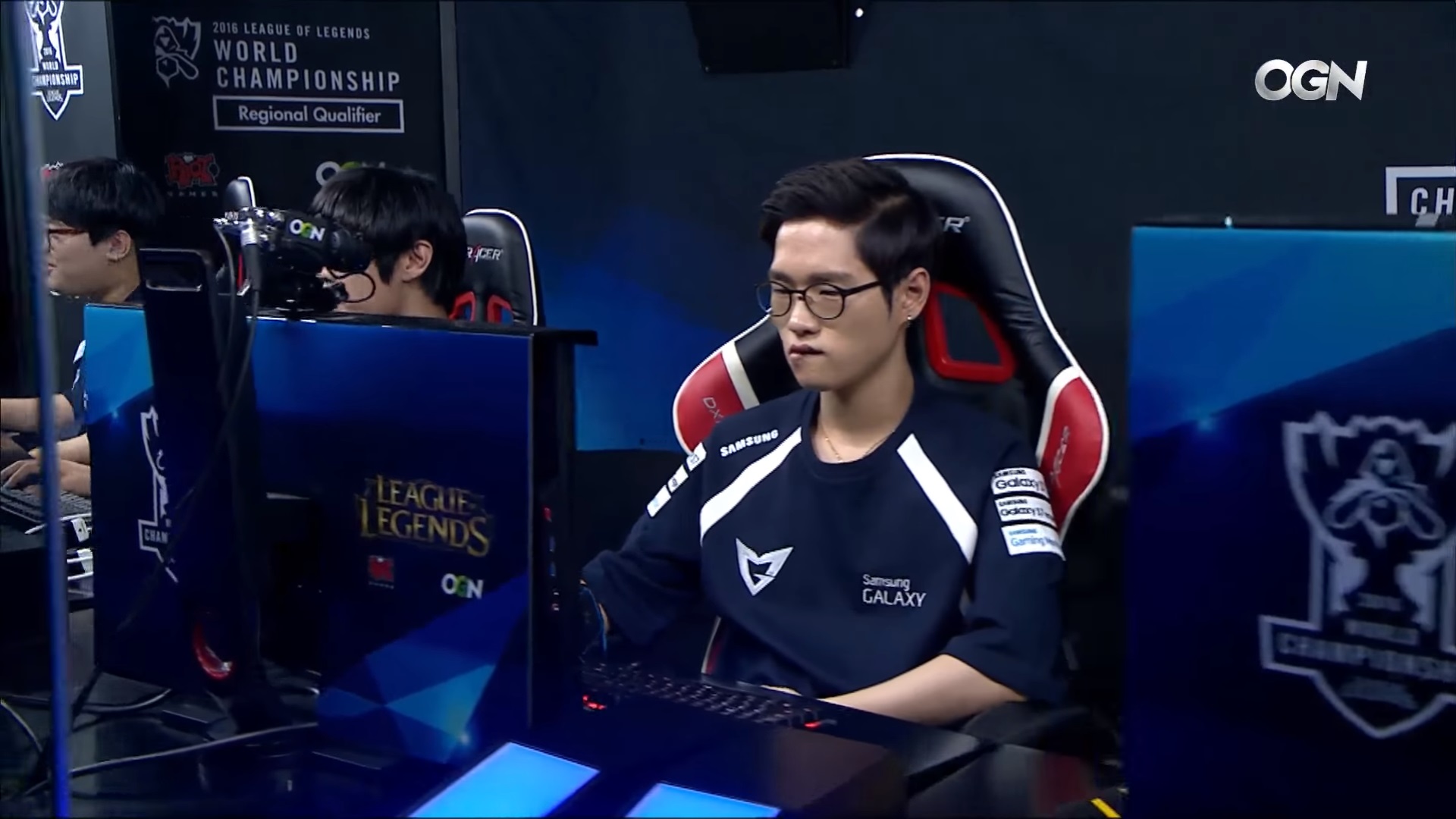 Last year, Crown proved himself worthy of his peers and helped Samsung Galaxy reach its first ever Worlds Finals. Since then, Crown has been a force to be reckoned with. Currently boasting a 7.00 KDA, every mid laner in his group knows to fear and respect him.
He pulled out a strong performance on Taliyah against G2 Esports and is looking to take down anyone else in their way. Though some might not consider him to be the strongest mid laner in Korea, Crown has certainly proved that he's not going to be messed with in the near future.
PowerofEvil (Misfits)
It has been quite a while since another European mid laner other than Febiven has shown great potential for the future. He's killed the competition through his signature Orianna and Syndra and was the reason Misfits managed to take down Fnatic in the EU LCS Playoffs.
PowerofEvil has taken down Fnatic's Febiven several times, a feat which not many European Mid Laner can boast. He also holds an 11.00 KDA which is an impressive accomplishment considering this is his first year at Worlds.
If PowerofEvil continues his performances the way he is doing currently, there is no reason as to why Misfits could be the first rookie team to cement their legacy in a tournament where any sign of weakness results in your undoing.
Bjergsen (Team Solo Mid)
The pride and glory of North America, Bjergsen has been debuting his talents and skills across all manners of the Worlds Stage, ranging from his beatdown on Flash Wolve's Maple to clean victory against Team WE, the third seed from China.
Bjergsen's success comes from his Syndra and Bjergsen which he uses to lockdown and burst his opponents before they even know what hit them. Alongside his strong ability to shot-call and keep his team alive, Bjergsen has been stomping down on any competition that comes between him and the Knockout Rounds.
Bjergsen is someone who rarely shows a weak performance no matter how strong his opponent is, whether it be Xiaohu or South Korea Telecom, Bjergsen has shown that he can defeat them all. He's never been scared of the competition and has been fighting against the top players since he was seventeen years old.
With this wide skillset and knowledge that Bjergsen brings to the game, he'll be a key point in bringing Team Solo Mid once step closer to another Knockout Round debut. And provided they do make it, we will definitely see Bjergsen as one of the faces who will get them further.
Faker (South Korea Telecom)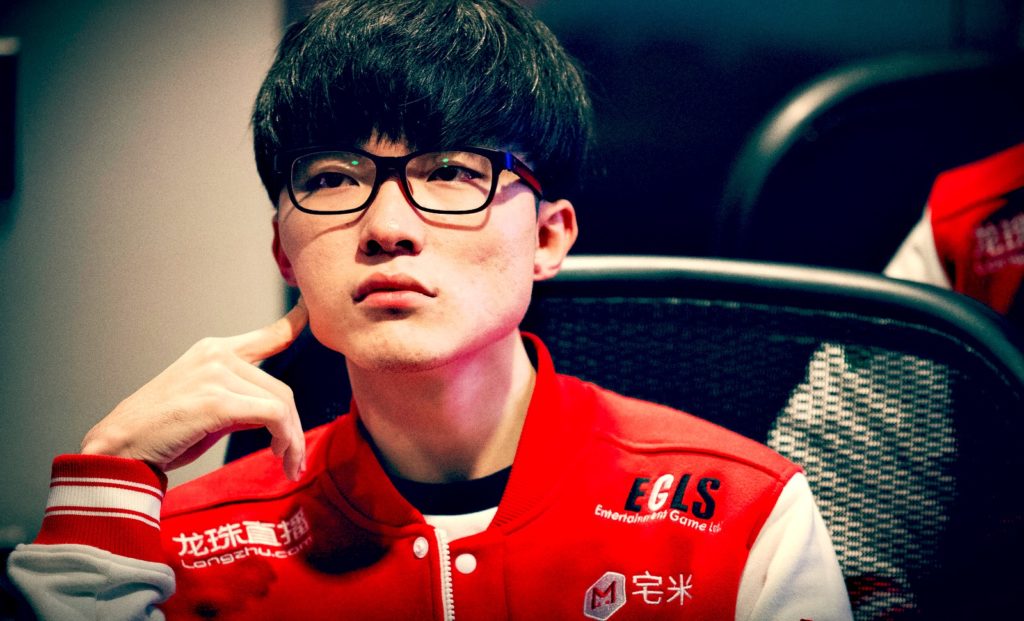 Faker has been the king of League of Legends ever since he came to the throne in Season Three. Now, with three Worlds titles on his belt, Faker is looking to be the first mid laner to have four Worlds Championship titles on his belt.
However, despite his reputation and uncanny ability to out-play anyone in his lane, the competition and mechanical skill has only been increasing ever since Faker set the standard. Recently, against Edward Gaming, Faker found himself as one of the key reasons as to why they needed to come back from a 10k Gold Lead.
A large part of this was due to EDG Scout's ability to take Faker down consistently without much trouble. However, due to one key team-fight and the work of Bang and Wolf, Faker alongside Peanut managed to find their footing and make their way to victory.
Faker has found himself in slumps before, especially in the period spanning from 2014 to the end of the 2015 season. With names like Bdd and Pawn making their way to the top again, Faker will need to be stronger than ever in order to help bring South Korea Telecom to another Championship Title.
Faker has the ability to do this. He's done it before. In 2015, Faker brought out the signature Ryze and helped take down the opposing Korean powerhouse Koog Tigers. If Faker can hone in on the skills which helped bring him to the top, he'll be unmatched by anyone who opposes him.
Xiaohu (Royal Never Give Up)
China has boasted some of the top players in the world and Xiaohu is one of them. Boasting a 30.00 KDA in the Groups Stage so far, he has been vital to Royal Never Give Up's success. He's picked strong champions like Syndra, Ryze, and Jayce, all of which he has dominated on.
Backed by strong teammates like MLXG and Uzi, Xiaohu has been performing at the top tier considering that he's been facing world renown names like G2 Perkz and SSG Crown. His ability to dominate the mid lane with or without jungle presence makes him one of the most mechanically skilled players on the stage as of now.
With his strong presence in team fights and mechanical dominance in the mid lane, there's no doubt that Xiaohu is a force to be reckoned with. He's respected and feared by every single mid laner on the rift whether it be Faker or Bjergsen.
He'll be vital to the team's success in the later stages and with the way Xiaohu has been playing, he's already proved that he has a well-rounded roster of champions and that he can play any way his team wants. Combined with his strong teammates, Xiaohu will be a core asset in bringing Royal Never Give Up further than they've ever gone.
Bdd (Longzhu Gaming)
If there's ever been a definition of someone who's unstoppable, it's been Bdd. While Xiaohu came in as a close contender due to his amazing KDA and mechanical prowess, Bdd's ability to make his opponent mid laner useless has been a vital reason to Longzhu's amazing success so far in the Groups Stage.
He's made players like FNC Caps and SSG Crown utterly useless throughout the laning phase and even into the team fights. With strong champions like Syndra and Taliyah on his belt, there's no doubt that Bdd has become the best mid laner at the present day.
Boasting a 23.00 KDA and flawless game-play on the tank champion Galio, Bdd has shown he can make anything work from a burst-them-down Syndra to a never-die Galio. While he's also armed with notorious teammates like Longzhu Gaming Khan and Longzhu Gaming Pray, Bdd has certainly stood out on the Worlds Stage.
He's made players like Faker look mediocre while destroying any small mistakes his opponents make. His ability to identify and destroy any weakness portrayed in his enemy has made him not only the most-feared mid laner of all at Worlds but also someone who has become an important asset to Longzhu Gaming.
Be sure to watch for Longzhu Gaming Bdd. So far, he's utterly destroyed names like FNC Caps and SSG Crown. While Khan and Pray were the key reasons to Longzhu Gaming's title in the LCK Summer Split, Bdd has been a name that many have not forgotten so far throughout the tournament. With the skills and unique abilities he has in order to belittle his opponent, Bdd will definitely be the top contender of the crowd.
Conclusion:
We've seen unique events come from this tournament so far. With Edward Gaming struggling to keep up and mid laners like Bjergsen and Pobelter dominating the North American scene at Worlds, we're seeing a new change to things.
While top names from China and Korea like Bdd, Xiaohu, and Faker continuously pop up, there's no doubt that a new wave of mid laners is coming.
Some come from the far North American region while others from Europe.
As the tournament continues, we'll be exposed to many more new matches, highlight reels and possible upsets which will be talked about across the globe. Leading this front will be the new wave of mid laners which have put their mark on this tournament. Worlds 2017 has been a new sight to behold and there's still much more to come from the matches.