Memorable Storylines From the 2019 NFL Season

There is always drama in football. Kind of makes you wonder why they even bother writing and filming soap operas anymore.
Between the Patriots' latest shenanigans, helmets thrown and fights started, legal battles and texting scandals, and number one draft picks turned number one disappointments, you've got every possible emotional seesaw right here on the gridiron.
The year 2019 was no different; in fact, it was a real doozy. Here are the most memorable storylines from the 2019 NFL season.
Patriots, Lies, and Videotape
Who invented the home video recorder? The National Enquirer should give that person a medal.
Without it, marriages would have stayed together, people could more easily defraud their disability insurance providers, and the Patriots wouldn't have such a tarnished reputation. (But then again, we wouldn't have the Tommy Lee-Pamela Anderson home video, and that would be a shame.)
December 8th dawns. It's week 14 of the NFL season calendar. The Bengals are up against the Browns. The first quarter is hard-fought. The second quarter is tied.
The Browns dominate in the third quarter. Both teams are striving for a win. But wait…what's that Patriots cameraman doing on the sidelines, filming away?
In a week the Pats are slated to play the Bengals, here is their cameraman filming Cincinnati's coaches, staff, and sideline activity. Security takes the cameraman's film, and now the Pats are facing another scandal.
In 2007, there was the issue of "Spygate," in which the Pats admitted they'd been stealing signals. The team lost a draft pick and were fined because of it. In 2014, there was the accusation of falsifying reports regarding player injuries. That same year, we had "Deflategate," when the team was accused of playing with poorly inflated balls to make them easier to catch.
In 2015, there were accusations that the Pats had sabotaged the headsets of the Pittsburgh Steelers. Seriously, you can't make this stuff up.
The top six Patriots should marry the top six Kardashians (or however many there are) just to save on broadcasting resources. You could cover all of America's hard-hitting news in one hour a week, leaving the rest of the slots available for the State of the Union address and reruns of Barbie: Life in the Dreamhouse, both of which can be found on the Cartoon Network.
Turn That Frown Upside Down, Antonio Brown!
It started in 2018. Brown played for the Steelers, but he just couldn't seem to get along with Steelers quarterback Ben Roethlisberger. Now, Pittsburgh players and fans love Roethlisberger. He's been there since 2004 and is one of the highest-paid players in the sport, and for good reason.
So, if someone has a problem with Roethlisberger, guess who is going to be asked to leave? Suffice it to say that Antonio Brown was traded to the Oakland Raiders soon after. Very soon after.
So…Antonio Brown is all set to play for the Raiders, but he refuses to do so because the kind of football helmet he likes is no longer available. He doesn't go to practices, spending his time penning angry complaints to the NFL, instead.
When I think of how most football players would kill to be drafted into the NFL, I continue to be surprised by how lightly some pro-ballers treat their current and future career prospects. You can be a solid player, but if you cause problems and undermine the morale of the team, what coach is going to want to hire you? (Katherine Heigl, anyone?)
So then Brown enters a cryogenic machine and gets frostbite. Now Oakland is really worried. They thought they were getting a mildly tempestuous but solidly athletic wide receiver. What they end up with is 185 lbs. of health and anger issues. And frozen feet.
Brown wants to be released from the Raiders, and the Raiders want to be released from this high-court drama. So he's shipped across the country to New England and becomes a Patriot. (Samuel Adams and Patrick Henry are turning in their graves.)
So now Antonio has become a Pat, and all of this has happened in less time than it takes a library book to become due. He's been fired, frozen, released, and shipped coast to coast. He's basically seafood.
But a turn with the Patriots is nothing to sneeze at. Some might say it was a rocky road to a golden opportunity.
Months later, Brown is accused of rape, but that doesn't stop the Patriots from playing him. A few days later, he's accused again, by another woman. A few hours after that, he's sued by a physician for unpaid bills.
Somehow, during this busy portion of 2019, he finds the time to send mean and aggressive texts to one of his sexual misconduct accusers. Because it's always good to threaten people in writing; everybody knows that.
The Patriots finally cut him from the roster. They were driven to do it. The rape allegation they could deal with, but not paying your doctor? Outrageous!
Note: This isn't NFL-related, but early in 2019, Antonio Brown put on a hippo costume and belted out a Bobby Brown song for a live studio audience. So, his year wasn't a total loss.
A Holiday Melody, Cleveland-Style
You know Dasher and Dancer
Pouncey and Ogunjobi,
Way-too-late tackles
And "Got a problem? Come show me!"
But do you recall,
The most notorious guys in the brawl?
Rudolph, the Steelers' QB
Had a very shiny nose
Because Cleveland's Myles Garrett
Used a helmet as something to throw.
All of the other players
Couldn't laugh and call them names
Because a couple jumped in and joined them
Just part of a Browns-Steelers game.
Then one foggy December eve
Garrett had to go away
He could ask again in January
If the team would let him play.
(They let him back in the New Year
As he shyly hung his head
Six games he had to sit out
And watch another boy play in his stead.)
The Saints' Michael Thomas Did Not Catch a Cold
However, he caught everything else this year. This Saints wide receiver broke the record for most catches in a season. He made a stunning 149 receptions for the team in 2019.
This doesn't come as too much of a surprise. St. Michael also holds team records for most receptions in a game and most receiving yards in a game. He also holds team records for most receiving yards in a rookie season and most receptions in a rookie season.
That's all just a complicated way of saying he likes to catch the ball, and he does it almost every time it's thrown his way. He also tends to make nine touchdowns per season once he's got the ball in his hands.
This round two draft pick in 2016 has been selected for the Pro Bowl three times and has been the leader in NFL receptions twice.
Christian Fantasies
How did Carolina Panthers running back Christian McCaffrey become the darling of fantasy leagues in 2019?
Christian's father was a wide receiver in the NFL, and his mother was a soccer star at Stanford. His grandpa was an Olympian. Christian was a track standout in high school, as well as playing multiple positions on the football field.
Drafted by the Panthers in 2017, McCaffrey has already been chosen for the Pro Bowl and holds the NFL record for the most receptions made within a single game by a running back.
So, what's all this about McCaffrey in the fantasy leagues in 2019? Well, statisticians projected more than 200 rushing carries by this player, as well as nearly 90 receptions. Some call him "the Panther's solo luminary," implying that the team is darned lucky to have him.
He was the top fantasy pick on most lists. His PPR (points per reception) was more than 400 at 14 weeks, and the season-high record was 481 by LaDainian Tomlinson back in '06. So McCaffrey was well on his way to meeting and maybe beating the record.
I don't presume to know what goes on in the minds of all fantasy football players, but apparently in 2019, Christian McCaffrey was fulfilling all of their on-field needs.
Cam Newton, Starting QB or Shooting Star?
It can happen in a moment. The career you've worked for, hoped for, bled for all your life comes into question the moment you hear a tendon snap, feel a muscle tear, feel a bone splinter.
He was the first pick, round one of the 2011 draft. Everyone had high hopes, and they were not disappointed.
In his eight years with the Panthers, he was a three-time Pro Bowler and was voted the league's Most Valuable Player in 2015. In his time with the Panthers, Newton made 58 rushing touchdowns, the most in league history.
Then the star QB undertook surgery on a shoulder that had been bothering him. That was back in January of 2019. Later in the year, he found he had a fracture in his foot. This is two consecutive seasons of bad luck, injury-wise, and he wasn't healing quickly.
The Panthers gave Cam the "It's not you, it's me" speech and told him he could try to score a trade. He was released by the Panthers in early 2020. That's a fast fall from the spotlight from one of the best in the league.
A Browns Season Turns Gray
The year of 2019 was supposed to be a great one for Cleveland. This is a team that's been around for more than seven decades and has had its share of ups and downs. But all signs pointed toward a solid winning season for the team.
They had had a bad decade. Even the most enthusiastic Browns fan knew there were no playoff hopes, no AFC titles up for grabs, in the previous several (or more) seasons.
But 2019 was meant to be a turnaround for the team. The team now had Odell Beckham Jr. coming to Cleveland from New York and bringing high hopes with him. This wide receiver was agile and fast, exuberant and skilled.
But the Browns offered him nothing but disappointment. Rumor has it that OBJ tried more than once during his first season with Cleveland to be traded. He was caught on camera throwing his helmet in a fury and arguing with his coach.
Nothing gelled for the team, a team so ready and willing to have a great season. Or a good season. Or even an okay season. Hell, they just wanted not to have another losing season.
The Browns had Baker Mayfield as quarterback. This 2018 number-one draft pick had a good rookie year. But as starter in 2019, he was "meh." (That "meh" is generous, by the way.) But, to be fair, you couldn't have known he would fail to produce.
Mayfield won the Heisman Trophy and a dozen other accolades besides. As a rookie with the Browns, he came off the bench and took the team to a significant win against the Jets, and then some other wins on top of that to give the team a more decent season than they'd had in a while.
But that promise stayed home in bed in the 2019 season. Even with Odell Beckham Jr. to play with, the team just could not wring out a winning season.
Instead, 2019 saw Browns fans leaving the stadium long before the games were over, to "beat the traffic." More like "to beat their heads against the wall."
Ultimately, the Browns said, "If you can't stand the heat, get out, Freddie Kitchens." The season was such a disappointment that Coach Kitchens was fired, and Cleveland is all set up to begin again with a new name at the helm.
Mitchell What's-the-Truth-bisky
Mitch Trubisky, the young Chicago Bears quarterback, stormed onto the scene with such verve, such promise. But by the end of 2019, he had football fans everywhere (not just in the Windy City) scratching their heads and wondering, "What just happened?"
In 2017, Trubisky was all smiles and strut. Pick number two in the draft, Trubisky was selected by Chicago amidst great excitement. In 2018, he went to the Pro Bowl when Goff was called up to the Super Bowl, leaving a slot that alternate pick Trubisky could fill.
But 2019 left Bears fans and staff distinctly underwhelmed. It was the team's 100th anniversary, and they wanted it to be a notable, winning season. Instead, their record was 8-8, with no ticket to the playoffs.
It seemed that with every loss, Trubisky's confidence waned, and as his confidence waned, it would usher in another loss. The news about Trubisky in 2019 wasn't a scandal or a big injury or even anything you could define with clarity. It was just a slump that turned into a depression, on field and off.
There is speculation that Trubisky may have been strongly impacted by negative comments on social media, and it affected him on and off the field. Although still an emerging field of psychological study, it appears that negative commentary on social media can lead to depression, reduced self-esteem, and other unfortunate life impacts.
Add to this the high hopes being pinned on Trubisky, and it's possible the burden of the expectations was too much to bear. Only Mitchell can know how well he works under this kind of pressure; but those of us who watched him in the 2019 season can certainly speculate that the pressure certainly didn't do him any favors.
As with the Browns story above, it just goes to show that football is more than the sum of its parts. You can get the best wide receiver, the top QB coming out of the draft, and all the supporting cast you need. But it doesn't mean a guaranteed win. You can't buy your ticket to the postseason.
Lamar Jackson, QB MVP OMG
Ravens quarterback Lamar Jackson had two games this season in which he executed a perfect passer rating. He also ran for more than 1,000 yards in the season, but that stat pales in comparison to his league-leading 36 passing touchdowns and seven running touchdowns in 2019. He was having a good year.
Jackson was awarded the Associated Press Most Valuable Player of 2019 award, the youngest quarterback to win the award, at a tender 22 years old.
A solid gold asset for Baltimore, it seemed that Jackson couldn't miss when he let that ball fly. His fake-outs gained serious yardage, but his runs gained even more. It's really surprising that the Ravens didn't make it all the way through the postseason, but that's football for you. So many moving parts that one brilliant variable can't always make up for all the others.
Chiefs Smoke the Bowl
It was Super Bowl Sunday, and the Kansas City Chiefs were down. Way down. It was the fourth quarter, and the Chiefs were laboring under a 10-point deficit. The score stood at 20-10 in favor of the San Francisco 49ers.
The Chiefs were playing with much-lauded Patrick Mahomes, the league's 2018 MVP. The fact that the Chiefs were down at the end of the third quarter created surprise—even shock—among fans who thought this bowl game was going to be no contest, despite the 49ers season success.
With less than ten minutes left in the game, the Chiefs performed some serious football magic, scoring touchdowns on three consecutive drives. After scoring zero points in the third quarter, they now scored 21 points in the fourth quarter that changed the tide of the game and gave Kansas City the win over a very shocked San Francisco squad.
Chiefs coach Andy Reid got the ring he'd always craved and the title that football fans say he's always deserved. Interestingly, Mahomes credits his predecessor, Alex Smith, for mentoring him brilliantly and paving the way to a winning Chiefs season.
Earlier in the postseason, we saw a precursor to the Chiefs' Super Bowl comeback. At the divisional championship, the Chiefs were down, losing to the Texans at the end of the first quarter at a humiliating 21-0.
Most teams would be crushed, just wanting the inevitable to be over. Not Kansas City. They came back for a 28-point second quarter, allowing the Texans only three points. Another 13 points in the third quarter to Houston's seven, and ten points in the fourth quarter to Houston's nil. The final score was an astounding 51-31 Kansas City after trailing by 21 points.
Clearly, the Chiefs can kick it into high gear when the chips are down. (Football inspires mixed metaphors; what can I do?)
Bad Luck, Baltimore Colts
It's the preseason. The Colts are gearing up to power into the regular season with Andrew Luck, their 29-year-old quarterback. Suddenly, Luck announces his retirement, throwing the franchise into disarray. How could this come so suddenly out of the Baltimore blue?
Years before, back in 2012, the Colts had said goodbye to Peyton Manning and brought Luck onboard. He thanked them by steamrolling the team into postseason runs several seasons in a row.
Luck incurred some injuries in 2015 and again in 2017. In 2018, he took the team to the playoffs and a season record. So, why the announcement?
Forbes reports that Luck was worn out by all the physical rehab and that it had taken a mental toll on the young player. Fans were not supportive. He is still young, his contract wasn't up, and why do it right before the season starts?
He was reportedly booed off the field by Baltimore's own fans. One social media detractor called his actions "millennial," implying that a player from an older generation would just bite the bullet and get on with it.
However, Luck has earned $100 million with the Colts, and if he's in pain, then staying for the money has ceased to be a relevant argument. Staying for the fans obviously didn't sway him, either.
The only person really happy about the situation is his replacement, former Patriot Jacoby Brissett.
Overhauling the Patriots
And today, in Patriots news…
This is not more scandal. I mean, we can only take so much. This has to do with the team possibly ending its winning era, the Brady era, the Super Bowl era. Belichick is parting ways with Brady, as the entire football world is aware. Brady is not ready to give up football, as fans are also aware. What's going to happen when these two face each other on the gridiron next season?
Only time will tell. But right now, Belichick needs another QB. He's got a couple on the roster, Stidham and Kessler, but Stidham is young, and Kessler is an intended backup QB. Belichick has enjoyed unparalleled success, but now he's got an uphill climb, rebuilding (he hopes) another super-team.
The team has spent the last two seasons showing off a tough and resilient defense, which has served to counterbalance a weak offense. Without Brady, that offense only becomes less competitive. Furthermore, the team is just about tapped out, budget-wise.
Belichick is a great coach, but to be competitive in the forthcoming season, the Patriots might need more than that; they may need a magician. I wonder what it would cost to lure Madam Hooch away from Hogwarts?
A Memorable NFL Season
If you bet on football—and why wouldn't you, with online betting from the comfort of your favorite sweatpants—then you know there is hype and there is fact, there is promise and there is reality. There is workaday life, and then there is all the grit and bruising and blood and glory on a Sunday.
You can never know on Sunday morning what the day will bring, how the game will surprise you, and which players are going to meet and exceed expectations to take a surprise win out of the dragon's mouth.
Just as you can never know how a passing thought in a quarterback's head can affect his arm, his confidence, his composure, which can then create a domino effect that may not end until the season does.
It's just…football, aka, "Life as we know it in America."
Note: There is drama in other sports. Of course there is. I'm sure curling and badminton and volleyball have their share of fights and disappointments and unfortunate Twitter feeds. But it doesn't seem to grip our attention the way it does when it's the NFL, when it's men putting their lives on the line to give our team the win.
Those are some of the big 2019 NFL highlights and memorable storylines. Get ready for even more in 2020!
August
Casino of the Month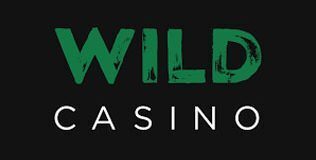 Welcome Bonus
250% up to $5,000