Mayweather vs. Khabib to Fight in 2020? Nurmagomedov Sr. Gives Green Light for Super Fight

If the prospect of a boxing match between Floyd Mayweather Jr. and Khabib Nurmagomedov gets you excited, you could be in luck.
Once again, the idea of Mayweather and Khabib fighting under the Queensberry rules has been brought up. And despite the fight making absolutely no sense to a large portion of the boxing and MMA communities, some believe it could be a good thing.
Of all people, Khabib's father, Abdulmanap, seems to think it could work.
With former UFC lightweight champion Conor McGregor earning a reported $100 million from his 2017 bout against the all-time great, Khabib would stand to earn a decent payday for 10 or 12 rounds against the living legend.
Money talks, and it sounds like the Nurmagomedovs might be listening carefully.
Khabib's Father Accepts Mayweather's Challenge
Odds on a Mayweather vs. Khabib boxing match did the rounds last year following the Russian's convincing win over McGregor at UFC 229.
Back then, it was Khabib who called Mayweather out for a fight inside the squared circle. Talk of a bout in Russia in front of 100,000 fans was floated, only for that idea to quickly fizzle out.
But Khabib's father has reignited interest in this potential matchup by taking to Instagram with a message for Mayweather. In a post that contained a previous quote from Mayweather — alongside images of the all-time great and Khabib — Nurmagomedov Sr. wrote the following (translated by RT).
"Floyd, I respect your wish to fight Khabib. At the moment we have our most crucial moment, when he has to hold the best fight in the history of the UFC. Twelve against 12 in a series of victories (in the UFC) and all the fans are waiting for this fight."
Abdulmanap added the following, referring to the expected showdown between Khabib and UFC lightweight rival Tony Ferguson in March or April of next year.
"We've been preparing for this fight for more than a year. Five months and the fight (with Ferguson) should take place. First of all we will need to do some boxing training and we need a camp – with Lomachenko Sr (Anatoly Lomachenko, father of three-weight world boxing champ Vasyl) for half a year. Why not!!!"
A Genuine Challenge or Just Hot Air?
With Khabib's next opponent still unknown, most fans are assuming that Tony Ferguson gets the nod.
Khabib vs. Ferguson is arguably the most anticipated fight in the UFC and pretty much needs to happen as soon as possible. Khabib's father recognizes this in his Instagram post directed at Mayweather but seems to be happy for his son to partake in a boxing match against the five-division world champion following that fight.
While boxing-MMA crossovers hit a fever pitch when it was announced that Mayweather would fight McGregor in Las Vegas, things did die down on this front for a little while.
However, Tyson Fury has recently let it known that he is looking to move into MMA and has publicly challenged Francis Ngannou to a fight to be scheduled at some point in the future.
It is not known if Fury is just high on his recent PR crusade, which has included a stint in the WWE in Dubai.
Jorge Masvidal has called out Canelo Alvarez for a fight in the ring, becoming the latest MMA fighter harboring ambitions of lacing up gloves.
Masvidal recently told ESPN's Ariel Helwani that he is looking for big money, and a fight with Canelo would earn him some nice coin.
"If Canelo wants to get his ass kicked that's a fight I'll take. I'm here to get the biggest checks possible. I'm dead serious about fighting Canelo Alvarez. If they give me nice little change, I will take my talents over there. I'm going for the off button man. I feel like I can shock the world."
Odds on Khabib vs. Mayweather
In 2018, odds were released for a potential bout between Mayweather and Khabib. At the time, Mayweather was the -2000 favorite to beat Khabib, who opened at +900.
No further odds of interest have been released in 2019, and this is no surprise, given that talk of this fight had pretty much died down since last year.
If a fight between the UFC lightweight champion and one of boxing's all-time greats does go through, it is hard to see it being anything more than a cash grab. It seems unlikely that a man like Khabib would want to risk his legacy and standing in the eyes of his fans with such a move.
Then again, maybe he does.
Even better, maybe there are numerous reasons why Mayweather vs. Khabib makes sense. In terms of a spectacle, anyway, it would be cool, but that is basically where it ends for me.
And if I wanted to spectate — whether it is in Las Vegas, Russia, or from the comfort of my own home — I know it is going to cost BIG money. I would prefer not to waste my cash on a glorified exhibition that will only end in Mayweather winning the fight.
Will Mayweather vs. Khabib Happen in 2020?
Look, when it comes to big money endeavors, anything can happen.
But I can't see Mayweather and Khabib fighting inside the ring in 2020. Khabib is still trying to secure his legacy in the UFC. He has a couple of big fights left, so I would personally expect a Khabib vs. Georges St-Pierre fight before he even thinks of taking on Mayweather.
We all know that Mayweather's time as a competitive boxer is over. These days, his interests lie in making quick cash, so the fight does make sense for him more than anyone.
Still, there would arguably be no greater revenue for the boxer than the money he could make from Mayweather vs. Pacquiao 2. Even with Pacquiao competing with the best as a welterweight world champion, the chance to make a boatload of cash could see the Filipino disregard everything else and sign on the dotted line.
So, while we can't really disregard the chances of Mayweather vs. Khabib, it does look highly unlikely to happen in 2020, if at all. Never say never when money is involved, but you'd probably be better off looking at other wagering opportunities.
There are plenty of attractive markets to be found through our recommended boxing betting sites, so I'd suggest starting there.
September
Casino of the Month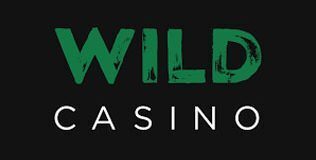 Welcome Bonus
250% up to $5,000