Hide Bonus Offers
| | | | | |
| --- | --- | --- | --- | --- |
| #1 | Bovada Sports | 50% Up To $250 | Visit Site | Bovada Sports |
| #2 | BetUS | 125% Up To $2,500 | Visit Site | BetUS |
| #3 | MyBookie | 100% Up To $1,000 | Visit Site | MyBookie |
| #4 | Everygame | 100% Up To $500 | Visit Site | Everygame |
| #5 | BetOnline Sports | 60% Up To $1,000 | Visit Site | BetOnline Sports |
Massive Mega Millions Jackpot Win – How Two Dollars Turned into Nearly $1.6 Billion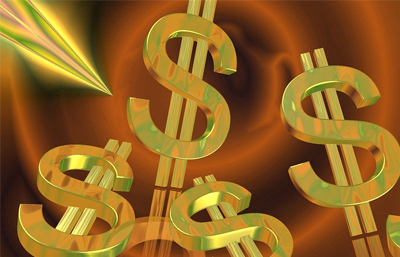 There are 2,208 billionaires in the world today.
As there are more than seven and a half billion people, that number is relatively small. Billionaire status puts you in an exclusive group.
Let's whittle that number down even more. In the United States, the latest count reflected 540 people who are worth at least ten figures.
One of those wealthy individuals resides in South Carolina. And the billionaire count in the state has just come real close to jumping from one to two.
That's because the huge Mega Millions jackpot has finally been won. A ticket purchased in South Carolina was the only one to match the correct numbers in last night's draw, and the owner of that ticket is about to be an "almost billionaire."
Let's take a look at that.
A $1.537 Billion Winning Ticket
On October 23, 2018, one South Carolinian matched a series of five numbers as well as the exact match of a sixth. That single winning ticket is worth $1.537 billion. That's billion with a "b."
To be more accurate, though, the winner will never have a billion dollars to play with all at once. There is a 24% tax rate and the payout options to consider. But we're still talking BIG money here.
The cash payout option that seals the deal and awards everything all at once reduces the $1.537 billion to $877.8 million. But for the most bang for their buck, the currently unnamed lucky winner could instead take 29 annual payments and get the full amount over time.
For those of you sitting here wondering why you didn't choose 5, 28, 62, 65, 70, and 5, close your eyes and imagine what you would do with that $877 million.
Unless you're already sitting on a vast fortune, this sum of money is life-changing. In fact, that description doesn't even begin to do it justice. It's a truly mind-boggling amount of money for someone to win.
Full Record-Breaking Details
Drawing: October 23, 2018
Winning Numbers: 5 – 28 – 62 – 65 – 70 5
Number of Jackpot Winners: 1
Winning Ticket Sold: South Carolina
Ticket Value: $1,537,000,000
Cash Option: $877.8 million
Previous Jackpot: July 24, 2018, for $543 million
Can you imagine pulling two dollars out of your wallet, exchanging it for a piece of paper, and then turning it back in to collect nearly a billion dollars?!
It staggers the imagination.
Over the past 25 years, Mega Millions and the second US pooled lottery game, Powerball, combined have converted nearly 600 people into millionaires.
The winner of this particular jackpot has won so much money that they could single-handedly create another 600 millionaires and still have more than enough to live in luxury for the rest of their life.
Why Was the Drawing Record-Breaking?
You may recall that in 2016, Powerball awarded a jackpot worth $1.586 billion. So, you may be thinking that someone is not doing the math here.
But that Powerball award was divided into three and not given to a single winner. Matching tickets were sold in California, Florida, and Tennessee.
There was only one winning ticket sold for this October 2018 Mega Millions jackpot, making him or her (as it's still undisclosed) the sole recipient of the $1.537 billion.
The last few years have been newsworthy for both Powerball and Mega Millions, with records broken time and time again.
It was August of 2017 when the previous record for a single-winner amount was set. A Powerball winner in Massachusetts redeemed a $758.7 million winning ticket.
The single-winner prize difference between that impressive win and the new Mega Millions record-setting payout? $779,000,000!
More About Mega Millions
The Mega Millions concept launched in 1996 as a game called the "Big Game" in six states (Georgia, Illinois, Maryland, Massachusetts, Michigan, and Virginia).
In 2002, the number was up to ten state participants, and the name was changed to Mega Millions. The new game upped the ante by offering even bigger prizes.
More States Wanted In
By 2010, twenty-three states had joined forces to sell Mega Millions tickets for more massive pooled jackpots.
Now, that number has more than doubled to 47 locations, including the US Virgin Islands and District of Columbia.
Some States Abstained
There are still a few Mega Millions' state holdouts in the US, though.
Alaska, Hawaii, Nevada, Utah, and Alabama are five such states. Mississippi was a holdout for many years, but it's recently launched its own state lottery which will mean residents can also play Mega Millions.
Fun Fact
The first Mega Millions drawing, held on May 17, 2002, resulted in a jackpot winner. An Illinois player was awarded a $28 million prize.
How's that for getting people inspired to play?
How the Mega Millions Jackpot Is Won
The jackpot prize is based on the number of tickets sold.
To win it, you need to match the first five numbers in any order as well as a sixth number that needs to match precisely.
That's what the winner from South Carolina did to successfully earn nearly $1.6 billion. It doesn't sound too hard, right?
Maybe not, but the odds of winning that top prize are 1 in 302.5 million.
The second prize is nothing to balk at, though. To match the first five numbers without the sixth as your "kicker," your odds drop to 1 in 12.6 million. And you still get to claim a cool million.
Millions Here, Millions There
When it comes to the biggest lottery payouts, it's a battle between Powerball and Mega Millions.
Powerball actually came first. It launched in 1992, while the Big Game didn't arrive until 1996, and then it was renamed Mega Millions was a full decade later.
As far as the drawing itself goes, both games have the same concept. You need to pick five numbers that can come out in any order and then match up the sixth number exactly.
Mega Millions drawings are on Tuesday and Friday. Powerball's are scheduled for Wednesday and Saturday.
Powerball or Mega Millions?
Powerball does have the advantage of longevity over Mega Millions, so a side-by-side comparison isn't really fair.
But since 1992, Powerball has awarded more than 360 top jackpots. Mega Millions sits at just over 200 since 2002.
While most people believed Mega Millions would shatter Powerball's overall prize record with its latest drawing, the $1.6 billion wasn't quite reached. Mega Millions is awarding $1.537 billion, still $50 million short of Powerball's record.
Powerball can't even come close to touching this new single-winner record, though. It's $1.537 billion compared to $758.7 million.
Jackpot or Nothing
Whenever a lottery reaches a significant prize level, you can feel it in the air. People are scrambling to get tickets. In states like Nevada where the lottery isn't legalized, residents are crossing the border into California or Arizona to make sure they're not left out in the cold.
It is quite funny that Nevadans are loyal to the lottery considering all of the other gambling options that are easily accessible.
But you're not going to find slot machines that will pay you over a billion dollars. So, Las Vegans make a beeline down to Primm, 45 minutes down the I-15.
While some people are happy wagering $2 and then winning it back instead of losing, Mega Millions has recognized that a good number of players have their eyes on the big prize. So, there's a brand-new ticket that you can buy if you're one of those people who's all or nothing.
"Just the Jackpot" is relatively new, so it may just be rolling out in your area.
You pay $3, and you get two chances (two different series of six numbers) at the jackpot draw only. That means that if you match three numbers, you don't collect $10. You're either a big winner or a loser straight across the board.
Prepare Yourself for a Winning Ticket
Did the nearly $1.6 billion prize inspire you to be the next big winner? Well, I can't look into a crystal ball and give you the winning numbers, or I'd be doing that for myself. Sorry!
I can, however, share a few little fun tips about Mega Millions.
What do you do if you have a winning ticket but can't find it?
Yikes. That would be awful, wouldn't it?
If you have a winner, you need a ticket in hand. The lottery has no way of reprinting tickets or tracking down the numbers you played.
When you have a winner in hand, how long do you have to redeem it?
Each state has its own parameters.
While some give you up to 180 days, others will allow you to hang onto that ticket and stare at it for a year. But really, why would you want to?
Why do some people pay $1 more for their ticket?
Mega Millions (and Powerball) has a Megaplier option. You pay $1 more. But then your chances of winning, as well as winning more, increase.
For example, in Mega Millions, if you didn't match any of the first five numbers, but you hit the sixth right on the head, you get your $2 back. But if you paid the extra buck to activate the Megaplier, you get $6.
Reversing the scenario, if you matched the first five but not the last one, that's worth $1 million. With a Megaplier in place, triple that. You're claiming a $3 million payout.
If you win, can you stay anonymous, or will the lottery reveal your identity?
It depends on the state where you live and are claiming your prize. Each has different rules regarding this subject.
In South Carolina, where the latest winning ticket was sold, the new near-billionaire has the right to remain silent. South Carolina maintains anonymity if the player requests it. So, we may never know who beat the odds.
Summary
Maybe, just maybe, the winner of the latest record-breaking Mega Millions jackpot is reading this post. In that case, congratulations to you!
To the rest of you, don't feel too disheartened. It just wasn't your time. There's every chance the next Mega Millions jackpot winner will land an even bigger prize, and maybe that WILL be you.
There's no harm in hoping, anyway.
And let's not forget that there's currently a big Powerball jackpot up for grabs. Okay, so at around $620 million, you'll be a relative pauper compared to South Carolina's lucky winner.
Still not bad, though!