Is Martin Ødegaard Finally Ready for Real Madrid?

Martin Ødegaard. Remember him?
Once hailed as the "Norwegian Messi," the wonderkid signed for Real Madrid when he was just 16. But he has since struggled to make an impact at the Bernabeu.
Five years and three loan spells later, is Ødegaard finally ready to return to Madrid? Now 21, the highly rated midfielder has been making waves in La Liga with Real Sociedad, and his impressive performances this season haven't gone unnoticed by his parent club.
In this post, I take a look at Ødegaard's fascinating career so far and discuss how he could fit into Zinedine Zidane's Real Madrid team. I also decided whether or not he is truly ready to play for Los Blancos.
Let's start where it all began.
Ødegaard's Journey
It was very clear from the outset that Ødegaard was a special talent.
After making his senior debut for boyhood club Strømsgodset at the age of just 13, Ødegaard became the youngest ever player in the Tippeligaen — the Norwegian top flight — aged 15 years and 118 days.
Subsequently, he became the youngest goalscorer in the division's history. And as if that wasn't enough, he also made his full international debut in the same year.
Having burst onto the scene as a precociously talented teenager, Ødegaard inevitably attracted the attention of just about every major European club.
But after training with Liverpool and turning down offers from the likes of Bayern Munich and Barcelona, Real Madrid eventually won the race to sign the highly rated prodigy.
Signing for Real Madrid
Ødegaard joined Los Blancos as a 16-year-old in January 2015, and many believed that he was good enough to break into the first team straight away. But that wasn't the case.
Although he was mainly training with the senior squad during his first season in Spain, the midfielder initially played for the club's reserve team, Real Madrid Castilla.
In fact, Ødegaard only made his senior debut for Real Madrid on the final day of the 2014/15 campaign. You probably won't be surprised to hear that he became the club's youngest debutant in the process.
The following season, Ødegaard established himself as a Castilla regular and was rewarded for his efforts with his first senior start in November 2016, almost two years after he'd arrived.
But with first-team chances at a premium, it made sense for the Norwegian to leave the club on loan and gain some regular game time elsewhere.
Loan Spells in the Netherlands
Ødegaard joined Dutch outfit SC Heerenveen midway through the 2016/17 season on an 18-month loan deal. However, he endured a frustrating start to life in the Netherlands and made very little impact early on.
During his second season with Heerenveen, Ødegaard contributed two goals and two assists. Despite missing a large portion of the campaign through injury, he began to discover some promising form.
Still, his performances weren't good enough for Real Madrid. He was loaned back to the Netherlands for the duration of the 2018/19 season, this time hooking up with Vitesse Arnhem.
And it was with Vitesse that Ødegaard really started to shine. He took his game to another level last season, notching up eight goals and 11 assists in the Eredivisie.
Sure, Ødegaard's eye-catching displays had lit up the Dutch top flight. But could he do it in La Liga? Madrid manager Zinedine Zidane still felt that the midfielder had more to prove before returning to the Bernabeu.
Shining at Sociedad
Prior to the start of the current campaign, Ødegaard was loaned to Real Sociedad. This was widely regarded as the young star's make-or-break moment and was viewed by many as a test.
And if Zidane did send Ødegaard to Sociedad to test his top-flight credentials, then the Norwegian has passed with flying colors.
Now 21, Ødegaard has become one of La Liga's most consistent performers, continuously humiliating the division's best defenses with his dazzling skills and superb passing.
He has registered seven goals and eight assists for Sociedad in 2019/20, guiding the Basque club to the final of the Copa del Rey and to 4th in La Liga.
Not only has Ødegaard proved that he's got what it takes to compete in Spain's top tier, but he's also shown that he has the ability to become one of the league's standout players.
So, where would he fit in at Real Madrid?
How Ødegaard Could Fit Into Zidane's Team
Ødegaard made a name for himself primarily as a right winger. However, his role has somewhat changed over the years, and he has transitioned into an attacking midfielder or traditional number 10.
During his time with Sociedad, he has generally been deployed in a central role behind the striker, with manager Imanol preferring to use a 4-2-3-1 formation. This allows him to float around the final third freely.
But with Zidane typically favoring a 4-3-3 formation, where would Ødegaard fit into the Frenchman's system?
Would a 4-3-3 Formation Hinder Ødegaard?
It's highly likely that he would be used as the right-sided forward in Zidane's preferred setup. He would be given free rein of the right flank, while he would also be able to drift into a more central position from time to time.
Under Zidane, Real Madrid's full-backs are extremely attacking. So, when the right-back — usually Dani Carvajal — is in an advanced position, Ødegaard could move inside and operate centrally.
If he was given the license to roam, Ødegaard would be able to use his defense-splitting through-balls to full effect, finding gaps to feed the likes of Eden Hazard and Karim Benzema.
It's fair to say that Real Madrid probably wouldn't be getting the most out of the 21-year-old in this position, but he would still be effective.
Does a 4-4-2 Diamond Setup Suit Ødegaard?
Zidane clearly prefers to use a 4-3-3 system, but he has experimented with other formations in the past. He has switched to a 4-4-2 formation on a number of occasions this season, with the midfield organized in a diamond shape.
In this system, Ødegaard would almost certainly thrive. Operating at the tip of the diamond, he would be used as the most advanced midfielder. This is very similar to the position that he has flourished in with Sociedad.
Working just behind the two forwards, he would be able to impact the game centrally, as well as drifting onto the flanks. He could also drop deep and instigate attacks, something that we've seen him do a lot this term.
Ødegaard isn't exactly known for his defensive capabilities. But with Casemiro offering protection at the base of the diamond, the technically gifted midfielder would be able to express himself without having to worry about tracking back.
It's unlikely that Zidane will consistently use this formation in the future, but there's no denying that Ødegaard is best suited to this system.
Is Ødegaard the Next Luka Modric?
A lot has already been said about Ødegaard being Luka Modric's successor at Real Madrid. After all, the Croatian wizard turns 35 in September and is nearing the end of his career.
There are definitely some similarities between the two players. But they are also very different, so it wouldn't be fair to expect Ødegaard to immediately come in and fill Modric's boots.
If Ødegaard was to directly replace Modric in Zidane's favored 4-3-3 system, he would most likely be deployed on the right side of the midfield three, next to Toni Kroos and just ahead of Casemiro.
However, this would give him too much defensive responsibility. As a box-to-box midfielder, Modric is comfortable all over the pitch. On the other hand, Ødegaard is more of an advanced playmaker, so he is far more effective further upfield.
There will certainly be a place for him at Real Madrid, but he can't be viewed as a direct replacement for Modric. Zidane may have to tweak his system to accommodate the young star.
Where Will Ødegaard Be Playing Next Season?
Ødegaard originally joined Sociedad on a two-year loan deal, meaning that he is expected to see out the current campaign and spend the entirety of next season with the San Sebastian outfit.
The Norwegian has expressed his desire to honor the agreement and remain with La Real for the time being. But due to the unprecedented global circumstances, nothing is set in stone.
In an ideal world, it would probably be best for Ødegaard to stay at Sociedad for another year and continue to develop away from the pressures of the Bernabeu. But with the season on hold, Real Madrid could be forced to cut short his loan spell.
Is Ødegaard's Real Madrid Return Imminent?
Given the current situation, clubs won't be able to spend big during the upcoming transfer windows. Even clubs of Real Madrid's stature will have limited budgets, so the chances of signing a high-profile name are slim.
It's no secret that Zidane wants to strengthen his midfield, with Manchester United's Paul Pogba and Ajax's Donny van de Beek reportedly top of the manager's list. But both these players come with a hefty price tag.
By contrast, recalling Ødegaard wouldn't cost the club a cent. He already belongs to Los Blancos, so Zidane will surely be considering the possibility of adding the talented midfielder to his squad free of charge.
Ødegaard staying in San Sebastian for one more season would undoubtedly be the ideal scenario for both the clubs and the player. The 21-year-old would continue to grow, Sociedad would benefit from his services, and Real Madrid would end up with a more complete player.
However, with Modric likely to leave the Spanish capital and the state of the transfer market up in the air, Ødegaard's long-awaited homecoming could be just around the corner.
Closing Thoughts
It feels like Ødegaard has been around forever. Sure, he may have joined Los Blancos more than five years ago. But he still has the majority of his career ahead of him.
It was always going to be difficult for him to break into Real Madrid's first team as a 16-year-old. But instead of giving up, Ødegaard has been willing to learn his trade away from the bright lights of the Bernabeu, and his readiness to succeed is finally paying off.
Ultimately, Ødegaard is ready to play for Real Madrid. Another season on loan at Sociedad wouldn't do him any harm, but that doesn't mean that he isn't ready to make the step up and return to his parent club.
Regardless of where he ends up playing next season, it's only a matter of time before Ødegaard is shining in Real Madrid's famous white jersey.
For more content like this, head over to our soccer blog.
AUGUST
Casino of the Month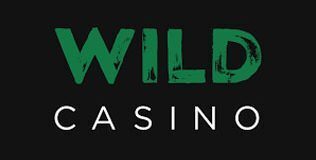 Welcome Bonus
250% up to $5,000
Read Review
Visit Site