March Madness Title Game Betting Preview and Prediction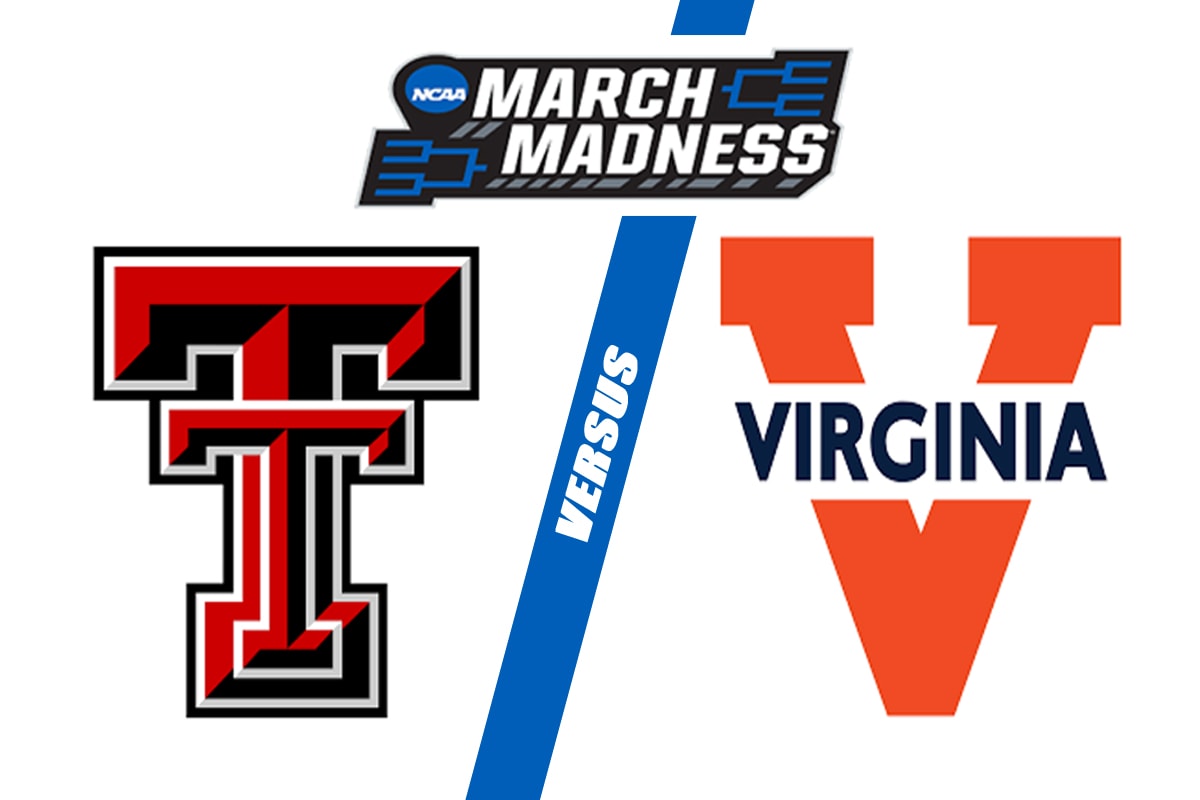 The 2019 March Madness tournament has been one wild ride.
That isn't really what many figured after each of the top-eight seeds advanced through the first two rounds, but from there things certainly went, well, mad.
Duke survived two scares before finally bowing out in the Elite 8. Gonzaga couldn't force their way into the Final Four. North Carolina couldn't make it happen, either.
When the dust settled on the 2019 Final Four, just one #1 seed remained. That was the Virginia Cavaliers, they of the "first loss ever to a #16 seed" variety.
From the ashes of last season's devastating embarrassment, Tony Bennett's crew bounced back and made it their mission to right their own wrongs. Virginia pledged to fight until the very end and that's helped them escape back-to-back defeats that felt certain.
Experts will say they defied logic in a win over Purdue, while they got a helpful whistle to get them past Auburn.
Controversial or not, Virginia has earned their way into the 2019 NCAA men's basketball title game and top March Madness betting sites have understandably pointed to them as the mild favorites.
March Madness Championship Game Odds
Virginia will be joined in the college basketball championship game by Texas Tech on Monday night, when all of this craziness is finally resolved.
The Cavaliers are the light favorites as they contend for the NCAA title, which only makes sense. They didn't exactly blow teams away en route to the championship game and their style of play promotes gritty, low-scoring affairs.
The same can be said for the Red Raiders, who are just as stingy defensively and have proven their worth during an unlikely trip to the NCAA title game.
Here are the latest college basketball title game odds at the top NCAA betting sites.
| Betting Site | Texas Tech Spread | Virginia Spread | TT Moneyline | V. Moneyline | Total | O/U |
| --- | --- | --- | --- | --- | --- | --- |
| Bovada | +1 -110 | -1 -110 | -105 | -115 | 118 | -115/-105 |
| MyBookie | +1 -110 | -1 -110 | +100 | -120 | 118 | -110 |
| Sportsbetting | +1.5 -110 | -1.5 -110 | +105 | -125 | 118 | -105/-115 |
| XBet | +1 -110 | -1 -110 | +100 | -120 | 118 | -110 |
| BetOnline | +1.5 -110 | -1.5 -110 | +105 | -125 | 118 | -105/-115 |
Based off of the top college basketball betting websites seen above, the Total is pretty much locked in at 118 and this game as a whole is being called extremely close to the chest.
Sportsbetting.ag and BetOnline are the best spots to bet on Texas Tech, both against the spread (+1.5) and as a straight up underdog play (+105). If you're not feeling the Red Raiders and want to go with Virginia, your best angle lies at Bovada, where the Cavaliers offer a really nice -115 moneyline as small favorites.
The point spread is 1-1.5 basically everywhere you look, but you can obviously let other sites sway how you view this game (and how you'll bet) if they add a point to the current spread. I'd certainly be more inclined to bet on the Red Raiders if you can find any NCAA betting sites that award them a line fatter than +1.5.
Still, this is an incredibly tough game to gauge and bettors will surely be racking their brains to figure out what the best play is.
From a strict March Madness betting perspective, though, I see only one avenue for bettors and that's just picking this game straight up.
The Total is obscenely low, but with these teams ranking first and third overall in scoring defense, I get it. Neither team has a ridiculously explosive offense, either, while Virginia ranked dead last on the year in pace of play.
Texas Tech wasn't that far behind. With both teams playing elite defense, slowing the game down and struggling to blow up at times offensively, the Under looks like the logical bet if you feel inclined to target the Total.
I don't prefer that route, while this spread is awfully tight.
You're looking at a virtual pick'em with a +1.5 point spread in Texas Tech's direction being the best play. Considering the difference between the prices for the spread and moneyline really aren't wide, I think the best idea is to just figure out who is going to win this game.
Why Virginia Will Win March Madness
If you're looking for narrative street, you'll find it with the 2018-19 Virginia Cavaliers. Not only were they chomping at the bit to erase last year's first-round debacle, but this team has seemed capable of this type of magical run for years.
Magical it has been, indeed.
Tony Bennett's teams have always played the right way. They work relentlessly to keep you from doing what you do best, they slow things down, they execute methodical offense and they play elite defense.
Few people on Virginia can't defend and/or hit the outside jumper. After all, this is the #1 defense in the nation and the Cavaliers hit the long ball at a staggering 39.3% clip – good for 9th in college basketball.
That defense isn't just about limiting the opposition's ability to fill up the hoop, though.
Virginia grinds you to a pulp via the slowest pace at the NCAA level, they keep you from doing major damage down low (22nd against interior scoring) and get a body on the ball outside (3rd versus perimeter shooting).
Virginia is disruptive, efficient and absolutely loaded.
If you want the coaching, the defense and the shooting, the Cavaliers offer it in spades. But they also have up to three guys in De'Andre Hunter, Ty Jerome and Kyle Guy that could have NBA futures.
Why Texas Tech Will Win March Madness
The Cavaliers do feel like a team of destiny, but this is often a two-way street. Two teams reside in the final game of the year and while only one can ever win, both tend to have a pretty convincing argument for why they'll be the last team standing.
Texas Tech matches Virginia step for step. The Red Raiders can also slow things down and wear out their opponents with a slower game and elite defense. Texas Tech is just behind Virginia in points allowed per game (3rd in the country), while they have them beat with their interior defense and still ranked 11th in the nation at defending the perimeter.
The Red Raiders are every bit as impressive as Virginia on the defensive side, but they have a better interior presence when it comes to blocking and altering shots. Finishing 15th in the nation in blocks per game (4th in block percentage), the Red Raiders are a force to be reckoned with and Virginia will have to answer to big man, Tariq Owens.
Even if Owens can't dominate Virginia inside, Texas Tech has its own star power to rely on. While their team offense has proven it can get the job done, future NBA Draft lottery pick Jarrett Culver gives them the go-to superstar the Cavaliers might lack.
That's far from the only star power Texas Tech can hang their collective hats on, either. Former Dallas Cowboys wide receiver Dez Bryant has been backing them this entire time, saying they're destined to win it all.
There's also the case of Kansas City Chiefs quarterback and NFL MVP, Patrick Mahomes. He was on site for Texas Tech's big Final Four win over the Michigan State Spartans and nobody will forget it.
Dude has some big arms.
He's also one of many frenzied Texas Tech backers that will be cheering on their team at the title game. Texas Tech comes equipped to handle the Cavaliers and they also come crazy hyped.
College Basketball Championship Game Prediction
This is most certainly not the NCAA title game many expected. I saw Duke here with Zion Williamson, Cameron Reddish and R.J. Barrett out-muscling the competition.
As the March Madness tournament progressed, though, something was pretty clear; an elite defensive team was going to win this thing. Going into Monday night's championship game, that is now an absolute lock.
The pricing from the top college basketball betting sites tells you that nobody knows for sure who wins this game. There isn't much certainty from either side and there really hasn't been throughout this tournament.
Both of these teams were good-to-great against the spread this year. Virginia was elite (25-12), while Texas Tech (20-16-1) at least finished above .500 and was pretty reliable.
Things get even more convincing (complicated?) when you note the Cavaliers were 23-12 ATS as the favorite (33-2 straight up) and the Red Raiders went 5-3 (ATS and SU) when Vegas priced in favor of their opponent.
All we can do is note what the data tells us and go with our gut.
Both teams are as good as it gets defensively. They're extremely well-coached, they can hit the outside shot, they have some star power and they like to play at a slower pace.
I tend to think all of this favors Virginia. Texas Tech is a great story, but there isn't a better narrative than what the Cavaliers have going for them.
It's fun to cheer on any team Patrick Mahomes is busting his guns out for, but Virginia is a true team of destiny. From the ashes rises the Phoenix and in this case, that's a Virginia team that was left for dead after becoming the first 1-seed ever to fall to a 16-seed.
Bet on the March Madness title game how you will, but I can't steer away from the Cavaliers. Not when they're so close to one of the sweetest redemption stories the sports betting world has ever seen.
PICK
Virginia Cavaliers to Win
-115