Hide Bonus Offers
| | | | | |
| --- | --- | --- | --- | --- |
| #1 | Bovada Sports | 50% Up To $250 | Visit Site | Bovada Sports |
| #2 | BetUS | 125% Up To $2,500 | Visit Site | BetUS |
| #3 | MyBookie | 100% Up To $1,000 | Visit Site | MyBookie |
| #4 | Everygame | 100% Up To $500 | Visit Site | Everygame |
| #5 | BetOnline Sports | 60% Up To $1,000 | Visit Site | BetOnline Sports |
March Madness Sleepers 2019 – Four Teams to Consider Betting On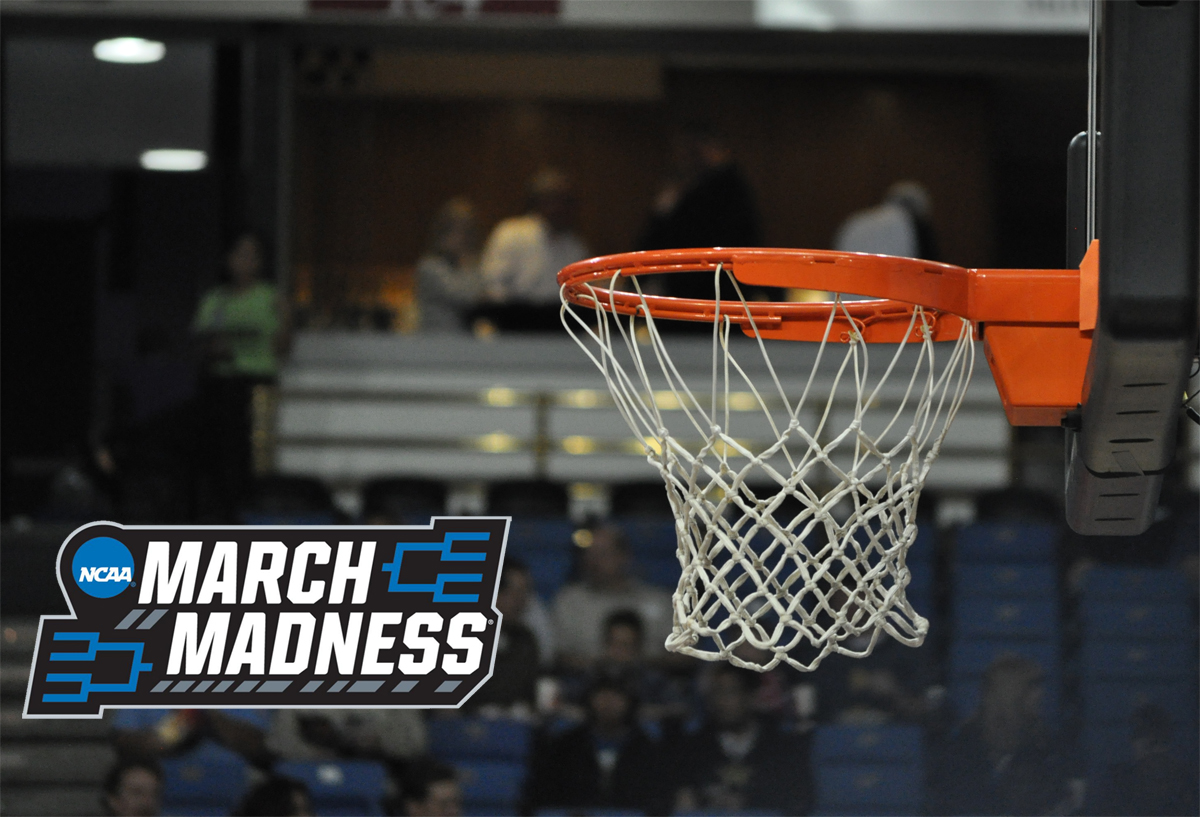 With Super Bowl 53 out of the way, the next big sporting event everyone can't wait to bet on is the NCAA men's basketball tournament.
It's the most exciting playoff atmosphere in all of sports, arguably 99% because fans feel like they have full control due to the ability to print off and fill out brackets.
In reality, the fun part is trying to use logic and randomness to fully predict a 64-team bracket all the way through, even though you know full well it's just not possible.
For the longest time, you could at least lean on the four #1 seeds in the first round. Your bracket wouldn't bust there, leaving you with a slew of other matchups between teams you'd never heard of that could go either way.
Virginia went along and ruined that.
I'd still say for the most part you can trust the top seeds to mosey on through that 16-seed and advance to round two. But again, the whole "predicting the rest of the tourney" aspect can be a bit problematic.
While mastering the perfect college basketball bracket isn't easy (or likely), it's still fun. And if you somehow manage that or even just come close, there are a litany of March Madness bracket websites that offer cash prizes.
That, or you can just bet on March Madness in general.
2019 March Madness Odds
Whatever you decide to do, you're going to want to soak up all the information you can.
Whether you want the ultimate winner, a perfect bracket, or just an underdog to root for, I'll at least get you headed in the right direction with a look at four March Madness sleepers that could be worth backing.
It's still early in the process, so one great tool is to hit up the latest Bracketology findings over at ESPN or whatever site you go to for predicting what the March Madness bracket will look like. This isn't for finalizing anything, but it can be helpful as you try to make decisions on early national title wagers.
First, let's take a look at the latest 2019 March Madness odds for the top teams over at Bovada sports.
The list goes on and on, but the odds are pretty good that your 2019 NCAA men's basketball champion resides here. After all, anyone past the top 25 teams in terms of betting odds will likely boast a pretty low seed, and that doesn't translate into a championship.
Twenty March Madness tournament titles have been claimed by a #1 seed, while no team worse than an 8-seed has ever won in the title game. In fact, no team worse than an 11-seed has ever reached the final game of the year.
That isn't to say the trends can't be bucked. Again, here's to looking at you, Virginia.
In all seriousness, your champion is likely in that first string of odds.
That likely means you should focus most of your energy (and money) on the favorites you think are the safest bets to advance past some of the tougher hurdles.
March Madness 2019 Betting Favorites
Duke clearly leads the way. Zion Williamson is the best player in the country and a lock for the top pick in the 2019 NBA Draft, but he's far from alone. Cameron Reddish, R.J. Barrett, and Tre Jones also help him, as this Blue Devils squad is obscenely stacked.
Bettors have seen loaded teams fail during March Madness in the past, but Duke certainly does feel like a gimme play at their current +170 price tag. Who else joins them, though?
In terms of true favorites, I'd toss in these teams along with them up top.
Gonzaga
Virginia
Michigan
Tennessee
Kentucky
By no means does that suggest these are the only teams that can run the table in March Madness. This is just a collection of the teams with some of the best odds and the best combination of coaching, talent, and resume to this point.
The odds are decent that one of those teams will win it all once the dust settles, but the NCAA tournament has still produced some winners outside of the "favorite" range.
That gives way to the sleeper narrative, and while March Madness sleepers don't always pay off, their upside and betting value will always bait us into believing they can.
March Madness Sleepers to Bet On in 2019
The odds are pretty good that one of the top March Madness favorites will cut down the nets at the end of the NCAA men's college basketball tournament. However, sometimes a team comes out of nowhere and makes a run for it.
They don't have to be an 11-seed to shock everyone, but in an effort not to pick a sleeper that's too obvious, I'll give you one from each region presently projected to enter with a 4-seed or worse.
Here are my favorite four March Madness sleepers at the moment and why they could run the table.
Wisconsin Badgers (5) – Midwest Region
As is everything referring to March Madness in early February, this projected seed is rather tentative.
Wisconsin isn't necessarily an elite team as they stand, but they have a possible Player of the Year contender in big man Ethan Happ, while the Badgers have ascended into the top-20 in the country.
The Badgers probably won't finish inside the top-10, but they've already positioned themselves into a solid seed, barring some epic collapse. I doubt they regress too much, either.
They are tough to beat at home and always come to play in Big 10 clashes, while a methodical pace and suffocating defense (7th in the nation) have the potential to keep them in every single game.
The Badgers are also notorious for making deep runs during March Madness, regardless of where they're seeded. Given ESPN's current Bracketology projections (and again, these will change), they might enjoy a path to the third round, where they could be tested by a #1 seed like Tennessee.
That might end up being a loss, but the Badgers can slow things down and pick away at teams. If they can play their game, a big upset like that isn't out of the question, and from there, anything is possible.
Iowa Hawkeyes (6) – South Region
Usually it's Iowa State that everyone gets excited about betting on when it comes to the March Madness tournament. That could still be the case this year, but the Hawkeyes are the far more potent offensive team and actually ran the Cyclones off the floor with 98 points earlier this season.
It's always going to be difficult to trust a team that is less than stellar defensively, but Iowa has a terrific offense that could easily get hot (and stay that way) during the NCAA tourney.
Iowa has some big wins on the year, and as the 20th-ranked team in the nation coming out of a brutal Big 10 conference, it's high time bettors took notice. The Hawkeyes know how to work the ball (20th in the country in assists per game) and are also extremely efficient (34th in free throw percentage, 47th in three-point percentage, and #11 in overall shooting efficiency).
Yeah, I told you they were efficient.
This is not a team you want to run into when the men's college basketball tournament tips off later in March. Their defense could be an issue, and they could be in trouble if their shots run cold, but this is a very complete offensive team that won't back down with the season on the line.
Buffalo Bulls (6) – East Region
I actually briefly touched on the Bulls not too long ago when I was breaking down some of the players that could boost their NBA Draft stock during the NCAA tournament.
One name that I couldn't leave off that list was Bulls guard C.J. Massinburg, who has proven to be a lights-out performer from long range (43%) and can take over games with his scoring.
Massinburg may have a future in the NBA, but right now, he and his Buffalo squad will be focusing on making a deep run in the 2019 March Madness tournament. Does that mean you should bet on the Bulls?
To flat-out win the championship, I'm not entirely sure. However, the Bulls are a fun sleeper team based on their +9000 March Madness title odds over at Bovada, and a hot 19-3 start has them on everyone's radar.
The Bulls look to have a somewhat favorable path to the Final Four at the moment, with their main roadblock potentially being showdowns with heavy-hitters like Kentucky and/or Duke. On a game-by-game basis, though, the Bulls look like an attractive March Madness betting option that could return some solid value.
Buffalo is not a big program, but they are quite explosive on offense, and sometimes that's all it takes to win a couple of games in the NCAA tourney, if not go on a crazy run to the Final Four. The Bulls can certainly blow up (7th in points per game), and thanks to strong rebounding numbers, they create second chances for themselves and can get the ball and move down the court in a hurry.
The danger with the Bulls is they won't be surprising anyone. They're already inside every top-25 you'll find, and everyone knows how good they can be on offense. If they keep scoring at the rate they have been, though, they might end up being one of the toughest outs in this tournament.
Nevada Wolf Pack (4) – West Region
Lastly, we have the Nevada Wolf Pack, which has been really nasty all year offensively.
Nevada has climbed all the way to 5th place in the country thanks to an absurd 21-1 record, and if they can finish the regular season strong, they may have an outside chance at locking up a #1 seed.
I don't think they get that top seed, but they do have an impressive record, and their offense is quite tough to stop. The Wolf Pack ranks 13th in the country in scoring, while they actually flex some solid defensive muscle (56th in points allowed) as well.
That balance is very tough to ignore, while Nevada also carries nice star power with NBA hopefuls Caleb Martin and Jordan Caroline carrying the offense with 19 points per game apiece.
Nevada has the look of a March Madness darling if they can keep this up, while I love where they're presently slotted in the latest March Madness Bracket projections.
Everything could obviously come unglued if the Wolf Pack deals with a slide to close out the year, but at the moment, they look like they have the two-way ability to make a nice tourney run.
Can Anyone Stop Duke Winning March Madness in 2019?
This is an easy one to answer, as the Blue Devils absolutely can be beaten. I just don't think they're going to be, however.
Still, Duke has lost two games this year, so they're not infallible. The Blue Devils have the third-best offense in the nation, but they've lost two shootouts thanks to their pace and a defense that isn't always elite.
More specifically, Duke is not an elite rebounding or shot-blocking team. They also give up a lot of shots due to the way they play, so if they're not connecting or defenses force them to shoot more from outside (just 30% from deep on the year as a unit), they could hit a snag.
That'll be a problem against a sound defensive team and/or anyone that has a dominant big that can control things down low. Even then, though, Duke is still a huge problem for everyone in this tournament.
The Blue Devils have the greatest head coach in history, they have an absolutely loaded lineup featuring at least four potential NBA prospects, and they love to push the pace. If Duke dictates the tempo and can get to the basket, whoever they're facing is in a lot of trouble.
Fortunately, despite most of the top March Madness betting sites agreeing Duke is the easy favorite, bettors still get a little value at their present +175 price tag.
That doesn't mean you can't take some flier bets on other contenders or a few March Madness sleepers like I've broken down in this post, but most of your action may be best advised to go towards the best team in college basketball.