Manny Pacquiao for President – 2022 Philippine Presidential Election Odds

In the ring, legendary Filipino boxer Manny Pacquiao was not used to being the underdog.
The odds for Pacquiao to become president of the Philippines in 2022 prove that trend continues in life after boxing.
Since escaping poverty as a teenager, "Pac-Man" won titles in eight different weight classes in an illustrious career that generated over $1 billion in revenue.
Pacquiao's talents know no bounds, with the national icon also finding success in basketball, acting, music, the Filipino military, and politics. The latter has led the Senator to throw his hat into the ring for a shot at becoming the next Pangulo in 2022.
And he has a strong chance of winning.
Can Pacquiao make history by becoming the first elite boxer to become a head of state? Or will one of the other top betting candidates for the Philippine presidential election beat him to the punch when the poll stations open in May 2022?
Let's take a look.
Manny Pacquiao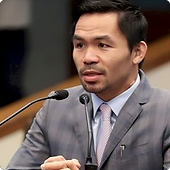 Odds: +100
Party: PDP–Laban
Current Role: Senator
Since winning a seat in the Senate in 2016, this was always on the cards.
But did anyone expect the boxing icon to target a run for office as early as 2022? Some saw it coming.
Pacquiao's odds to become president opened at +100 with BetOnline in the wake of his retirement to boxing. The Boxing Hall of Famer hung up the gloves in August following an upset loss to Yordenis Ugas, making details of his campaign official shortly after.
The "people's champion" is rallying against what he believes to be widespread corruption in the Southeast Asian country.
The all-time great fighter has lashed out at incumbent President Rodrigo Duterte's "cozy" relationship with the Chinese government, warning that the "time is up" for crooked politicians in the nation of over 110 million.
During the national assembly of the ruling PDP-Laban party in September, Pacquiao accepted the nomination as his party's presidential candidate during a speech broadcast in the country.
"I am a fighter, and I will always be a fighter inside and outside the ring. I am accepting your nomination as candidate for president of the Republic of the Philippines."
Although Pacquiao's star power among his compatriots should put him in the driving seat, his lack of political experience could work against him in his bid to replace the incumbent leader, Rodrigo Duterte.
Still, the odds for Pacquiao to win the Filipino presidency don't lie. Given some of the other hopefuls, he is running against are not deemed suitable candidates, he could have a great chance of pulling it off.
All in all, there will be five candidates that can viably win. This means that he can secure the presidency with less than 30% of all votes. This is not like betting on who will become the next King of England, or the US president in 2024, where only two viable candidates have a chance.
Some of his political rivals, such as actor Isko Moreno and Ferdinand BongBong Marcos Jr. — son of the iron-fisted dictator who ran the country in the 1970s — are going to be highly unpopular in some areas.
#ForGODandCountry ?? pic.twitter.com/WMshVlfqnU

— Manny Pacquiao (@MannyPacquiao) October 2, 2021
With Duterte retiring from politics having seen backlash at his plans to run for vice-president, the former prize fighter's chief rival will likely be the incumbent's daughter, Sara Duterte-Carpio.
At one time, the senator had been a loyal ally to the president, only to launch a crusade against the current administration's questionable spending during the pandemic.
This will get interesting.
Bongbong Marcos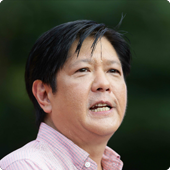 Odds: +300
Party: PFP
Current Role: Senator
With Rodrigo Duterte set to leave office in May 2022, some believe center-right candidate, Marcos, is the man for the job.
His father, Ferdinand Marcos Sr., was a despised dictator in the nation. Having been ousted in a revolution in 1986, the highly unpopular kleptocrat looted the national treasury before fleeing to Guam.
By name alone, Marcos Jr. should be nowhere near the frontrunners in the odds for the next president of the Philippines.
But he is one of the strongest candidates on the ballot.
Before the opposition imploded, 'there was an incessant demand' for Marcos to apologize over his father's Martial Law and corruption. The bickering of his opponents brings 'advantages' to his campaign.

In-depth piece by @lianbuan. #PHVote #WeDecide https://t.co/YY29G0r6Sj

— Philippine Elections 2022 (@phvote) October 20, 2021
When Marcos Sr. died in 1989, President Corazon Aquino permitted his family to return to the country. His mother, Imelda Marcos, returned to the state with a slew of charges to answer to.
Just three years later, the former First Lady of the Philipines launched a bid to run for the presidency. She finished 5th in a race contested by seven candidates.
Needless to say, politics is in this Bongbong's blood. But is that blood tainted?
Marcos Jr. entered politics in 1980 as the vice-governor of Ilocos Norte. With his family's dynasty falling apart, the 23-year-old did not last long. Twelve years later, Bongbong was voted in as a representative of the same region, taking over as governor in 1998.
In the last Filipino vice-presidential election, the now 64-year-old missed out by less than one percent of votes cast.
Of course, he protested the numbers. Only to find that rival Leni Robredo's count increased by 1,510,178 to his 204,513 in pilot regions.
The odds for Bongbong to win the presidency of the Philippines currently stands at +300. Amazingly enough.
With Duterte behind him (at least in spirit), will we see another Marcos reign over the republic in 2022?
Sara Duterte-Carpio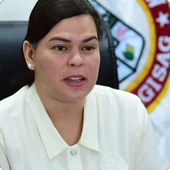 Odds: +500
Party: HNP
Current Role: Mayor of Davao City
If you thought things couldn't get any crazier.
Duterte-Carpio, daughter of populist leader Rodrigo Duterte, is +500 to win the presidential elections. That's despite Inday Sarah ruling herself out of the running.
If you're asking yourself why she is still considered a candidate, don't feel ashamed. Politics in the Philippines is not the easiest thing to wrap one's head around, especially when it comes to loopholes and stipulations.
In short, the current Mayor of Davao City has declared that she will run for re-election in her present post rather than plot her way to Malacañang Palace. On paper, that seems legit.
Furthermore, candidates had until October 8 to submit candidacy for the polls next year. Which Duterte-Carpio failed to do. So, we can officially rule her out of running, right?
Not so fast.
Candidates declared by October 8 are permitted to withdraw and have their place taken by a stand-in until November 15. While that alone is not an assertion that she will run for president, it does, in fact, mean that Duterte-Carpio can still run.
But it's unlikely? I mean, it's not as though her father took the same approach before being elected in 2016, is it?
Well, it's not like she is the popular choice of the current regime? Wrong. Again.
It's difficult to tell what will happen in this scenario, to be honest. I guess we'll find out on November 15.
Hold on to your hats, folks.
Isko Moreno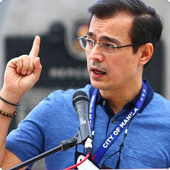 Odds: +550
Party: Aksyon
Current Role: Mayor of Manilla
The former actor has a great shot, according to the latest odds for betting on the Philippine presidential election.
The bookies make him a +550 prospect, which is not bad at all. Especially for a guy that is considered to have minimal experience in politics.
Although, that's not exactly true.
Moreno first punched his ticket into politics in the republic when he was voted in as a councilor of Manila's first district in 1998. He would subsequently serve as vice mayor of the city between 2007 and 2013.
The former Undersecretary for Luzon Affairs at the Department of Social Welfare and Development under Rodrigo Duterte, he was elected as Manilla's mayor in 2019, beating former president of the nation, Joseph Estrada.
The 46-year-old is popular with voters and very close to Sara Duterte-Carpio in terms of strength. But is his campaign already beginning to show signs of weakness?
Two Key Personalities leave Mayor Isko Moreno's camp a week after filing his Presidential candidacy https://t.co/TTvftGwSOL#IskoMoreno #NoliDeCastro #CesarChavez

— LionhearTV.net (@LionhearTVNet) October 18, 2021
Could the former actor's meteoric rise in politics continue? Perhaps not.
Other 2022 Philippines Presidential Election Contenders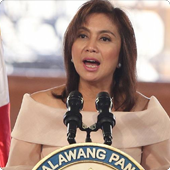 Leni Robredo (+550)
Bong Go (+4000)
Alan Peter Cayetano (+7000)
Antonio Trillanes (+7000)
You can find more odds for the Philippine presidential election at the top political betting sites.
Among the top Filipino presidential candidates is Leni Robredo, is who is just about the only other realistic choice aside from those we have already covered.
Robredo serves as the incumbent vice president to Rodrigo Duterte but has been a vocal opponent of some of his policies. Particularly the sitting leader's war on drugs, which the Human Rights Watch claims has cost the lives of over 17,000 civilians since 2016.
Senator Bong Go, a previous aid to Duterte, surprised many when he announced his intention to run for president in 2022 under PDP-Laban.
But as odds of +4000 show, he's not worth considering.
Alan Peter Cayetano and Antonio Trillanes make up the other outside bets for the president of the Philippines at +7000 apiece.
Who Will Win the 2022 Philippines Presidential Election?
If you're looking to take a gamble on the next president of the Philippines, I'd probably hold off for now.
I'm sure there is a more erudite way of putting this, but wait until the dust settles.
Pay attention to developments in the republic in the new year, when you'll have a better idea of what is resonating with voters in the country. There is a lot of campaigning to come, and I will be back with updated odds if another betting angle presents itself.
Although betting on Manny Pacquiao to be president in 2022 now could be a smart move, I would still recommend holding off. His popularity is unquestionable in his homeland, but the next few months should be revealing.
Well, that's the final bell on this betting preview of the Philippine presidential election. If you're looking for more wagering opportunities, head over to our political betting blog.
Alternatively, check out the following piece.