How to Make Sure Your Gambling Vacation Doesn't Suck (A Complete Guide)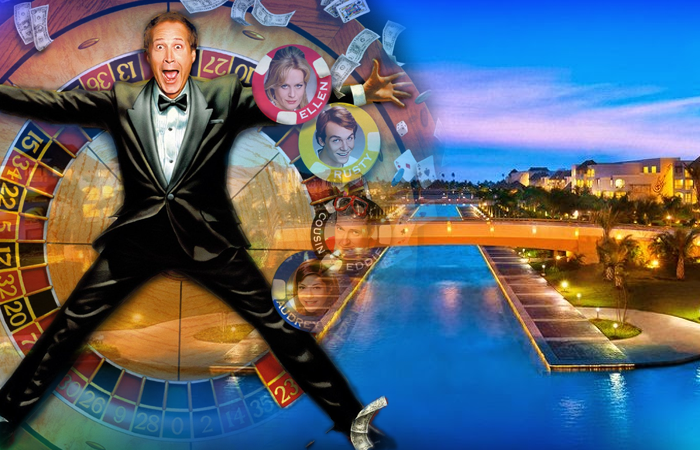 The point of a casino trip is to have fun and enjoy yourself. And the last thing that you want to do is deal with a bunch of headaches, like blowing your gambling bankroll, booking a terrible hotel, and not having any clue where to eat.
It pays to do research beforehand so that you're sure to have a great time. But where do you start?
Keep reading as I discuss all the finer points to planning a casino vacation that doesn't suck. I'll cover how to budget for your bankroll and other expenses, finding a hotel room, deciding your transportation, researching casino odds, getting comps, and figuring out where to eat.
Decide How Much Money You Can Put Towards a Casino Trip
The first thing that you want to do is figure out how much expendable income you can put towards the trip. And you'll need to divide this money up into a gambling bankroll, hotel, dining, and other expenses.
To get started, you must come up with an overall sum for the trip. This involves determining how much expendable income you have and what you're comfortable parting with.
If you have $5,000 in savings, you probably don't want to put the entire amount into a gambling vacation. But what you can do is put $2,000 or $3,000 of this amount into your trip.
The next step involves figuring out what areas you'll need money for. Examples include a bankroll, hotel room, dining, transportation, shopping, and tips.
Here's a more detailed example of how you can do this:
You have $2,000
You put $500 towards a bankroll
$500 towards a hotel room
$250 towards dining
$250 towards airfare and transportation
$200 towards entertainment
$200 towards shopping
$100 towards tips
Your list of expenditures may be more extensive. But this example shows how you can quickly budget for your trip in a number of areas.
Figure out How Many Nights You'll be Staying
Before you can decide how much money you need to dedicate towards a hotel room, you must decide how many nights you'll be staying.
The number will vary based on your individual preferences. Here are some factors that'll determine how long you want to stay:
What percentage of the budget you're willing to dedicate towards a hotel room
How much you value extending your trip
If your excitement level drops off significantly after three or four nights
Side entertainment offered at the destination
Find a Hotel
If you're going on an overnight casino trip, then you'll need a hotel room. And the easiest way to book hotels these days involves using online sites.
Popular online resources for getting a hotel room include Expedia, Kayak, Travelocity, and Trivago. Airbnb is also nice if you like bed and breakfast joints.
These sites are not only good for booking your stay, but they also let you package a flight and rental car if needed. Here's an example of how to use these sites:
Create an account if you don't already have one
Choose your destination and the date(s)
Select your hotel using the available features
Pick your flight based on the airport and other options
Choose a rental car if you need one
Check package deals to see if you can save more money
Pay with your credit card
While sites like Expedia and Kayak offer helpful features for finding a hotel room, you may have to put more research into the matter to find your desired hotel.
This involves looking up features and reviews on any prospective places. You also need to figure out what you're looking for in a hotel with regard to amenities, room quality, and price.
Let's say that you're looking for a luxury hotel in Las Vegas and money is no object. Your research leads you to the Skylofts at MGM Grand, which cost $1,000 per night and have 2-3 bedrooms, a big lounge area, a pool table, and appetizers on the 29th floor.
Now let's say that you want a nice hotel without spending one grand per night. The Encore at Wynn is a good option because rooms cost $160 per night and have a large space, modern feel, lounge area, floor–to-ceiling windows, and access to the Wynn golf course.
These are just a couple of examples, and your tastes and price expectations may be totally different. But the key is to visit hotel websites and look up reviews to find exactly what you need before booking anything.
Decide on Transportation
If you package your flight with the hotel deal, then you'll have this aspect taken care of. But you still need to worry about transportation once you get to the destination.
The methods of transportation vary based on where you're visiting.
While a smaller place like Deadwood, South Dakota only has taxis and Ubers, Las Vegas has plenty of options, including buses, free shuttles, rental cars, the monorail, Ubers, and taxis.
The next matter is to figure out what transportation option works best for you.
Some gamblers are too quick to rent a car, which adds several hundred dollars to their trip expense. But you need to figure out if you'll really need a rental based how far you'll be traveling.
If you're going to LA and will be playing at the card clubs there, then a rental car is a good idea because the town is so spread out. If you're visiting Vegas and don't plan on leaving The Strip area, then you can use cheaper means of transportation.
Speaking of Vegas, you can get around the city for cheap through the double-deck bus ($3 for single ride) and the monorail ($5 for single ride). Bus rides in LA can cost as little as $1.50.
Uber and taxi rides will cost you quite a bit more. But paying $10 for a short ride is preferable to renting a car if you'll only make 1-2 trips per day.
Some casinos also offer free shuttle service to specific locations and back. In Las Vegas, for example, you can ride from California Hotel & Casino to Sam's Town Gambling Hall, Fremont Street to Sam's Town, Gold Coast to the Vegas Strip, the Barbary Coast to The Orleans, and Fashion Show Mall to Boulder Station.

Don't Be Duped by Uber and Taxi Drivers
Getting an Uber or hailing a taxi are perfectly good ways to get where you need to go. But keep in mind that some drivers try duping tourists by long-hauling them.
Long-hauling refers to when drivers take an unnecessarily long route to rack up the fee. You need to look up the route on your smartphone so that you can avoid being long-hauled.
Oftentimes, nefarious drivers will long-haul people on common routes. One notorious example is when drivers pick customers up at Las Vegas' McCarran airport, then take them through the I-215 tunnel.
Sometimes drivers use Google Maps, which shows the quickest route rather than the shortest distance. But even in these cases, you should call out the driver if they add more miles to the route.

Walking
Walking seems like a great idea when you'll be staying within one area of a casino city. After all, you can save money and get exercise this way.
But there are other things to keep in mind here. For one, you'll not only be walking to destinations, but inside of the casinos, too.
Maybe this isn't such a big deal in Vegas' tiny Slots-A-Fun casino. But it becomes a much larger problem on The Venetian casino floor, which spans 240,000 square feet.
Another factor at play is the weather. Walking around in South Dakota's winter or LA's summer heat is no picnic.
One more downside of walking is that you can't comfortably wear dress shoes, which becomes a problem when you're traveling somewhere with a dress code.
Research Which Casinos Offer Good Odds
Some casinos are better than others in terms of the odds they offer. And this is a major factor in any casino trip because it affects your chances of winning.
The best example of a disparity in odds comes when you compare Vegas Strip casinos to Downtown and Boulder Strip venues.
Big Strip-based resorts like Mandalay Bay and the MGM Grand don't feature very good odds on table games. For example, their blackjack tables have nearly a 2% house edge.
But you can find blackjack tables at Arizona Charlie's Boulder and El Cortez with a house edge under 0.4%.
Blackjack is just one example, and there are other casino games where gaming venues are far apart in terms of the house edge. This is why you should spend 30-60 minutes researching odds if you're really serious about finding the lowest house edges.
Get Comps
You need to sign up for the players club before you're eligible to receive rewards in land-based casinos. This can either be done in person or online.
I prefer the latter because it's one less thing that you have to worry about before the trip. Here are the simple steps that I use to join the M life Rewards program for MGM Resorts:
Google MGM rewards
Visit the first result
Fill out the requested fields (email, username, password, guest information, and address)
Submit the account info and complete your account
The nice thing about signing up for M life or any other rewards program is that your information is saved across all of the company's properties. This allows you to pick up rewards whenever you gamble or spend money at any of the company's casinos.
Comps that you can look forward to include free bets, hotel stays, limousine rides, and meals.
Have a Loose Plan for Dining
Odds are that you won't have a perfect idea on what you'll be doing for every meal on a casino trip. But it's still wise to have a solid plan for how you'll be dining.
This means picking out a few restaurants that you'd like to eat at before the trip. If you're visiting Atlantic City, for example, you could plan to eat at Carmine's Italian Restaurant, Dock's Oyster House, and the Knife & Fork Inn.
Of course, eating out every night can quickly drain your trip budget. And you'll want to plan some cheaper options, too, that either involve visiting the local grocery and/or eating fast food.
I suggest limiting yourself to one fine dining experience per night, then filling out the other meals with grocery-bought food.
Plan out the Attractions You'll See
Some gambling destinations offer attractions that are even more fun than the casino games. This is especially the case with Las Vegas, which is well known for having exciting things to do outside the casinos.
Examples include:
Bazaar Meat restaurant
Cirque du Soleil
Drai's After Hours Nightclub
Estiatorio Milos
Fashion Show Mall
Fremont Street Experience
Grand Canyon (Arizona)
Hoover Dam
Hyde Bellagio Nightclub
Joel Robuchon Restaurant
Marquee Nightclub
Red Rock Mountain
Attractions are like fine dining in that they can get expensive really quickly. And this is another area that you'll want to go easy on if you're also going to be gambling.
But it's nice to plan out a few affordable attractions to see during your trip.
Know How Much to Tip
No laws state that you have to tip bellmen, dealers, and drivers. But it's an unwritten rule that you do so, given how many employees in and around casino resorts rely on tips.
Here's a guideline on standard tipping rates for each service relating to hotels and casinos:
Bellman – You should tip at least $1 to $2 per regular bag, and $3 to $5 for really heavy bags.
Casino Dealer – $5 per hour if the dealer is friendly.
Cocktail Waitress – Tip $1 every time that you're brought a coffee, water, or alcoholic beverage.
Drivers – 20% of total fare.
Limo Drivers – You should tip $10 to $15 per ride because this is a classier service.
Maid – Tipping $5 per night is good if you're a clean guest. Bump this to $10 to $15 if you're messy.
Valet – Tip at least $2 when dropping your car off, and another $2 when you pick it up.
Don't Party Too Hard
Drinking during the right moments can definitely enhance your trip. But partying too hard crushes your budget in so many ways.
Here are a few downsides to getting too drunk:
You'll make worse decisions with gambling
You'll get a hangover
You might spend too much in nightclubs, which are already expensive
You'll forget some of your trip memories
That said, you should take a free drink or two at the casino tables. But don't get carried away, or else your budget and bankroll will suffer.
Preparation is the main thing that you need in order to make sure your casino vacation doesn't suck. As long as you have the details planned out ahead of time, then your trip will go more smoothly.
This includes mapping out your budget, gambling bankroll, hotel situation, transportation, dining, and comps.
Of course, even the best-planned trip can have a few hitches. This is why you must be prepared to adapt to whatever happens.
But for the most part, you'll have an enjoyable time as long as you plan your casino trip ahead of time.