How to Make Money Betting on Avengers 4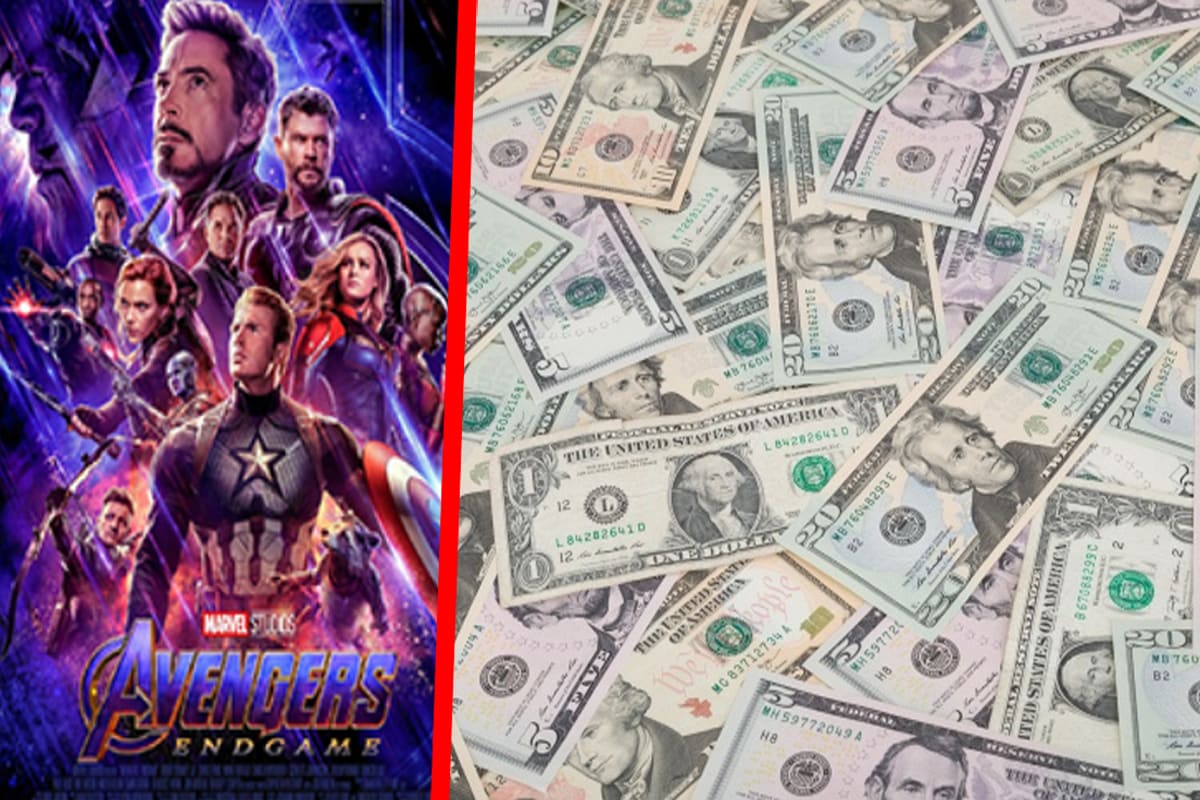 The final installment of the current Avengers franchise hits theaters on April 26th.
Avengers: Endgame may not for sure be the last Avengers film released, but with Disney taking over the MCU, nobody really knows what to expect.
There are also some huge characters that could be approaching an expiration date in the franchise. Regardless of the direction of the film series moving forward, some contracts expire, and some of the actors have already voiced their intent to move onto other projects.
Could we be getting a new face for Iron Man, Thor, and so many others? It's possible, while Disney announcing new television series for Loki, Hawkeye, and other side characters already displays their intent on broadening the reach of this ongoing story.
Last we saw our favorite Marvel characters, Thanos had completed his mission. With a snap of his fingers, the world as we knew it evaporated. Some characters were turned to ashes, and the holdovers weren't sure what to make of it.
Going into Avengers: Endgame, the plight seems obvious: find a way to bring those heroes back and defeat Thanos. Neither of those missions seems like an easy task, but they make for one heck of a finish to the most successful comic book film franchise in history.
As fun as the ride has been, it could be even better with MyBookie.ag and other entertainment betting sites offering a slew of Avengers: Endgame prop bets ahead of the official release.
Once the movie arrives on April 26th, however, bettors lose the opportunity to cash in on one of the most anticipated blockbusters in some time. Join me as I take one last look at the best Avengers: Endgame betting opportunities you can find online.
How Will Avengers: Endgame Do at the Box Office?
The first way you can win money via betting on Avengers: Endgame is gauging just how well this movie will do at the box office.
The big question is if Avengers: Endgame will break any box office records.
That includes whether it will just be topping the previous Avengers film's worldwide gross, setting a new record for worldwide gross, or even smashing the record for money made during an opening weekend.
I took the liberty of breaking down each of these Avengers: Endgame prop bets in a separate post. Take a look to see my predictions as to how Avengers: Endgame will fare at the box office.
One other prop I touch on in that post is what rating Avengers: Endgame will have at Rotten Tomatoes. Bovada set the over/under at 85%, and no film in this series has been graded below 75% yet.
I tend to think this final installment has a chance to be particularly great, but there's no denying that an 85% rating isn't exactly easy to obtain.
I'd also like to point out that Rotten Tomatoes ratings aren't always foolproof. Not only does the public audience sometimes not receive movies as well as they should, but the critics at RT often are a bit too demanding and sometimes come off as wildly pretentious.
Two great examples come to mind in Man of Steel and Aquaman. The newest stand-alone Superman flick was incredibly well done on the level of Batman Begins and was never supposed to give off the type of vibe Avengers and other superhero films produced.
It was meant to be dark, raw, and true to its roots. I felt the movie pulled off what it was trying to do, and most people either expected too much or anticipated something else entirely. The audience got it right (75%), but the critics were much too harsh (56%).
Aquaman goes the other way in my mind. Jason Momoa was fantastic, but the movie itself was (dare I say it) watered down, too CGI-laden, and just trying too hard. Nobody really agreed with my take, though, as the critics approved of it (65%), and the audience liked it plenty (76%) as well.
Assuming the critics and audience just take Avengers: Endgame for what it is, I think it has a good chance of hitting the over. Check out my aforementioned post for more details on why that's my take.
Will Iron Man Die in Avengers: Endgame?
There were a bunch of Avengers: Endgame wagers at Bovada and MyBookie.ag at one point, while SportsBetting.ag also hosted a "who will die first in Avengers: Endgame" prop bet.
I don't know if it's due to changing the prices or a fear of being too close to the release date, but a lot of the best entertainment betting sites have taken their Avengers: Endgame props down.
One of the few that still stands is this wager asking if Tony Stark will die before the movie ends.
MyBookie hosts this wager, and it's clear the oddsmakers believe the end is coming for Iron Man. Realistically, nobody should be too shocked if that's true.
Not only was Tony Stark wounded recently and is stuck in space, but he's also one of the few Avengers who is truly human. Some others are technically human but also have super strength or other attributes that give them a chance to survive brutal circumstances.
Stark is fully human and is in a lot of trouble anytime his suit fails him or gets broken off of his body. Robert Downey Jr., the actor that plays Tony Stark (amazingly well, I might add), is also 54 years old and can't play this character for much longer.
I can't really see anyone else taking on the role of Tony Stark, but the technology and hero that is Iron Man could easily live on with some other actor picking up the torch.
The writing has been on the wall for Tony Stark for a while, and even though I'm going to hate to see him go, I think it might be time. To be frank, we almost got this moment in the last movie, and it was a gut punch. It's going to be extra meaningful when/if it happens for real, and a -200 price tag isn't bad at all.
While this is the lone wager right now for which characters will die in Avengers: Endgame, I'd definitely spend some time hunting down others.
Chris Evans and Chris Hemsworth (Captain America and Thor) are two other actors that could be exiting the franchise for good, so it wouldn't be that shocking to see them shown the door, either.
If you can find props dealing with the status of these heroes, I'd hop on both.
Will Deadpool Appear in Avengers: Endgame?
A very interesting prop found on MyBookie asks whether Ryan Reynolds will show up in this movie as Deadpool. Well, he kind of did already.
That does make you think of how fun it'd be if the studio made an effort to get Deadpool in, even for a cameo. However, it took forever to get Spider-Man into the franchise, and we haven't seen the X-Men and a long line of other characters, so it's far from a guarantee.
Vegas agrees, as Deadpool appearing in Avengers: Endgame would not only be shocking but ridiculously profitable.
I want this to happen. I need this to happen. But it's not happening.
As awesome of a character as Deadpool is and as amazing of a job as Reynolds does with the role, he just doesn't fit what is happening here. He'd offer comic relief and a useful weapon (he kind of doesn't die), but it'd be odd to try to cram him into such a huge piece to the Avengers puzzle.
This final movie (again, are we sure it's the last one?) is full of powerful stuff and promises to deliver based on everything we've seen. Deadpool would add something different, but he's not necessary, and there's a very real argument he'd be taking something away from the authenticity of this story.
I'd be totally fine with it, and the +750 price tag is alluring, but it doesn't make all that much sense. In other words, if you have money to spare, it's not the worst flier bet out there, but this wager is probably best off being left alone.
Summary
This isn't the longest list of Avengers: Endgame prop bets. My hope is more will pop up the week of the release, but there were a lot out there before, and now they're gone.
You just never know, but for now, we do have some wagers dealing with box office success, the Rotten Tomatoes rating, Iron Man's potential death, and a possible Deadpool appearance.
These all look like pretty easy money, although the Deadpool wager does seem like a giant waste of time. Regardless, hopefully you can find a bet you love and cash in while enjoying this iconic series-ending movie.
Enjoy Avengers: Endgame, and happy betting!