Ranking Every Madden Cover in the Franchise's History

If you're an avid sports fan, then there's a good chance you've had a ton of copies of Madden over the years. Playing Madden has been a staple in many homes in its early days and is still as popular as ever.
The game has changed a lot since it came out too. It would blow your mind if you saw what Madden would look like now compared to the 80s and 90s versions. Technology has come very far since the iconic game first came out, which is reflected in the game of Madden.
Madden is a huge part of the football world, and being on the cover is an honor an athlete will never forget.
Betting on the next Madden cover athlete is also available on the best sports betting sites. If you have a hunch for who is the next person to be on the cover, be sure to make your betting prediction for some easy cash.
Let's get right into our Madden video game covers rankings in history.
Madden Covers Outside the Top 10
34. Madden 19 – Antonio Brown
33. Madden 96 – John Madden
32. John Madden Football 1992 – John Madden
31. John Madden Football 1993 – John Madden
30. Madden 95 – John Madden
29. Madden 99 – John Madden
28. Madden 98 – John Madden
27. Madden 2002 – Daunte Culpepper
26. John Madden Football 1991 – John Madden
25. Madden 97 – John Madden
24. Madden 2000 – John Madden
23. Madden 94 – John Madden
22. Madden 12 – Peyton Hillis
21. Madden 2003 – Marshall Faulk
20. Madden 2005 – Ray Lewis
19. Madden 06 – Donovan McNabb
18. Madden 07 – Shaun Alexander
17. Madden 08 – Vince Young
16. Madden 09 – Brett Favre
15. Madden 1988 – John Madden
14. Madden 18 – Tom Brady
13. Madden 2001 – Eddie George
12. Madden 20 – Patrick Mahomes
11. Madden 15 – Richard Sherman
Here are the past Madden covers that didn't make our top 10 list. Some of these covers were too bland, while others had way too much going on. When looking at the best Madden covers, you want to see a smooth design that's cool to look at.
It's hard to say how different the list of Madden covers would look considering the technology advancements nowadays, but we have to work with what we have.
More than a game. ❤️ pic.twitter.com/vtn6HlMj1p

— NFL (@NFL) December 29, 2021
That's why I have the Madden 19 cover ranked as dead last. Antonio Brown was on the cover, and this could have looked way better than it did. However, the lack of originality and uniqueness in the cover is disappointing.
Some other incredibly stale ones are Madden 98, Madden 99, and Madden 08 covers. They all have plain white backgrounds and don't seem to put much effort into them.
On the other hand, covers such as John Madden Football 1992, John Madden Football 1993, and Madden 96 have way too much crammed into the frame.
Peyton Hillis is one of the most memorable Madden cover athletes, given how quickly he left the spotlight as fast as he entered it, but the cover itself had a nice design to it.
You don't want to have too plain of a cover, but you also don't want it to look like a mess.
The beloved John Madden was on the cover for most of the early editions of the game, while Eddie George was the first athlete to be on the front, and the rest is history.
Check out the complete list of Madden covers to get a good look at them throughout the years.
Our top 10 Madden cover rankings try to highlight the best of the bunch, either with a great overall design, a great honor to a player/coach, or other aspects. You can also check out our Madden 23 cover betting guide to see what it's like to bet on the next game.
10. Madden 21 – Lamar Jackson
Sneaking into the top 10 of our Madden covers ranked is Lamar Jackson on the front of Madden 21. It's a recent cover, but it has a solid design.
You might think certain covers deserve to be above it since it's newer, but nostalgia can only take a cover so far. Nostalgia will kick in for these newer games down the road so that we will value the overall design more than nostalgia.
☑️ Heisman Winner
☑️ NFL MVP
☑️ #Madden21 Cover Athlete

💪 @Lj_era8 pic.twitter.com/STbCqzDOgq

— NFL (@NFL) June 16, 2020
The regular edition doesn't look the cleanest with the collage of cropped pictures, but the MVP edition was great. It's a black and white layout with nicely placed phrases around the main photo.
"Not bad for a running back" stands out even though it's not the centerpiece of the cover. Lamar Jackson has an incredible amount of doubters. The fact that he was able to prove them all wrong with an MVP season in 2019 makes him worthy of being the historic face of Madden.
Jackson led the Ravens to a 13-2 record through his 15 games and had an enormous year in all aspects. He led the NFL in passing touchdowns with 36 and was efficient with only 9 interceptions.
On the ground, he ran for 1,206 yards which ranked 6th best out of all players, not just quarterbacks.
Ultimately, Madden 21's MVP edition was a great cover featuring a game-changing player in Lamar Jackson.
9. Madden 17 – Rob Gronkowski
Next up on our list of the best Madden video game covers is Madden 17, featuring legendary Patriots tight end Rob Gronkowski.
When you think of Gronk, the first thing that comes to mind is the "Gronk Spike." Madden 17 did a great job highlighting one of the best tight ends ever to play the game and his signature touchdown celebration.
Past Madden covers mostly had a plain, white background, but Madden 17 was one where the player looked to be in the middle of a game. The famous "Gronk Spike" was the central part of the cover, but the background was well done with some blurred fans.
A honor to be on the cover! I'M THE NEW #MADDEN17 COVER ATHLETE!!! Thanks @easportsinsider! #GRONKCOVER pic.twitter.com/z5M3IqxYmt

— Rob Gronkowski (@RobGronkowski) May 12, 2016
Since the game came out in 2016, the season they were highlighting was 2015. Gronkowski was a beast that year like he usually was. He caught 72 passes for 1,176 yards and 11 touchdowns that season.
The cover itself isn't flashy, but it's a sharp design and highlights one of the most memorable players in NFL history.
Now that he looks to be officially retiring, his cover will be even more important for the franchise.
8. Madden 16 – Odell Beckham Jr.
Speaking of memorable NFL players, Odell Beckham Jr. will also be in the conversation. His health has been a big problem in the later stages of his career, but his early years in the NFL were mesmerizing.
He broke onto the scene with possibly the best catch ever in NFL history. It's hard to say if there are other catches that were more difficult than Beckham's back in 2014. Not only was his jaw-dropping catch one of the best moments in league history, but Beckham also seemed to become a star at that very moment.
BREAKING: Odell Beckham Jr. will be on the cover of #Madden16. Beckham is the youngest cover athlete in game history. pic.twitter.com/f2PaykcMse

— SportsCenter (@SportsCenter) May 13, 2015
OBJ went on to win the Offensive Rookie of the Year award in 2014, with 91 catches for 1,305 yards and 12 touchdowns in just 12 games.
He didn't fall victim to the Madden curse either, following his impressive rookie campaign with more than 1,350 receiving yards and 10 touchdowns in each of the next two seasons.
From a design standpoint, I think Madden 16 should be a notch above Madden 17. Like the Gronk Spike, the cover highlights Beckham's signature one-handed catch.
That said, the background looks sharper in this one. It's another blurred background with fans, but the details of the stadium lights and multiple levels give it the edge over No. 9 on our list.
7. Madden 13 – Calvin Johnson
Another historic player who has been on the cover of Madden is Calvin Johnson. Megatron was on the cover of Madden 13, and the design was solid all around. It had Johnson catching a pass as the focal point while the city of Detroit was in the background.
That's a similar design to some of the other past Madden covers, but it's done tastefully. A big reason why Calvin Johnson's cover deserves to be in our Madden video game covers top 10 is because his career was never really in the spotlight.
Playing in Detroit for his entire 9-year career failed to give him the recognition he should have received. It's unfortunate to think that one of the best wide receivers in history only got to play in two career playoff games.
One of those playoff games came in 2011, which was the year based on the Madden cover. Madden 13 came out in 2012, which means the 2011 season was the focal point for the cover athlete.
Johnson's first career playoff game was insane. He caught 12 passes (15 targets) for a whopping 211 yards and 2 touchdowns. Not only was that playoff performance incredible, but his entire 2011 was also one to remember. He also caught 96 passes for a league-best 1,681 yards with 16 touchdowns.
Johnson was also one of the players who emphatically beat the Madden curse. The following year, Johnson had an otherworldly 122 catches for 1,964 yards. That's the most receiving yards in a single season in NFL history.
Since he destroyed one of the most bizarre curses in sports history and the cover had a clean design, Madden 13 will surely be in our top 10 list of Madden covers.
6. Madden 04 – Michael Vick
One of the best Madden's of all time has to be on our list of the best covers. Once you see Michael Vick on the cover of Madden 04, you instantly get flashbacks of what it was like to play the game.
Everyone and their mother wanted to play with Michael Vick due to his game-breaking speed. He ran around every defender and was nearly impossible to guard. I know I said nostalgia shouldn't be the main contributor to our top Madden video game covers, but it's hard to avoid Madden 04.
What's your favorite Madden of all-time? pic.twitter.com/yWoaozStAL

— Mark Gunnels (@MarkAGunnels) December 29, 2021
Madden 04 had a similar cover to the other games in the early 2000s. The silverish white background with added circular effects was the look around that time. You can see similar themes in the covers for Madden 2001, 2002, 2003, and 2005.
Vick's edition looks the sharpest out of all of those similar Madden covers. Vick earned the iconic title of Madden cover athlete after a huge 2002 season. He threw for 2,936 yards, 16 touchdowns, and 8 interceptions. Those aren't the best passing numbers, but Vick made up for it on the ground.
Vick ran for 777 yards and 8 touchdowns, which was just the beginning of his elusive career. He went on to be one of the most dangerous dual-threat quarterbacks in the NFL, but injuries sadly derailed the tail end of it.
5. Madden 22 – Tom Brady & Patrick Mahomes
If you're wondering what is the best cover of Madden in terms of the athletes' talent, it's going to be hard to beat out Madden 22. Not only did Madden 22 feature the best quarterback of all time in Tom Brady, but it also featured the next best thing in Patrick Mahomes.
Mahomes isn't near Brady in terms of all-time rankings just yet, but he's on a remarkable pace. The amount of talent that these two quarterbacks have together is unmatched. That's the main reason why they rank highly on our Madden video game covers list.
Brady. Mahomes. 🐐🐐

The @EAMaddenNFL cover is here! 🔥 #Madden22 pic.twitter.com/BYbjcQaQjK

— ESPN (@espn) June 17, 2021
Another thing that the recent Maddens have been coming out with is alternative packages of the game. You can buy the standard, MVP, deluxe, and more editions. Since there are different versions of the game, there are also other versions of the Madden covers.
If you're a Madden cover fanatic, Madden 22 will have a lot of flexibility.
This game also captured one of the most memorable Super Bowls in recent memory. It was a classic game of old school versus new school, with the former proving to be superior.
Super Bowl LV was one of the most exciting championships in some time. Tom Brady was going for his seventh ring, while Patrick Mahomes was looking to solidify a dynasty for the Chiefs.
Tampa Bay won, but it was one of the better Super Bowls in recent memory. Brady proved he could win outside New England, so his seventh ring could be his best. Madden 22 captured this historical event in its cover, making it one of our best Madden covers in history.
4. Madden 11 – Drew Brees
We are coming in at number four for our top Madden covers is Madden 11, including Drew Brees. This was the first year they did fan voting for the cover athlete, so Brees winning the fan vote gives him an extra boost in our rankings.
Not only is the fan vote an interesting aspect of the Madden cover, but the cover's design was also top-notch. Brees was the main part of the cover, but the background meshed in New Orleans in a great way.
The visual elements around Brees and the entire image were exceptional and took the design to another level compared to other Maddens. It had a clean look that was unique and was very cool all around. I will say it was a little similar to the previous year's design, but it still looked great.
Brees was also coming off an incredible performance from the 2009 season, throwing for 4,388 yards, 34 touchdowns, and 11 interceptions. He also led the league in completion percentage (70.6%), which was his best trait as a quarterback.
Brees' accuracy throughout his career solidified him as one of the best ever to do it and a first-ballot Hall of Famer. It's fitting that he was able to be one of the best Madden covers in history. For more players that should be in the Hall of Fame, check out these seven other worthy candidates.
3. Madden 25 – Barry Sanders
When ranking Madden covers, it's important that we include Madden 25. Madden 25 is technically the 2014 version, but more importantly, it's the 25th edition of the game.
We've come a long way since the first ever Madden, so making it a quarter of a century is a great milestone.
It was also a perfect time to honor one of the best players in NFL history, Barry Sanders. Unfortunately, like Calvin Johnson, the Detroit Lions couldn't give Sanders the spotlight he deserved. He was one of the most elusive running backs in the league's history, and his highlights are mesmerizing.
No one will have to worry about the Madden Curse this year b/c Barry Sanders will grace the cover -> pic.twitter.com/2jYm1DzWoF

— Finish Line (@FinishLine) April 30, 2013
The design of the cover is also incredible. Sanders's visual effect makes it seem like he's a blur, as he often was, while the picture quality is also excellent. It also had some Detroit buildings in the background, making it an all-around great cover.
The cover design was pleasing, the athlete was more than deserving, and the 25th anniversary of the game placed Madden 25 high on our list of Madden covers.
2. Madden 23 – John Madden
For our second-ranked past, Madden covers, we must go back to the man who started it all.
John Madden's been on the cover a lot in the game's history, but Madden 23 is extra special. Madden and football fans around the world lost one of the most iconic people to ever touch the game on December 28th, 2021.
You can see how much John Madden loved the game of football in every aspect of his life. Even on the covers, you can see how happy he is to be a part of it. There might not be anyone else who loved the game of football as much as Madden, and we have to thank him for his role in such a great video game throughout the years.
A pioneer of the game 🎮

Coach returns to the cover for @EAMaddenNFL 23. #MaddenDay pic.twitter.com/IL2XCvNiqA

— Las Vegas Raiders (@Raiders) June 1, 2022
As you can see from the cover, Madden is bursting through the playbook with the biggest smile. It's a great cover, but we've seen it before. Looking back to Madden 1988, you can see that it's the same, just with different colors.
Madden fans who have been playing the game for the last few years or so are aware of the copy/paste job that's been happening. The game could lose its magical touch over the years because of the repetitiveness, but I'm hopeful for the future.
Nonetheless, Madden 23s cover will be the second of our best Madden covers in history.
1. Madden 10 – Troy Polamalu & Larry Fitzgerald
So, what is the best Madden cover ever? That honor is going to none other than Madden 10, which was the first year the game featured two athletes. The legendary Troy Polamalu and Larry Fitzgerald had the honors and were very deserving.
Both are sure ballot Hall of Famers, while they also had an incredible matchup in Super Bowl XLIII. Of course, you probably remember Santonio Holmes' game-winning touchdown catch, but Larry Fitgerald had a huge game himself.
Fitzgerald ended up catching 7 passes for 127 yards and 2 touchdowns. Polamalu also chipped in 2 tackles and a pass deflection, but his impact wasn't always reflected in the box score.
The last time @EAMaddenNFL had two cover athletes ➡️ Now. 🕹️ #Madden22 pic.twitter.com/qs2PHc112h

— NFL (@NFL) June 17, 2021
At the end of the day, Madden 10's cover had an incredible design and took the top spot out of all Madden video game covers.
Remember that betting on the future Madden covers is often available on the best apps to bet on NFL football. There are sure to be a lot of great designs for future editions of the game, so make sure you try and win big by predicting the next athlete.
AUGUST
Casino of the Month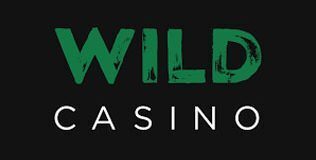 Welcome Bonus
250% up to $5,000
Read Review
Visit Site