Lynn Bowden Jr. Draft Prediction – Which NFL Team Will Take a Chance?

Is there anything Lynn Bowden Jr. can't do on the football field? The athlete from the University of Kentucky excelled as a receiver and proved he is dynamic in the return game. When asked to play quarterback over the Wildcats' final eight games, he made plays with his arm and ran for nearly 1,500 yards and 13 touchdowns.
Call him a Swiss army knife, call him a jack of all trades, or maybe we'll be calling him Taysom Hill 2.0 due to his wide range of abilities. Either way, Lynn should have an opportunity to add a lot of value to an NFL roster.
To find out more related to Lynn Bowden Jr.'s draft projection, let's look at three teams who could call his number.
New England Patriots, Pick #125
We've seen Bill Belichick run plenty of gadget plays involving Julian Edelman throwing the football. There's no denying that the Patriots are desperate for pass catchers, and that was before they handed Rob Gronkowski over to the Bucs on a silver platter.
New England might only own one pick through the first two rounds, but the Pats are strapped with a grip of ammo starting in round three. With 11 picks to play with during rounds 3-7, I sense that Belichick would be more than content spending one of them on Lynn Bowden Jr.
Philadelphia Eagles, Pick #127
I agree with Noah Davis and think the Eagles should draft Justin Jefferson in the first round. However, did you see how depleted the receiving core in Philly was in 2019?
Nelson Agholor is gone, and who knows if DeSean Jackson and Alshon Jeffery will ever be healthy? Howie Roseman can address other areas of needs in the second and third rounds, but the fourth round is when I suspect the Eagles GM will start pursuing another wideout.
We saw Greg Ward Jr. take some strides toward the end of the year, and Bowden is basically a more polished version of the former quarterback at Houston. With as stagnant as this offense can get, a vibrant playmaker like Lynn could really help shake things up.
Pittsburgh Steelers, Pick #135
When I highlighted Jalen Hurts' draft projection on Wednesday, I thought the Steelers at #49 made a whole bunch of sense. Pittsburgh could then spend their next two picks bulking up in the trenches, which would then set Mike Tomlin up to snag Bowden at #135.
Lynn is a self-proclaimed Steelers fans and compares his game to Antwaan Randle-El, and I couldn't think of a more perfect fit than landing in Pittsburgh. Aside from being utilized in the slot, Coach Tomlin could plug him in as a zone-read quarterback. Not only would that give Big Ben a few breathers and increase his chances of staying healthy, but it would add a whole new layer into what has sadly become a fairly predictable offense.
Who Is Going to Draft Lynn Bowden Jr.?
Oh, have the times changed in Steel City. It wasn't long ago that the "Three Bs" were leading one of the most productive offenses in football and the defense was struggling.
Fast forward to today, and the defense in Pittsburgh is quietly evolving into a really stellar unit, but the offense has fallen behind. Drafting Lynn Bowden Jr. would give the Steelers the inspiration they need to call more creative plays, and it would open avenues for Ben Roethlisberger to prosper.
The bottom line is Kevin Colbert shouldn't be afraid to roll the dice on a multi-threat individual in the fourth round. Well, they don't get much more enticing at this stage of the draft than Lynn Bowden Jr.
AUGUST
Casino of the Month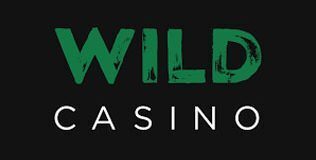 Welcome Bonus
250% up to $5,000
Read Review
Visit Site